Summer Games
Interns simulate a real-world startup accelerator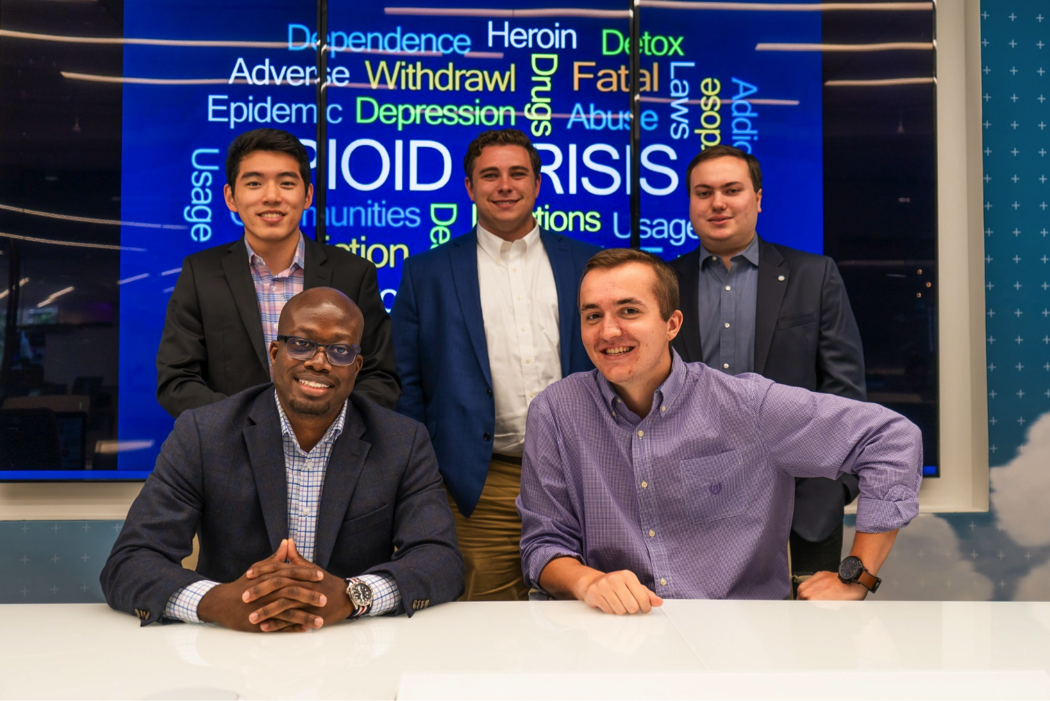 Luke Wheeler (in purple) was on a team that developed digital tools to study public perspectives of various interventions addressing opioid addiction. (photo courtesy Booz Allen Hamilton)
A pair of Hokies spent the summer harnessing knowledge from their studies in data analytics and machine learning to work in the fight against opioid abuse.
"It was really interesting to see how I could use all the things I'm learning in class to solve real-world problems," senior Luke Wheeler said.
Wheeler and fellow senior Joey Schroers were two of almost 400 college students from across the nation to join the management and information technology firm Booz Allen Hamilton this year as Summer Games interns. In its fifth year, the Summer Games program aims to simulate a real-world startup accelerator by dividing students into 82 teams in 23 cities and tasking each team with a client-focused challenge.
"It was awesome to be able to network and work with interns from other colleges," Schroers said.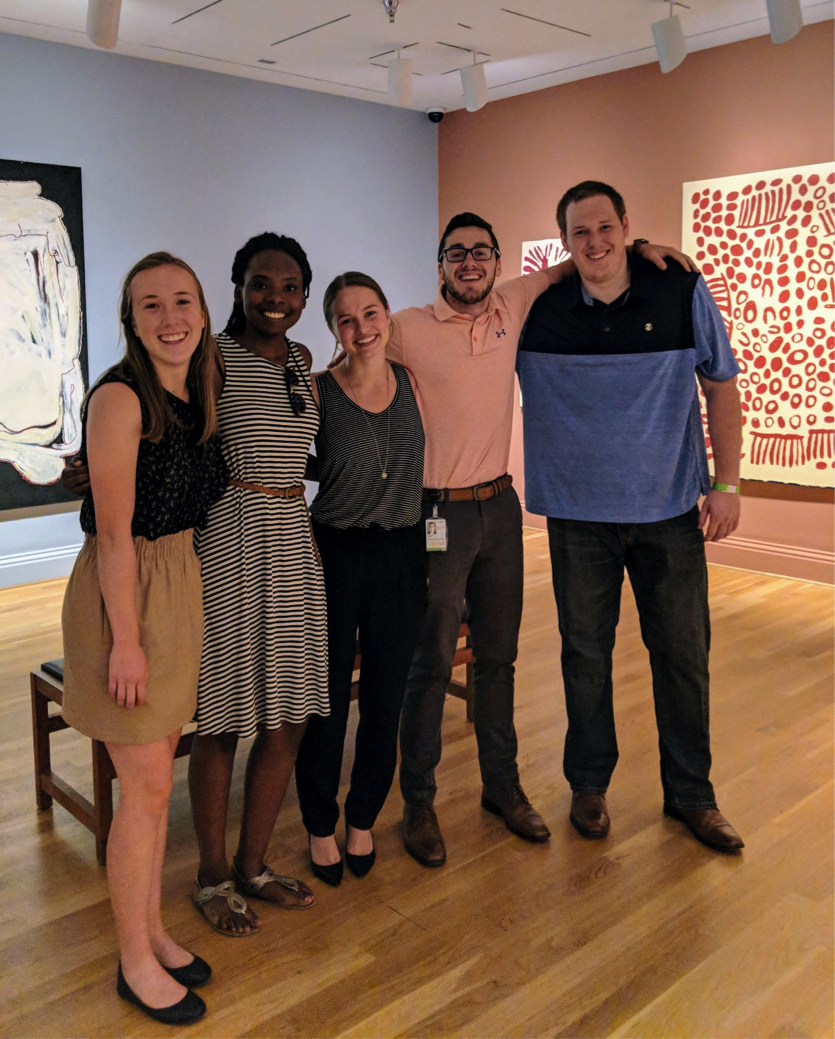 Joey Schroers (second from right) helped develop a smartphone app that uses facial recognitions to measure pain. (photo courtesy Booz Allen Hamilton)
Wheeler and Schroers are both majoring in computational modeling and data analytics at Virginia Tech, and both learned of the internship program at the College of Science's annual career fair. The two students were also both assigned to teams tasked with challenges related to the opioid epidemic in the United States.
Schroers's team developed a phone application that uses facial recognition to detect a person's pain level in the hope of more accurately prescribing pain medication. Wheeler's group designed a digital listening tool to survey social media channels and gauge public perspective of opioid treatment interventions, such as needle exchanges and safe consumption sites.
Though the work was time consuming—Wheeler said his team studied more than 300,000 social media posts—the students were pleased to have spent the summer involved in the 10-week, 40-hours-a-week program.
"I was really hesitant about getting an internship, but I'm really glad I did it," Wheeler said.
Both students believe the opportunity they found at the College of Science's career fair has helped them take big steps toward future employment.
"This was a great thing, not only to add to my resume, but also to prepare me for the real world," Schroers said. "I definitely think it was all worthwhile."