If you have published a general-interest book in the past six months, please let us know. Review copies can be mailed to: Virginia Tech Magazine, 105-A Media Bldg. (0109), Virginia Tech, Blacksburg, VA 24061.
Books submitted to Virginia Tech Magazine for review will be donated to the library in The Grove, home of President and Mrs. Charles W. Steger, unless authors specifically request their return. Faculty, staff, and alumni wanting to contribute other books they have written should mail the books to The Grove (0446), Virginia Tech, Blacksburg, VA 24061.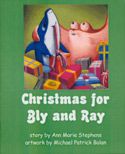 CHILDREN'S LITERATURE
An elementary school teacher with a self-described passion for the ocean and a fascination with sharks, Ann Marie Stephens (family and child development '91) has re-envisioned the story of Rudolph the Red-Nosed Reindeer, featuring her own sea creations: Bly, a little blue shark, and his best friend, Ray, a sting ray. In Christmas for Bly and Ray, lantern fish and electric eels furnish the light that guides Manta Claus and his team of eight golden seahorses when a storm on Christmas Eve makes underwater navigation difficult. This delightful story is accompanied by unique, colorful artwork by Michael Patrick Bolan.
The publisher is Little Blue Works, the children's division of Windstorm Creative (7419 Ebbert Dr. S.E., Port Orchard, WA 98367); http://www.windstormcreative.com.
---
HISTORY
John F. Kennedy's legacy of courage and service continues to be called upon as both inspiration and comfort in post-Sept. 11 America. In one of the more unique tributes to the Kennedy mystique, Dan Fleming, professor emeritus of social studies education, has compiled 90 personal vignettes from sources as diverse as Jimmy Carter, John Glenn, and Lena Horne to New River Valley residents and Tech faculty members in his new text, Ask What You Can Do for Your Country: The Memory and Legacy of John F. Kennedy. Each remembrance is framed within the context of President Kennedy's assassination, an event so entrenched in America's collective conscious that Fleming's sources recall precisely where they were, what they were doing, and what they were thinking on Nov. 22, 1963, early in a decade rife with change, as well as discord and disruption, across America.
The publisher is Vandamere Press (P.O. Box 17446, Clearwater, FL 33762, 800/551-7776); http://www.vandamere.com.
---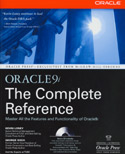 SOFTWARE INSTRUCTION
Oracle, a relational database that has grown exponentially in function and use since its debut in the early '80s, has long been the industry standard. An expert in Oracle databases and applications, Kevin Loney (mechanical engineering '86), senior technical management consultant with TUSC, an Oracle-focused consultancy in Chicago, and George Koch, a leading authority on relational database applications and a former senior vice president of Oracle Corporation, have produced Oracle 9i: The Complete Reference, the latest comprehensive guide for the world's most popular database. Included with the text is a CD-ROM that features a fully searchable electronic book, a complete listing of all tables, and an Oracle 9i information and documentation kit highlighting new features.
The publisher is McGraw-Hill/Osborne (2600 Tenth St., Berkeley, CA 94710); http://www.oraclepressbooks.com.
---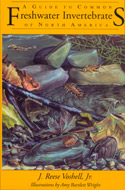 AQUATIC BIOLOGY
Accessible and broad in scope, A Guide to Common Freshwater Invertebrates of North Americaby J. Reese Voshell Jr., professor of entomology, is a user-friendly reference for teachers, amateur naturalists, environmentalists, and others interested in the fascinating creatures that inhabit the shallows of freshwater environments. Facilitating the identification of species in the field or the laboratory are Voshell's descriptions of nearly 100 of the most common groups of invertebrates and their most important features, along with an array of high-quality black-and-white illustrations and specially commissioned color plates by renowned scientific illustrator Amy Bartlett Wright.
The publisher is McDonald & Woodward Publishing Co. (431-B E. College St., Granville, OH 43023); http://www.mwpubco.com.
---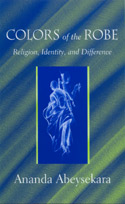 RELIGION AND CULTURE
An innovative examination of cultural life in general and religion in particular, Colors of the Robe by Ananda Abeysekara, assistant professor of religious studies in the Center for Interdisciplinary Studies, is "a subtle and critical inquiry into the agonistic space of discourse about Buddhism and politics in Sri Lanka," according to David Scott of Columbia University. Relying on substantial field research conducted in Sri Lanka and challenging both postcolonial and postmodern theory, Abeysekara tracks, identifies, and locates Sri Lankan Buddhism in its sectarian, ethnic, cultural, social, and political constructions. More significantly, the text puts forth new directions for the global study of religion, identity, culture, politics, and violence, and will ultimately help to debunk existing ideas implicit in the historical study of "postcolonial difference."
The publisher is the University of South Carolina Press (937 Assembly St., Carolina Plaza, 8th Floor, Columbia, SC 29208); http://www.sc.edu/uscpress.
---
POETRY
Since the publication of her first book in the early '60s, Nikki Giovanni, University Distinguished Professor of English, has earned a place among the most influential and widely recognized poets writing today, no easy feat in light of the general reading public's well-documented indifference toward poetry. In her 27th book, Quilting the Black-Eyed Pea, Giovanni continues to disprove the misguided notion that all poetry is elitist and inaccessible and offers up a diverse selection of lyric poems, which, her publisher notes, are "unfalteringly political and intensely personal." Much of the text consists of short prose pieces, popularly called "prose poems," many of which pay tribute to prominent events and social figures, and each bearing out a "story" of cultural and personal relevance.
The publisher is William Morrow, an imprint of HarperCollins Publishers (10 E. 53rd St., New York, NY 10022); http://www.harpercollins.com.
---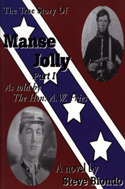 HISTORICAL FICTION
The first in a two-volume work about the Confederate hero sometimes called South Carolina's Jesse James, The True Story of Manse Jolly, Part I: The War Years, by journalist Steve Biondo (M.A. English '80), brings to life Sgt. Manson Sherrill Jolly of the 1st South Carolina Cavalry, who survived combat in the bloodiest of battles and continued to fight after the war's end. Drawing from Jolly's extant papers--11 post-war letters and one 1861 furlough--as well as newspaper accounts and historical documents, Biondo creates the fictional voice of The Honorable A.W. Fries, a law graduate and reluctant soldier who was among Jolly's closest friends during the war effort. The second volume of Jolly's story, Part II: Texas and Reconstruction, is in progress.
The publisher is Writer's Showcase, an imprint of iUniverse.com, Inc. (5220 S. 16th St., Suite 200, Lincoln, NE 68512); http://www.iuniverse.com.
---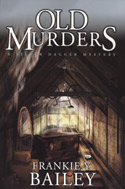 MYSTERY
A professor of criminal justice at the State University of New York at Albany, Frankie Y. Bailey (psychology '74) often finds inspiration for her fiction in her academic research. Set in the small town of Gallagher, Va., Old Murders introduces a battle between an outside real estate developer and a local entrepreneur just as the town discovers that a local artist is missing, stirring interest in a 50-year-old murder case. In this third novel of a series, Bailey has created more mystery and action for her savvy, socially committed protagonist, Lizzie Stuart, who teaches criminal justice at Piedmont University in Gallagher and always seems to be in the middle of things.
The publisher is Silver Dagger Mysteries, an imprint of The Overmountain Press (P.O. Box 1261, Johnson City, TN 37605); http://www.silverdaggermysteries.com.
---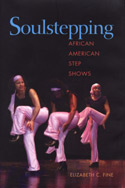 AFRICAN-AMERICAN CULTURE
Developed by African-American fraternities and sororities, stepping is a complex blend of folk traditions and popular culture that features synchronized percussive movement, singing, speaking, chanting, and drama. In Soulstepping: African American Step Shows, Elizabeth C. Fine, an associate professor in the Center for Interdisciplinary Studies and director of the Humanities Program, with a joint appointment in the Department of Communication, traces the history of this unique performance art. Vividly rendering the cultural politics of stepping, the text draws heavily from Tech's black Greek organizations and its members, and includes a number of photographs of the groups in action.
The publisher is the University of Illinois Press (1325 S. Oak St., Champaign, IL 61820); http://www.press.uillinois.edu.
---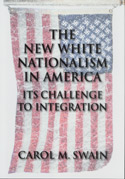 SOCIAL POLITICS
In The New White Nationalism in America: Its Challenge to Integration, Carol M. Swain (M.A. political science '84), professor of political science and professor of law at Vanderbilt University, discusses the new white nationalist movement, its expansion into mainstream America during the last decade, and its potential for instigating large-scale racial conflict. In an arguably controversial, albeit proactive, response to this movement, Swain, much like Martin Luther King Jr., proposes that African-American leaders and policymakers be attentive to the issues--and especially the criticisms--that white nationalists and political conservatives bring to the table. Additionally, she offers specific recommendations for blacks that could serve to reduce animosity between the races, such as focusing on higher education, listening to religiously grounded, racially inclusive moral leaders, and creating greater opportunities for the disadvantaged and politically powerless by way of public policy changes.
The publisher is Cambridge University Press (40 W. 20th St., New York, NY 10011); http://www.cambridge.org.
---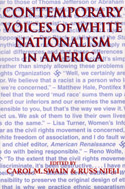 An excellent companion text, Contemporary Voices of White Nationalism in America, edited by Swain and Russ Nieli, contains interviews with 10 white nationalists, as well as an in-depth introductory essay examining the challenges that White Nationalism poses to the public good of America. The white nationalists interviewed represent three categories in American cultural life: defenders of the civil rights of white people; separationists who believe that distinct nationalities would be better served in separate nation-states within the U.S.; and supremacists, who along with separationist beliefs, uphold Social Darwinian ideology drawn in great part from the German Nazis of the 1930s.
The publisher is Cambridge University Press (40 W. 20th St., New York, NY 10011); http://www.cambridge.org.
---