DESIGN

Community by Design, a book by Kenneth Hall Jr. (M.A. landscape architecture '89), proposes ways to stop urban sprawl by building communities and a community feeling and is suggested reading for students, design professionals, elected officials, and citizens. A large, growing percentage of Americans live in suburbia, yet their communities aren't prepared for the problems that come with rapid growth: traffic, building congestion, and environmental impact. The book proposes that we mitigate these problems by turning to the wisdom of traditional design. Some solutions it discusses include creating spaces "where people want to walk," putting the "automobile in its place," and re-creating existing neighborhoods instead of building new ones.
McGraw-Hill (Two Penn Plaza, New York, NY 10121-2298) publishes this book.
POETRY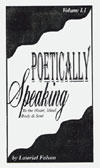 When describing her chapbook, Poetically Speaking, Volume 1.1: To the Heart, Mind, Body & Soul, Latorial Faison (M. A. English '97) explains that although "most of the poetic selections in this collection have an inspirational touch, they tend to mirror my own life as a Southern black woman who is married with children." She emphasizes that each poem can speak to individuals everywhere. Some poems have the feel of a spiritual or the increasingly popular spoken-word poetry. One celebrates the joys and struggles of being "A Real Woman," by "surrendering my soul from dusk 'til dawn/to be empowered within my spirit without alarm/walking in peace...faithful and strong/a real woman/that's me."
Latorial Faison (2700 Chalgrove Lane, Charlotte, NC 28216) publishes this book.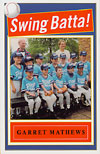 NOSTALGIA
Garrett Mathews' (economics '71) love of baseball has prompted him to write his second book on that subject: Swing Batta, a memoir on coaching little league. The book contains anecdotes about the players, including Mathews' own son, and the coaches' trial-and-error experiences. The book begins, "This will sound crazy. I'm a grown man. Mortgage. A job that I report to five days a week. A yard full of mole holes....So, come spring, what do I look forward to most of all when I wake up... Baseball practice."

Mathews has also gathered a collection of rock 'n roll memories called They Came to Play, for which he contacted over 75 singers and musicians from the 50s and 60s. Mathews' introduction sets the stage the music played on, then lets the musicians describe their own experiences of rock's early days. Contributors include Johnny Rivers, Peter Noone, and The Kingston Trio.
In both books, Mathews delivers nostalgia in a comedic, not overly sentimental way.
Swing Batta is published by Michigan State University Press (1405 S. Harrison Rd., Suite 25, Manly Miles Bldg., East Lansing, MI 48823-5202; www.msupress.edu). They Came to Play is published by McGregor Publishing, Inc. (4532 W. Kennedy Blvd., Suite 233, Tampa, FL 33609).

HISTORY
Fire on the Beach: Recovering the Lost Story of Richard Etheridge and the Pea Island Lifesavers, by David Zoby (communications '90), along with David Wright, tells the forgotten story of an African-American Civil War veteran and former slave, Richard Etheridge. Amid racial tension and political upheaval, Etheridge established the first all-black crew of the U.S. Life-Saving Service, the pre-cursor to the Coast Guard. He realized that African-American soldiers could only gain respect and equal treatment through proving their worth in the field, and his all-black crew soon surpassed the other crews in rescues. The book reads like an adventure novel as it reveals these soldiers' contributions to society.
The publisher is Scribner (1230 Avenue of the Americas, New York, NY 10020).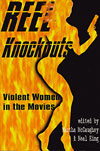 FEMINISM
Reel Knockouts: Violent Women in the Movies, edited by women's studies director and associate professor Martha McCaughey and Neal King, is the first book-length work to explore the subject of female violence in cinema and its empowering possibilities. The book builds on McCaughey's first book, Real Knockouts: The Physical Feminism of Women's Self-Defense, which questions assumptions about female passivity. It also confronts resistance to female violence by conservatives and feminists. The essays included range from an analysis of Kung Fu films to a consideration of viewers' responses to action heroines. McCaughey says, "We want to challenge the idea that women are helpless and inspire a new attitude about gendered bodies."
The publisher is the University of Texas Press (P.O. Box 7819, Austin, TX 78713-7819).

FICTION
Frances Park (psychology '77) and Ginger Park offer an account of their parents' romantic meeting and tragic experiences in Korea during the Japanese Occupation, World War II, and through the Korean War in To Swim Across the World. The book is filled with both beautiful, hopeful i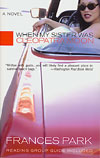 mages of love and devotion and the horrifying ravages of oppression and war.
An earlier novel by Frances Park, When My Sister Was Cleopatra Moon, deals with the trials and tribulations of two first-generation Korean-American teenage sisters growing up in an all-white suburb. The profound love they share for their father seems to be the only thing they have in common. The sisters' tensions and misunderstandings serve to show that our perceptions of others' realities are not always correct.
The publisher for both books is Talk Miramax Books (77 West 66th Street, New York, NY 10023-6298).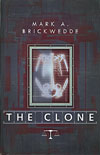 Mark Brickwedde's (management science '97) The Clone combines the intrigue of courtroom drama with the terrifying mystery of a medical thriller. A crazed gunman claims the lives of more than a dozen innocent victims on a wild rampage through a string of fast-food restaurants. Could the accused man, a former employee of a federally funded medical research facility, be telling the truth? Could someone identical in appearance have committed the crime?
The publisher is Ruthledge Books, Inc. (107 Mill Plain Rd., Danbury, CT 06811).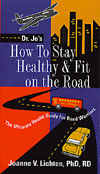 TRAVEL
Dr. Jo's How to Stay Healthy & Fit on the Road, by Joanne V. Lichten (M.S. human nutrition and foods '80) is a compendium of solutions for attaining peak travel health and sanity. Lichten, a registered dietitian and professional speaker who travels more than 100 days per year, says, "There are 44 million business travelers and 93 million recreational travelers. That means eating out often, not sleeping at home, and struggles related to living on different time schedules. It's no wonder that travelers often experience a decrease in health and an increase in their weight."
The publisher is Nutrifit Publishing (P.O. Box 90452, Houston, TX 77269-0452).
INSPIRATIONAL
Daniel L. Goerlich (forestry and wildlife management '94), a faculty member in the Virginia Cooperative Extension, recently released his first book, a compilation of poetry and prose by unknown authors. The anonymous pieces, accompanied by black-and-white photographs from the Goerlich family collection, range from simple poems, to letters written to dead relatives. According to Goerlich, the poems are meant to inspire and touch the reader through words of advice, encouragement, and human interest.
The publisher is RSG Publishing, P.O. Box 441, Sydney NY 13838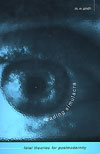 THEORY
In reading simulacra: fatal theories of postmodernity, M. W. Smith (marketing '87; M. A. English '89) discusses the thin and dangerous line between simulation and reality, asserting that our technological advances in information processing and media, such as the Internet and virtual reality, have caused that line to blur. He uses the postmodern theoretical framework of Jean Baudrillard and Deleuze and Guattari to analyze controversial contemporary events and fictional works including the O.J. Simpson trial and Oliver Stone's Natural Born Killers. Through his analysis, he offers a way for us to use these texts to understand and resist our culture's immersion in its constructed "realities."
The State University of New York Press (90 State St., Suite 700, Albany, NY 12207) publishes this book.
---
Note: In the fall 2001 book reviews, Sharyn McCrumb's (M.A. English '85) new book, The Songcatcher, was described as "a historical mystery." The book should be categorized as "Appalachian fiction."