Chasing steeples
True grit in a track event
Sarah Edwards makes a splash in the steeplechase event.
Seven-and-a-half laps, 28 hurdles, seven water jumps, and one all-out sprint to the finish. This is the steeplechase — a 3,000-meter track event meant for those bred with true grit.
Collegiate competitors are first-timers to the event, which is not available to most younger athletes. Such was the case for Virginia Tech sophomore Sarah Edwards, a Massachusetts native majoring in interior design. "My coaches talked to me about [the steeplechase] on my first official visit before I even committed to Virginia Tech," she said.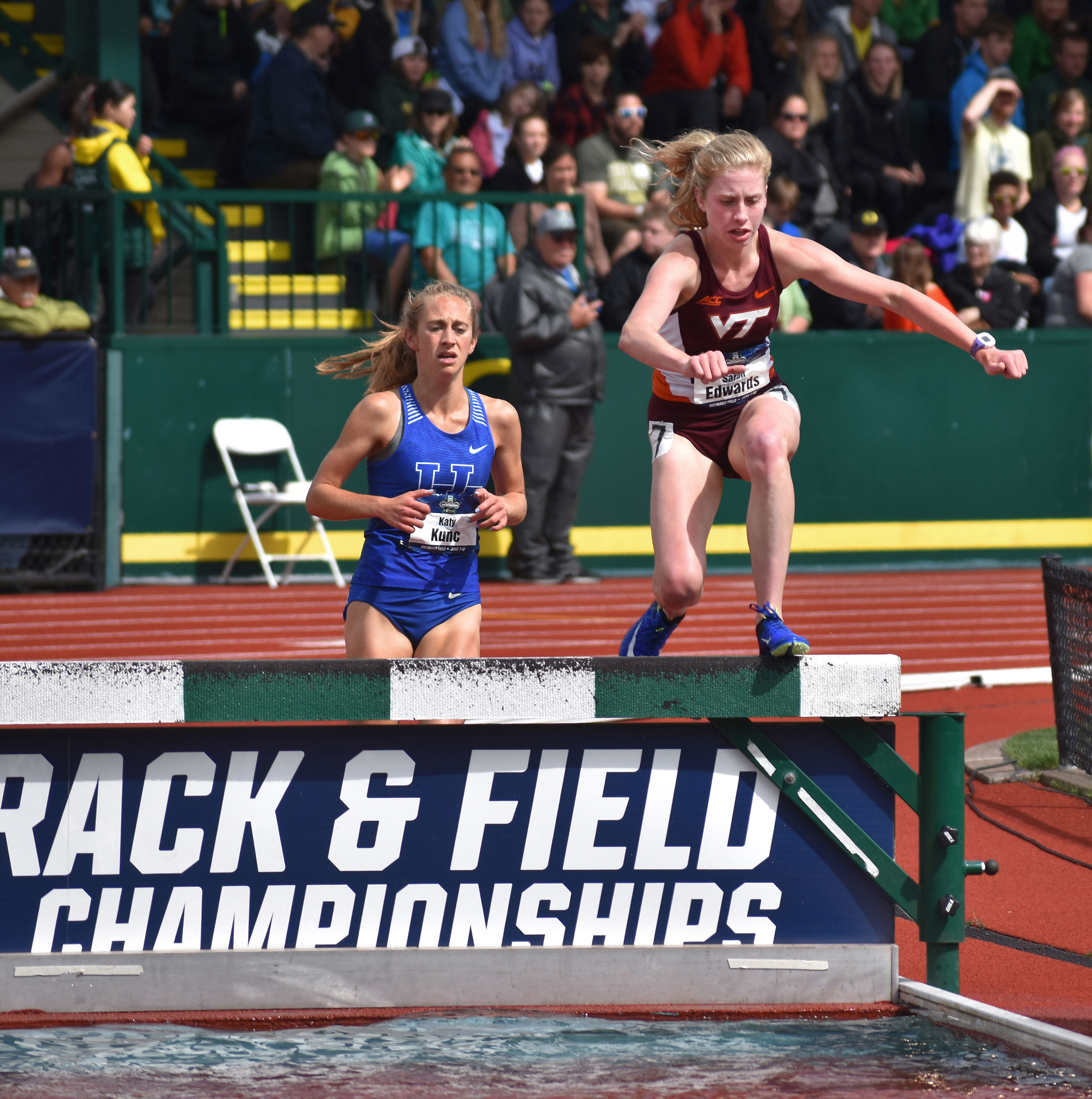 Sarah Edwards
As a freshman, Edwards began training for the event in earnest. In her steeplechase debut, after just two months of practice, she finished second.
Seven races later, Edwards wasn't just winning; she was breaking records. In 2017, she posted the third-fastest time ever by an American 20-years-old or younger. Edwards also raised the bar at Virginia Tech with a time of 9:52.89. At the ACC Championships, the USA Junior Outdoor-Championships, and the Junior Pan American Games in Peru, she took gold.
As she begins the 2018 season, Edwards' goals include a repeat win at the ACC Championships and a return to the national stage. "I really want to put up a fight to win the title," Edwards said.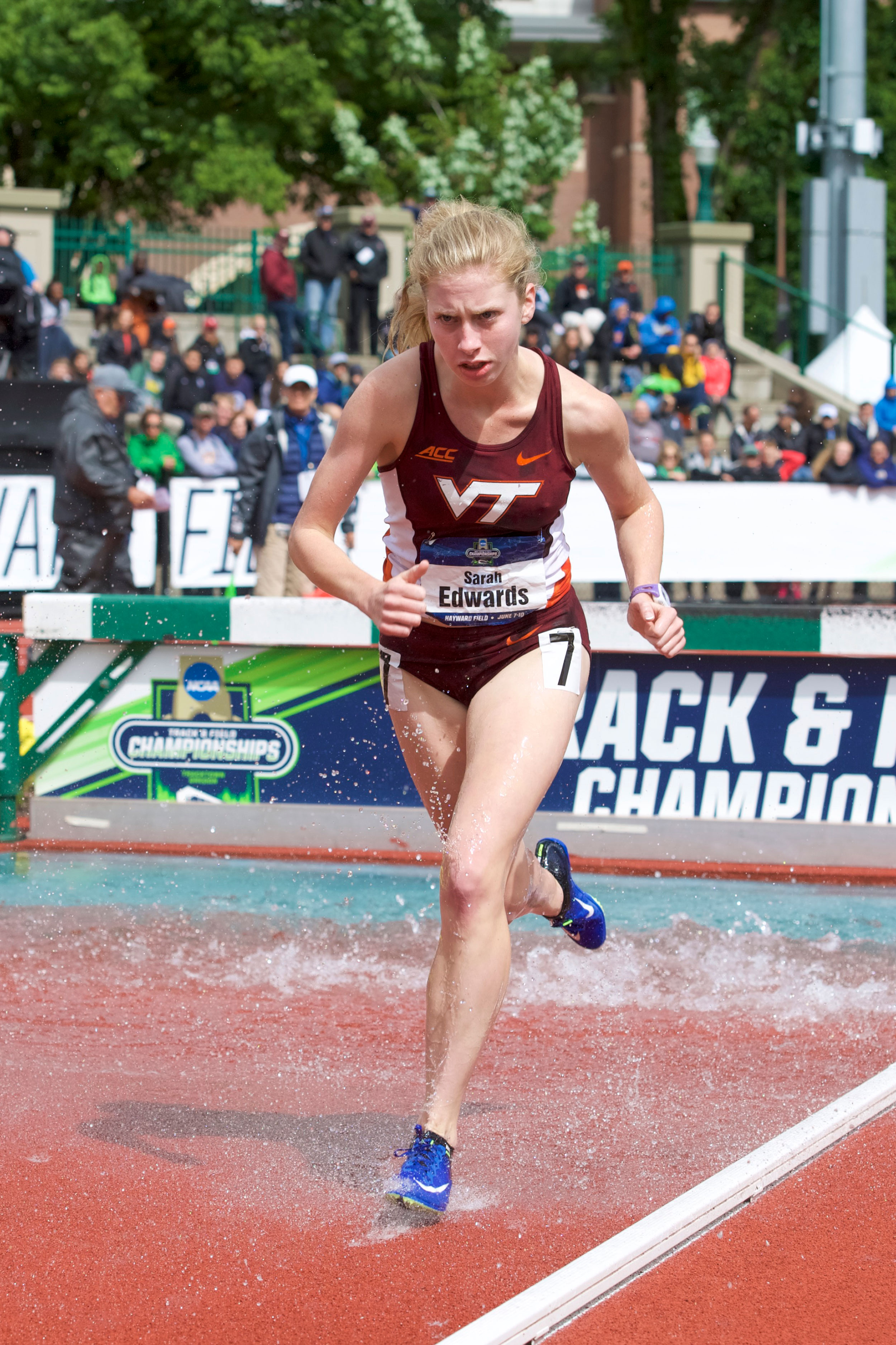 Sarah Edwards.
When it comes to beating the odds, Edwards is already a proven champion. At the age of 14, she was diagnosed with pilocytic astrocytoma, a rare, but treatable, brain tumor. The diagnosis forced her to mature earlier than her friends. "It helped me because it made me care about things that mean so much more," said Edwards.
Driven to prioritize what really mattered to her, Edwards turned her focus to college and running. "Most successful people in the world have those coming-about stories," Edwards said. "Maybe this will be mine."
Today, Edwards confesses her biggest challenge is neither cancer nor winning. It's being prepared before she approaches the starting line. "I can't find my water bottle, or my hair tie broke, or I've lost a spike," said Edwards. "I guess that's my pre-race tradition, and it freaks me out, but it also gives me this huge adrenaline rush."
For Edwards, these are small obstacles to hurdle in the big arena. Luckily, she's on the right track.

Setting the pace
View video highlights from Sarah Edwards' 2017 steeplechase season.