A sense of purpose
by Tim Sands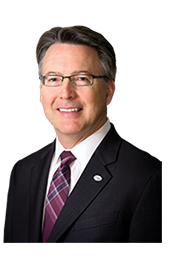 People aspire to lead meaningful lives. This aspiration is a key factor that contributes to our overall sense of well-being—and it's also one of the reasons students choose Virginia Tech.
This issue of Virginia Tech Magazine is being shared with families of our undergraduates. If you are a new member of the Hokie Nation, I want to take a moment to say welcome, and thank you for being part of our community. With the efforts of our dedicated faculty and staff and remarkable leadership from such people as Vice President for Student Affairs Patty Perillo and Provost Thanassis Rikakis, a Virginia Tech education can be a transformational experience for students, their families, and their communities.
I've often said that Virginia Tech can become known as the "service-to-humanity academy." We proudly live our motto, Ut Prosim (That I May Serve). The heroic work of Professor Marc Edwards and his team in Flint, Michigan, is an excellent example of the motto in action (see the story in this edition). Motivated by urgent concern, the Virginia Tech team employed scientific expertise, empathy, and collaborative skill in working with Flint residents to effect change in a critical situation. I was particularly struck by a comment Professor Edwards made in a Washington Post article in January: "I feel like I'm doing the job I was born to do. I get up every day with such a sense of purpose. I wish everyone could experience something like that once in their life." Indeed, we wish this for all of our students.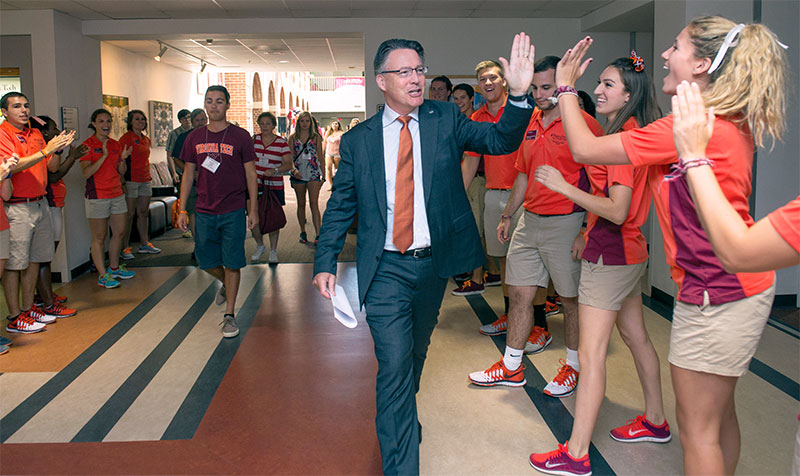 This is precisely why the future of education at Virginia Tech is in Destination Areas—interdisciplinary areas of study, now under development, that will expand opportunities for guided, experiential learning and advance the causes of inclusion and diversity. In higher education these days, there is much discussion about the so-called "T-shaped" student, someone who achieves both a depth of knowledge within a discipline and a breadth of strong interdisciplinary skills. Here, we seek to educate the "VT-shaped" student, a person of such intellectual depth and breadth who also is inspired by the Virginia Tech experience to empathize with, serve, and improve the lives of others. Hokies—all of us—are here to make a difference, and I'm grateful that you're part of our community.
Tim Sands is Virginia Tech's 16th president.