First lady Michelle Obama, Sen. Mark Warner address Hokie Nation
On May 11, Virginia Tech's newest alumni were treated to commencement addresses from Sen. Mark Warner, D-Va., and first lady Michelle Obama. Among other key points, Obama highlighted the importance of service, and Warner reminded students to call their mothers and other loved ones to show their appreciation. Virginia Tech President Charles W. Steger described the commencement addresses as "a unique opportunity to welcome two dynamic leaders who are outstanding role models for today's young men and women." More than 5,000 students were honored at the ceremony.
---
Virginia Tech's "return on investment" ranks in top 5 percent
Do you remember when you decided to become a Hokie? Chances are you made a good choice.
Virginia Tech is ranked 67th of 1,248 schools nationally for "return on investment" (ROI) for in-state students, according to Bloomberg Businessweek, which developed a methodology to rank colleges and universities based on pay reports of alumni, net cost of attendance, and graduation rates.
The computations start with calculating the "return": self-reported median pay for alumni over a 30-year period, with the income of a typical high school graduate deducted from the earnings. The "investment" is the net cost—tuition and fees, room and board, and books and supplies, minus grants. Lastly, ROI figures are adjusted according to a school's graduation rates.
Public schools appear twice on the list, once for in-state student costs and once for out-of-state costs. Virginia Tech's out-of-state ROI ranks 82nd. Three other Virginia schools fare well in the report, including the University of Virginia (51st in-state, 63rd out-of-state), the College of William and Mary (64th in-state, 86th out-of-state), and Washington and Lee University, a private school, at 43rd.
Computer science paper among best in symposium's history
A paper titled "MOON: MapReduce on Opportunistic Environments," authored by research scientist Heshan Lin and Associate Professor Wu Feng, both of the College of Engineering's computer science department, and Mark Gardner in information technology, is included in the list of the best 20 papers in the 20-year history of the Association of Computing Machinery's International Symposium on High-Performance Parallel and Distributed Computing.
Get your icon on
Preparing to celebrate its 50th anniversary in 2014, the College of Architecture and Urban Studies is hosting a design competition for an icon and poster to commemorate the occasion. Register by Sept. 1 to put your design skills to the test! Visit www.50years.caus.vt.edu/ to learn more.
---
Aficionados of Mario Puzo's "The Godfather" now owe a debt to Virginia Tech Professor of English Ed Falco (above), who has written a prequel to Puzo's epic tale.
Published in June, Falco's "The Family Corleone" is based on an unproduced screenplay by Puzo. Set in New York in 1933-34, the novel explores Vito Corleone's rise to power, reveals the relationship between Corleone and Luca Brasi, describes Sonny's entry into the family business, and introduces two important female characters: Carmella Corleone (Mama Corleone) and Kelly O'Rourke, Brasi's girlfriend.
After five years as director of Virginia Tech's creative writing program, Falco will soon step down. His guidance has been superb: Among 640 M.F.A. programs nationally, Virginia Tech's was ranked 23rd—in the top 4 percent—in 2012, according to Poets & Writers Magazine.
Perhaps it's no coincidence that the agent who represented Puzo tapped Falco for the job. Matters of the (fictional) mob are not unfamiliar to Falco's family—his niece is three-time Emmy-winner Edie Falco, who portrayed Carmela Soprano on the HBO series "The Sopranos."

More, including Falco's interview with WVTF's Robbie Harris »
---
Research expenditures rise to $450 million
Virginia Tech research expenditures for the fiscal year that ended June 30, 2011, rose to $450 million, a 13.03 percent increase from the $398 million reported in fiscal year 2010. The increase represents the largest dollar growth and the second-largest percentage rise during the past nine years, according to Ken Miller, university controller.
The largest growth in the 2011 figures—$26.6 million—came from federal sources, which was partly due to stimulus funding that will be fully expended by the end of 2013. University support rose 16 percent, while other commonwealth funding dropped dramatically. Industry and business support rose 7.1 percent to almost $22.8 million.
"The increase in research funding that's so vital to Virginia Tech's efforts to improve the lives of people around the world is a testament to the dedication of the entire university community," said Robert Walters, vice president of research. "It was an excellent year in expenditure growth."
Students swap semester of classes for Capitol Hill
Eight undergraduates traded the familiar setting of campus life in Blacksburg for a fast-paced job experience in Washington, D.C., through the Virginia Tech Hokies on the Hill program. While studying and interning on Capitol Hill during the spring semester, they attended congressional briefings, conversed with constituents, contributed analysis, drafted memos, and more. Chris Yianilos, Tech's director of federal relations, said the program isn't restricted to political science majors. "We really encourage applicants from across the board. Federal law directly impacts agricultural policy, engineering and science research opportunities, defense strategies ... really, every subject area one can think of."
---

It's very exciting when everything comes together, and we can create experimental models that can surpass millions of years of evolution. Nature has done a great job in designing propulsion systems, but it is [a] slow and tedious process. On the other hand, the current status of technology allows us to create high-performance systems in matter of few months."
— Associate Professor Shashank Priva, on a project to build robotic jellyfish for such uses as conducting military surveillance, cleaning oil spills, and monitoring the environment.
---
Patricia Dove elected to National Academy of Sciences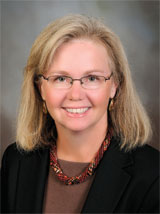 Patricia M. Dove
Patricia M. Dove, the C.P. Miles Professor of Science in the Department of Geosciences in the College of Science, has been elected a member of the National Academy of Sciences (NAS) for her sustained excellence in original scientific research. Membership in the NAS is one of the highest honors given to a scientist in the United States.
One of today's pre-eminent geochemists, Dove has made major contributions to research in the biogeochemistry of Earth processes, the physical basis of biomineralization, and geochemical controls on geophysical properties. "Having this world-class scholar in our midst is a tremendous asset for the entire community, and we are thrilled that Dr. Dove's work has been recognized with this rare honor," said President Charles W. Steger.
Students dig into national title
In March, the Virginia Tech Soil Judging Team finished first out of 21 teams at the National Collegiate Soil Judging Championship in Morgantown, W.Va., marking the fourth time that Virginia Tech has taken home the prestigious trophy. Over a four-day period, the students spent hours in practice pits and slogged sampling equipment through forests and across fields to perform a number of tests for the competition, including measuring soil color and shape; estimating the texture, rock fragments, and structure; recording color patterns that indicate water table height; and classifying each soil.
Engineers' council named best in nation, most philanthropic
Virginia Tech's Student Engineers' Council earned the Most Philanthropic and Best Council Awards in an annual competition hosted by the National Association of Engineering Student Councils.
Among the various accolades, the Tech council was cited for its allocation of more than $100,000 to the College of Engineering in the past year and more than $1 million in the past 10 years. The money was used for various engineering projects, including partially funding more than 30 engineering organizations. To support these and other programs, the council sponsors and organizes one of the largest career fairs in the nation, attracting some 250 companies to campus each year.
Nuclear program secures grant for laboratory
The U.S. Department of Energy awarded Virginia Tech approximately $250,000 to establish a laboratory for research and education in the area of radiation measurement, simulation, and visualization to benefit the university's growing nuclear engineering program. Pending final approval from the State Council of Higher Education for Virginia, course work in Tech's master's and doctoral degree programs will begin in the spring 2013 semester.
---
In all seriousness
Silly hats aside, there's some serious thinking under way.
Originating centuries ago at Oxford and Cambridge universities, the High Table tradition was introduced at Virginia Tech in 1986 by the College of Architecture and Urban Studies' Center for Public Administration and Policy, which added its own humorous twist to the tradition. Designed to reflect on the special nature of scholarly thought, the annual ceremony examines ideas in the fields of public administration and policy.
A taste of history at The Grove
Imagine replicating a dinner served at The Grove, Virginia Tech's home for its president, or wandering the halls of the historic, elegant house, which welcomed its first resident in 1902. An upcoming book will take you there.
"The Grove: Recipes and History of Virginia Tech's Presidential Residence" will feature recipes from executive chefs and first ladies, a history of the house, biographical sketches of the 10 presidents who called The Grove home, and sample menus from events held there.
The book will be available for purchase at Virginia Tech bookstores in August, and proceeds will support an endowment for the Employees' Spouse and Dependent Scholarship. For more information, visit www.bookstore.vt.edu.
Better treatment for tuberculosis possible with biochemist's findings
Recent discoveries by a Virginia Tech biochemist could lead to a more effective drug designed to combat the bacteria responsible for tuberculosis infection. Spread through the air from one person to another, tuberculosis is responsible for approximately 2 million deaths per year worldwide; and the emergence of drug-resistant forms, specifically MDR- and XDR-TB, is an escalating challenge. Marcy Hernick, an assistant professor of biochemistry and affiliated faculty member with the Fralin Life Science Institute, discovered that the amino acid tyrosine plays several key roles in one enzyme involved in the pathogenesis of mycobacteria, the bacteria that causes tuberculosis.
Tech named a Tree Campus USA site for fourth consecutive year
For the fourth consecutive year, Virginia Tech has been named a Tree Campus USA by the Arbor Day Foundation in recognition of the university's commitment to effective community forestry management. Virginia Tech achieved the designation by meeting five core standards for sustainable campus forestry: a tree advisory committee, a campus tree-care plan, dedicated annual expenditures for its campus tree program, an Arbor Day observance, and the sponsorship of student service-learning projects. Virginia Tech is the only institution of higher education in Virginia so recognized. The Arbor Day Foundation also recognizes the Town of Blacksburg as a Tree City USA.
Pamplin students help Sudanese women sell handmade goods
Women in Roanoke's Sudanese refugee community will soon have their own website to sell their handmade goods, thanks to a team of Pamplin College of Business students who undertook the website development as their senior class project.
The students—Elon Daghigh, Daniel Booth, and Michelle Ching—are all business information technology majors in Professor Alan Abrahams' Business Analysis Seminar in IT class. The class projects, Abrahams said, allow students to apply software discussed in the course, which provides a comprehensive study of decision-support systems as managerial tools, particularly in an e-commerce environment.
"It is certainly very rewarding for us to be able use our talents and skills developed over our years at [Virginia] Tech to help the Sudanese women's group," Daghigh said. Being able to work with an actual client gave him and his teammates valuable experience, he added.