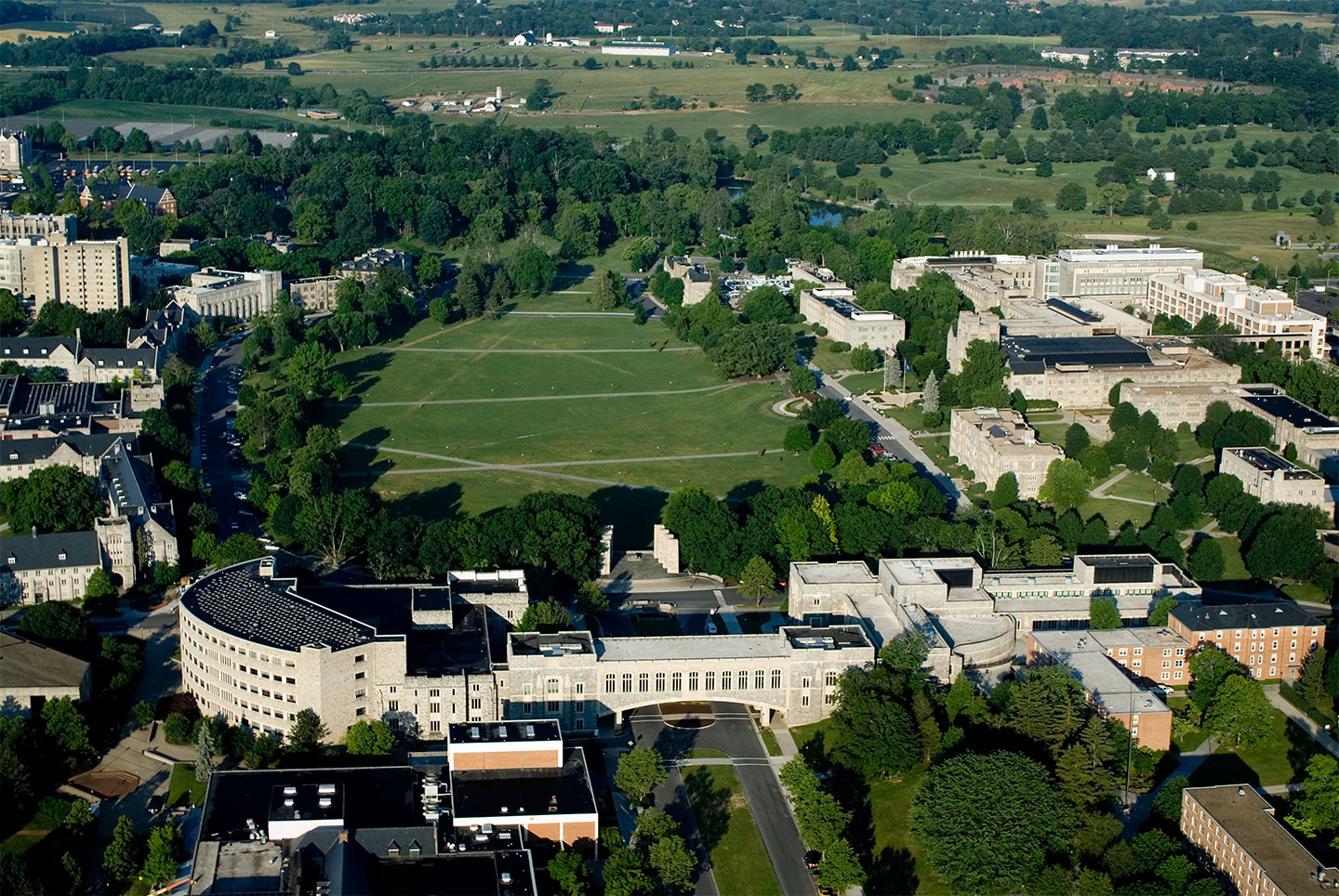 In Transit
Campus traffic-flow improvements under way
by Mason Adams
Renderings courtesy of Virginia Tech Office of University Planning
Virginia Tech's Blacksburg campus continues to evolve to better suit the needs of its students, faculty, staff, alumni, and visitors. The next few years will see substantial changes to Drillfield Drive, the Southgate Drive entrance off of U.S. Route 460, and the north end of campus, all with the goal of improving car, bus, bicycle, and foot traffic.
Drillfield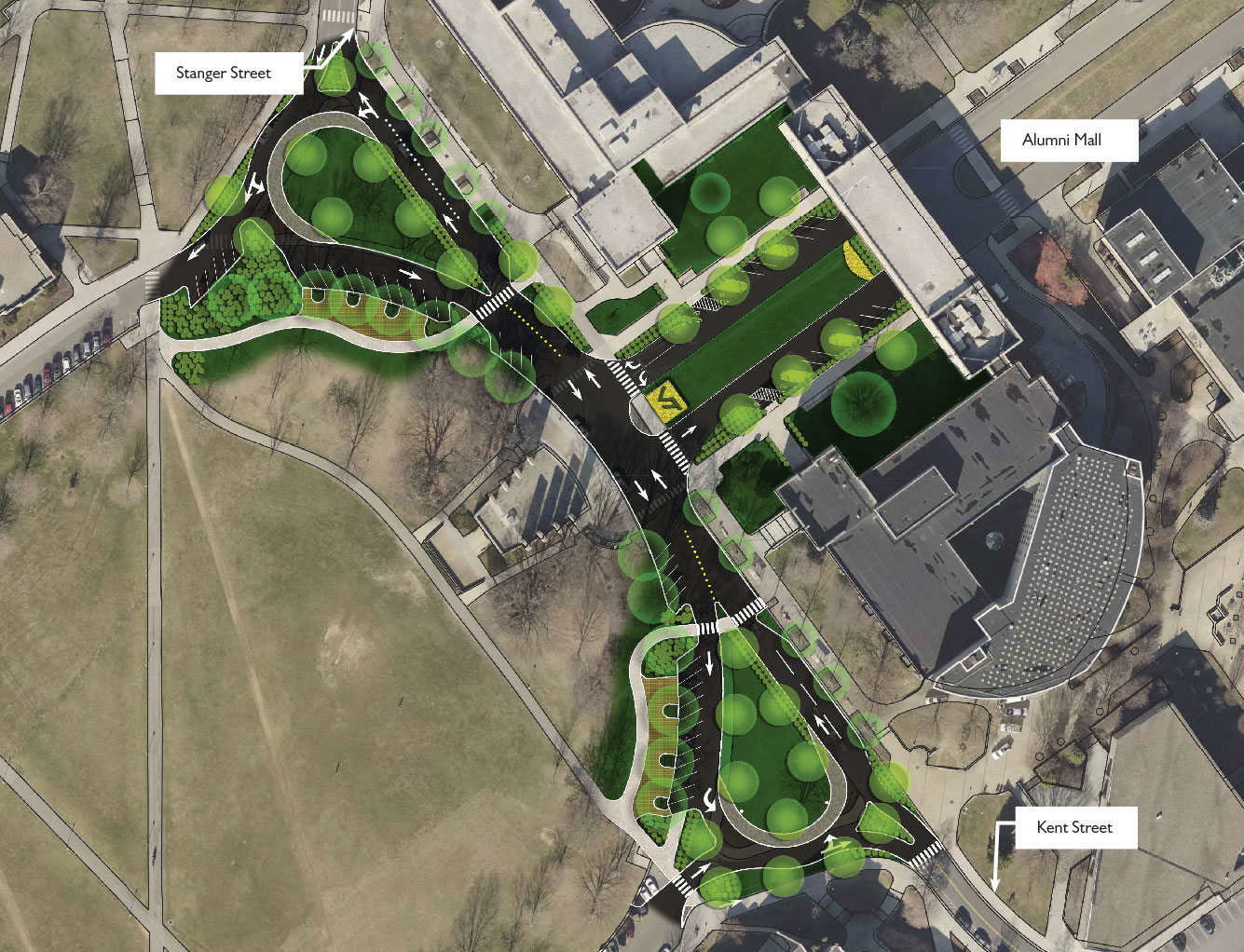 This summer, the section of Drillfield Drive near Alumni Mall and the Pylons will be converted into a two-way road to improve safety and traffic. When finished, the project will allow vehicles entering Drillfield Drive from Stanger Street and Alumni Mall to proceed south onto Kent Street instead of having to travel all the way around the Drillfield.
With plans to complete the work by the start of the fall semester, construction crews are transforming the traffic islands at Stanger and Kent streets, painting traffic stripes, installing signage, and adding other safety improvements.
North campus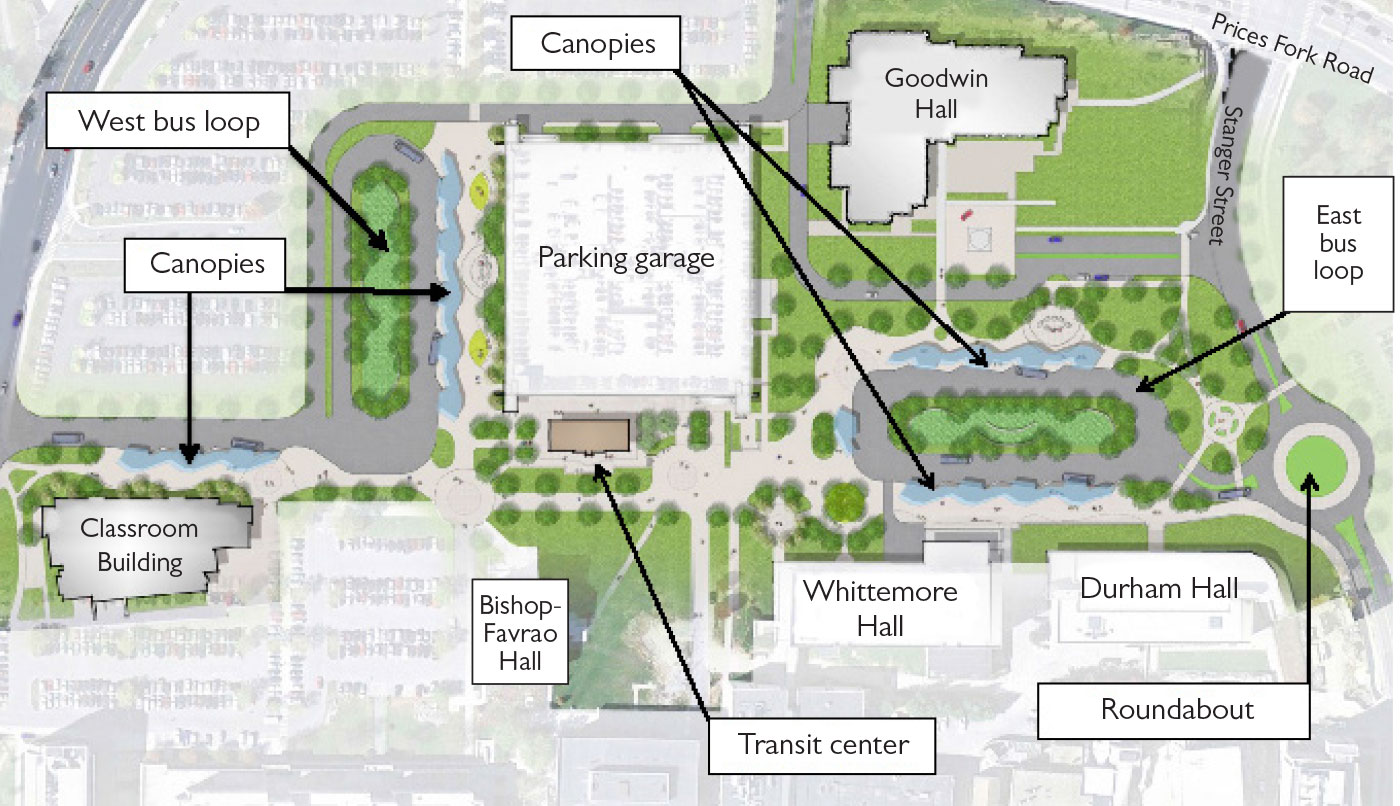 Blacksburg Transit and Virginia Tech are planning to build a transit facility on the north end of campus.
The 12,000-square-foot, two-story facility will be located on Perry Street, which will be reconfigured to carry pedestrian and bus traffic, as well as emergency and service vehicles. The facility will include an indoor waiting area with restrooms, enhanced facilities for the Hokie Bike Hub, a locked bicycle-storage area, and meeting and office space.
Nearby bus loops, which will accomodate up to 17 buses and will have canopies for weather protection, will replace the current bus stops in front of Burruss Hall, greatly reducing the number of buses traveling around the Drillfield.
Construction on the new Classroom Building already has begun in what was formerly the Derring Hall parking lot near West Campus Drive and Perry Street.
U.S. Route 460 and Southgate Drive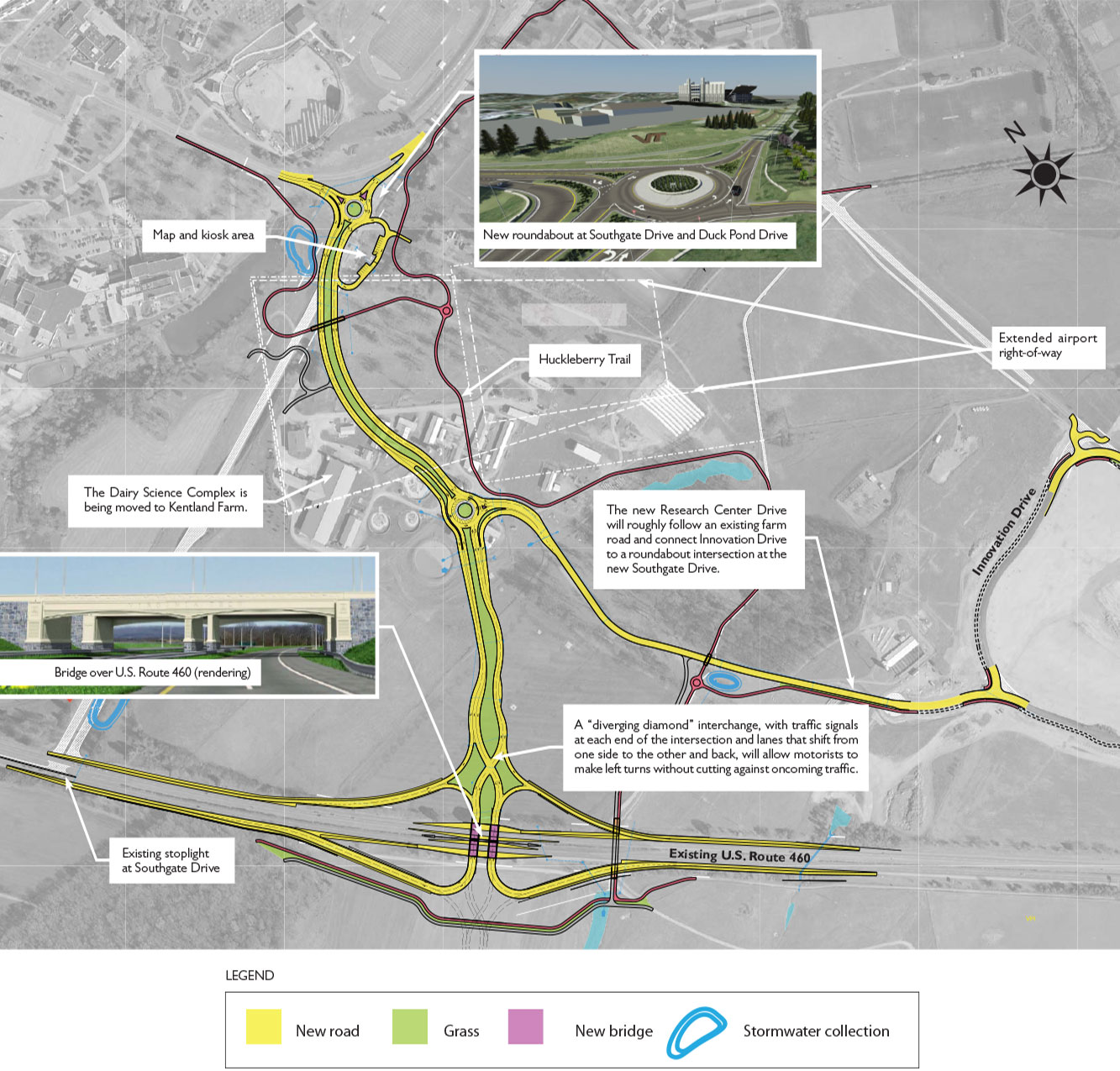 The Virginia Department of Transportation will build a "diverging diamond" interchange to replace the traffic signal at Southgate Drive and U.S. Route 460.
The new interchange will be built approximately 1,900 feet south of the current stoplight, and a bridge over the highway will allow U.S. Route 460 traffic to flow without a stoplight.
The new Southgate Drive will carry vehicles from the interchange to a roundabout at Duck Pond Drive. Research Center Drive and part of the Huckleberry Trail will be moved to extend the Virginia Tech Montgomery Executive Airport runway and safety zone so that the airport can accommodate larger airplanes.
The new interchange and roads should be open for traffic by 2018.