OFF THE SHELF
Book Notes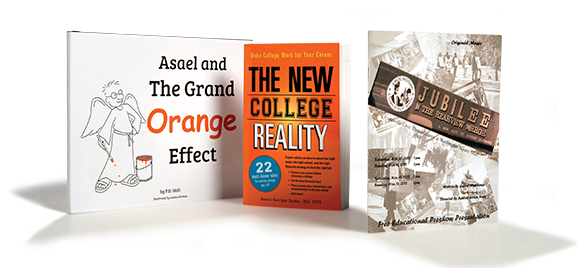 Books by alumni
NONFICTION
Ryan N. Burnette (biochemistry '99, Ph.D. '04), "Biosecurity: Understanding, Assessing and Preventing the Threat," biosecurity, John Wiley & Sons.
Jodi Ecker Detjen (management science '86), et al., "The Orange Line: A Woman's Guide to Integrating Career, Family, and Life," work-life balance, JMK Publishing.
Donald Grebner (M.A. economics '96, Ph.D. forest economics '98), "Introduction to Forestry and Natural Resources," textbook, Academic Press.
Dayna Laur (history '95), "Authentic Learning Experiences: A Real-World Approach to Project-Based Learning," education, Routledge: Taylor and Francis Group.
Bonnie Kerrigan Snyder (M.Ed. counseling and student personnel services '91), "The New College Reality: Make College Work for Your Career," career advice, higher education, Adams Media.
FICTION
Kathleen Ann Goonan (English '75), "Angels and You Dogs," short story collection, PS Publishing.
S. Matthew McNally (psychology '04), "The Reclaiming (The Kalatheptoris Cycle)," novel, epic fantasy, Omnifisc.
Archana Prasanna (political science '07), "Ganges Boy," novel, coming of age, India, Koehler Books.
YOUNG ADULT/CHILDREN'S
Dana Caldwell Davis (communication '88), "Hello, YoUDee!," picture book, University of Delaware mascot, Mascot Books.
P.D. Hall (accounting '80), "Asael and the Grand Orange Effect," picture book, Christianity, P.D. Hall and Simple Scribes Publishing and Distribution LLC.
Sana Hoda Sood (international studies '03), "Diwali: A Cultural Adventure," picture book, Indian culture, Mascot Books.
---
Featured author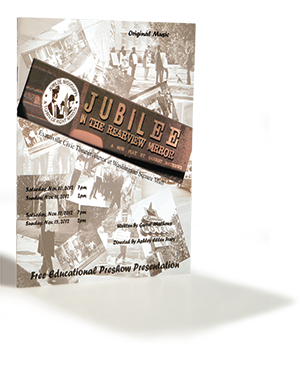 Garret Mathews (economics '71) is a retired metro columnist for the Evansville (Ind.) Courier & Press. During a 39-year career, he wrote more than 6,500 pieces on everything from snakehandlers to a woman who kept bootlegging into her 90s. His books include "Baseball Days," "Swing, Batta," "Past Deadlines: Past Lives," "Can't Find A Dry Ball," "Defending My Bunk Against All Comers, Sir!" and "They Came To Play."
In his two-act play "Jubilee in the Rear View Mirror," Mathews tackles the subject of race relations in the segregated South of the 1960s. The drama about a young black man from Ohio and a racist Caucasian sharing a Mississippi jail cell is based on dozens of interviews Mathews conducted with men and women who went to Alabama and Mississippi in the early 1960s to register black voters and to help desegregate schools, restaurants, and stores.
For more information on the play, visit www.facebook.com/JubileePlay. To learn more about Mathews' books, visit www.pluggerpublishing.com.
Below is an excerpt from the play, reprinted with the author's permission:
MINISTER: What about the cops?
KATES: Ah, yes, the cops. Stormed in like Marines.
MINISTER: I'll bet they weren't handing out lollipops.
KATES: Arrested them for trespassing. Leroy said he didn't think it was possible to fit that many people in the back seat of a squad car and still be able to shut the door. Took them to a place that was more like a cesspool than a jail. Gives each man an aluminum cup and a toothbrush.
MINISTER: That's a hard way to go.
KATES: The students passed the time singing protest songs. When they wouldn't shut up, the guards took away their mattresses. When the singing continued, the guards removed the screens on the cell windows so the mosquitoes could come in. Leroy said he almost got eaten alive.
MINISTER: But their spirit wasn't broken.
KATES: No books. No newspapers. They had to provide their own entertainment. One of the guys was a foreign language major. Taught the others French and Spanish. Another kid majored in Russian history. Gave lectures on the Romanovs. It was like exam time at school. All that was missing was the midnight oil.