CORPS OF CADETS
Cultural Awareness
Travel program benefits cadets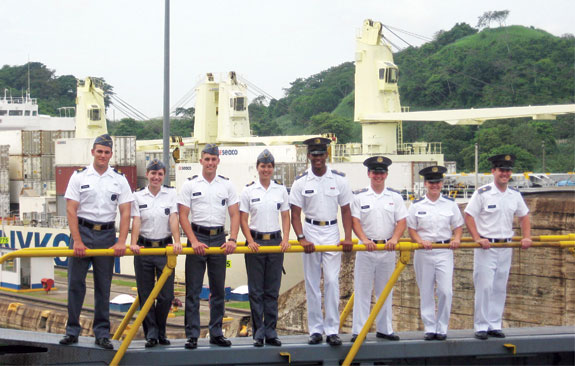 Cadets from Virginia Tech and Virginia Military Institute visited Panama in the summer of 2012. Photos courtesy of Tawny Pelletier.
"I like to think of myself as a culturally open-minded person who stays informed about current events around the world, but I learned that nothing can replace real-life experiences in another country," said Austin Burns, a senior cadet majoring in history.
For the past seven years, the Virginia Tech Corps of Cadets has participated in the Olmsted Cadet Travel and Cultural Immersion Program to provide those international experiences. Funded by the George and Carol Olmstead Foundation, the program is designed to help prepare future military officers for international assignments and strengthen the nation's ability to function efficiently and effectively in foreign countries.
Only two of the six senior military colleges in the United States received travel grants for the summers of 2011 and 2012—Virginia Tech and Virginia Military Institute (VMI)—and Tech earned another grant for summer 2013. Because of the quality of the corps trips, VMI asked to join Tech's trips the past two years instead of coordinating a separate program.
Last summer, four Tech cadets and four VMI cadets traveled to Panama, where they toured the country and the Panama Canal, performed three community service projects, and met with various officials, including U.S. Ambassador to Panama Jonathan D. Farrar.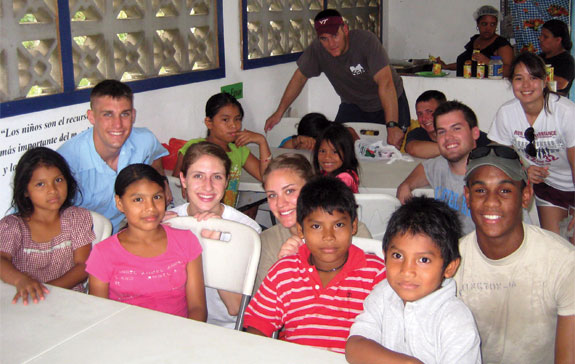 "As a soon-to-be Marine Corps officer, I will be a member at the tip of the spear that is our military," Burns said. "This means that with any surge of troops I will be among the first to interact with the different countries and cultures wherever I should be deployed. In these crucial moments of first contact, having the proper tact is vital to the outcome of missions. My travels to Panama have been the first step to opening my mind to just how different other cultures are and how to best interact with respect."
The Olmsted foundation, based in Falls Church, Va., has a long history of supporting international educational programs for active-duty military officers, cadets, and midshipmen at the U.S. service academies. In 2004, those opportunities expanded to include ROTC cadets at the six senior military colleges.
Assigned to China in 1943 during World War II, Gen. George Olmsted interacted extensively with both Chinese and Japanese officials. That experience convinced him that American military leaders suffered from a lack of exposure and sensitivity to foreign cultures and led him to establish the foundation.
Through the foundation, the Corps of Cadets has coordinated travel to Rio De Janeiro, Brazil; Santiago, Chile; Buenos Aires, Argentina; and most recently, Panama. On two trips, the corps provided funding for a Citizen-Leader Track cadet (a non-ROTC cadet) to travel as well.
For summer 2013, four Virginia Tech cadets have been selected to travel to Panama—and once again, the quality of the corps' trips has been recognized, as the Olmsted foundation asked Virginia Tech to take along four Army ROTC cadets from Hampton University and Norfolk State University.
Maj. Carrie Cox is the executive officer with the Corps of Cadets.