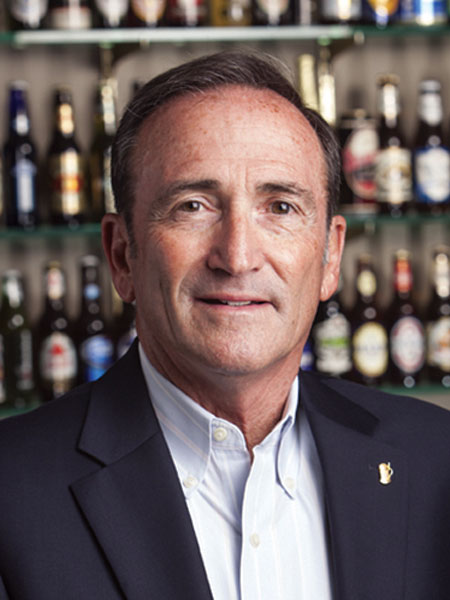 Robert A. Archer '69, Salem, Virginia, was elected to the Virginia War Memorial Foundation Board of Directors.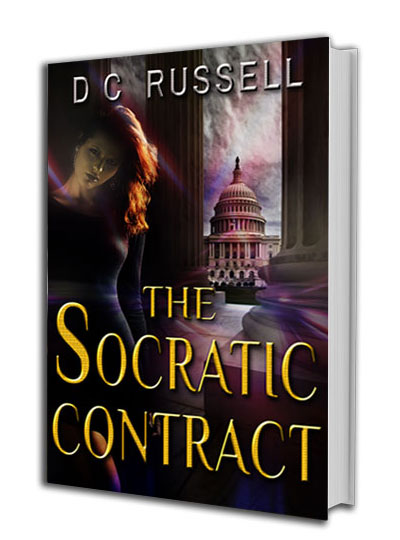 David C. Russell '70, '72, Melbourne, Florida, wrote a novel, "The Socratic Contract."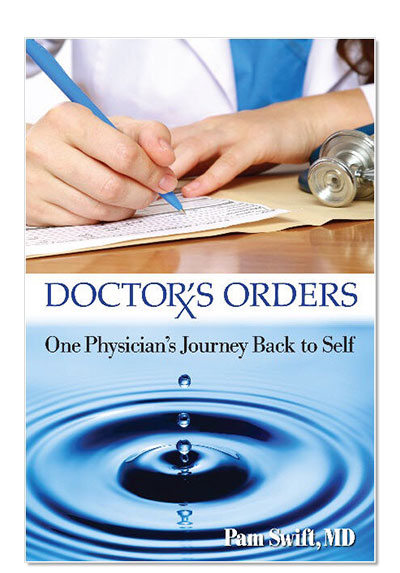 Pamela J. Swift '84, Palermo, Maine, authored a book, "Doctor's Orders: One Physician's Journey Back to Self."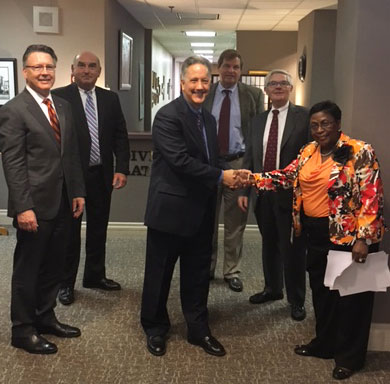 Stuart Price '86
, Amelia Court House, Virginia, interned as an undergraduate in the 1980s with the Division of Legislative Services, part of the Virginia General Assembly. At the 2016 Hokie Day in Richmond in February, Virginia Tech President Tim Sands (far left) reunited Price with his on-the-job mentor, Brenda Edwards, and other officials who supported his internship, (from left) John Garka, Bill Cramme, and Jack Austin. Price, who serves on the English department's Distinguished Alumni Board, wrote a "Living Pylons" column,
"Championing the Environment 24/7,"
for Virginia Tech Magazine's summer 2012 edition. Photo by Elizabeth Hooper.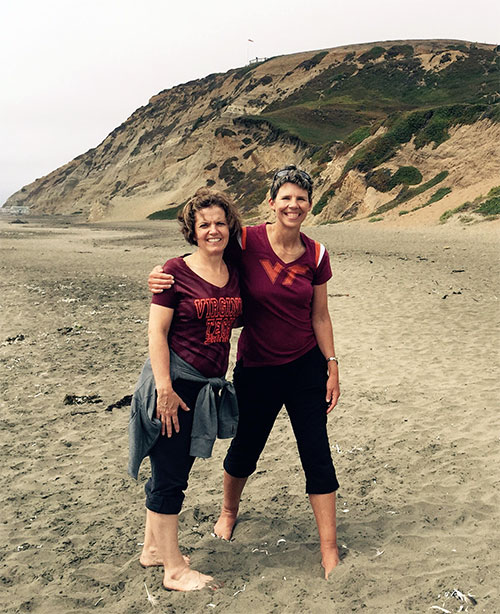 Freshmen dorm buddies Deb Buckman Jolette '88 and Judy Perkins '87 reunited in Hokie style in San Francisco.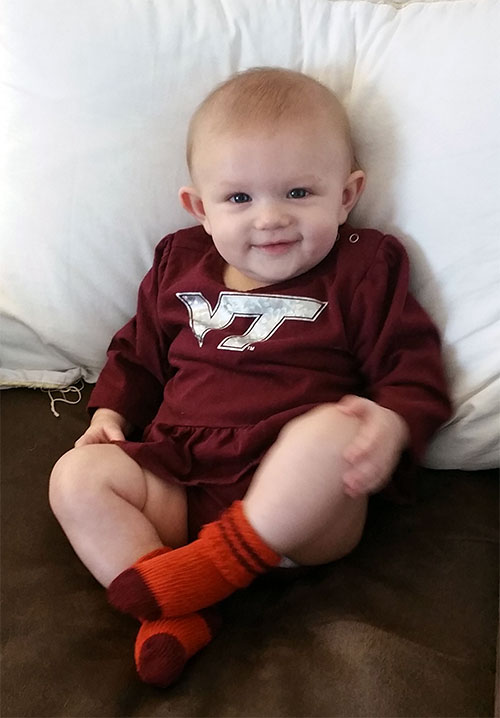 Suzanne Updike Welch '96, Culpeper, Virginia, a daughter, Karys Amerlia, 5/19/15.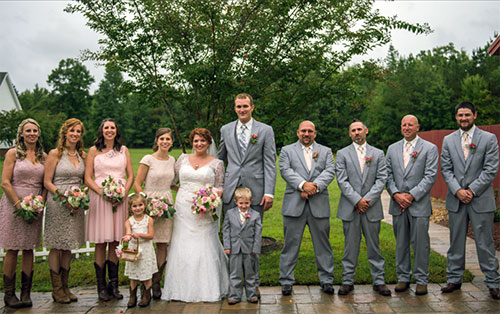 Michael K. Williams '97 and Mandy Terrill, Suffolk, Virginia, 9/26/15. Photo by Stellar Exposures. Michael: "The biggest mishap on the wedding day was losing to East Carolina in football—and rain, so [the wedding] had to be indoors."
Laura Kaculis Thomson '98, Jacksonville, Florida, a son, 3/3/15. Photo by Jenn Guthrie Photography. Laura: "We can't wait to take our son and daughter to their first Virginia Tech football game! We want to be there so they can experience the electricity and excitement that game day in Blacksburg provides—thre is nothing like it!"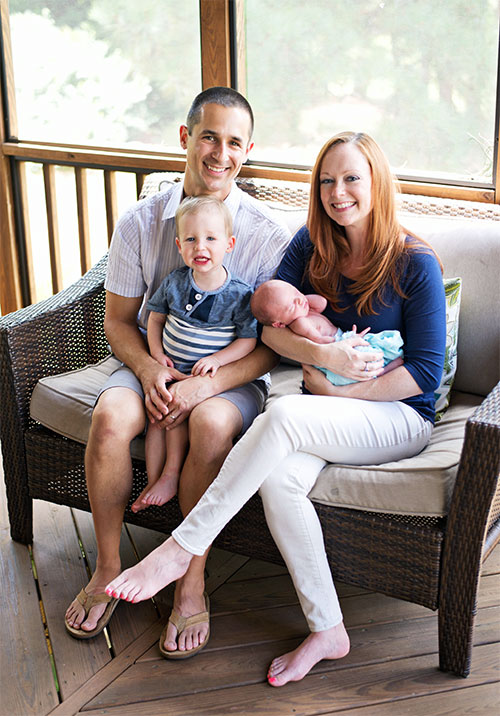 Erica Weikel Muddiman '02 and Bryan A. Muddiman '03, Marietta, Georgia, a son, Ethan Lee, 7/10/15. Photo with brother Oliver by Morgan Corbett.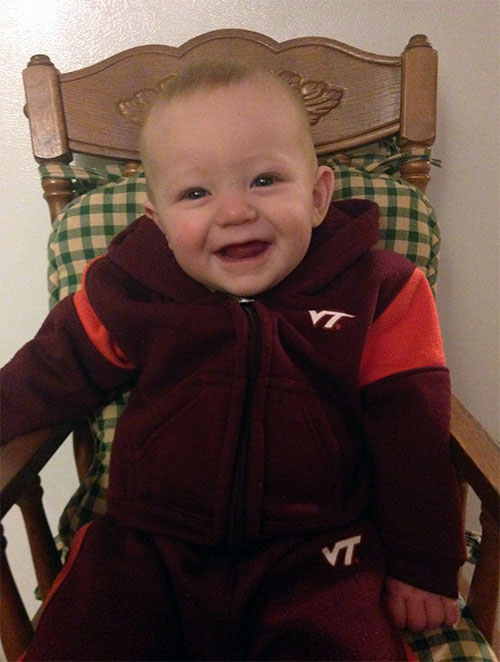 Josh B. Bishop '03 and Monika Anderson Bishop '11, Roanoke, Virginia, a son, Jakob, 4/8/15.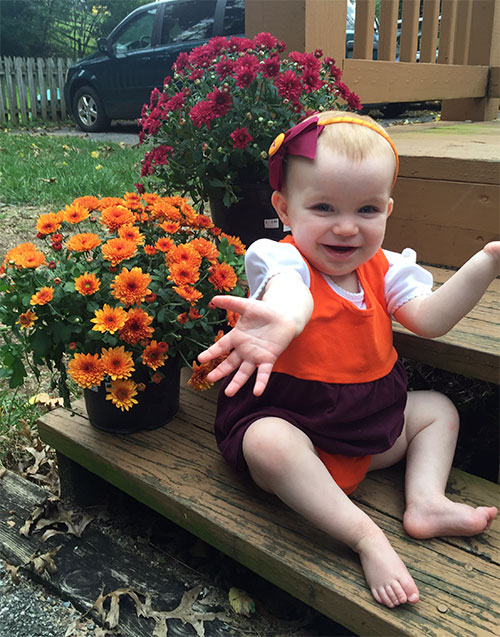 Allison Cordell Matthiessen '05, '16 and Peter Matthiessen '05, '06, Roanoke, Virginia, a daughter, Naomi, 8/27/14. Allison: "Sorry we are so late passing along the news; I forgot to share with Virginia Tech Magazine."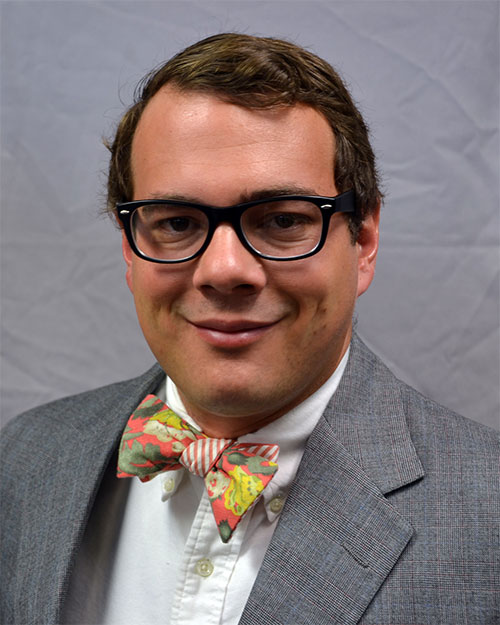 Nathan A. Lahy '06, Chesapeake, Virginia, is a licensed landscape architect in North Carolina and Virginia.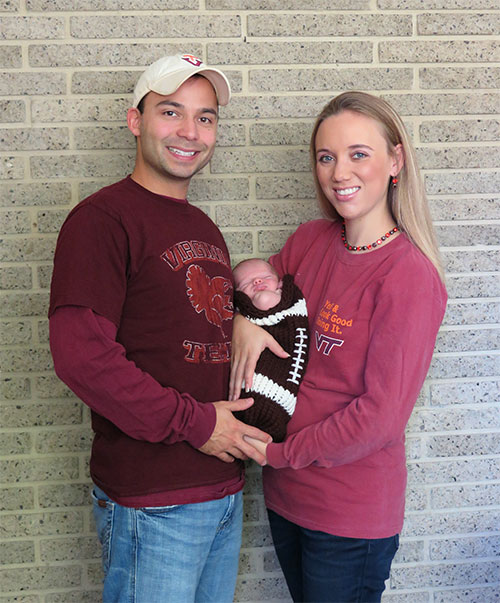 Courtney Cecil Anderson '07 and Richard L. Anderson '07, Charlotte, North Carolina, a son, Witten Lane, 10/6/15.
Rommelyn Clemente Conde '07, '12 and Zachary Bryan Coffren '08, Blacksburg, Virginia, 5/23/15. Photo by Jeremy Pegg, Enigma Photography.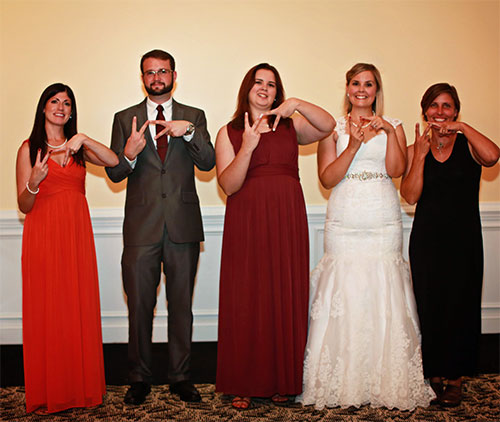 Alicain S. Carlson '08 and Brandon M. Graver, San Jose, California, 9/6/15. Photo of the bride with Tech alumni Lindsay Tayloe '09, Gregory Ososki '14, Abigail Carlson '16, and Andrea Gagnon '90 by Carrie Richardson Fry.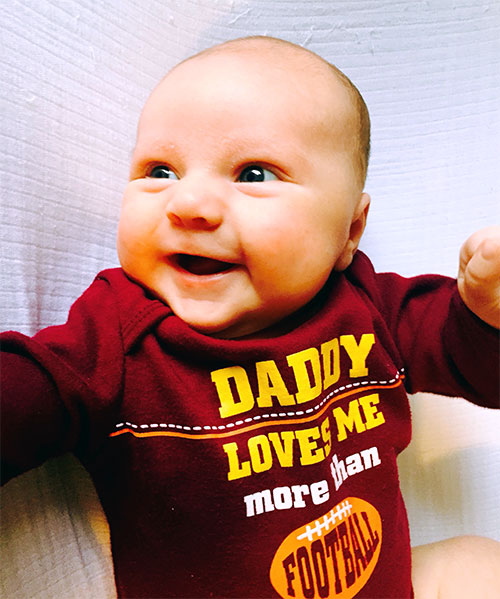 Adam C. MacPherson '08, Henrico, Virginia, a son, Liam Christian, 9/28/15. A third-generation Hokie, Liam is the grandson of William Evans Richards '84.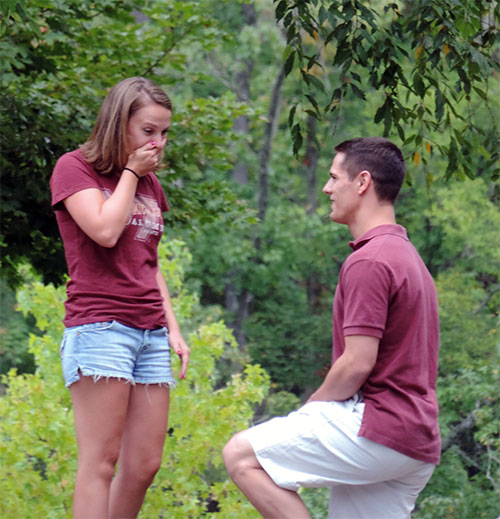 Greg Tise '09
proposed to
Christy Perry '09
on Sept. 12, 2015, at the Duckpond prior to the Hokies' game versus Furman University. Photo by Hokies Joe Tise, Candace Rutherford, and Keving Winton using equipment rented from Tech's
InnovationSpace
.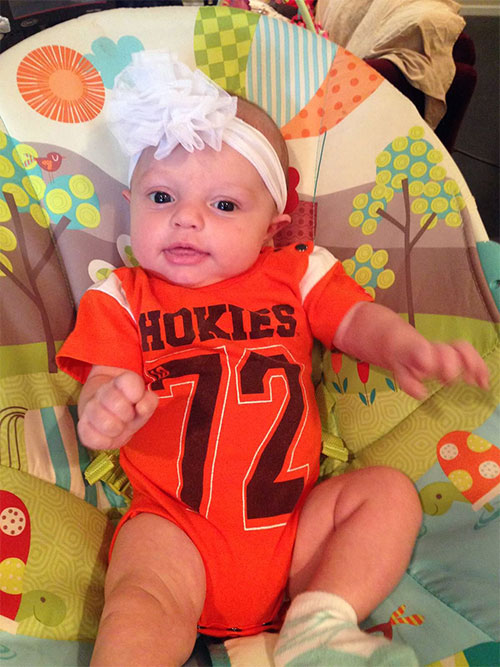 Bethany Laine Lanier '10 and Andrew Lanier '11, Auburn, Alabama, a daughter, Sadie-Mae, 7/9/2014.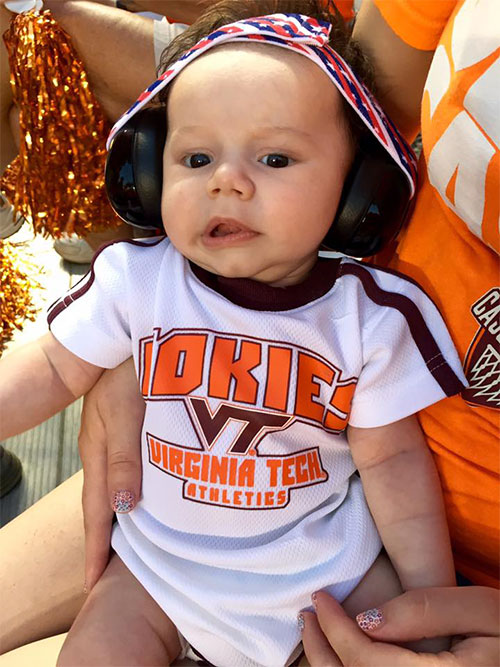 William T. Satterwhite Jr. '10, '11 and Julie Terrell Satterwhite '11, Vinton, Virginia, a son, Trey, 7/18/15. Julie: "We loved getting to take our new baby boy to the brand-new Marching Virginians Center before the game versus Ohio State in September 2015! We then took him to his first game, and he actually slept through the whole first half."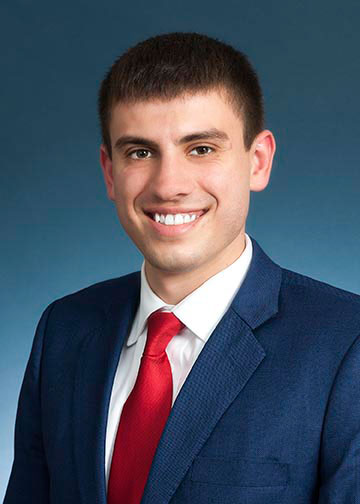 Kevin J. Coghill '11, Midlothian, Virginia, is an associate with Setliff and Holland PC in Glen Allen, Virginia. Photo by Action Photos.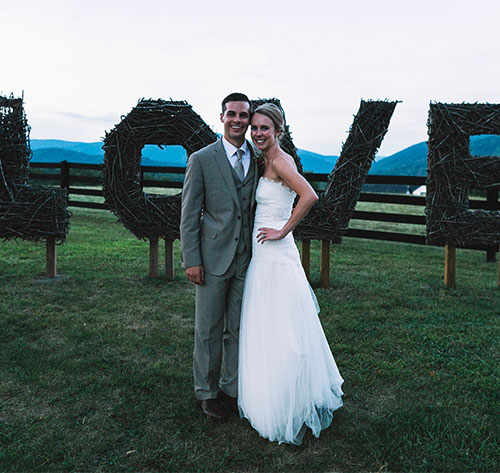 Candace Hummer Crosen '11 and Matelin P. Crosen '12, Charlottesville, Virginia, 9/19/15. Photo by Brandon Bishop, Off the Cuff Photography.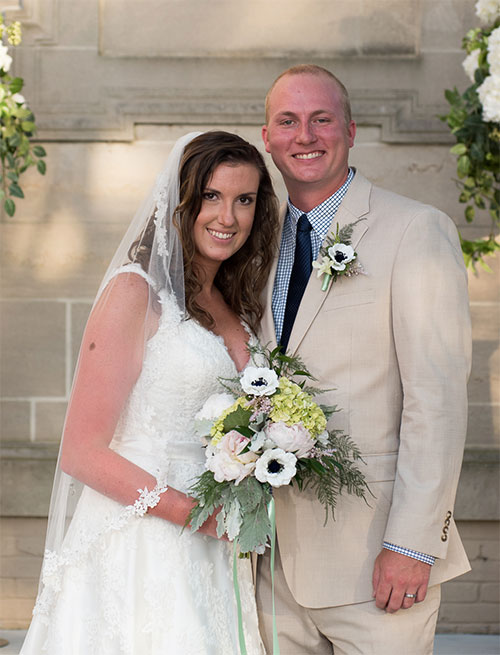 Kalen C. Thompson '11 and Andrew S. Graf, Chesapeake, Virginia, 6/20/15.
Andrea Clair Burcham '12 and Matthew David Harris '13, Arlington, Virginia, 4/9/16. Photo by Lani Noelle Photography.