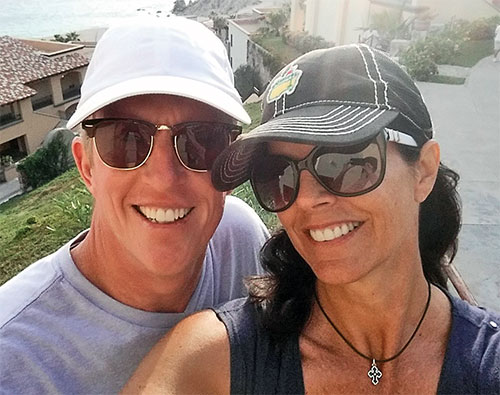 David '83, '87 and Kryssa '88 Cooper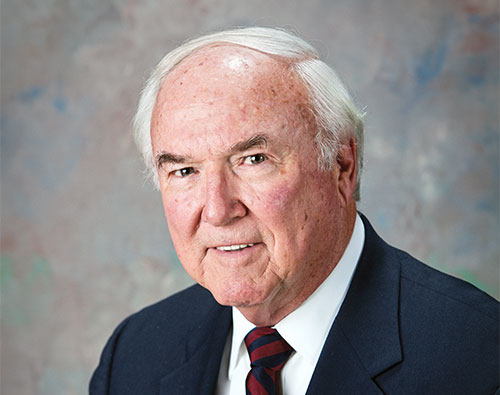 Nicholas Des Champs '61, '67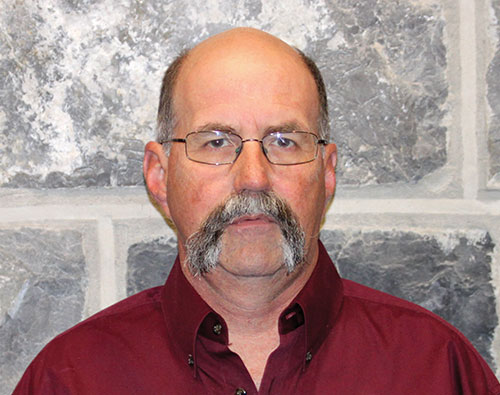 Robert Harrison '80
---
In a rapidly changing world, the tall task of educating tomorrow's leaders requires a university that is flexible—and a form of giving that embodies the same flexibility.
Annual gifts—which can be immediately applied toward university priorities—offer flexibility to the university and to donors who are drawn to Virginia Tech's forward momentum.
Robert Harrison (dairy science '80), a self-employed farmer who lives in Troy, Virginia, said he's most comfortable making annual gifts instead of pledging toward an endowment because his yearly income fluctuates in response to a range of factors.
"There are so many exciting things happening at Virginia Tech," said Harrison, who splits his giving between athletics and the College of Agriculture and Life Sciences. "I feel that the university is on the verge of rocketing toward an even bigger future. I do what I can each year so that I can be a part of that future."
In recognition of people, such as Harrison, who make generous annual gifts, Virginia Tech has introduced a new giving society: the 1872 Society, honoring those who give $5,000 or more during the fiscal year to any area of the university, including athletics.
1872 Society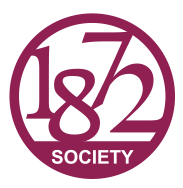 Virginia Tech has introduced a new giving society, the 1872 Society, to recognize donors who make an immediate impact by giving leadership-level annual gifts. Honoring those who make $5,000 or more in donations during the fiscal year, the society joins three other recognition groups: the Ut Prosim Society, Legacy Society, and Pylon Society.
Learn more about Virginia Tech's four donor recognition groups →
"There are many ways that individuals give back to Virginia Tech, and all of them are important," said John Torget, the university's assistant vice president for leadership gifts and annual giving. "The great advantage of annual giving is that it immediately meets the highest priority needs of a particular school, unit, department, or program, providing tremendous financial flexibility. The 1872 Society is a way to express sincere appreciation to our most generous annual donors."
With the introduction of this new group, the university has four giving societies. The others are the Ut Prosim Society, for those donors whose lifetime giving totals are $100,000 or more; the Legacy Society, for those who have earmarked estate gifts or other planned gifts to Virginia Tech; and the Pylon Society, for those who have given in two or more consecutive fiscal years to academic areas.
Virginia Tech's fiscal year runs from July 1 through June 30. Alumni and friends who had already made qualifying gifts in FY16 were recently informed of their membership in the 1872 Society. Members remain in the society for as long as they continue to make gifts totaling $5,000 or more each fiscal year.
The society has three levels of membership, known as circles of distinction. The Grove Circle comprises those whose qualifying gifts total $25,000 or more, Burruss Hall Circle is for members who have given between $10,000 and $24,999, and Drillfield Circle is for those who have given between $5,000 and $9,999.
The leeway that the university has in spending annual gifts amplifies their value. And the flexibility in making such gifts also appeals to many philanthropically minded alumni and friends. Among the inaugural members of the Burruss Hall Circle are Kryssa Cooper (animal science '88) and David Cooper (marketing management '83, M.B.A. '87), of Encinitas, California, who split their annual giving among the Pamplin College of Business, the German Club, and the university's lacrosse program.
While the Coopers are also members of the Ut Prosim Society, David Cooper said they prioritize annual giving because it "helps us be part of moving the mission of the university forward. We believe in what Virginia Tech is about. We understand that it takes a strong faculty, tuition, visionary leaders, and philanthropy to provide the great learning opportunities that help young people become the adults they want to be."
Named for the founding year of the institution now called Virginia Tech, the 1872 Society reflects the importance of consistent philanthropy in laying a foundation for continued growth and excellence. For Nicholas Des Champs (mechanical engineering '61, Ph.D. '67), a member of the Grove Circle, the importance of a strong foundation hits home. His father was a bricklayer, and Des Champs spent his first year out of high school mixing mortar and laying bricks alongside him.
Des Champs entered college hoping to learn enough to work on automobiles, but wound up becoming an expert in thermodynamics and heat transfer. He drew on that expertise to start a successful business and has been awarded multiple patents. An annual donor to the College of Engineering, he credits his success to the educational foundation he laid at Virginia Tech.
"I never felt unprepared for any situation," said Des Champs, who resides in both Fincastle, Virginia, and Nevada and is also a member of the Ut Prosim Society. "I could compete with anyone. Tech did that. When I found success, I wanted to give back."
Through leadership-level annual gifts, generous people like Harrison, the Coopers, and Des Champs enable Virginia Tech to do more than it otherwise could.
Erica Stacy is publications editor, and Albert Raboteau is director of communications, for University Development.