Tech named a top-10 value
Based on academic quality and cost, Virginia Tech ranked 10th on the Kiplinger's Personal Finance list of the top 100 best values in public higher education. Other Virginia schools making the top 10 were the University of Virginia and the College of William & Mary. Tech's ranking on the list is especially significant in light of the College Board's annual Trends in College Pricing report, issued in October, which found that the average cost of the nation's colleges and universities is more than 40 percent higher than it was 10 years ago--the largest increase in 30 years.
TOP
Reaves receives double honors
At the university's Fourth Annual Faculty/Staff Awards Ceremony in October, Associate Professor of Agricultural and Applied Economics Dixie Watts Reaves received both the 2003 Alumni Award for Excellence in Teaching and the 2003 Alumni Award for Excellence in Undergraduate Academic Advising. Reaves, who added three courses to the department's curriculum and was instrumental in developing its internship program, is involved with Sigma Alpha professional agricultural society, the National Agri-marketing Association Team, the Ag Econ/NAMA Club, and Minorities in Agriculture, Natural Resources, and Related Sciences.
TOP
---

Kaylor memorialized
On Nov. 1, more than 700 corps members stood at attention as the name of U.S. Army 1st Lt. Jeffrey J. Kaylor (management science '01) was unveiled on the Ut Prosim pylon at the Virginia Tech War Memorial. Kaylor, who was killed in April while serving in Iraq, is the 418th corps member to be memorialized at the War Memorial. His name is inscribed beneath the names of the last two corps alumni killed in action, both of whom died in 1991, during the Persian Gulf War.

---

TOP
Krause named vice president for business affairs
Kurt J. Krause, former executive director of the office of consumer advocacy and initiatives for the U.S. Department of Homeland Security, was named vice president of business affairs at Tech. Krause will provide leadership and management to all planning, construction, and operations of facilities, and will oversee the university's architect, police, real estate, environmental health and safety, and personnel services. He replaces University Treasurer Raymond D. Smoot, who was named chief operating officer of the Virginia Tech Foundation.
TOP
Eyre resigns as dean of VMRCVM
Peter Eyre, dean of the Virginia-Maryland Regional College of Veterinary Medicine (VMRCVM) since 1995, resigned in October, citing health reasons. Under his deanship, the VMRCVM grew to a $32 million enterprise that has graduated more than 1,500 veterinarians and gained a national reputation for public-practice veterinary medicine. Dr. Gerhardt Schurig, associate dean for research and graduate studies, was appointed interim dean.
TOP
Exemplary Department Award winners
Six departments and programs have received Exemplary Department Awards for 2003. Issued by the Office of the Provost to recognize the work of departments and programs that maintain exemplary teaching and learning environments for students and faculty, the awards change focus each year, this year targeting departments whose collaborative work has crossed departmental boundaries to achieve common goals. The departments of electrical and computer engineering, materials science and engineering, and physics received the top $10,000 award. Receiving the two $5,000 awards were the Graduate Program in Science and Technology Studies, the Department of Foreign Languages and Literatures' French section, and the Pamplin College of Business Graduate and International Programs.
TOP
Student wins national achievement award
First-year student Teresa Maher received $6,000 from the national nonprofit organization Recording for the Blind & Dyslexic as one of three winners of the 2002 Marion Huber Learning Through Listening Award. The award is presented annually to students with learning disabilities who demonstrate extraordinary scholarship, leadership, enterprise, and service. A 2002 graduate of Blacksburg High School, Maher is a member of Tech's Residential Leadership Community and the alpine ski team.
TOP
First-year student is "All-American Teen"
First-year student Kasey Milliski was named Sports Illustrated's 2003 All-American Teen for Delaware. Nominated by the Ronald McDonald House of Delaware for her dedicated service to the families of patients at A.I. duPont Children's Hospital, Milliski recruited and trained other volunteers and also tutored an autistic child. In 2000, following a 21-hour operation to resolve internal bleeding caused by a rare vein disorder that made even simple activities painful, Milliski was back in school--and at field hockey practice--in six weeks.
TOP
Engineering students sweep national design contest
Air-powered cars designed by first-year engineering students in Assistant Professor Steve York's Engineering Fundamentals classes placed first, second, and third in the 2003 National Air-Powered Car Design contest sponsored by the American Society of Engineering Education. "Nightrider," designed by John Carpenter, Jung Hoon Lee, Christopher Spicer, and Michael Weronski, finished first in the competition that scored vehicles on how well and how quickly they navigated a curved course with four sets of gates. "Schwermobile," built by Darren Branch, Brandon Cox, Chris Holt, and Dan Safronoff, placed second; and "Raging Red Air-Powered Corvette," built by Bradley Cline, Chris Hillerich, Paul Landers, and Nick Littier, placed third.
TOP

From l-to-r: "Nightrider," "Schwermobile," and "Raging Red Air-Powered Corvette"
Hilton Corporation to manage Tech's hotels
The Hilton Hotels Corporation, which has managed The Hotel Roanoke & Conference Center for nearly a decade, was chosen by the university to oversee the Donaldson Brown Hotel and Conference Center in preparation for its management of Tech's new hotel, The Inn at Virginia Tech, and the Skelton Conference Center, slated to open in May 2005. Both the hotel and the center will be part of the university's new $46 million alumni and conference center.
TOP
Alumni Distinguished Professors named
Professor of Spanish Jacqueline Bixler and Professor of Electrical and Computer Engineering Charles Bostain have been named Alumni Distinguished Professors by the university's board of visitors.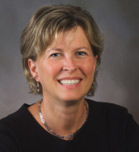 Bixler, a faculty member since 1980, has been the recipient of the university's Alumni Award for Teaching, the Diggs Teaching Scholar Award, and four Certificates of Teaching Excellence.
Bostain, a faculty member since 1969, was a leader in forging the university's wireless communications program and, in 1993, was the founding director of the Center for Wireless Telecommunications. A member of the Academy of Teaching Excellence and a recipient of the Wine Award for Teaching Excellence, Bostain holds the Clayton Ayre Professorship of Electrical and Computer Engineering.
The rank of Alumni Distinguished Professor is reserved for select faculty who have made outstanding, long-term contributions to the instructional programs of the university, thus influencing the lives of generations of alumni.
TOP
Tech recognized for disability-friendly practices
In October, Virginia Tech received the Disability-Friendly Business Award from the Virginia Department of Rehabilitative Services and the Virginia Business Leadership Network in recognition of its efforts to actively recruit persons with disabilities in its workforce and to make the campus accessible to employees and students with disabilities. With the award, Virginia Tech joins a list of more than 80 businesses statewide that have gone beyond legal compliance of the American with Disabilities Act.
TOP
Grant renewed to help prevent violence against women
The U.S. Department of Justice has awarded Virginia Tech's Women's Center and the university's Office of Judicial Affairs a $300,000 grant, renewing an earlier Violence Against Women Act (VAWA) grant to raise awareness on campus about sexual assault, relationship violence, stalking, and cyberstalking. The first VAWA grant for two years was received in 2001; the renewal will extend it to 2005. According to Maureen Lazar, victim services outreach coordinator for the Women's Center, the grant has already allowed the university to reach 1,700 students, faculty, and staff via theatre productions, and 30,000 professors, staff members, students, and families of students through the distribution of information.
TOP
---

Actor Robert Duvall visits campus
Movie and television star Robert Duvall, a self-professed Hokie fan, posed with his favorite mascot during the Nov. 1 Virginia Tech-Miami football game. Duvall, who met and became friends with Tech's Alumni Distinguished Professor of History James I. Robertson Jr. during filming of the movie Gods and Generals, was the guest of Robertson and Athletic Director Jim Weaver, and joined the two in rooting for the Hokies in their upset victory over the No. 2-ranked Hurricanes.
TOP

---
Virginia Tech announces program with AOL
As part of a new agreement between the Virginia Tech Licensing and Trademark Department and America Online, alumni and fans may now search the Internet and read e-mail from a new Tech-themed AOL home-page. Virginia Tech is the first university in the United States to be included in AOL's "Self Expressions" program, which allows AOL 8.0 and 9.0 users to customize different parts of their service with the university's logos and colors, including the "VT" logo and the HokieBird as buddy icons, wallpaper for Instant Messenger, and other desktop features. Previously, the AOL program only featured teams from the National Basketball Association, the National Football League, and Major League Baseball.
TOP
Torgersen Hall receives design awards
Torgersen Hall, designed by SFCS Inc., an architectural, engineering, planning, and interior design firm in Roanoke, Va., received both a Merit Award from the Washington, D.C., Chapter of the American Institute of Architects and a Bronze Citation in American School and University's Educational Interiors Showcase competition. More than one-third of SFCS's employees are Tech alumni, including two of the firm's principals, Greg Jones (architecture '78) and Rudy Jennings (architecture '70).
TOP
Tech and UTA to collaborate on computer program
Virginia Tech and the University of Texas at Austin (UTA) were awarded two three-year grants, totaling approximately $2 million for each school, from the National Science Foundation. Engineering faculty from Tech's computer science department will collaborate with UTA faculty to create a computer program that will provide rapid testing and deployment of future wireless networks. A former member of Tech's engineering faculty and now the William and Bettye Nowlin Professor of Engineering at UTA, Ted Rappaport is the co-investigator on both grants.
TOP
Digital archaeology library under construction
The NSF has awarded a one-year grant of $56,000, with another $330,000 expected over the next two years, to Professor of Computer Science Edward Fox and Assistant Professor of Accounting and Information Systems Weiguo "Patrick" Fan to develop--along with a research team from Case Western Reserve University--a digital library for archaeology. Fan says the proposed library, which will eventually be housed by Vanderbilt University, "will, for the first time, enable archaeologists, humanists, and social scientists to gather, preserve, and publicize historical and real-time data for research, education, and public information in a timely and universally accessible fashion."
TOP
Regional center for biodefense funded
As part of its strategic plan for biodefense research, the U.S. Department of Health and Human Services issued a five-year, $42 million grant to establish a Mid-Atlantic Regional Center of Excellence for Biodefense and Emerging Infectious Diseases. Researching such potential bioterrorism weapons as anthrax and smallpox, Tech's Virginia Bioinformatics Institute will operate as the genomics and bioinformatics core for the 15-university collaboration that includes Johns Hopkins University, the University of Pennsylvania, the University of Virginia, and Georgetown University. Tech is budgeted to receive $2.2 million of the total funding.
TOP
Hokies test new brain-injury monitoring system
During their Sept. 18 game against Texas A&M in Lane Stadium, members of Tech's football team became the first athletes in the world to test a new wireless brain-injury monitoring system called the Head Impact Telemetry System. Overseen by Associate Professor of Mechanical Engineering Stefan Duma, team physician and Edward Via Virginia College of Osteopathic Medicine faculty member Dr. Gunnar Brolinson, and Head Trainer Mike Goforth, the project outfits helmets with six accelerometers that measure impacts to the helmets in terms of gravity, or "G," forces. When worn, the helmet transmits real-time impact data to a sideline computer. The researchers, who underwrote the grant sponsoring their work, hope to identify the level at which impacts begin to result in injury.
TOP