BOOKS BY FACULTY, STAFF, AND ALUMNI
HISTORY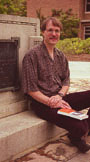 History professor Peter Wallenstein'sVirginia Tech, Land Grant University, 1872-1997 has already been called a "must-read for every member of the Hokie family" by Tech Alumni Distinguished Professor of History James Robertson Jr. The book, originally intended as the text for his course on Virginia Tech history, documents Tech's social and political history in the context of state and national developments in education. Wallenstein explains how key people and federal legislation -- from the Morrill Land-Grant College Act of 1862 to the Civil Rights Act of 1964 -- shaped Tech's destiny.
If you've ever wondered how Tech's history relates to that of other universities, where Hokie stone came from, or how Tech's buildings got their names -- or if you're simply proud to be a Hokie -- this book is for you.
The book is published by Pocahontas Press, Blacksburg, Va., and may be purchased by calling (800) 446-0467.
ART
Art professor Bailey Van Hook describes the idealized, but restricted, role of women in society and their depiction in art in her book, Angels of Art: Women and Art in American Society 1876-1914.
The book is published by Pennsylvania State University Press, University Park, PA 16802-1003.
FICTION
Kathleen Ann Goonan's (English '75) second novel, The Bones of Time,, interweaves stories of two 21st-century Hawaiians scheming against Interspace, a powerful commercial intelligence agency. Lynn, a genetic engineer, flees across continents with Akamu, a boy she believes to be a clone of King Kamehameha. Cen, a mathematician, discovers an unpredictable means of time travel, by which he meets Princess Kaiulani, the great Hawaiian king's last descendent. The mysterious power of the ancient king's bones permeates the novel.
The book is published by Tom Doherty Associates, Inc., 175 Fifth Ave., New York, NY 10010, (800) 288-2131 or www.tor.com.
LITERATURE
Ophelia's Legs and Other Poems, edited by Anne Cheney of Virginia Tech's English department, memorializes the life and work of Theresa Gillespie, a Virginia Tech student who died in 1996. Gillespie's 39 poems range from the free-spirited "Motorcycle" to the melancholy "Elysian Fields," written to those she had lost in her life. The collection also contains poems written about Gillespie by Cheney, other faculty members, and fellow students. The book is published by Pocahontas Press, Blacksburg, VA 24063, (800) 446-0467.
PARENTING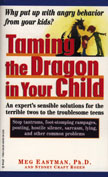 Meg Eastman (psychology '74) teamed with Sydney Craft Rozen to write Taming the Dragon in Your Child, now available in paperback. The instructional book targets parents, school authorities, caseworkers, and mental health professionals who want to deal more effectively with angry children. Filled with scenarios and practical solutions, the book provides a framework for understanding family anger, identifies parenting styles, debunks punishment myths, discusses the special child, and helps parents decide when and where to seek professional help.
The book is published by John Wiley & Sons, Inc., 605 Third Ave., New York, NY 10158-0012, (800) 225-5945.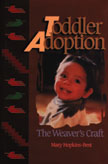 Mary Hopkins-Best (Ed.D. '82) has written Toddler Adoption: The Weaver's Craft to help parents who are adopting a child between the ages of one and three. Hopkins-Best uses her expertise in child development and her personal experience as an adoptive parent of a 17-month-old South American child to offer this practical guide, which fills a gap in the literature of its kind. The book addresses toddler development, management, and sense of belonging and attachment.
The book is published by Perspectives Press, P.O. Box 90318, Indianapolis, IN 46290-0318, (317) 872-3055 or www. perspectivespress.com.
WOMEN'S ISSUES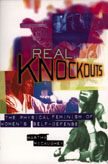 Real Knockouts: The Physical Feminism of Women's Self Defense is a celebratory examination of women's self-defense by Martha McCaughey, assistant professor of women's studies. Defying ambivalence toward female aggression -- including taboos against women carrying guns or participating in combative sports -- McCaughey identifies the birth of a new feminism in the empowering culture of women's self-defense. This work challenges women to redefine their notions of female physicality and bodily power.
The book is published by New York University Press, 70 Washington Square North, New York NY 10012-1091, (212) 998-2575 or www.nyupress.nyu.edu.
Home | News | Features | Research | Philanthropy | President's Message | Athletics | Alumni | Classnotes | Editor's Page |