What a guy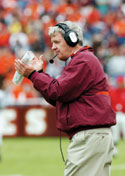 Recently, I was playing golf at The Old Waverly Resort and Country Club in Mississippi with some friends. While we were eating lunch at the club, a guy came up to our table and asked if we were the party with the Virginia Tech driver sock. I said that it was mine and asked, "Why?" thinking maybe someone had hit my golf cart.
The young man then said, "Come outside, Frank Beamer wants to meet you." I was honored and went out and met Coach Beamer. What a nice surprise! Virginia Tech should be honored to have such an outgoing, outstanding, fine gentleman for a head football coach.
Tom O'Hanlan '78
Liberty, S.C.
Boo to poor behavior
I read the "Hokies fans chime in" letters to the editor in the Spring 2005 issue of the magazine and was disappointed in one of the responses. In my opinion, booing is not acceptable at sporting events. Maybe the author has not aged enough, but I hope that he will grow into the belief that booing does not show good sportsmanship.
Bill Polloh '50
Winston-Salem, N.C.
I really appreciated the letters to the editor from Hokie fans in the Spring issue. I was at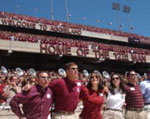 the Texas A&M game in College Station and have since remarked numerous times about the generosity of spirit we encountered there. I was sitting with a family of Aggies that I've known for 27 years, as well as a Hokie friend who lives in Dallas. We went to the Aggie family's daughter's apartment, where the folks in the apartment complex came out to congratulate us on our win and to say how well we'd played! There was no ugliness at all. I wish I could say the same about Hokie fans at Lane Stadium. Our Texas friends were supposed to come for the A&M game in Blacksburg but couldn't, and frankly, I was relieved not to have them witness our poor sportsmanship. I'm sending them the letters to show them how much it meant to Hokies to be treated so graciously.
Deb Reed '74
Glen Allen, Va.
Uneasy rider
In the Summer 2005 issue, G. Rodney Thompson discusses the lack of refineries and the need for more and better public transportation ["Hot topic: Skyrocketing prices at the pump"].
While blaming the lack of refineries on firms not investing in the immediate past and on the higher profits coming from the gasoline shortage, Thompson neglects to mention that for the past 30 years, it has been nearly impossible to get an approval to build a new refinery. The approval process and the resistance by the NIMBYs have precluded any new construction. Twenty years ago, New England was complaining about the lack of heating oil but would not consider the construction of a refinery in the area to provide it.
Public transportation sounds good, but there is a cost problem. The Washington, D.C.- area Metro system is a case in point. The system is a combination of surface and underground light rail, and it cost approximately $40 million per mile. How much of that can we afford? The subway systems in the New York and Philadelphia areas were built before the need for environmental studies and political resistance, and neither of those systems nor the interstate highway system could be built today in the current regulatory climate. Europe has a good system of public transportation, and it has the population density to support it. Germany, for example, is about 30 percent larger than New York and Pennsylvania combined, but its population is about 2.7 times more.
In truth, there are no easy answers, and assigning blame will not solve the problems.
Brad Peaseley '52
Richmond, Va.
Rodney Thompson responds:
I did not set out to "discuss the lack of refineries" but rather that the current world problem could not be solved by simply pumping more oil. I did offer more and better public transportation as a possible long-term solution. We are indeed paying the world price for gasoline, just paying less in taxes as reflected in our lower retail prices. This is a political decision accountable only to the voters of the country. My major thrust was that we must have a long-term plan for energy, and I do not, at this juncture, see one. Mr. Peaseley is correct: there are no easy answers. However, the need for a long-term energy strategy is important to the future of the United States if we are to remain competitive in this new century.
---
WHAT DO YOU KNOW?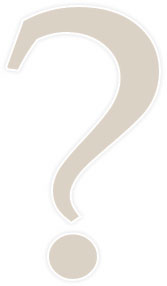 Do you have a question about Virginia Tech? Simply write to Virginia Tech Magazine, 105 Media Building, Blacksburg, VA 24061, or send an e-mail to vtmag@vt.edu.
Question: So, is Hokie Stone really different from other kinds of rock?
Answer: Hokie Stone, which adorns the majority of buildings on the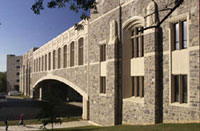 Blacksburg campus, is indeed distinctive. Unique to the Appalachian region of southern Virginia, Tennessee, and Alabama, the Chepultepec and Kingsport Formation dolomite mined as Hokie Stone is a variety of limestone that can be found in muted shades of pink, red, gray, brown, and black. Virginia Tech may be the only university in the nation to operate its own federally certified stone quarries, which it mines for the express purpose of incorporating Hokie Stone in all new buildings on the central campus, a mandate of the Virginia Tech Board of Visitors since the 1990s. The 40-acre main Hokie Stone quarry, located a couple of miles from the central campus, has been in operation since 1958. For more information on Hokie Stone, go to http://www.unirel.vt.edu/pubs/HokieStone.pdf.
---
Correction: The article "Professorships provide uncommon opportunities for exploration" in the Summer 2005 issue mistakenly notes that Edward Weisband, the Edward S. Diggs Endowed Chair in the Social Sciences, does not teach graduate classes. Weisband does in fact teach graduate courses, including Introduction to International Politics, and provides guidance on a number of theses and dissertations each year. In addition, Weisband inaugurated the Diggs chair in 1990 and subsequently defined the specifications for the Diggs Teaching Scholar Award and Roundtable. We regret the error.
---