OFF THE SHELF
Book Notes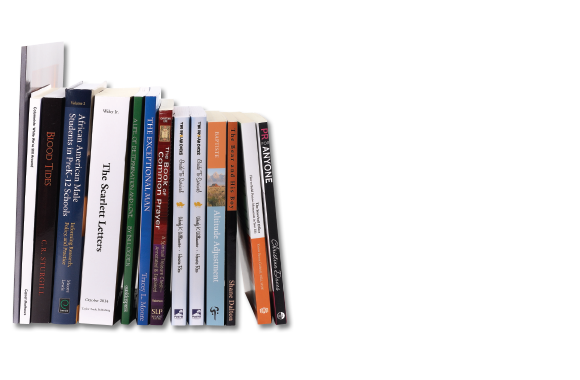 NONFICTION
Mary Beth Baptiste (M.S. wildlife management '77), "Altitude Adjustment: A Quest for Love, Home, and Meaning in the Tetons," memoir, TwoDot/Globe Pequot Press.
Kristin Barton Cuthriell (education '91), "The Snowball Effect: How to Build Positive Momentum in Your Life," self-help, AuthorHouse.
Christina (Moldenhauer) Daves (political science '89), "PR for Anyone: 100+ Affordable Ways to Easily Create Buzz for Your Business," marketing, Morgan James.
Dayna (Rinne) Frei (liberal arts and sciences '91) and Stacey Smith-Bradfield, "Type I Diabetes and Babysitting: A Parent's Toolkit," parenting, Science Horse Publications.
Newton Lee (computer science '83, M.S. '85), "Digital Da Vinci: Computers in Music," music, computing, Springer.
Garret Mathews (marketing management '91), editor, "Columnists: While We're Still Around," journalism, self-published.
Mike Michalowicz (finance '93), "Profit First: A Simple System to Transform Any Business from a Cash-Eating Monster to a Money-Making Machine," business, Obsidian Press.
Jim Mize (forestry '75, M.S. agricultural economics '77), "A Creek Trickles Through It," fishing humor, self-published.
James L. Moore III (M.A.Ed. counselor education '97, Ph.D. '00) and Chance Lewis, "African American Male Students in PreK-12 Schools: Informing Research, Policy, and Practice," textbook, Emerald Group Publishing.
Tracey Moore (industrial engineering '86), "The Exceptional Man: Love Poems and Inspirational Writings Celebrating Godly Men and Great Relationships," religion, relationships, self-published.
William "Bill" Ogden (electrical engineering '59, M.S. business administration '62), "A Life of Determination and Love: Biography of Sam Ogden," biography, Outskirts Press.
Peter Ozolins (Ph.D. environmental design and planning '10), "Sustainability and Scarcity: A Handbook for Green Design and Construction in Developing Countries," construction, environment, Routledge, Taylor & Francis Group.
Charles "C.K." Robertson (communication '85), "The Book of Common Prayer: A Spiritual Treasure Chest—Annotated and Explained," religion, Skylight Paths Publishing.
Uwe Tauber, professor, physics department, "Critical Dynamics: A Field Theory Approach to Equilibrium and Non-Equilibrium Scaling Behavior," textbook, physics, Cambridge University Press.
John Wiley Jr. (communication '80), editor, "The Scarlett Letters: The Making of the Film 'Gone with the Wind,'" cinema, Taylor Trade Publishing.
Wendy Williamson (hotel, restaurant, and institutional management '93) and Honora Rose, "Two Bipolar Chicks: Tips for Living with Bipolar Disorder," psychology, self-help, Post Hill Press.
FICTION
Katherine Cordani (communication '99), writing as Kathryn Ascher, "What It Takes," romance novel, BQB Publishing.
Shane Dalton (English '04), "The Bear and His Boy," novel, self-published.
Thomas Fugate (communication '78), "Spy Dreams," novel, self-published.
Emilie McGee (child and family development '78), "No River Too Wide," novel, Mira Books.
Cliff Sturgill (management '92), "Blood Tides," novel, self-published.
Bill Yancey (general science '72), "Reluctant Intern," novel, self-published.
CHILDREN'S
K.A. Steed (biological sciences '00, M.S. '03), "We Can't Do It," children's, Tate Publishing.
---
Featured author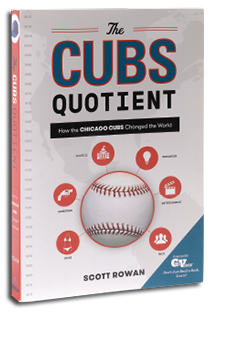 Scott Rowan (English '91) has worked in sports publishing since 1995 as a newspaper journalist and book executive, collaborating on more than 1,000 sports books. After years as a volunteer educator at the local aquarium teaching marine biology to the public, Scott started a series of projects using sports as a fun way to teach global history to sports fans of all ages. "The Cubs Quotient: How the Chicago Cubs Changed the World," published by GeoVerse, is the first book in the series. An avid Hokie, Scott never misses pizza, dessert, or a Virginia Tech football game. Below is an excerpt from the book, reprinted with the author's permission.
It is fitting that the City of Big Shoulders once embraced a fire hydrant of a man as hero. ... Everything about Lewis "Hack" Wilson was too short—including his height, his career, and even his life. Everything, that is, except his legacy. Wilson's 191 RBI in 1930 is still the MLB record, and it appears to have little chance of being topped. ...
In the middle of his historic 191-RBI season, it was Wilson himself who believed he needed protection. To whom does one of the stockiest players in baseball history turn for help when he needs it? The only guy in Chicago who could pull more weight than Wilson: Al Capone. ...
Violent was the world that Wilson saw around him during the 1930 season. The rise in violence hit too close to home that summer when a local gang member, Jack Costa, was shot dead in the apartment building where Wilson's family lived. An apparent retaliation for a previous act of violence, Costa's murder proved that being friends with Capone was a dangerous business. Wilson began to fear for the safety of his family (wife, Virginia, and son, Bobby).
"Murders and kidnapping were commonplace among gangsters and bootleggers, and even their acquaintances," biographer Clifton Blue Parker explained in his book "Fouled Away: The Baseball Tragedy of Hack Wilson." "In fact, Hack Wilson's prominent visibility as the biggest sports star in the city made him a possible target of internecine intrigue. As Hack was on friendly terms with Al Capone, and was making good money himself, concern existed that Bobby might be a target for Capone's enemies—perhaps a kidnapping possibility. And so, a mysterious and silent figure named "T Bone" was assigned to walk Virginia and Bobby to Wrigley Field and sit with them during the games." No harm ever came to Virginia, Bobby, or Hack.
Wilson was soon traded, his final appearance as a Cub coming on August 30, 1931. Six weeks later, on October 18, Capone was found guilty of tax evasion and given an 11-year sentence that he served first in Atlanta and then at Alcatraz.
Capone's unpublicized protection of Wilson was just one of the many ways the underworld figure helped the Chicago Cubs. In hindsight, the fear that Commissioner Kenesaw Mountain Landis had of mobsters becoming involved in Major League Baseball was clearly justified, especially considering that Capone had plans to alter his occupational choice from illicit to athletic.
Capone planned to buy the Chicago Cubs, making team owner William Wrigley the original "offer he couldn't refuse," later altered slightly (to a movie producer, not baseball team owner) and made popular in the 1972 film, "The Godfather."