PROFESSOR Q-AND-As
Andrew McCoy
Building Bellwether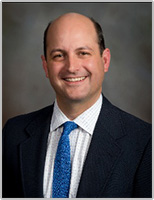 Associate Professor Andrew Patton McCoy (M.S. construction science and management '07, Ph.D. environmental design and planning '08) is the Preston and Catharine White Fellow and assistant director of the Myers-Lawson School of Construction, and the director of the Virginia Center for Housing Research at Virginia Tech. Students awarded him the 2011, 2012, and 2013 Exemplary Faculty Award for the Department of Building Construction, and he was named to the Engineering News-Record's 2014 "Top 20 Under 40" list in the mid-Atlantic region.
You look at buildings differently than most, don't you?
My undergraduate degree was in architecture, and I realized that what I loved was the story behind how the building went up. The first person I worked for in the construction field, who's still a mentor, said to me, "I think that you can see buildings three-dimensionally in your head, whereas other people might not be able to. I can give you a set of plans, and you can already see how it's going to be built before it actually happens."
What's with the bell in your picture?
The bell belonged to my great-great-grandfather, John Crawford Hicks, who was a college professor in Tennessee in the late 1800s. He used the bell as a way of engaging students. To me, the bell is symbolic of trying to learn every day. I started as an architect and then did industrial and commercial construction work. I decided that I knew how to manage projects and I knew how to draw them, but I wasn't so clear on actually putting them together. So I quit. I became a laborer on a residential construction crew and worked my way up, eventually buying out the owner and running the company for four and a half years. I bring those experiences to the classroom, helping students understand that every day is about stretching and growing.
You were a part of the team that built Lumenhaus, the solar house that earned worldwide acclaim. What should we know about the future of "smart" homes?
It's incredible how smart technologies are moving forward. Smart-grid technologies and high-efficiency windows are more common. Certifications such as LEED are becoming standard. A new buzzword is "building physics," which means looking at how a structure's skin works, how moisture moves across materials, how the building breathes. The measurement of what our structures do has become so elevated, but I don't think people realize it. Builders are adapting and not building the way they did five years ago.
What's new at the Virginia Center for Housing Research?
Founded by the commonwealth, the center has a central mission to tackle affordability in housing. We also help Virginia localities on the studies they need. We study energy-efficient products, building technologies, and how the industry adopts new and innovative approaches. Increasingly, we are working with large data sets that help us identify a market's characteristics and how a new technology spreads through a market.
You call a product's movement through the market the "diffusion of innovation."
The residential construction industry is quite fragmented, from raw materials manufacturers to homebuyers, from one person working out of a truck to large companies building tens of thousands of homes per year. We've built a database with everything from the number of framing subcontractors in a location to the area's demographics to the presence of policies that incentivize building with certain technologies. The data allow us to identify market characteristics affecting products at a local level so we can help policymakers, manufacturers, and others.
What have you learned recently about your field?
The virtual design and construction process is incredibly advanced. Contractors can completely build the building in a virtual space and then work virtually with subcontractors for every element, and they model it exactly as it's going to be built. It's making us better managers. We have more knowledge. The construction industry has not been like, say, the biomedical industry, where research drives the industry—but research is beginning to drive ours, and companies understand why they should have a research and development arm. I tell the companies that come to us every year that one of our graduates can walk in and start a modeling or R&D office. Students who graduate today are going to see a rate of change that is pretty intense.
Virginia Tech Magazine, summer 2012
---
Wing Ng
Discovery Engine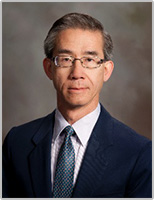 Now in his 31st year at Tech, Wing Ng, the Christopher C. Kraft Endowed Professor in Engineering, received the 2014 William E. Wine Award, which "completely overwhelmed" him, he said. "It's a career achievement. It made me feel that all the effort and extra time that goes into preparing the lectures and making the classes interesting is paying dividends because the students and the university really appreciate that extra effort." Ng, who specializes in gas turbine engines, practices the mantra "work hard, play hard" with hobbies like fishing, golfing, rock climbing, and scuba diving.
Why did you decide to settle down in Blacksburg?
I was born and raised in Hong Kong—so was my wife—and then we went to school in Boston, so coming to Blacksburg was a culture shock. But what made us stay were the people and the environment. You cannot find a better place to raise a family than Blacksburg. … Tech has been such a great place to work; the environment allows me to do first-rate research. We are competing with the top universities in the country. Our students are very highly sought.
You teach classes in thermofluid science. Describe the last time you learned something new in the field.
In research, every project is different. Graduate students work on research that has never been done before. Period. By that I mean not by anyone in the world. That is why companies want to fund us, to discover new knowledge. … Teaching can also be a learning experience. Students ask questions sometimes that, despite the fact that I've taught for 30 years, I think, "How come no one has asked that question before?"
Your business, Techsburg, offers engineering services and precision manufacturing capabilities to NASA, the aerospace and gas turbine industries, and more. How does Techsburg aid your teaching?
Each semester, I spend one lecture specifically talking about career advising and what is expected of students, both in industry and graduate school. By running the company, I have a firsthand knowledge of what industry expects and how to perform in the industrial environment, which is different than a university's research environment. Students always appreciate that particular lecture.
Many of the 100-plus master's and doctoral students you've advised have earned substantial recognition. How does this affect you?
This makes me very proud. We are fortunate to have some very good students. I received my degree from the Massachusetts Institute of Technology, and I've seen some of the very best engineers, but our students here are top-notch. They are good engineers to begin with. I'm just providing some mentorship to make sure that when they finish here, they know how to solve problems—which is what engineers do—and know how to communicate and interact with people on a team. Those are things I emphasize when mentoring graduate students. As a result, they have gone on to industry and government labs and done well. [Their recognition is] a good testimony of the training they received at Virginia Tech.
Tell us about your Navy-funded project to reduce jet engine noise.
Assistant Professor Todd Lowe and I have developed new measurement techniques and instrumentation—to take measurements that no one in the world has done before—that allow us to understand how noise is generated in huge jet engines. The project is a testimony to teamwork, how colleagues with different expertise have allowed our turbine engine studies to become well recognized. From the measurements we've taken in the wind tunnel in Randolph Hall's basement, we can do modeling, and we can help other researchers understand the physics. We are optimistic that this new data can help make jet engines quieter not only on aircraft carrier decks, but also in commercial planes.
Madeleine Gordon, a senior majoring in English and communication, was a Virginia Tech Magazine intern.