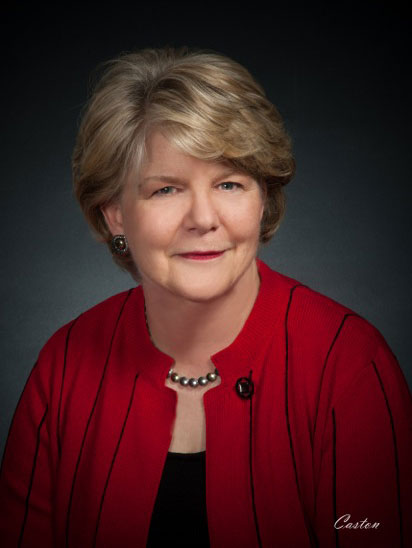 Nancy Lankford Hargroves '71, '73, Manakin-Sabot, Virginia, is first vice president of National Garden Clubs Inc.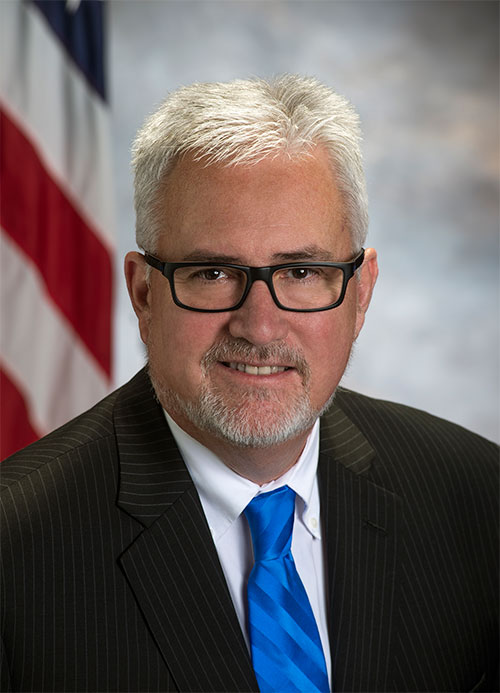 David E. Bowles '78, '80, '90, Suffolk, Virginia, is director of NASA's Langley Research Center. Photo by NASA Langley Research Center.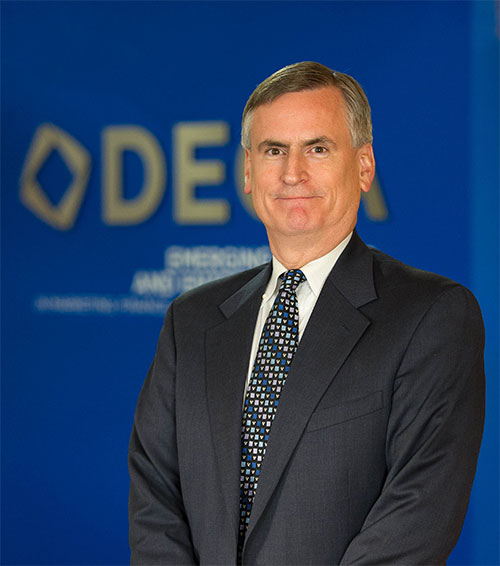 Paul A. Wardinski '85, Burke, Virginia, is executive director of DECA Inc. Photo by Frank Peterson.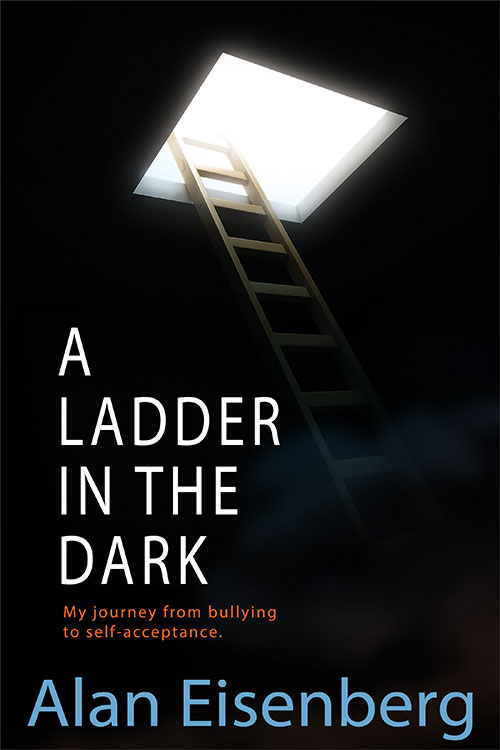 Alan L. Eisenberg '90, Burke, Virginia, authored a memoir, "A Ladder in the Dark: My Journey from Bullying to Self-Acceptance."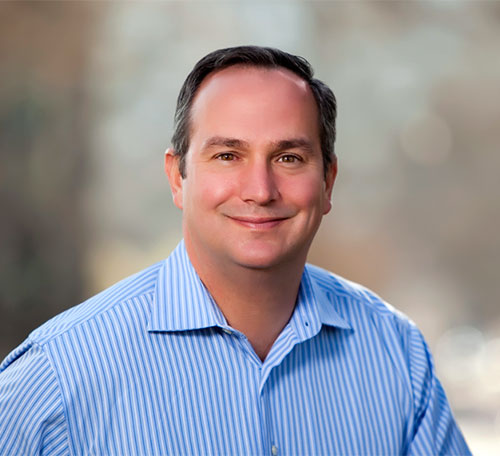 Matthew M. Malanga '90, Charlotte, North Carolina, is chief marketing officer for B2R Finance in North Carolina.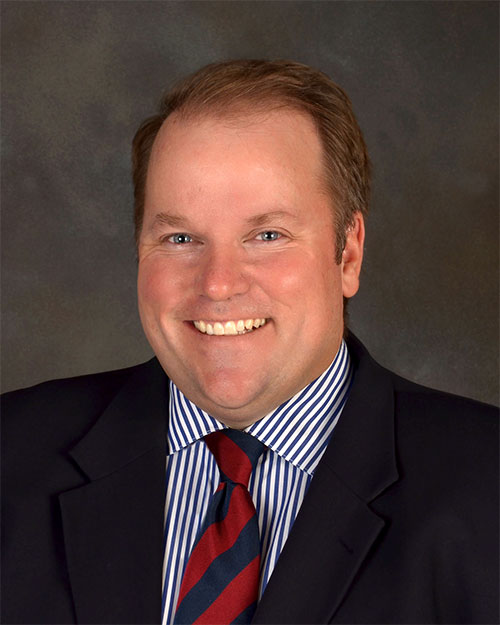 Michael P. Maxwell '90, Hartland, Wisconsin, was elected to a six-year term as a circuit court judge for the Waukesha County Circuit Court, Branch 8.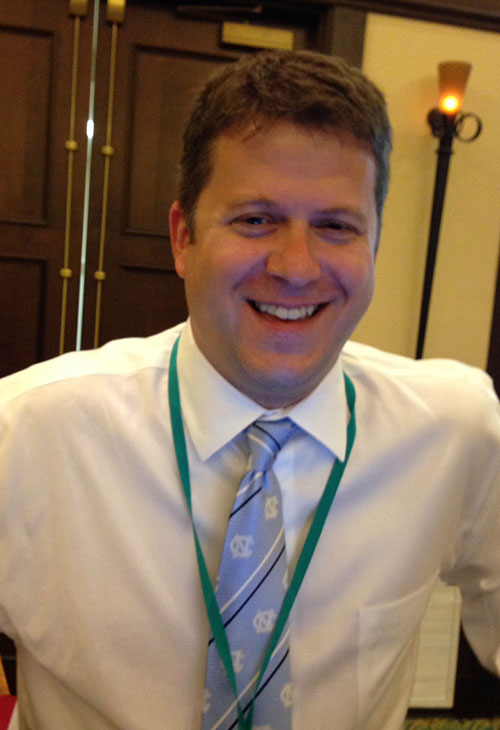 Richard M. Wardrop III '94, Chapel Hill, North Carolina, was elected to a three-year term on the American College of Physicians' Council of Early Career Physicians and the American Academy of Pediatrics' Executive Committee.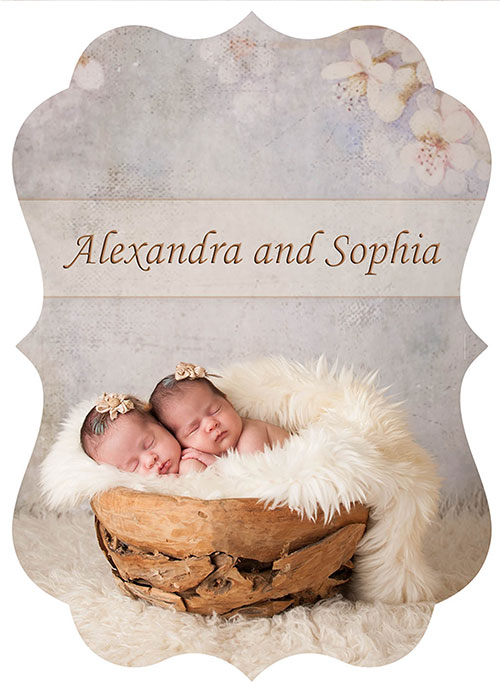 Kelly Remzi Guillory '95, Cypress, Texas, twin daughters, Alexandra Sabine and Sophia Marie, 6/13/14. Photo by Karen Butts of Natural Images.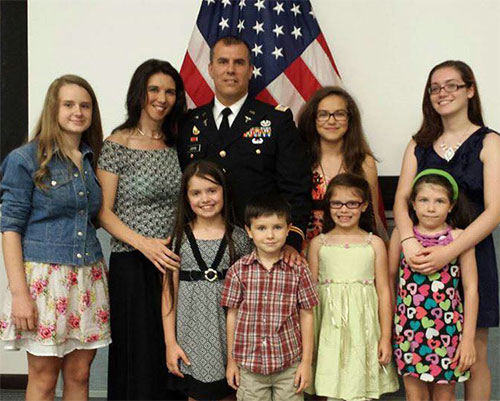 Anthony L. "Tony" John II '95, Brookeville, Md., received a master's degree in public health from the Uniformed Services University of the Health Sciences.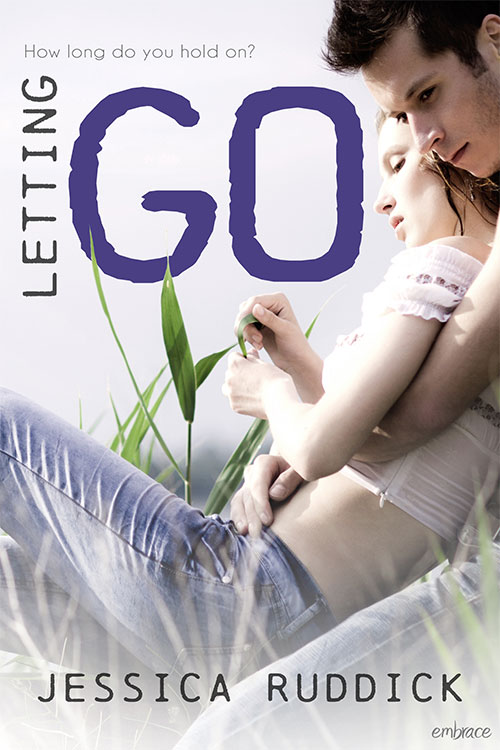 Jessica S. Ruddick '02, '04, Chesapeake, Virginia, authored a romance novel, "Letting Go," inspired by her time as a Tech student. Photo courtesy of Entangled Publishing.
Bettina C. Agnor Soost '02, Chesapeake, Virginia, a son, Levi Deacon, 4/23/15. Photo by Lori Woodhouse.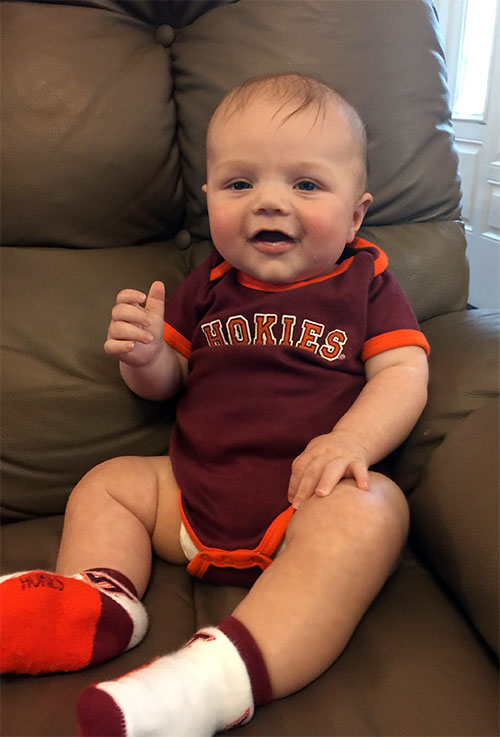 William T. Boswell '03, Blacksburg, Virginia, a son, William Ross, 1/30/15.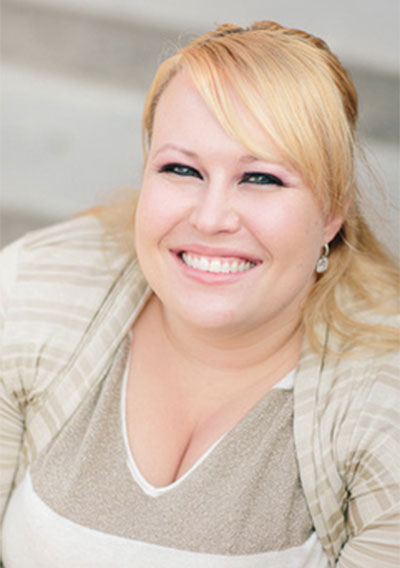 Gabrielle "Bri" A. Laskey '03, Blacksburg, Virginia, wrote a musical, "My Mania," that was performed by the J.R. Tucker High School Shoestring Players at the Edinburgh Fringe Festival. Photo by Natalie Gibbs Photography.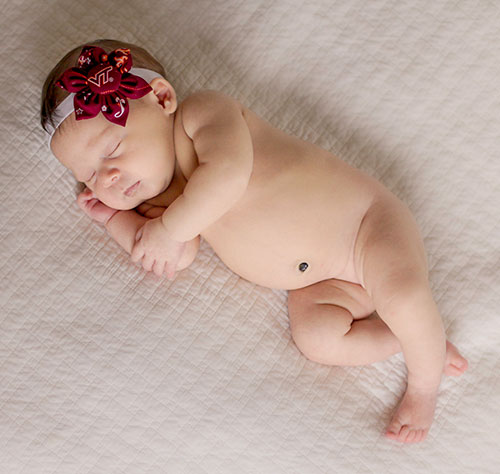 Jennifer Kerr Di Sessa '03 and Peter R. Di Sessa '04, Lebanon, Tennessee, a daughter, Ashlyn Abigayle Emilia, 11/7/14. Photo by Christie George Photography.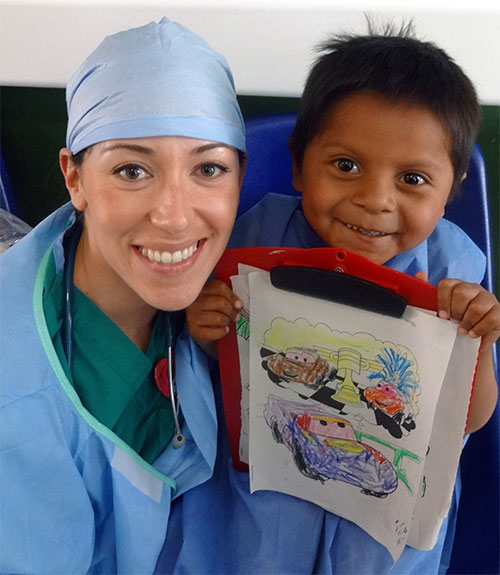 Taren Gregory Everett '04, San Diego, California, is a registered nurse working with the Mercy Outreach Surgical Team, a volunteer organization that performs free plastic, general, and ophthalmology surgeries. She is pictured with Diego in Tula, Hidalgo, Mexico.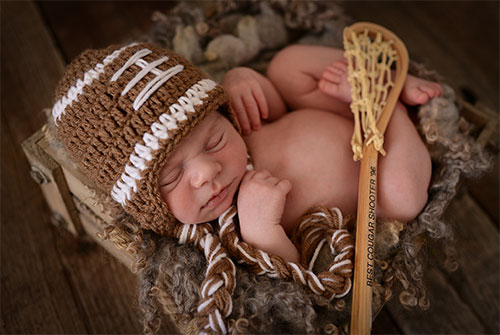 Crystal Morgan Fraser '04 and Brian D. Fraser '08, Oakton, Virginia, a son, Cameron David, 2/23/15. Photo by Jessica Tapscott Photography.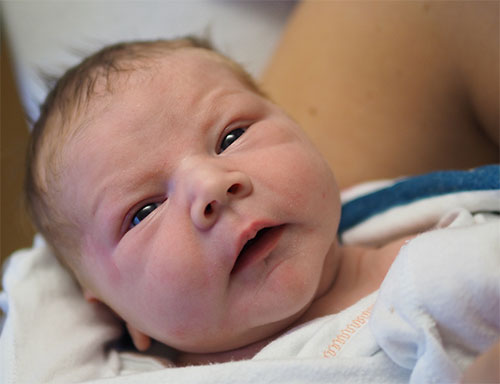 Casey M. Liss '04, Glen Allen, Virginia, a son, Declan James, 10/29/14.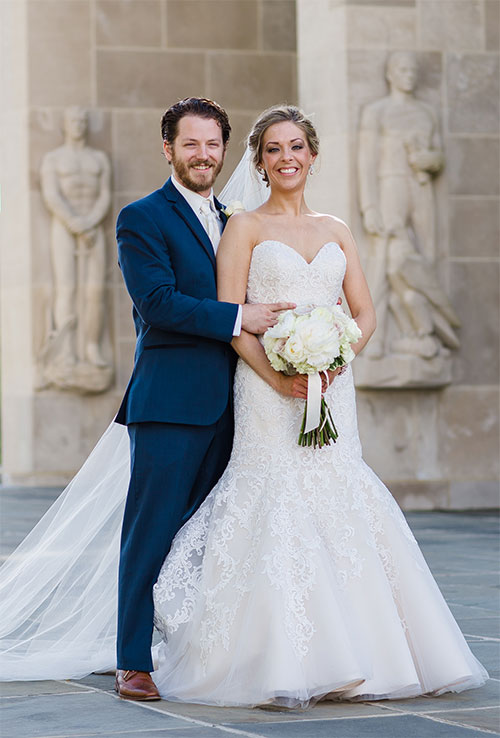 Amber Parker Rankin '04 and Kevin P. Rankin '07, Reston, Virginia, 5/9/15. Photo by Taylor and Ben Photography.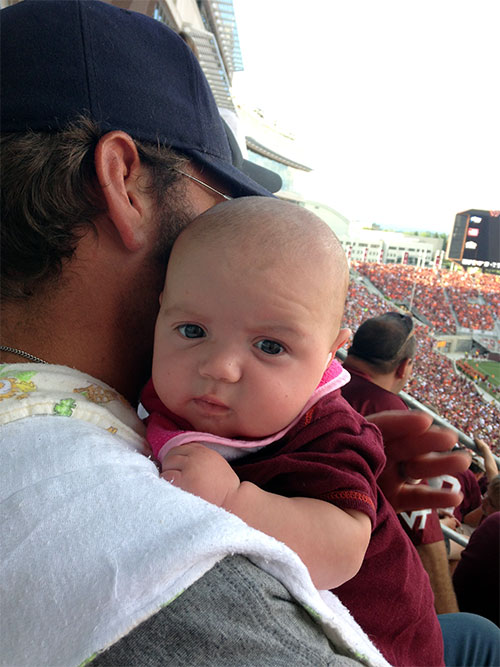 "Although Elly (a fourth-generation Hokie fan) slept soundly through the first half, she enjoyed watching her cousin, offensive lineman Caleb Farris (apparel, housing, and resource management '14), play during the second half." —Valerie Rogers
Valerie Rogers '04
and
Kevin Rogers '05
, Lynchburg, Virginia, a daughter, Eleanor Meriwether, 5/9/14.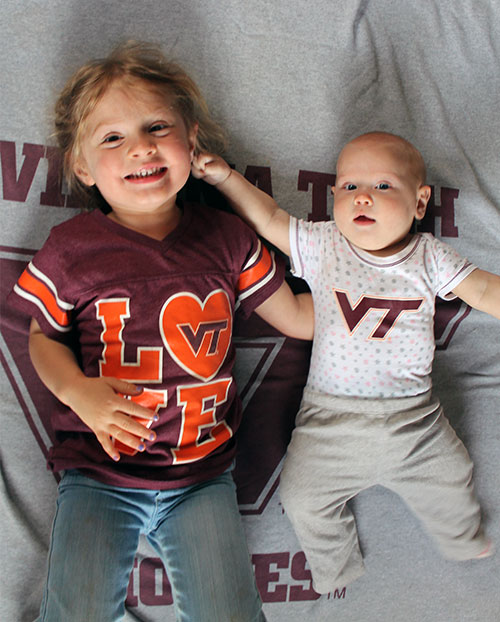 Melisa Lasken Shifflett '04, '05 and Miles P. Shifflett '04, Lynchburg, Virginia, a daughter, Amelia Jane, 11/15/14; pictured with her sister, Matilda.
"Because she was born in autumn, and we fell in love at Tech and got married in autumn, there was no better name—Autumn—for our little girl." —Monique Blake
Monique D. Blake '05
and
George G. Blake III '08
, Bowie, Maryland, a daughter, Autumn Rose, 11/4/14. Photo by Anne Elaine Images.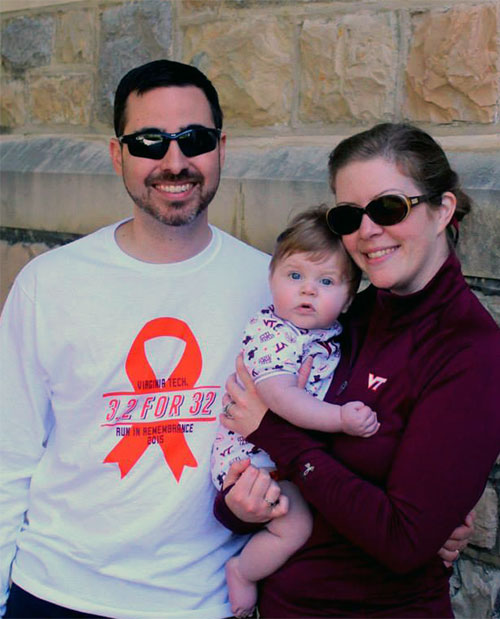 Jennifer A. DiCristina Cacciola '05 and Stephen J. Cacciola '05, '07, Blacksburg, Virginia, a son, Austin, 10/1/14.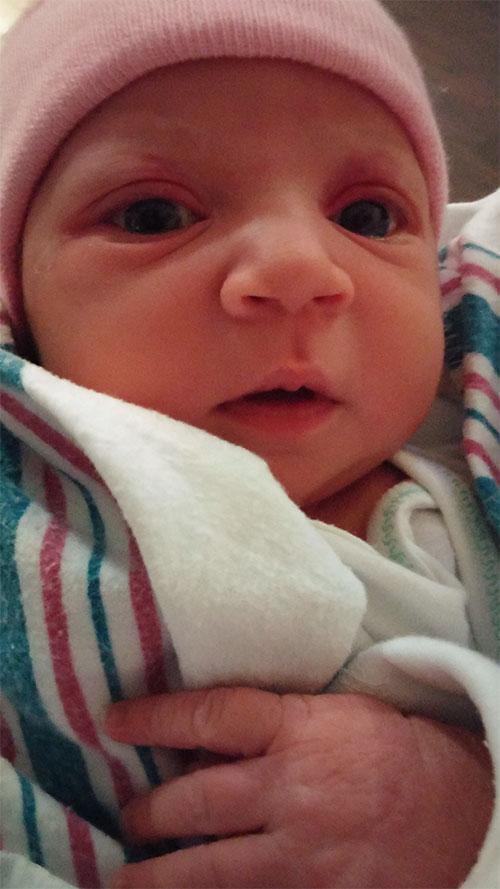 Angela Marshall Honaker '05 and William L.H. Honaker '07, Roanoke, Virginia, a daughter, Shae Estelle, 12/31/14.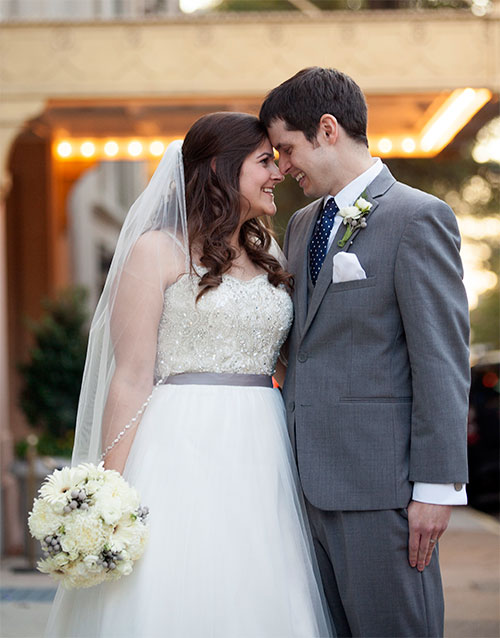 Jonathan M. Cruise '06 and Amanda C. Blackmer, Richmond, Virginia, 10/25/14. Photo by Courtney Taylor Bowles Photography.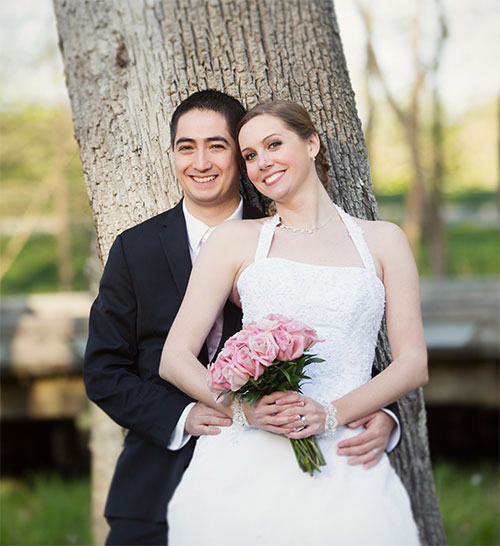 Randy L. Spicer '06, '07 and Pamela C. Hider '07, Potomac Falls, Virginia, 4/24/15. Photo by DuHon Photography LLC.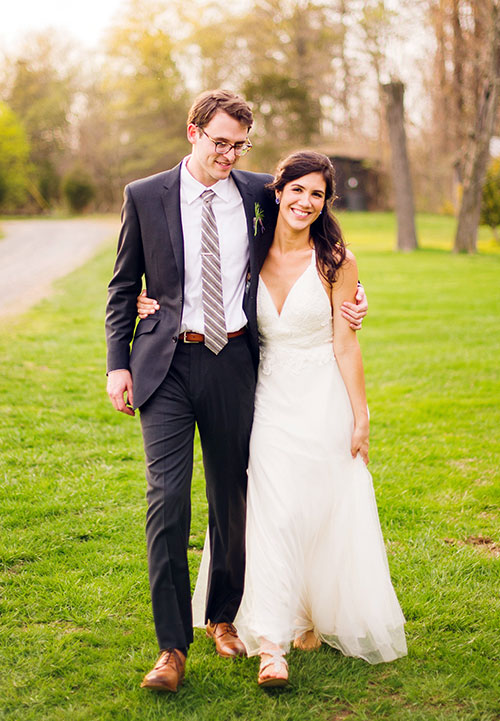 Stephen H. Donaldson Jr. '08 and Whitney Martinez Donaldson '08, Santa Barbara, California, 4/18/15. Photo by Rebekah J. Murray.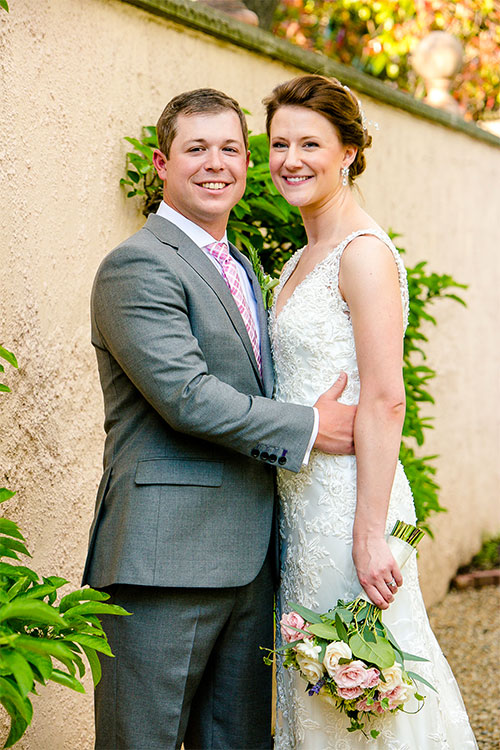 Heather DeMay Reaske '08 and Trevor G. Reaske '08, Reston, Virginia, 5/2/15. Photo by Marirosa.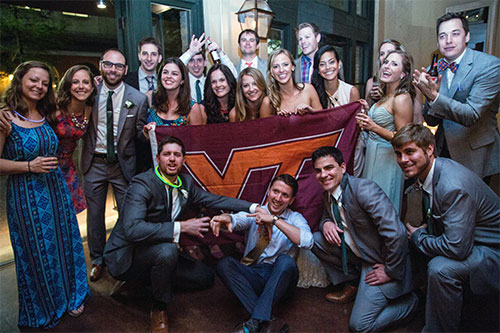 Eric P. Westphal '08 and Lauren Posey Westphal '08, Washington, D.C., 5/9/15. Photo by Felix Studios.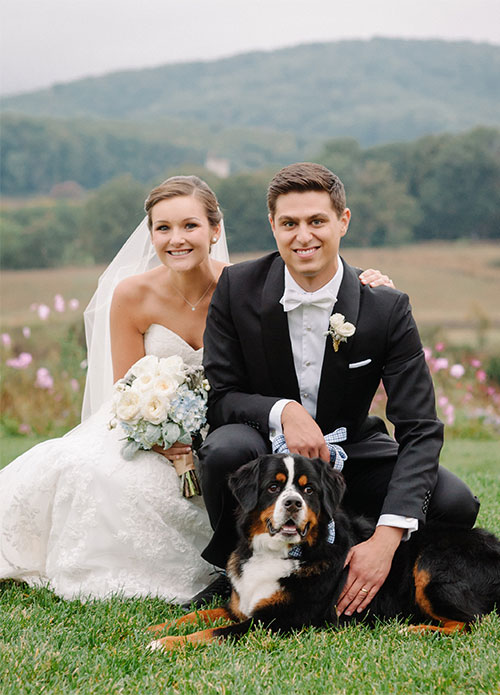 "Tucker, our Bernese Mountain Dog, wore a bow tie and leash that matched the bridal party—and he already wears a natural tuxedo. Paired with our two nephews, the trio made the cutest ring bearers." —Amanda Davis
Amanda Davis '09
and
Jeremy Davis '09
, New York, New York, 10/10/14. Photo by Sera Petras.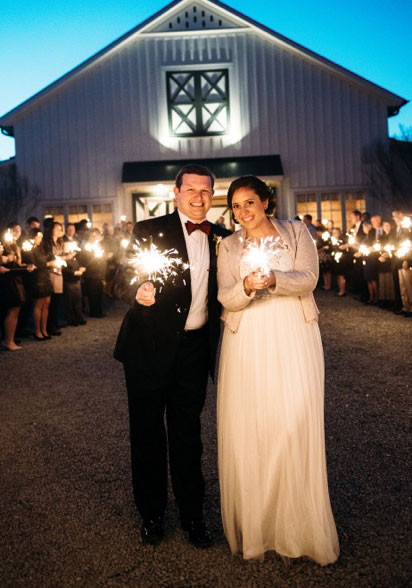 Kendall L. Bailey '10, '12 and Kathleen S. Jones '12, Roanoke, Virginia, 11/22/14. Photo by Ron Dressel Photography.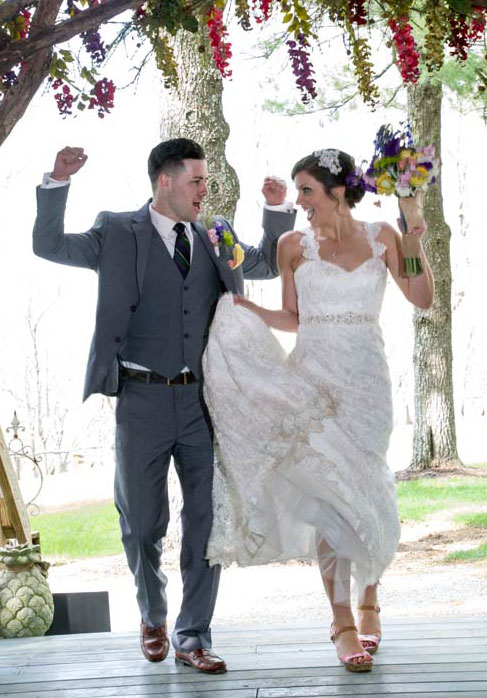 Kelly Otey Brown '10 and Timothy Brown '10, Roanoke, Virginia, 5/2/15. Photo by Always and Forever Photography.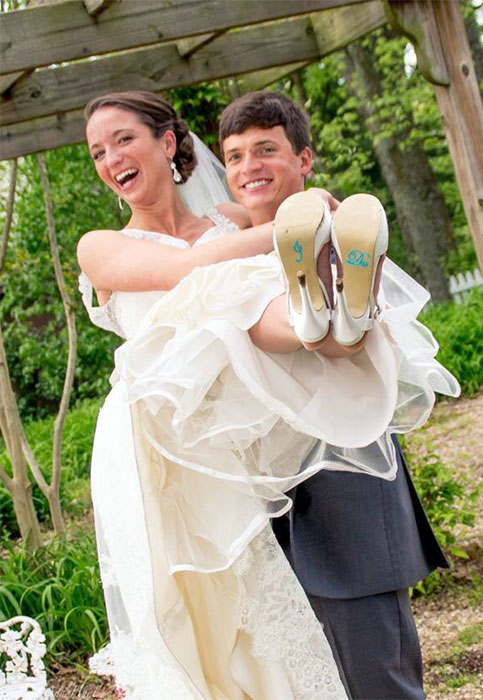 Mary-Catherine Hutchens Steigerwald '10 and Craig Steigerwald, Lynchburg, Va., 5/2/15. Photo by LuAnn Hunt.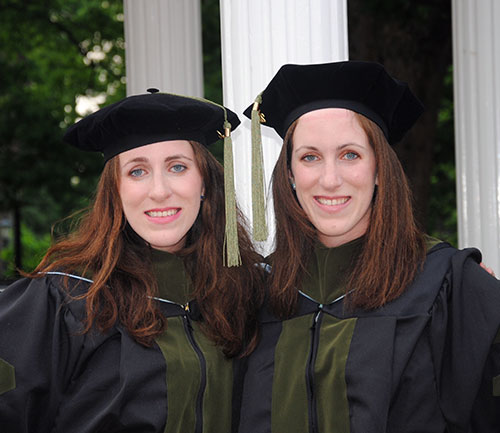 Julia L. Carrington '11, South Boston, Virginia, and Anne C. Carrington '11, Roanoke, Virginia, each earned a doctor of pharmacy degree, with highest honors and distinction, from the University of North Carolina's Eshelman School of Pharmacy. Photo by Kimberly Rich.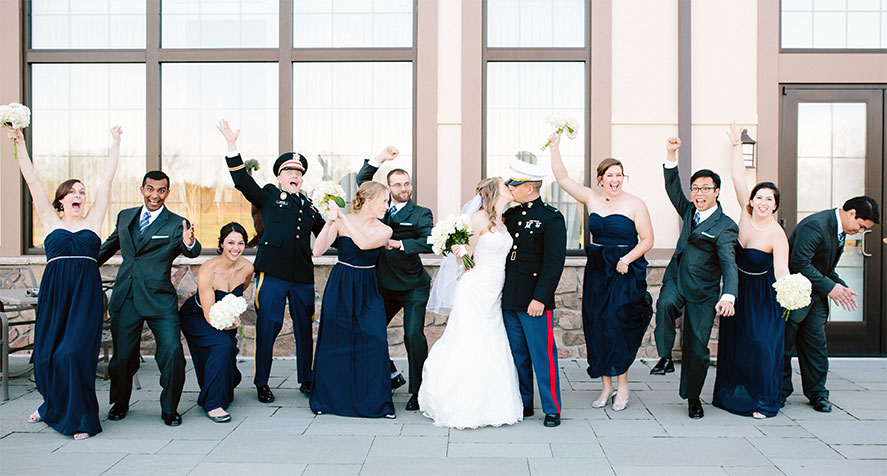 "We incorporated the Celtic knot-tying/hand-fasting ceremony into our vows, which was our favorite part of 'tying the knot.'" —Madeleine Scaggs
Collin J. Chew '12
and
Madeleine S. Scaggs Chew '12
, Sterling, Virginia, 12/27/14. Photo by Chelsea Anderson Photography.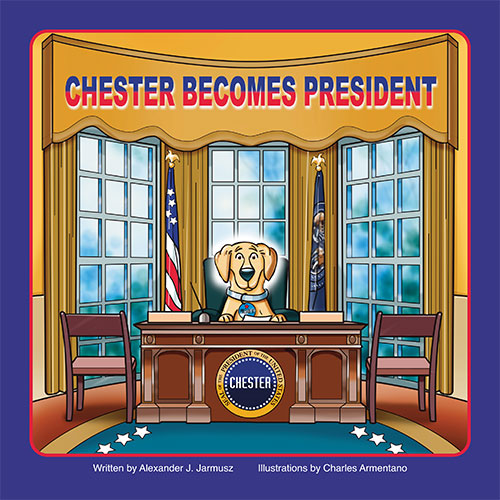 Alexander J. Jarmusz '12, Warrenville, Illinois, an advanced manufacturing engineer for Bretford, published his first children's book, "Chester Becomes President." A portion of the book sales benefits We Grow Dreams, an organization that provides job training and employent opportunities for young people with disabilities.