How-to
New '40s sound
"Coming to you from the beautiful Marine Room of Isle of Palms Beach is the music of America's youngest dance sensation, Mel Felton and his orchestra!"
Entire broadcast — 00:53:22
When drummer Mel Feldenheimer (general business '44) returned to Virginia Tech after his decorated service in World War II, he reassembled the highly popular Southern Colonels dance band, ultimately touring the South in 1946-47 as Mel Felton and the Southern Colonels.*
Decades later, Feldenheimer's son, Roger, discovered the original acetate discs used to record the orchestra's performance that had been broadcast live by AM radio station WCSC in Charleston, South Carolina.
Although the recordings were converted to cassette tape in 1997, an intensive, two-year process has produced a superior digital experience.
1) The radio station had a live feed to microphones on stage. The feed, via telephone line, was broadcast over the air and concurrently recorded at the radio station.
2) The recording was made directly to 13-inch acetate discs, which were scribed from the inside to the outside, in contrast to mass-produced vinyl discs that were introduced in 1948.
3) The discs were professionally cleaned to remove the white, dusty scum—emitted by the acetate—that affects sound quality. Although these early discs were typically aluminum, coated with acetate, glass was used as the base because the war effort required aluminum.
4) An archivist affiliated with the Library of Congress located playback equipment with the correct stylus size for the discs' grooves.
5) Upon transferring the data to the Audio Interchange File Format, universally recognized as AIFF, an audio engineer equalized the data to remove extreme volume distortions and analog noise.
* Surviving orchestra members include vocalist Charlie Dobson (Class of 1949, did not graduate), who currently lives in Brooklyn, New York, and saxophonist Ted Kirby (mechanical engineering '49), who lives in Richmond, Virginia.
---
6 ways to beautify your home with salvaged materials
Robert Kulp (building construction '85) co-owns Black Dog Salvage, an architectural salvage business and retail warehouse based in Roanoke. With a keen eye for the value of reclaimed building parts, Kulp co-hosts Salvage Dawgs, a documentary-style series that airs nationally on the DIY and Great American Country networks.
Photos courtesy of Robert Kulp
Image 1: Porch railing → swinging daybed
Image 2: A timber frame, reimagined
Image 3: Tobacco barn flooring → new floor
Image 4: Four-panel door with rim locks and porcelain knobs
Image 5: Vintage bubbler → bathroom sink
Image 6: Hand-hewn beam → mantel
Image 7: Industrial factory cart → coffee table
Image 8: Ceiling tin → headboard
---
Retro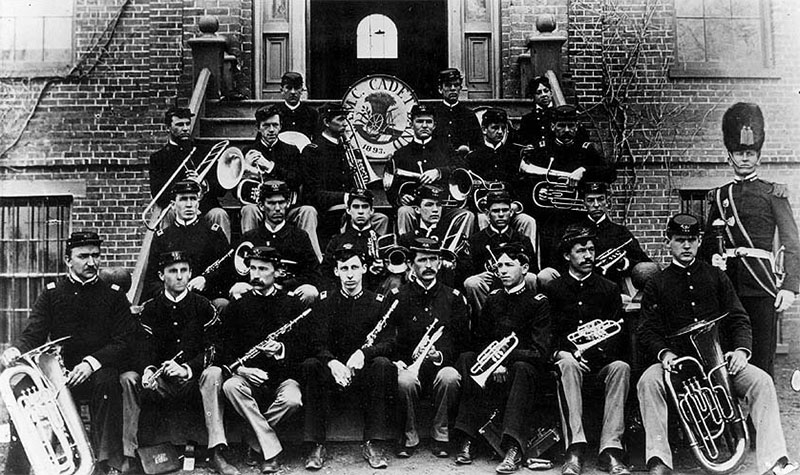 122 years ago,
the first regimental band was formed. Cadet Wilson was appointed as the first commander, and James Patton Harvey was appointed as the first director.
84 years ago,
the Southern Colonels group was formed. In 1937 and 1940, the group traveled to Germany and France on the USS New York to perform in nightclubs.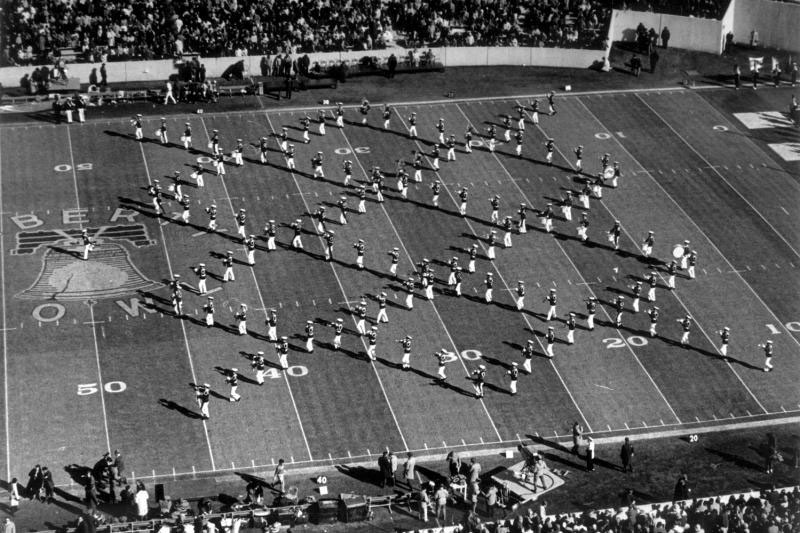 46 years ago,
the cadet band marched during the Liberty Bowl, a game VPI lost to Mississippi, 34-17.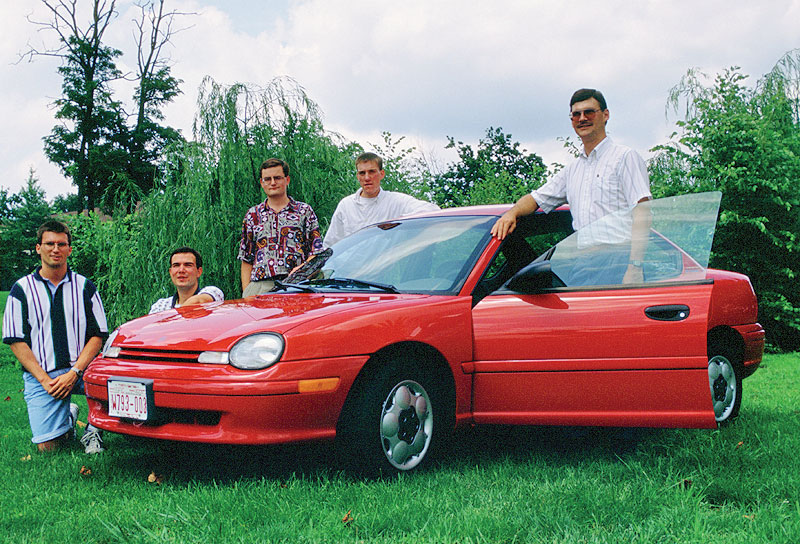 20 years ago,
the College of Engineering first participated in the national Hybrid Electric Vehicle Challenge. Students and faculty members converted a Dodge Neon into a hybrid vehicle and placed fifth in the challenge.
By Kim Bassler, communications coordinator for University Libraries. Images are courtesy of the libraries' Special Collections; many more can be found at imagebase.lib.vt.edu.
---
Moment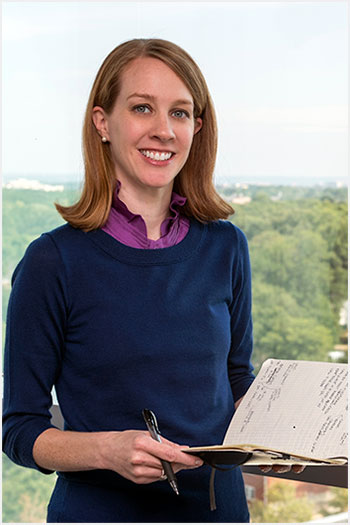 Sole control
In May 2014, the Defense Advanced Research Projects Agency (DARPA) was abuzz for an exhibition in front of an influential audience at the Pentagon. Demo Day, the largest event ever held in the space, would showcase more than 100 advances in cybersecurity, networked warfighter systems, language translation, and more.
Behind the scenes, Kiely Wilkerson (business information tech '02), president and chief operating officer of Strategic Engineering Solutions, ran the show—and for her work, she won the DARPA Contractor of the Year Award for 2014.
Demo Day represented a huge undertaking, but it wasn't the first time Wilkerson has taken on a daunting task. She previously worked with a large government contractor but left to co-found a small boutique operation. More recently, her partner took a leave of absence, leaving Wilkerson in charge.
"[Taking sole control] was trial by fire, quickly digging in and learning my way. It seemed so complicated, but once I dug in and started to chip away, it made sense. You have to be fearless and dive in."
---
Grade:
A-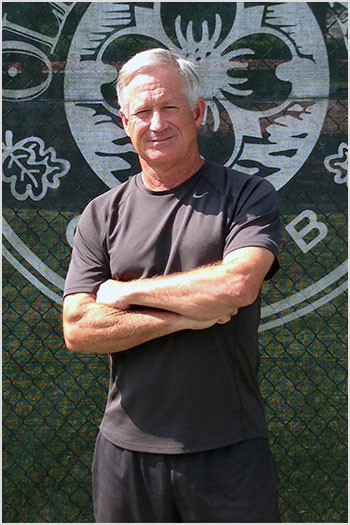 "As a professional tennis teacher, I don't mean to imply that I'm near perfection. Improving in this profession is a journey, not a destination. To the disturbingly high number of young professionals who profess to know it all, I offer the advice of great basketball coach John Wooden: 'All the important things you'll ever learn in life come after you know it all.'"
— Jack Thompson (health and physical education '75), Salisbury, N.C., after playing and coaching for 44 years, was named the Professional Tennis Registry's (PTR) 2015 International Pro of the Year, which he called the profession's Academy Award. Winner of more than 65 tournaments, including the 2013 PTR International 60s singles title, he is a PTR International Master Professional, a level of certification that only 43 of 15,000 certified pros have attained.
Serve: A
Return of serve: A
Forehand drive: B
Backhand drive: A+
Slices: A+
Overhead smash: B
Volleys: A+
Foot speed/ability to scramble: A+
(a "B," though, when compared to 25-year-olds)
Court generalship : A
(using strategy in matches)
---
Class Notes
---
Grade

Hindsight

How-to

Moment

Retro