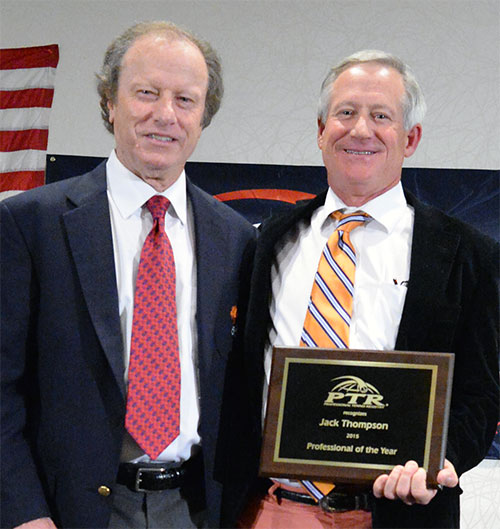 John V. Thompson '75, Salisbury, N.C., was selected as the Professional Tennis Registry International Pro of the Year for 2015. Thompson is pictured with Roy Barth, president of the Professional Tennis Registry.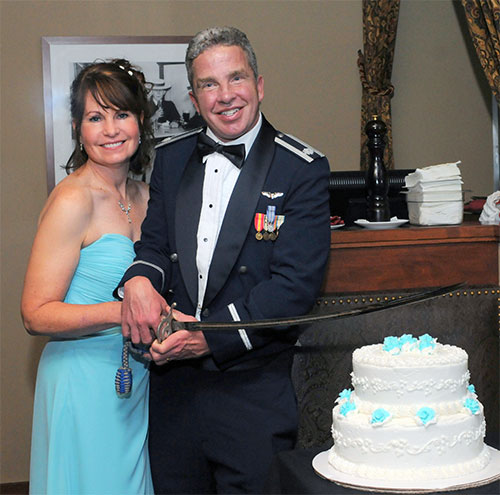 Theresa "Terri" A. Haduk-Murphy '85 and Lt. Col. John Murphy, U.S. Air Force, Newtown, Conn., 10/5/14. The couple is holding the bride's sword form her time in the Virginia Tech Corps of Cadets. Photo by Shawn James Photography.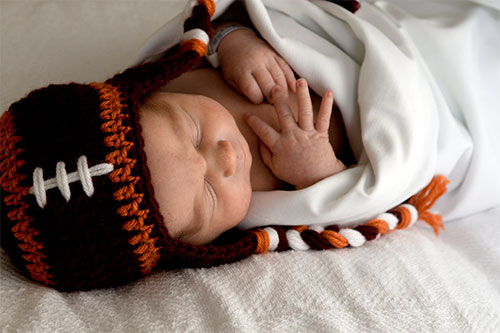 Victor J. MacLaughlin III '95 and Ashley Nichols MacLaughlin '97, Richmond, Va., a son, Quinn James, 10/29/14. Photo by Bella Baby Photography.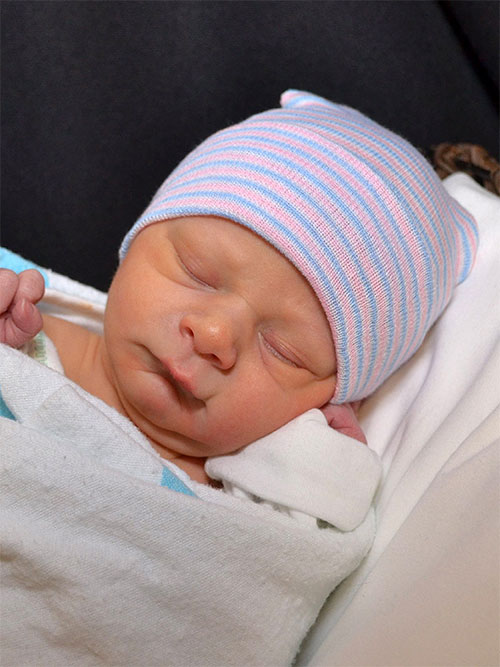 Bonnie Williams DeMay '00 and Christopher B. DeMay '02, Chantilly, Va., a son, Lucas Albert, 1/31/15.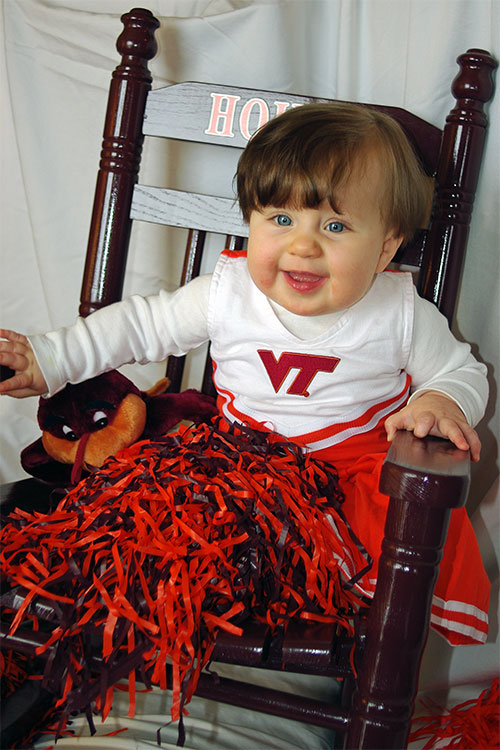 Robert A. Weaver '01 and Angela Maples Weaver '02, Hanover, Pa., a daughter, 4/1/14.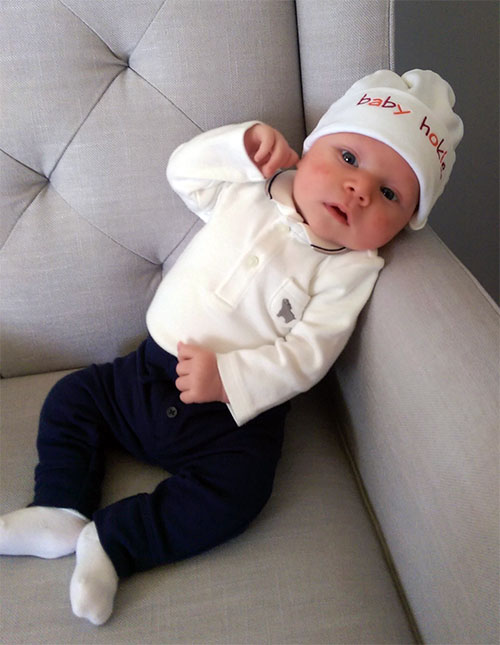 Brian D. Koch '02, Jacksonville, Fla., a son, Andrew Dennis, 2/5/15.
Michael R. Moon '02, Roanoke, Va., a son, Colin Robinson, 10/26/14.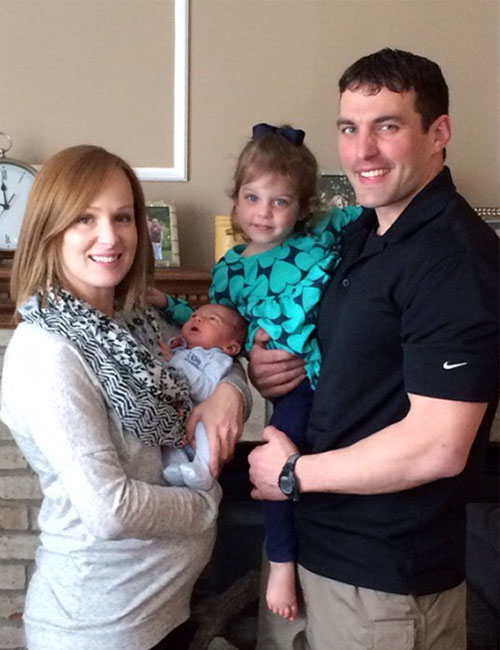 Kathryn E. Schumaker Boriack '04 and Paul C. Boriack '05, Dayton, Ohio, a son, Jackson Wesley, 4/2/15. The Boriacks are pictured with their new son and older daughter, Isabelle.
Dorothy Pendleton Heimlich '05, Mechanicsville, Va., a daughter, Madeleine Kate, 11/20/14. Photo by Ginny O Photography.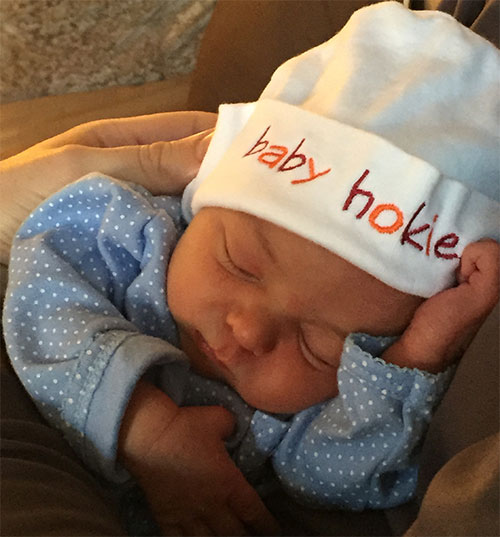 Seth W. Pesek '05, Arnold, Md., a daughter, Siena Franklin, 12/23/14.
Eric F. Detweiler '06 and Katherine Olson Detweiler '09, Forest, Va., a son, 11/28/14.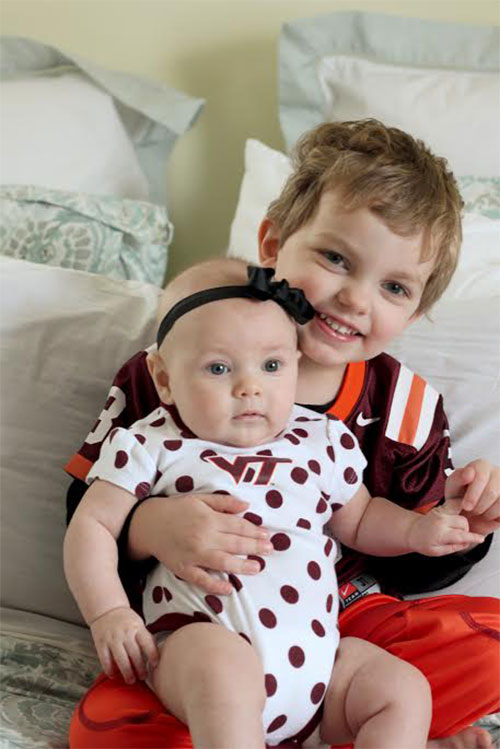 "We wanted a timeless name for our little girl. It means 'wished for,' 'life,' and 'pure,' which suits her perfectly." —Gillian Galgan
Jonathan Galgan '06 and Gillian James Galgan '07, Yorktown, Va., a daughter, Evelyn Kate, 11/1/14, pictured with brother Carter.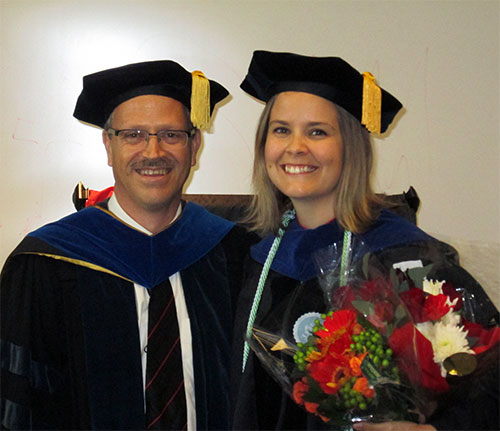 Alicain S. Carlson '08, Raleigh, N.C., earned a doctorate in horticultural science at North Carolina State University. Carlson is pictured with her major professor, John Dole, at spring commencement.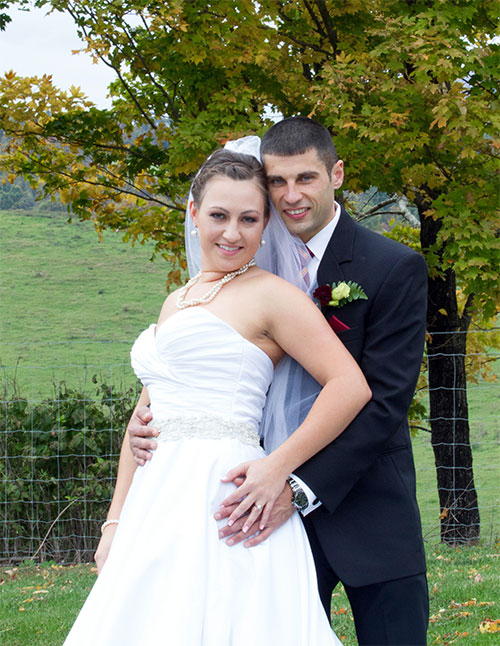 Brent T. Foltz '08 and Marina Childs Foltz '11, Aiken, S.C., 10/18/14. Photo by Forever and Always Photography, Dublin, Va.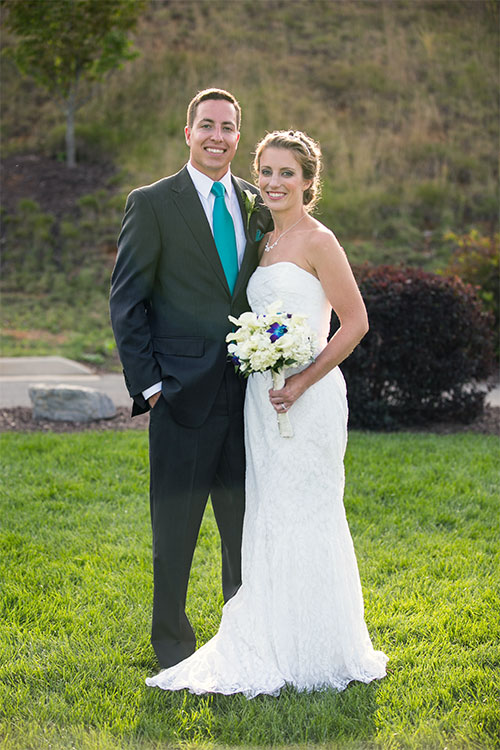 Kristen Nichols Matiz '08 and Diego H. Matiz, Richmond, Va., 8/16/14. Photo by Essential Sunshine.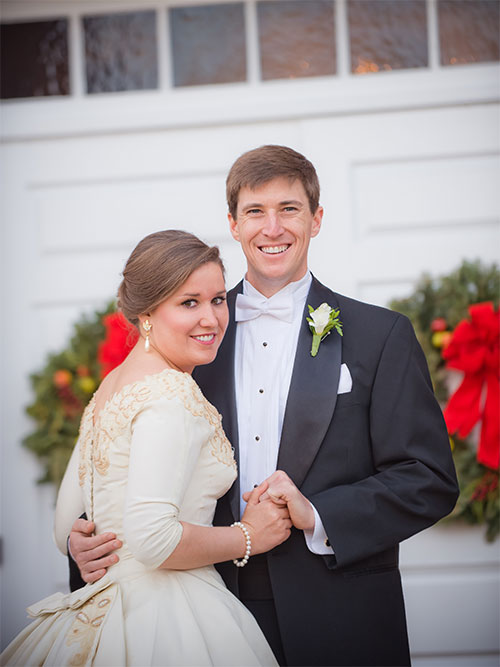 "Hokie football made our wedding day extra-special with a big win over Cincinnati in the Military Bowl!" —Tyler Rivenbark
Andrew Shepard Rivenbark '08 and Virginia Tyler Dougherty '11, Richmond, Va., 12/27/2014. Photo by Mike Topham Photography.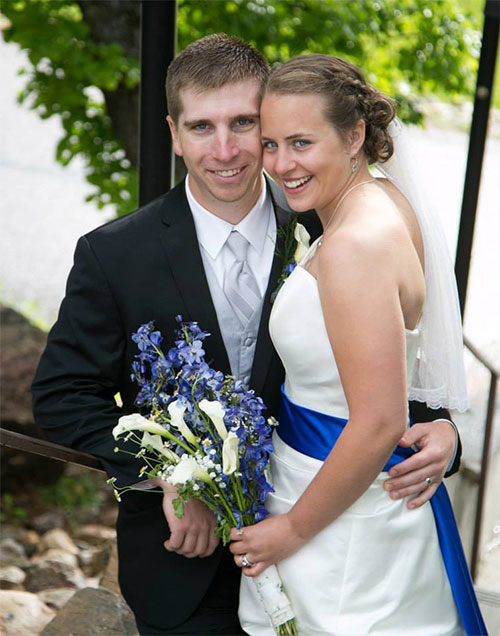 John P. Brigman Jr. '09 and Heidi Eberly Brigman '10, Spearfish, S.D., 6/14/14. Photo by Cadey Reisner Photography.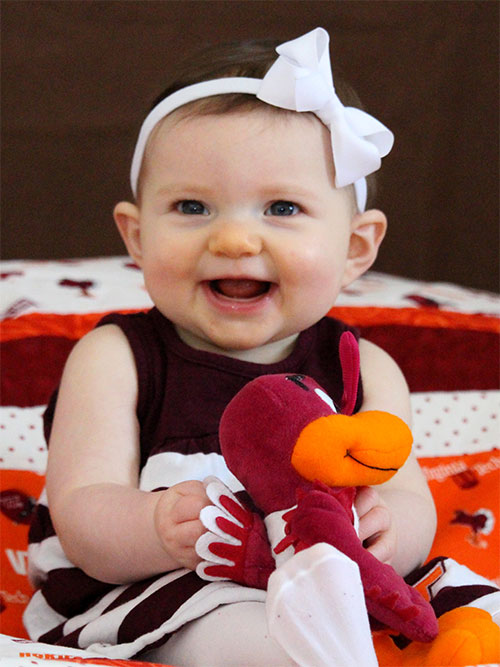 "Emily is a name we fell in love with, and Rose is her great-great-grandmother's middle name. We all have Rose as our middle names." —Victoria Fraenkel
Richard A. Fraenkel '09 and Victoria Grehl Fraenkel '09, Saratoga Springs, N.Y., a daughter, Emily Rose, 6/28/14.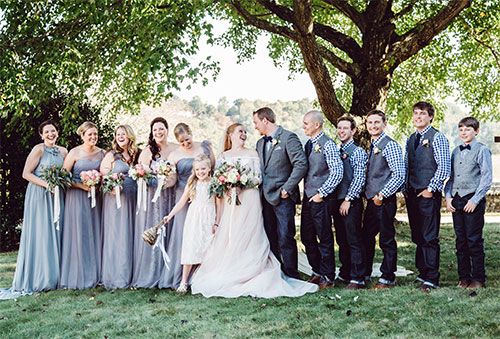 "Our wedding day was all about family, friends, love, and the beautiful Blue Ridge Mountains, where I grew up." —Brittney Frick
Brittney Papke Frick '10 and Brian Frick '13, Madison, Va., 9/27/14. Photo by Rachel Couch, A Muse Photography.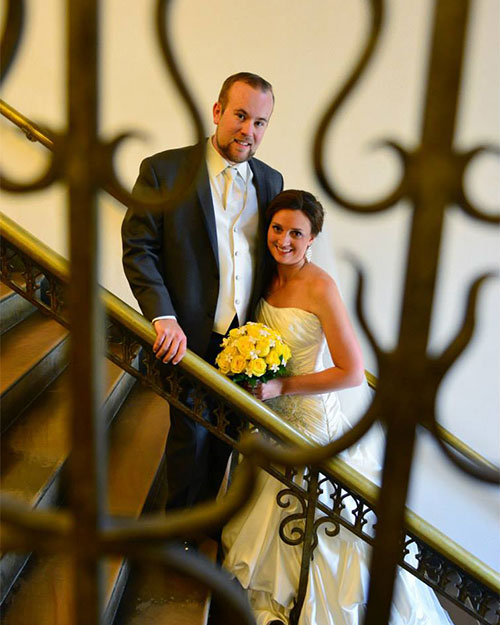 "Brendan and I met after we had both graduated. He had ridden his bike by my house for two years while we were in school, and we never knew it." —Samantha Clark
Brendan Clark '11 and Samantha Holdren Clark '11, Blacksburg, Va., 6/21/14. Photo by Michael Keyes, Photographic Dreams.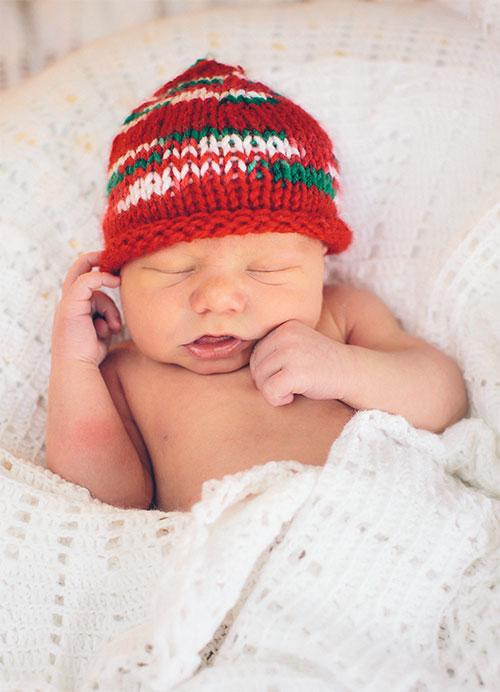 Keighley Clark Johnson '11 and Peter C. Johnson '11, Hope Valley, R.I., a son, Everett Albert, 12/9/14. Photo by Brad Smith.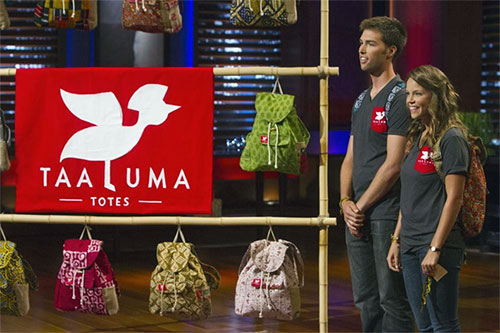 Jack B. DuFour '12 and Alexandra K. Heffern '13, co-founders of Taaluma Totes, presented the socially responsible company to a panel of investors on ABC's "Shark Tank" television program.