Six Things You Didn't Know About the Beach Boys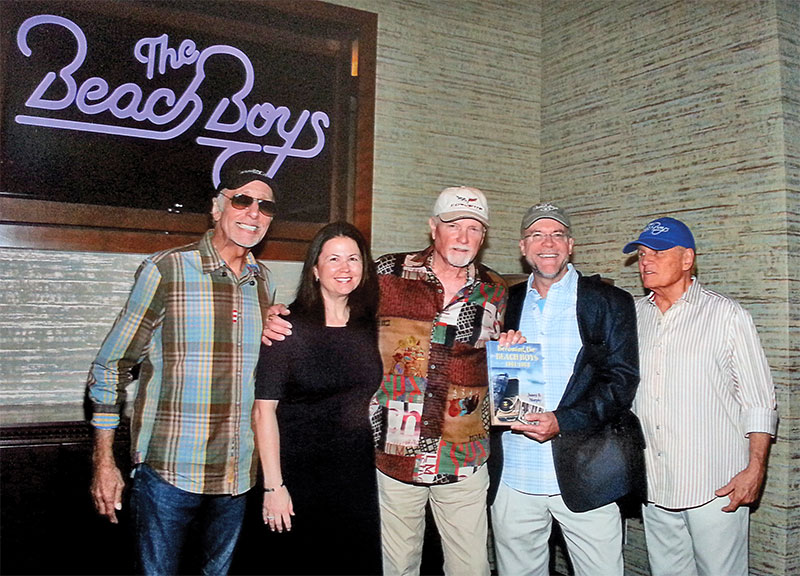 (From left to right) David Marks, Bernadette Murphy, Mike Love, Jim Murphy '97, and Bruce Johnston
In 1992, Jim Murphy quit his speechwriting job to commute 600 miles each week to Virginia Tech to become a veterinarian at the age of 40. A resident of Bowie, Maryland, and a lifelong fan of the Beach Boys, Murphy (D.V.M. '97) spent eight years researching and writing "Becoming the Beach Boys, 1961-1963," which looks at how five teenagers formed an iconic band now in its sixth decade.
1) None of the original band members—brothers Brian, Dennis, and Carl Wilson; a cousin, Mike Love; and Brian's high school classmate Al Jardine—had formal musical training.
2) Because Al didn't see a future in music, he quit the band in mid-February 1962, pursuing a pre-dental curriculum.
3) By early March 1962, the band had replaced Al with David Marks, the Wilsons' 13-year-old neighbor. At 15 years old, however, David got into an argument with the Wilsons' father, Murry, and quit the band. In the 1990s, David periodically appeared with the band, rejoining it in 2012 for a 50th anniversary tour.
4) In April 1962, the band recorded a demonstration record of "Surfin' Safari," "409," and "Lonely Sea," which landed them a 7-year recording contract with Capitol Records.
5) In May 1962, the Capitol contract had to be signed by Murry Wilson, the Wilson brothers' father, because Mike, at 21, was the only band member who wasn't a minor.
6) In October 1963, frustrated by the rigors of organic chemistry, Al happily accepted an offer to rejoin the band—effectively one of the greatest second chances in rock 'n' roll history.
---
Moment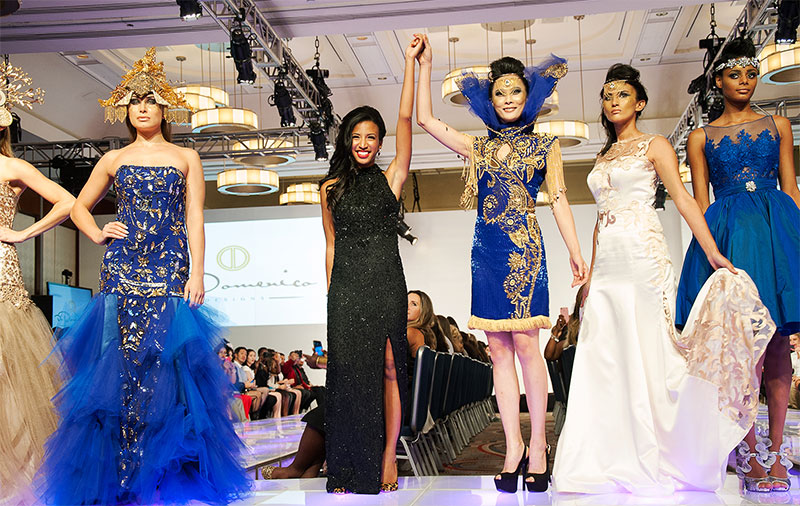 Photo by Kayla Clements '11
A runway show in New York City represents a milestone in the life of any fashion designer. In September 2015, Kelsy Dominick (apparel, housing, and resource management; international studies '13), of Haymarket, Virginia, got that opportunity. For Couture Fashion Week, held during New York Fashion Week, Dominick completely overhauled her collection, taking her cues from a passage in Proverbs that describes a "noble woman" wearing purple. After continuing to tweak her designs up until the night before the show, she took her position behind the scenes for the evening show, which was staged in Times Square's Crowne Plaza.
"There wasn't even much time to think [during the show]. It was just 'do.' But there was that split-second moment before all the models walked out on the runway and stayed there for the final presentation, that bit was nerve-wracking. When you're about to walk out and see everybody, that moment I'm always going to remember. I remember savoring that walk. You take your time, you walk out, and you enjoy everyone's company and the support you got."
The Fashion Merchandising and Design Society at Virginia Tech
The Fashion Merchandising and Design Society at Virginia Tech
---
Retro
16 years ago,
the Virginia Center for Civil War Studies was founded, with James I. "Bud" Robertson Jr. as director. The center and the libraries' Special Collections continue to preserve Civil War history today with rare books, manuscripts, letters, and diaries.
35 years ago,
the Black Student Organization began meeting to celebrate diversity on campus.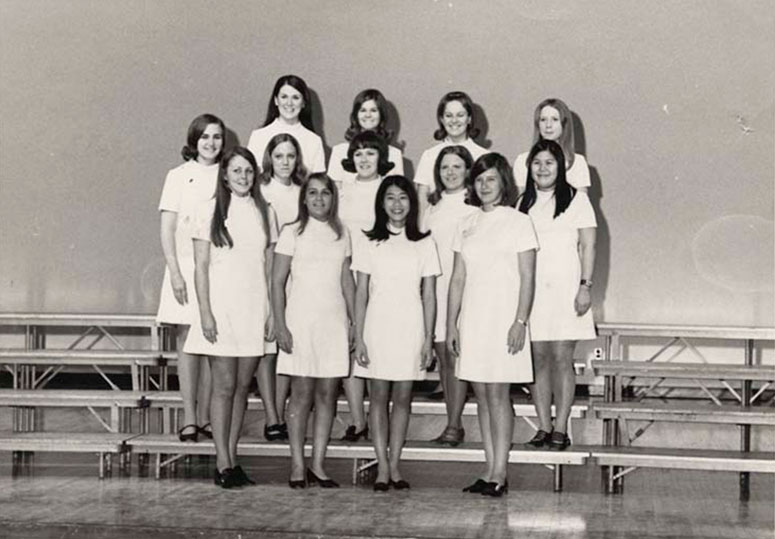 45 years ago,
before women could join the Corps of Cadets, the Angel Flight, a sister organization of the U.S. Air Force ROTC, was formed.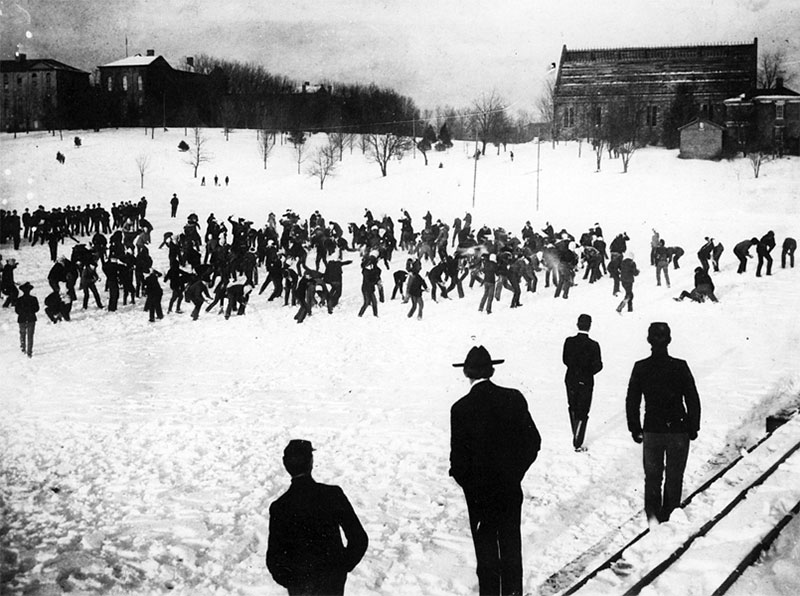 105 years ago,
cadets participated in a tradition that still stands today: an epic snowball fight during the first snowfall of the year.
By Kim Bassler, communications coordinator for University Libraries. Images are courtesy of the libraries' Special Collections; more can be found at imagebase.lib.vt.edu.
2015 snowball fight on the Drillfield
2015 snowball fight on the Drillfield
---
Class Notes
---
Hindsight

Moment

Retro

Six Things