Alumni Association 2009 tours
at 2008 prices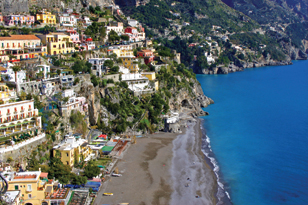 Travel the world with fellow Hokies and experience a journey like no other. The Alumni Association selects the most experienced tour companies to do all advance planning and to make local contacts that will provide benefits unavailable to individual travelers. Join us in sharing new experiences and creating lasting memories with fellow alumni and friends. Tours include most meals, ground transportation, excursions, and gratuities. There is still time to sign up--make your plans today.
CRUISE the MEDITERRANEAN | June 13-21
starting at $3,395*
Embark on a spectacular voyage on the Mediterranean Sea aboard the luxurious Crystal Serenity. This sea journey takes you from Venice to Civitavecchia, which is located on Italy's western coast off the Tyrrhenian Sea. Each passenger will receive a $100 shipboard credit.
ICELAND | June 15-23
$2,895*
Legend tells that the first Viking to discover this vibrant green country wanted to keep it all to himself, so he named it Iceland, but now, you can see its wonders for yourself. This cross-island adventure begins in Akureyri, Iceland's largest city, and gives you the opportunity to scan the coastal waters of northern Iceland for fins and flukes on a whale-watching cruise and to see the high-stepping Icelandic horses.
CANADA--ROCKIES RAIL | June 21-29
$2,729*
Enjoy viewing the wonderland of the Canadian Rockies from your seat aboard VIA Rail Canada's Snow Train Express. Visit the majestic towns of Jasper, Lake Louise, and Banff; travel along the Icefields Parkway to catch a glimpse of glacial peaks and snow-capped mountain ranges; and enjoy a cooking demonstration at Chateau Lake Louise.
CHIANTI in a TUSCAN VILLA | June 21-29
$2,495*
Imagine yourself amid the rolling hills of Tuscany, which are blanketed with vineyards, olive groves, and cypress trees. Experience warm Tuscan hospitality and breathtaking views at a villa situated in the heart of the Chianti region. Learn how to make wine in the Elsa Valley, and see the ancient walled city of Lucca and the Gothic buildings of Siena.
NORWAY (featured tour) | June 23-July 1
$3,020* + $500/couple discount
Discover the majestic beauty of Norway. Stand along the fjords and contemplate the colossal glaciers that carved these dramatic gorges and the sparkling, deep-blue inlet waters they left behind. Begin in Bergen, Norway's ancient capital; revel in the charm of village handcrafts; board a train to scenic Myrdal; see Norway's spectacular waterfalls.
ALASKA MIGHTY GLACIERS and DENALI NATIONAL PARK |
Aug. 1–15

starting at $3,049* - Hosted by John Dooley, vice president for outreach and international affairs at Virginia Tech, and his wife, Lisa.

Our most popular tour allows you to discover Alaska's frontier towns, cosmopolitan cities, and pristine wilderness by land and sea. Venture through the Denali National Park and see Mt. McKinley, take a day tour of Tundra Wildlife, and ride aboard the Mt. McKinley Explorer. Enjoy city tours of Fairbanks, Anchorage, and Vancouver, and then set sail aboard the MS Ryndam. A cruise-only option runs from Aug. 6-15.
PASSAGE of PETER THE GREAT | Aug. 9-22
starting at $3,395*
Beginning in Moscow, immerse yourself in Russian history at the Kremlin's Armory Museum, Red Square, and St. Basil's Cathedral. In Star City, enjoy an exclusive tour of the Gagarin Cosmonaut Training Center and converse with a cosmonaut. Embark on a cruise of the Volga and Neva rivers and admire the scenic countryside as you sail to your final destination of St. Petersburg.
ISRAEL | Oct. 17-26
$2,395*
Although this tiny nation is approximately the size of New Jersey, it is brimming with historic and spiritual milestones. Admire the architectural beauty of Tel Aviv and Haifa. Explore Roman ruins at Caesarea and the well-preserved Crusader fort at Akko. Descend into the spectacular Jordan Valley, and visit the fortress of Masada and the Dead Sea.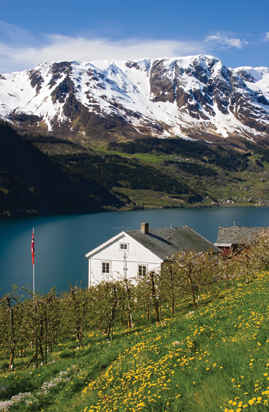 TO REQUEST INFORMATION on any 2009 travel tour, please visit www.alumni.vt.edu/travel or contact Gwen Harrington, travel program coordinator, at 540/231-6285 or alumnitravel@vt.edu.
* Prices quoted are per person, double-occupancy. Single accommodations are available for additional costs. Special airfare rates are available for most major departure cities. Travel dates and prices published may be subject to change.