The power of the Hokie network
by Tim Sands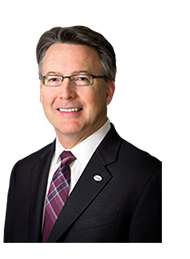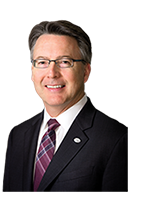 When I came to Virginia Tech two years ago, something exciting was developing at the Pamplin College of Business: an initiative to create a center for innovation and entrepreneurship that had the potential to supercharge the entrepreneurial environment by engaging the whole university.
Today, thanks to a gift from Virginia Tech alumni and Apex Systems founding partners Brian Callaghan, Ted Hanson, Win Sheridan, and Jeffrey Veatch, we have the Apex Systems Center for Innovation and Entrepreneurship (Apex CIE). I'm proud to say that our entrepreneurial spirit has been unleashed! Our students created more than 50 companies in the center's first year and formed a living-learning community called Innovate. In addition, thanks to policy changes approved by the Board of Visitors, our students own the intellectual property they create.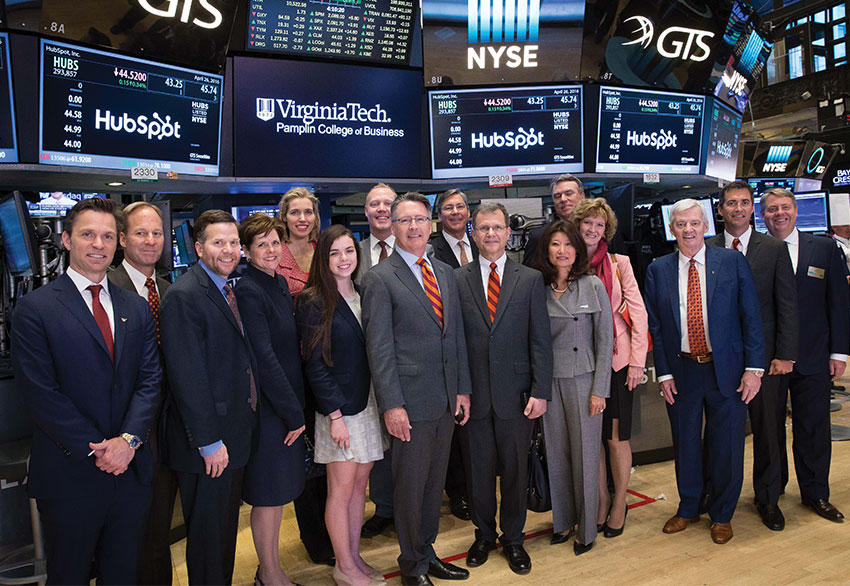 We still have much work to do, but we are off and running, and the business community is taking notice. At our annual "Hokies on Wall Street" visit to New York City, I had the privilege of joining the Apex founders, Tech alumni, and Pamplin Dean Robert T. Sumichrast in ringing the closing bell of the New York Stock Exchange.
The success of Apex CIE highlights two important points. First, we have a powerful network of Hokie alumni who can make things happen. Second, the value of an entrepreneurial education extends beyond the business environment. Every Virginia Tech student needs entrepreneurial skills, such as working in diverse teams, converting data to actionable information, developing empathy for stakeholders, communicating proficiently, and learning from failure. These abilities foster the resilience that allows our graduates to easily leap from one career trajectory to another as our global economy evolves. (See this edition's "Rising Stock" for more about this campus-wide innovation.)
We call these individuals "VT-shaped": graduates with the skills to lead, work, and live in the spirit of Ut Prosim (That I May Serve). I can't wait to see what they will accomplish!
Tim Sands is Virginia Tech's 16th president.