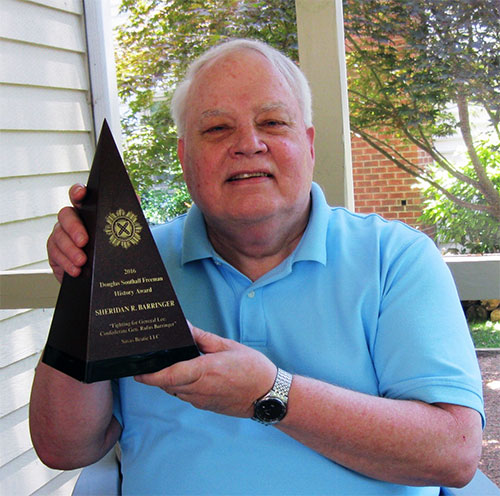 "Fighting for General Lee: Confederate General Rufus Barringer and the North Carolina Cavalry Brigade" by Sheridan "Butch" Barringer '65, Newport News, Va., received the Military Order of the Stars and Bars' prestigious Douglas Southall Freeman History Award for 2016. Gen. Barringer's son was Paul Barringer, Virginia Tech's sixth president.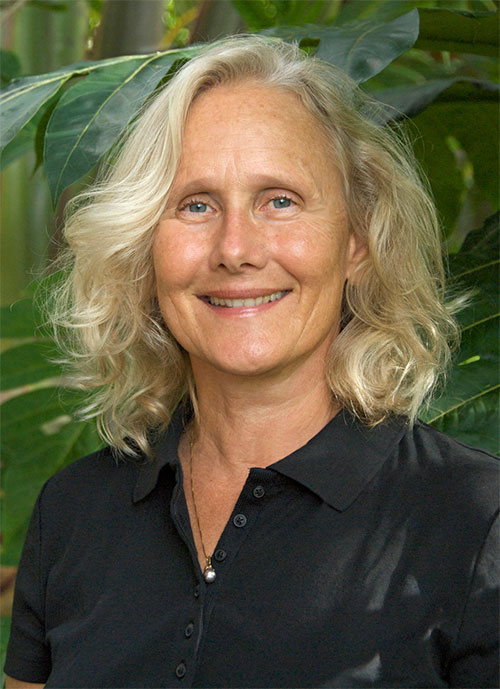 Diane Ragone '75, Kilauea, Hawaii, received the 2016 Medal of Honor from the Garden Club of America.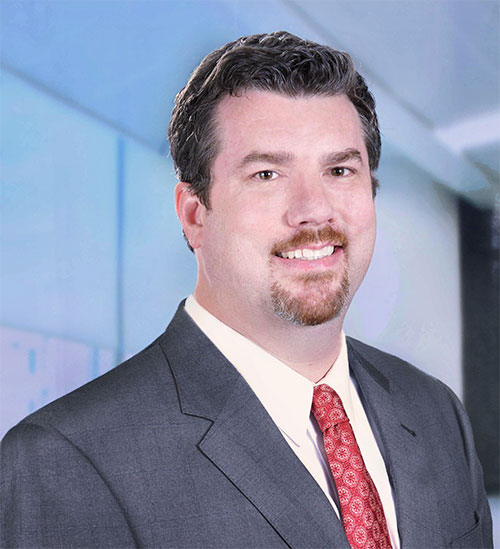 Thomas R. Warburton IV '94, Norfolk, Va., was promoted to senior vice president marketing and communications at Beacon Health Options.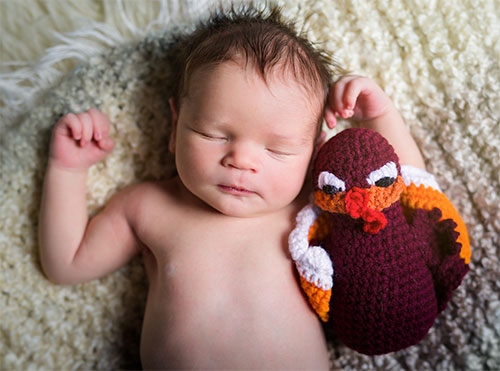 Brian Diefenderfer '96, '98, '02 and Stacey Diefenderfer '97, '99, '09, Charlottesville, Va., a son, Levi Edward, 10/3/2015. Photo by Skybird Photography + Design. Stacey: "Growing up in Charlottesville, it's important to provide the proper influence. Levi is already becoming a big Hokie fan."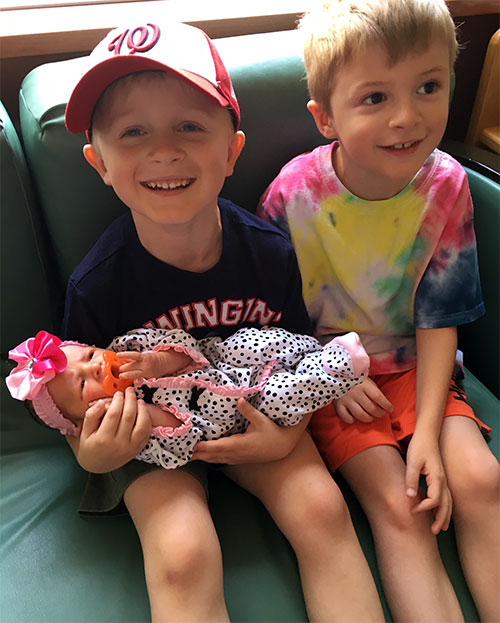 Jeffrey M. Scattergood '99, Fairfax, Va., a daughter, Amelia Dawn, 7/5/16; pictured with brothers Adam and Steven.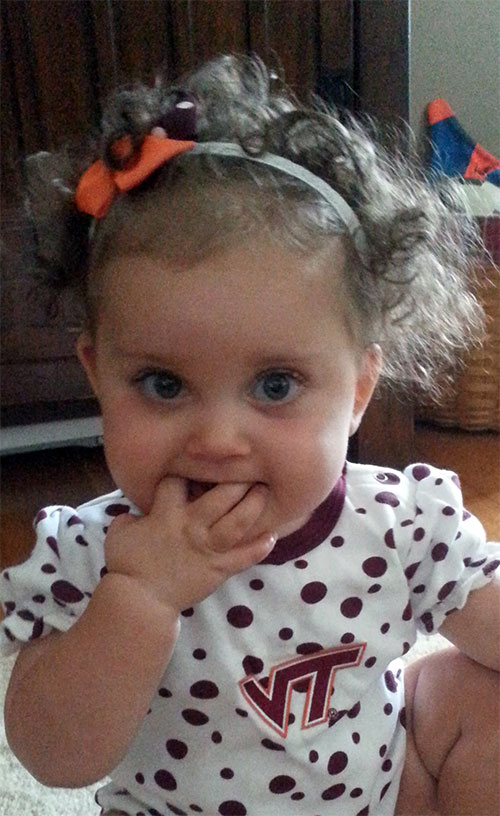 Stephanie Osborne Findley '02 and John "Matt" Findley II '03, Harrisonburg, Va., adopted a daughter, Ava Marie, 8/24/15. Stephanie: "Ready to cheer on the Hokies!"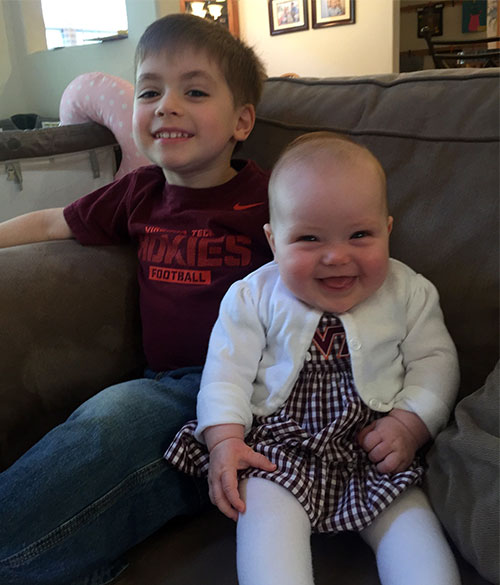 Addy O'Brien Hodges Miller '02, Hayes, Va., a daughter, Clara O'Brian, 12/5/15; pictured with brother, Jackson.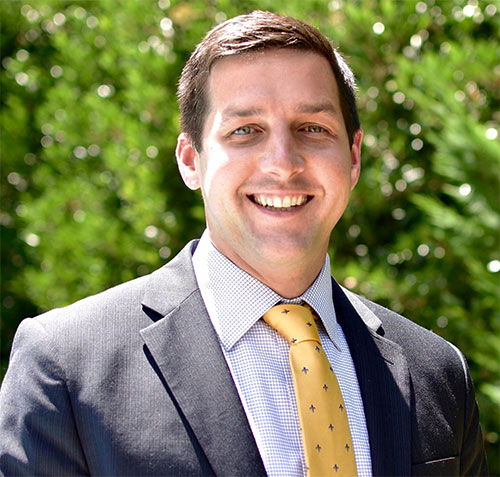 Jeremy R. Moss '03, Chesapeake, Va., is counsel with the law firm of Vandeventer Black LLP.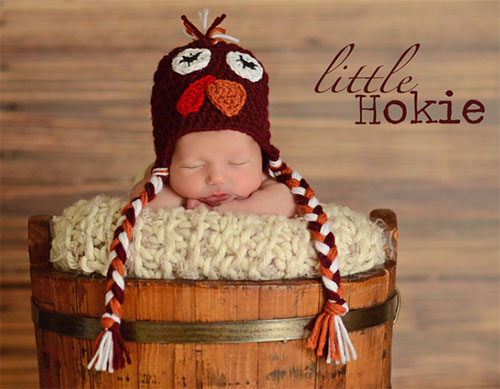 Kristin L. Maglia McKernan '05, Simpsonville, S.C., a daughter, Adrienne Lily, 4/28/16. Photo by Elizabeth Allison Photography. Kristin: "The hat was a gift from my best friend, Kelly Loyer Madison '05."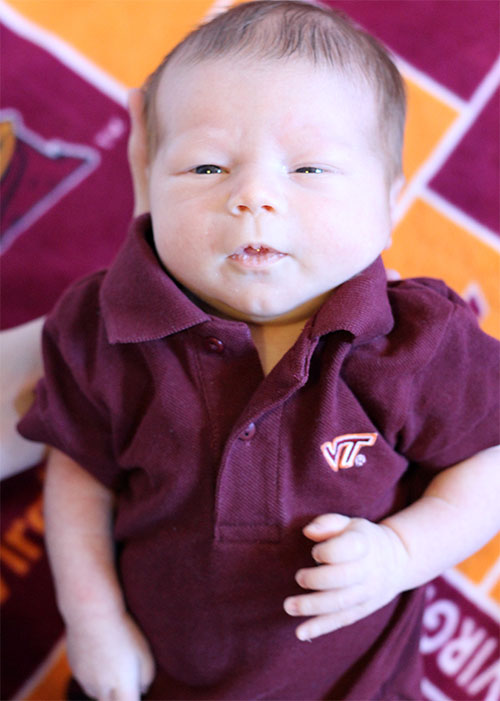 Ethan A. Lavery '06, Chantilly, Va., a son, Calvin Anderson, 5/27/16.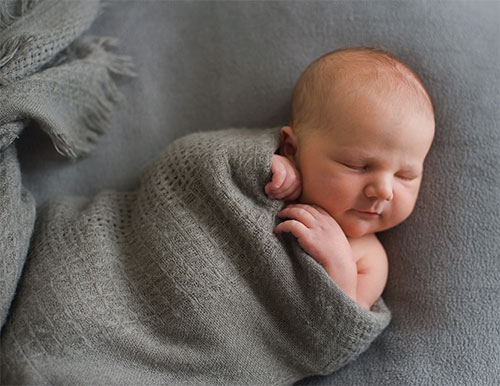 Lauren Krempa Murphy '06, Stephens City, Va., a son, Aidan, 11/3/15. Photo by Heather Grace Photography.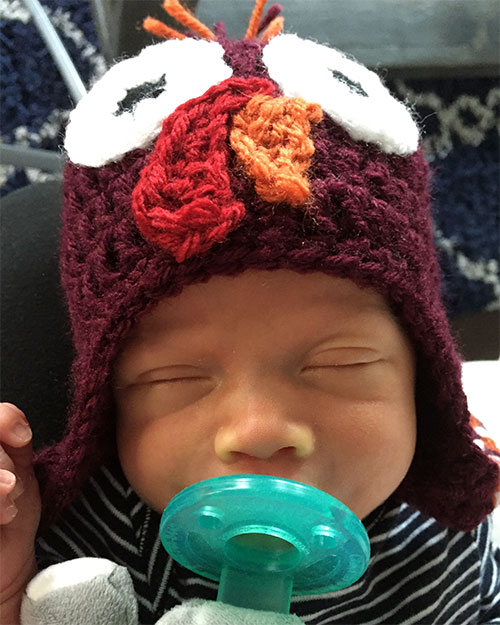 Kristin D. Clarke Marshaleck '08, Moseley, Va., a son, Tucker Blaine, 10/25/15.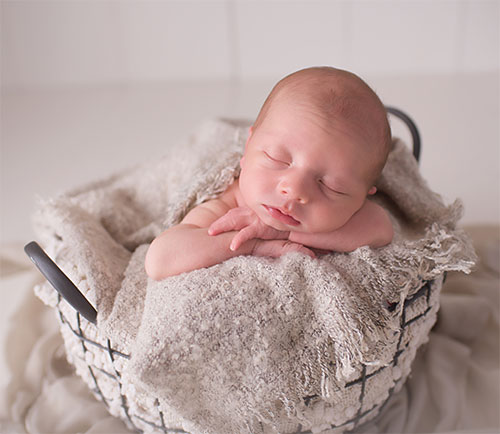 Tiffany Francis Reaves '08, Williamsburg, Va., a son, Jesse "Quart" Lee Reaves IV, 3/2/16. Photo by Chelsea Rose Photography.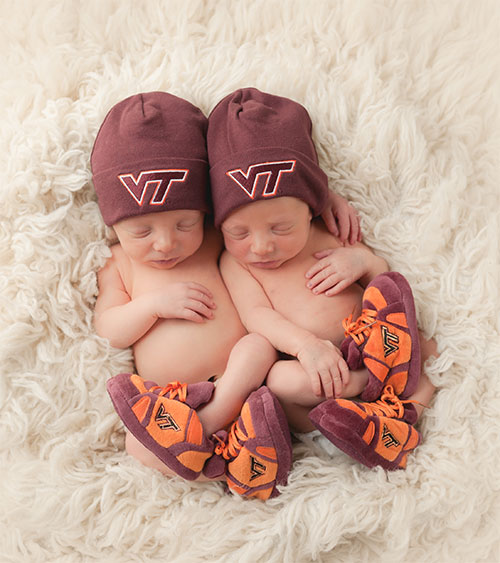 Anthony "Tony" Christian '09 and Brielle J. Christian '10, Rensselaer, N.Y., twin boys, Oliver Wayne and Declan Thomas, 5/13/16. Brielle: "I used the Virginia Tech slippers to tell my husband we were pregnant. When we found out we were having twins, we ordered another pair."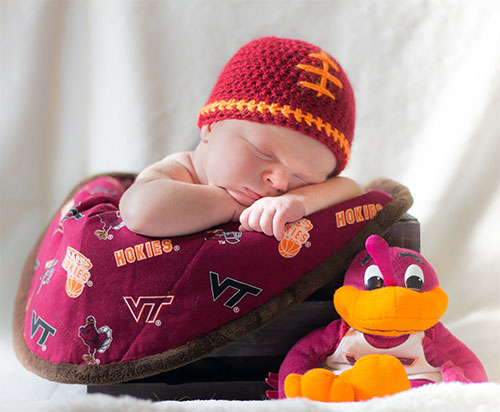 Richard Fraenkel '09 and Victoria Fraenkel '09, Saratoga Springs, N.Y., a son, Kevin Anthony, 05/02/16. Photo by Kathleen Crighton. Victoria: "Kevin was nicknamed 'Speedy Gonzales' for coming so quickly that the doctor didn't even have time to walk down the hall for his arrival!"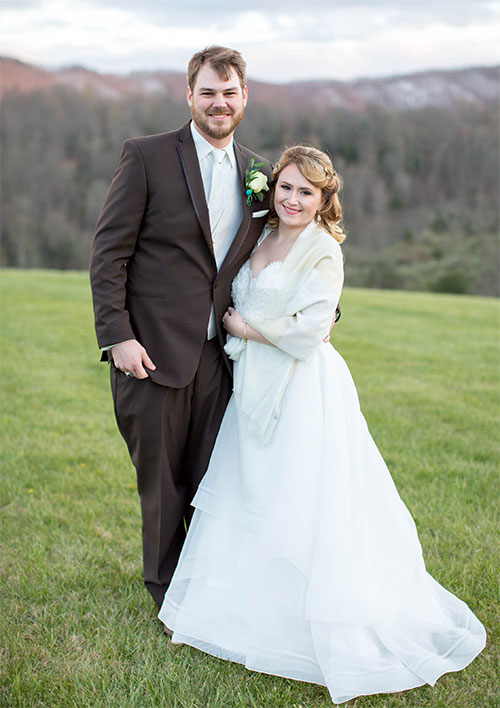 Andrea Burcham Harris '12 and Matthew D. Harris '13, Arlington, Va., 4/9/16. Photo by Lani Noelle Photography.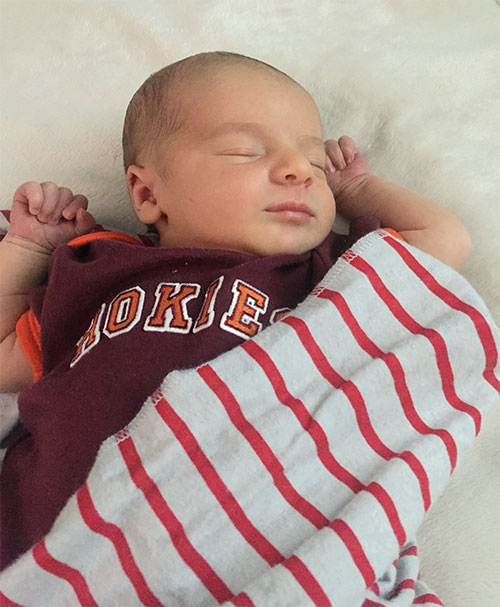 Brandy Wyatt Preisendanz '12 and Eric C. Preisendanz '12, Hamilton, Va., a son, Cameron Charles, 6/1/16.
Christopher Grant DeMasi '13, Stamford, Conn., and Kyle Walker Buck '14 climbed Kala Patthar (elevation 18,519 feet) in May 2016. Mount Everest is visible in the background. Photo by Sam Kesler.