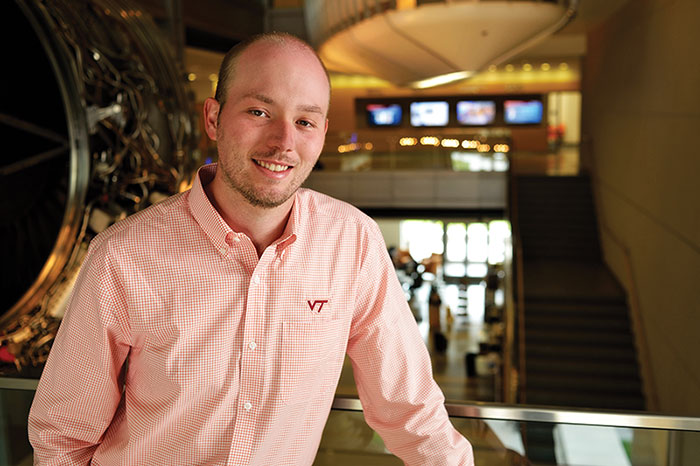 Joshua Bell '16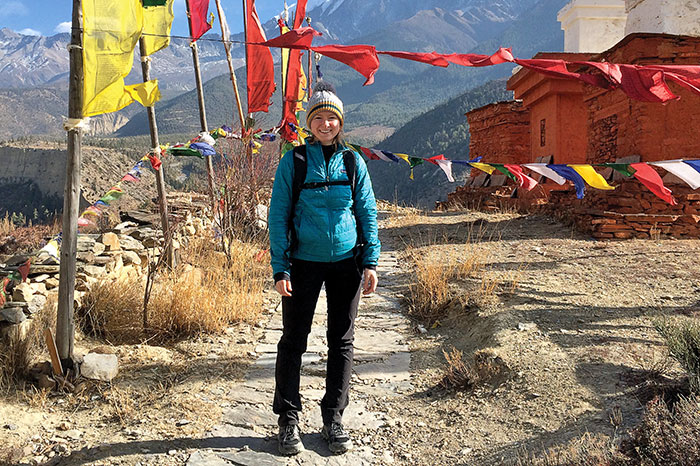 Rising senior Abigail Smith
---
Gifts enable students' ambitions
by Erica Stacy
Motivated by a proud family tradition, Joshua Bell (mechanical engineering '16) landed a position with the Naval Surface Warfare Center Dahlgren Division, becoming the fifth generation in his family to work at the base.
He may represent the fifth generation, but he also represents a first. "I am the first engineer," said Bell, a native of Warsaw, Virginia. "My grandfather, who also worked at Dahlgren, is very proud. I always wanted to be an engineer. Virginia Tech helped me make that happen."
An only child, Bell was the first in his immediate family to attend college. By carefully saving his income from summer jobs and working hard to earn scholarships, he not only helped pay for school, but also graduated with no debt, an exceptional achievement these days.
As a three-time recipient of the Fred D. Durham Scholarship, Bell also was able to take advantage of a study-abroad experience and an engineering internship in Pennsylvania, opportunities he otherwise might have missed had he needed to work more hours to pay for his education.
"It was humbling and inspiring to know that, thanks to someone's generosity, this scholarship was available for students like me," Bell said. "I think it made me work even harder. I hope that I will have the chance to do the same someday [and help others]."
The Fred D. Durham Scholarship was established by Eleanor Durham Davenport of Richmond, Virginia, and her family to honor her father, the namesake of Virginia Tech's Durham Hall and a member of the Class of 1921 who earned his bachelor's in civil engineering. Durham owned C. Lee Cook Co., which merged with three other firms to form Dover Corp. His family's generous gifts also created the Davenport Leadership Scholars program.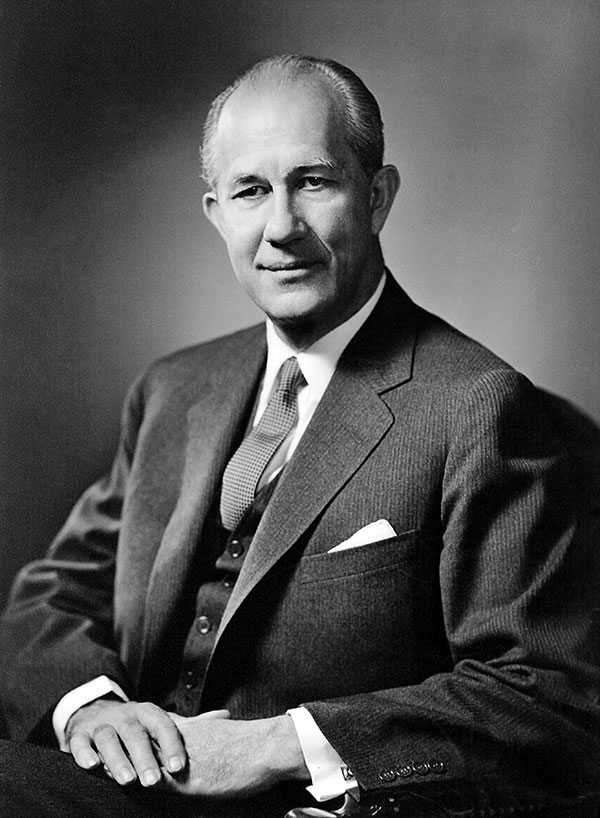 Fred D. Durham
"Motivation for my support of the Davenport Leadership Scholars and the Fred Durham Scholarship comes from my father … and the love that he had for Virginia Tech," Davenport said.
The renewable, merit-based Davenport Leadership Scholar awards are given to first-year students in the College of Engineering. One such scholar is Cleveland native Abigail Smith.
A rising senior majoring in industrial and systems engineering with a minor in green engineering, Smith harbors career interests focused on the intersection of green engineering with public policy, including environmentally conscious supply-chain solutions, as well as organizations, law firms, and businesses focused on societal impact. Smith has interned for two summers as a Federal Technology Summer Scholar at Deloitte Consulting.
"This scholarship has given me the opportunity to concentrate on my studies and explore opportunities in service and research," Smith said of the Davenport award.
Smith's experiences include co-founding Service Without Borders, an interdisciplinary student-led organization she currently leads as president. In January, Smith traveled with the organization to Nepal to assess sites damaged in the 2015 earthquakes and aftershocks, and the group developed ideas for improving the situation. During a return trip this summer by six students and two professors, those ideas will be implemented in partnership with the Nepalese.
"I am grateful for this scholarship and this university," Smith said. "I feel so supported by the academic community at Virginia Tech."
For Davenport, supporting students like Smith and Bell is a way to stay connected to her father's university and to make a lasting impact.
"It is important to me to help those students who warrant the help, with the idea that they will then pay it forward and support Virginia Tech in the future," said Davenport, whose grandsons, Frederick Shivel and Glen Shivel, both earned bachelor's and master's degrees from Virginia Tech. "Tech has meant so much to my entire family, and it warms my heart to see the remarkable growth of the university. It behooves all of us to give back to Virginia Tech to create future generations of leaders."
Erica Stacy is a writer and editor in University Relations.
---