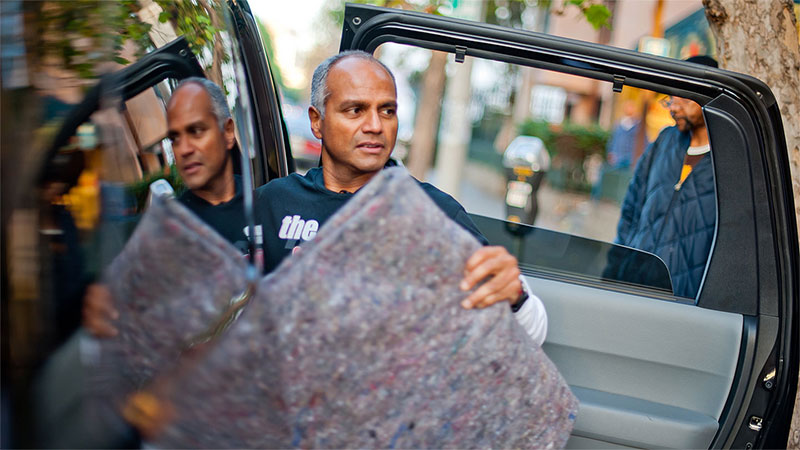 Tom Bagamane '83
The Giving Spirit
by Paula Byron
It began with a drive through the nation's capital one frigid winter evening. Minutes after passing the White House and the U.S. Department of Treasury building, Tom Bagamane (communication, political science '83) saw homeless men and women huddled for warmth on the city's steam grates.
"Here I was, surrounded by great monuments to democracy in one of the richest countries on earth," he said. "And yet people were freezing. I thought, 'Enough!'"
Bagamane turned to a fellow Hokie — his sister, Kalpana (industrial engineering and operations research '86) — for ideas. Together they returned to the darkened street, draping wool blankets over the sleeping forms and placing food and water nearby.
"When those people awoke," Bagamane said, "we wanted them to realize that someone had tucked them in, left them nourishment, and cared about them."
The memory of that night remained with Bagamane. In 1999, three years after making Los Angeles his home, he founded The Giving Spirit, a nonprofit that provides the homeless with survival assistance for life on the streets.
Los Angeles has one of the largest homeless populations in the United States, with nearly 50,000 displaced people countywide, most of whom are unsheltered.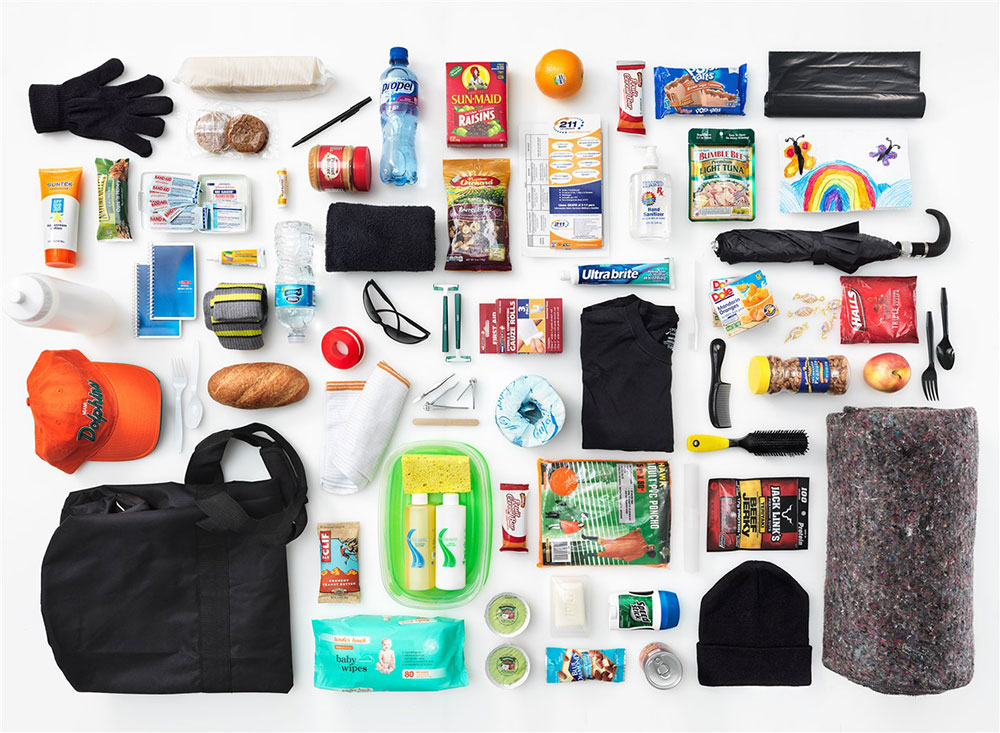 Through kits that include seasonal items ranging from shampoo to snack foods, Tom Bagamane '83 provides the homeless in Los Angeles with survival assistance for life on the streets.
The Giving Spirit, which has grown to include more than 13,000 volunteers, purchases goods in bulk, collects donated items, and assembles and delivers survival kits to the homeless from Skid Row to Santa Monica. Each kit contains dozens of individual items, including sunscreen, socks, pillows, and weather protection. The kits are seasonal, with backpacks tailored for summer and duffel bags for winter.
"At a time [when] they feel the most alone, we provide them with food, water, blankets, clothing, toiletries, and, most important of all, hope," Bagamane said. "We're always told, 'Before you came, I had no idea where my next meal was coming from,' or 'I thought I'd been forgotten. Thanks so much for remembering me.'"
Bagamane began his career in the retail industry and later launched two successful pet product companies that have since been sold. Currently, he is the managing director of the Profitable Good Group, which helps businesses implement social-impact strategies. "I'm a capitalist by day and a philanthropist by night," Bagamane said, adding that Virginia Tech's motto, Ut Prosim (That I May Serve), still resonates with him.
"We're given opportunities every day to make a difference in other people's lives," he said. "When I founded The Giving Spirit, I thought, 'If this helps just one person, it will be worthwhile.' It's since helped tens of thousands of people. But what I didn't envision is how the work would return so much richness to me and to all our volunteers, especially the kids."
Paula Byron is the College of Liberal Arts and Human Sciences communications director. This article is excerpted from Illuminations, the college's magazine.