Class Notes - Alumnus Profile
Paying it forward, Hokie-style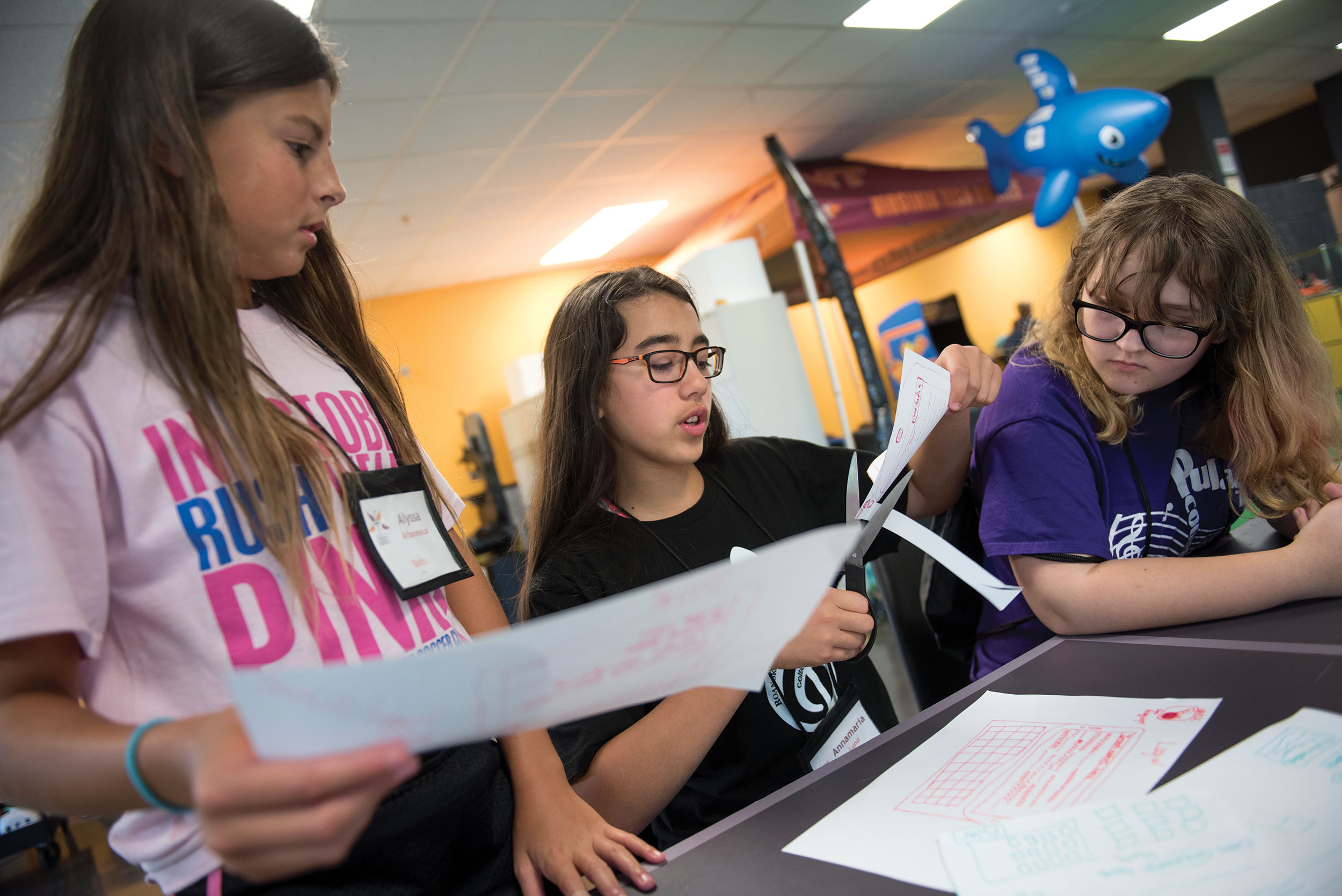 Imagine that: Over the summer, rising seventh-and eighth-grade students attended the Imagination day camp organized through the College of Engineering's Center for Enhancement of Engineering Diversity.
More than a decade removed from crafting his way to the end zone in Lane Stadium, Kevin Jones (industrial design '14) is still helping design wins for Virginia Tech.
Since founding JoBa Design in 2015, Jones and co-founder Alex Barrette (industrial design '14) have sold thousands of "Gokies," helped design athletic facility upgrades, and provided numerous university students with real-world experiences through internships.
"Tech has made us better people. We've grown since we've been involved with [the university], so we want to give back to [it]," Jones said.
The desire to stay connected to their alma mater drove their 2016 decision to relocate to the Virginia Tech Corporate Research Center. Today, that office is buzzing with employees and interns working on everything from building interiors to utensils for toddlers.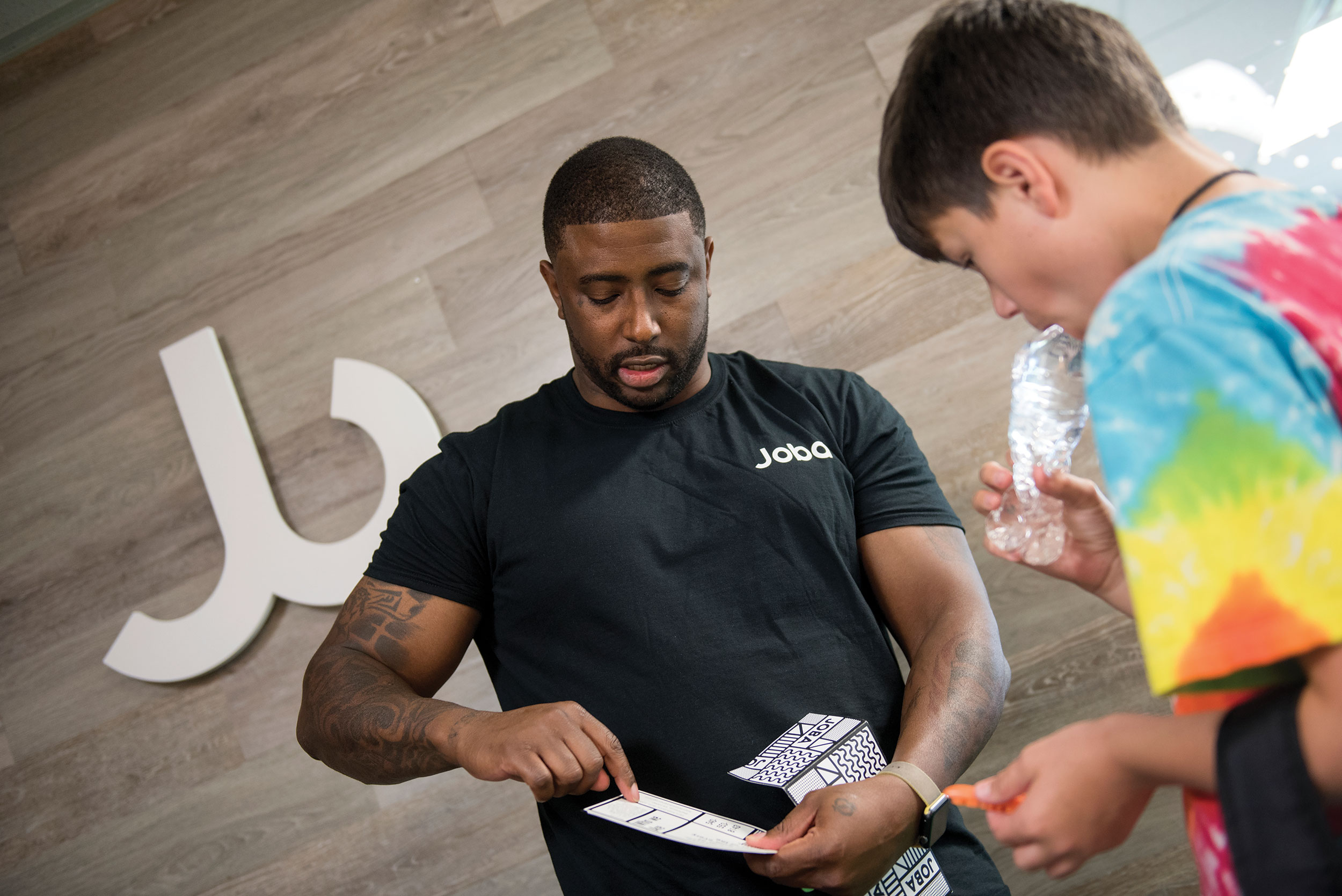 Kevin Jones '14, a founding member of JoBa Design, interacted with students as the Imagination day camp.
Jones and Barrette became friends when Jones returned to Virginia Tech in 2010 following his NFL career.
As part of an industrial design class, the pair partnered on a project. "Long story short, we asked our professor if we could work on a thesis project together, and the excuse was, 'we're thinking about starting a company after school and we want to test this out,'" Jones said.
The Gokie was one of the first products the team created. The goal for the Gokie, a keychain in the shape of a turkey track, grew from a desire to unite Hokie fans during the "key play" tradition on third downs during football games. "We thought if we could create a product where everybody was shaking the same thing, then we'd be a part of Virginia Tech history," Jones said.
In addition to developing their own ideas, JoBa Design works with clients to breathe life into entrepreneurial visions. Such was the case when Kiyah Duffey, co-founder of Kizingo LLC, had an idea for a spoon for toddlers that would encourage successful self-feeding. In 2017, the spoon JoBa designed with Duffey was named a silver award winner in the European Product Design Awards held annually in Brussels, Belgium.
Associate Professor of Industrial Design Brook Kennedy, who taught both Barrette and Jones, said JoBa's award-winning work is an asset for the New River Valley's growing startup environment and current Tech students.
"So often our students leave right after graduation for jobs in the Silicon Valley, Chicago, New York, and other cities, so it is great to see [Kevin and Alex} stay and help contribute to building the local economy," Kennedy said.
If Barrette and Jones have it their way, paying it forward will become a long-standing tradition for their company. "That's what JoBa is—that holistic experience—and we're trying to help students get that locally," Jones said.