Class Notes

/ career corner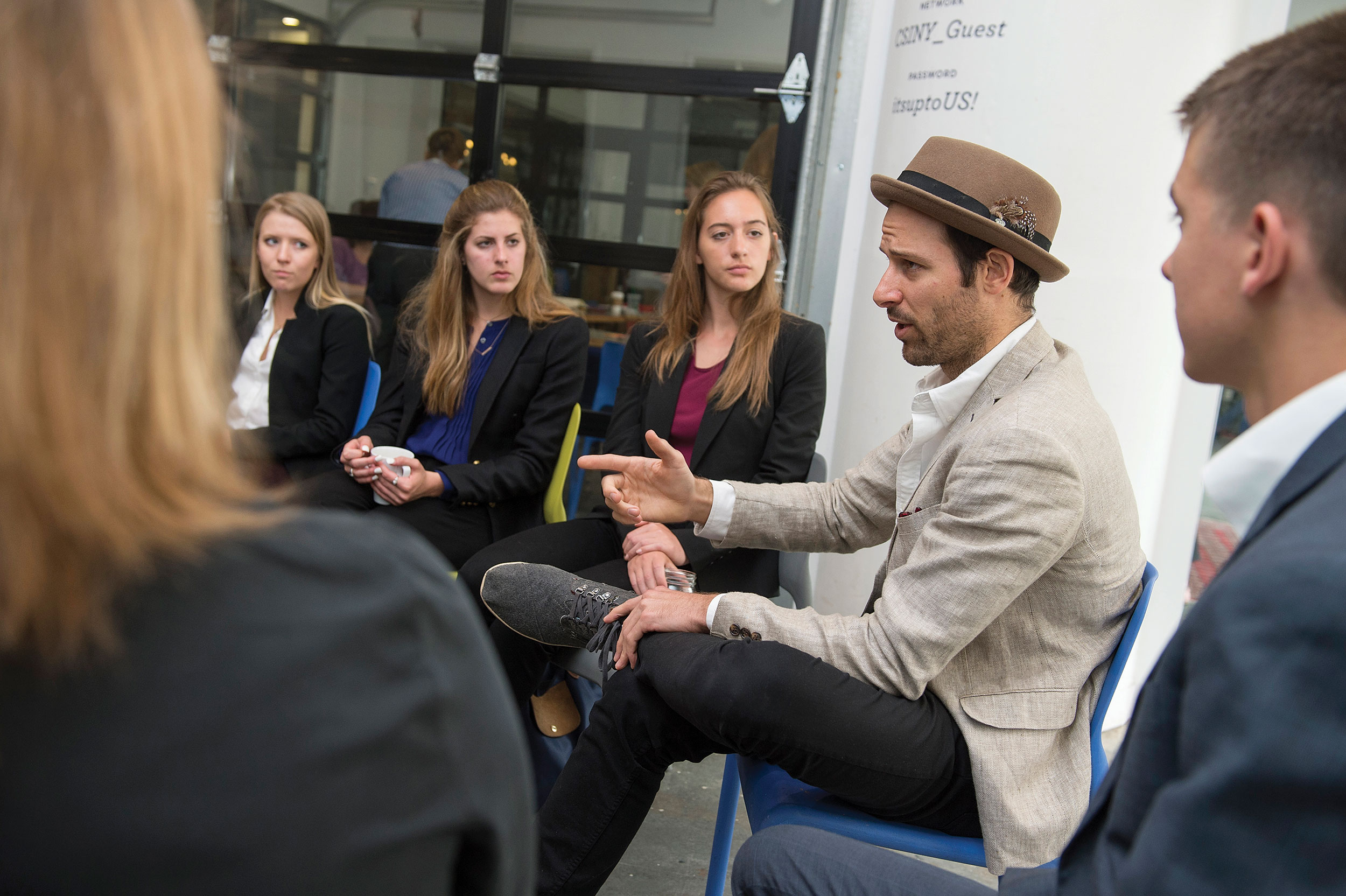 Serial social entrepreneur Andrew Horne '08 leads a discussion with undergraduates in New York City.
No matter what your degree or where you are in your career, as a Hokie you have access to job boards, networking opportunities, career tips, videos, and much more. The Alumni Association, the Office of Career and Professional Development, and college-based career centers offer professional development programs, lifelong learning opportunities, and career and networking events. Not sure where to start? The Alumni Association helps Virginia Tech graduates navigate the wealth of career resources available.
The power of your alumni network
The Virginia Tech Alumni Association has more than 100 chapters across the country and around the world. Our chapters build strong relationships among alumni, students, parents, and their local communities. Several chapters host alumni career fairs, including our largest chapters—the National Capital Region and Richmond.
Virginia Tech also hosts networking events across the globe that provide opportunities to connect with fellow alumni and industry experts in a variety of career fields and regions—from Silicon Valley to Wall Street. Through these events, alumni share experiences, build professional networks, and explore industry trends.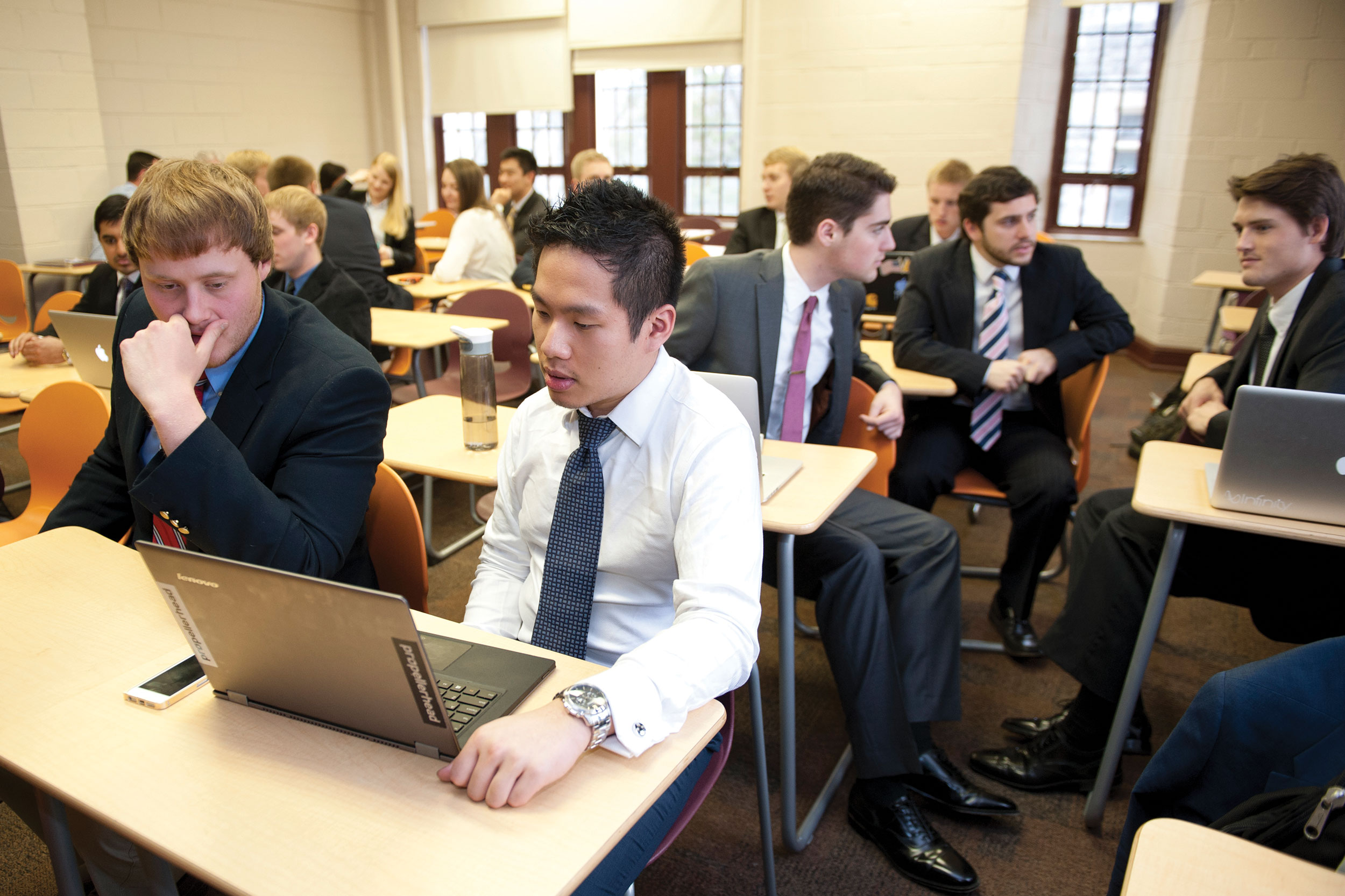 Students involved in Commodity Investing by Students meet to discuss investment portfolios.
The Alumni Association LinkedIn Group and the university LinkedIn page provide immediate access to over 200,000 Hokies. Through these online resources, alumni are able to connect by vocation, company, industry, or region.
Candid videos
The Office of Career and Professional Development has partnered with CandidCareer.com to offer a free resource for students and alumni. Candid Career hosts thousands of videos featuring informational interviews with professionals from varying industries. The videos offer tips to give you an edge in your employment search. Visit career.vt.edu/exploring/candid_career for more information.
You're hired
The cover feature of the fall 2015 issue of Virginia Tech Magazine highlighted the networking power of the Hokie Nation. Learn more about how alumni, students, and the university work together to create jobs, usher Tech graduates into the professional world, and build the reputation of the Hokie Nation at vtmag.vt.edu.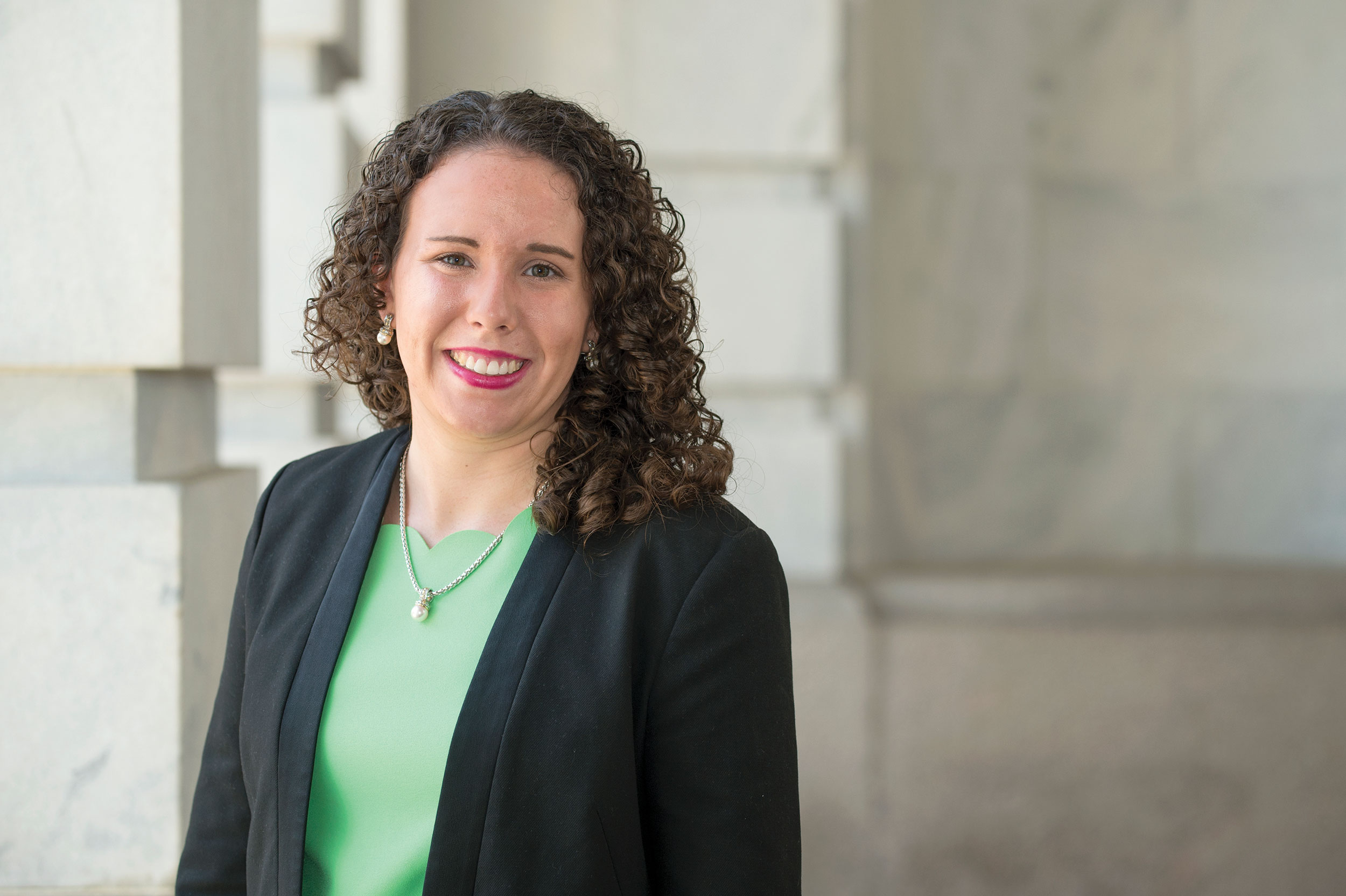 Meghan Oakes '15 capitalized on her experience in the Hokies on the Hill internship program to land a job on a U.S. representative's staff.