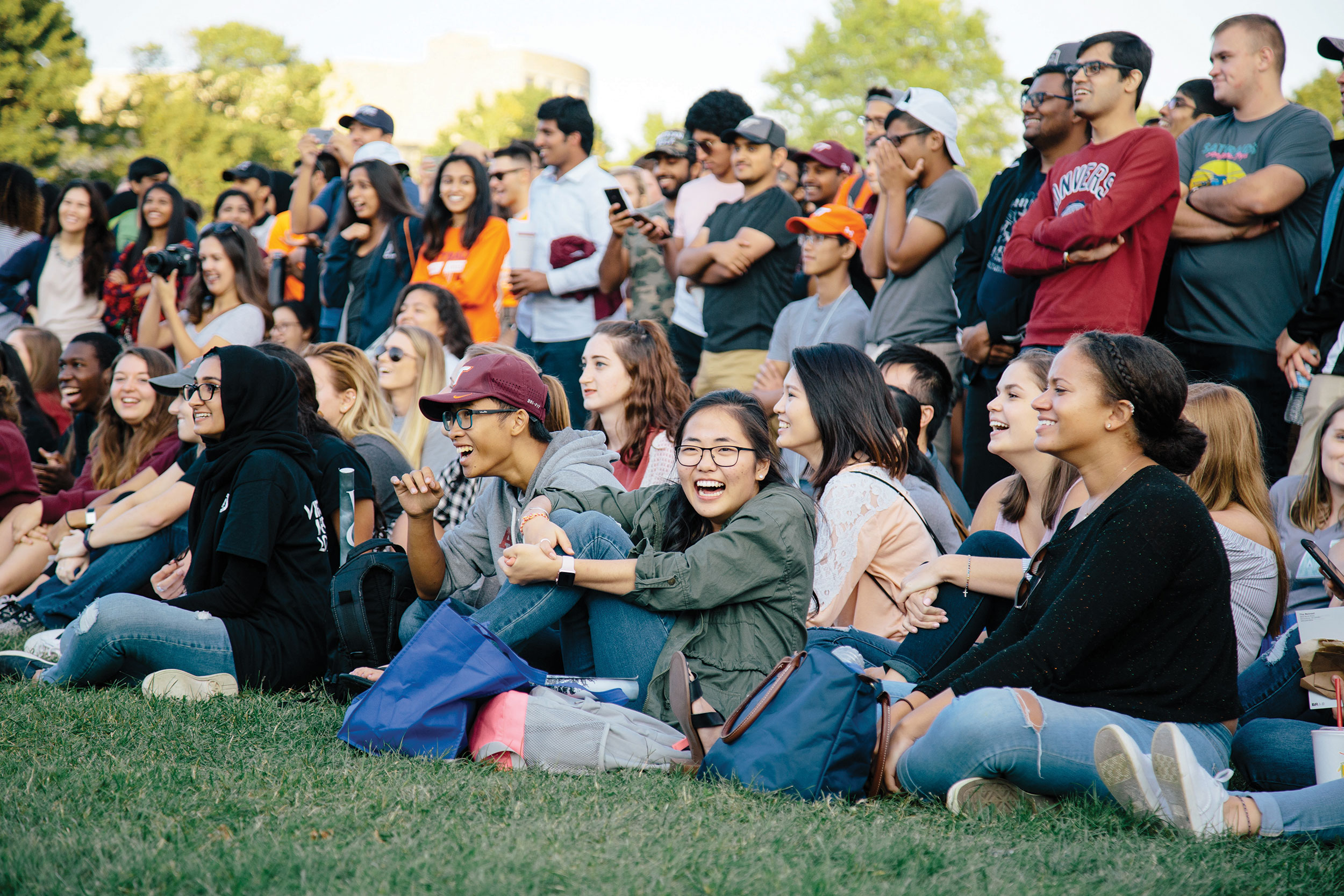 Gobblerfest 2017: Students kick off the fall semester at the annual event, featuring hundreds of student organizations, music, freebies, a food court, and more.
The Commonwealth Kiddush Cup is an online giving challenge between the Malcolm Rosenberg Hillel Center – Hillel at Virginia Tech and the Brody Jewish Center – Hillel at UVA. Not only does the winner get bragging rights, but Hillel leadership at the losing school must wear the winning school's gear.
Sue Kurtz, executive director of Hillel at Virginia Tech, said her organization takes advantage of the rivalry, which helps engage young alums and grow new donors. "Young alumni are remembering their experiences and living their values—values that were reinforced, not only from academic life in college, but from their time spent in Hillel," she said.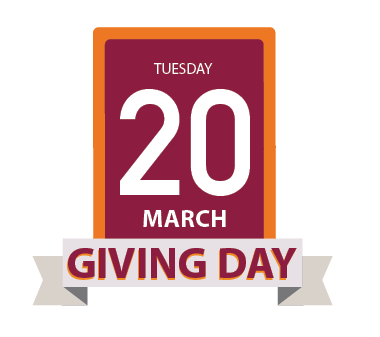 To support student organizations at Virginia Tech, go to alumni.vt.edu/studentorgs.
Joining in the friendly competition is just one way for Hokies to support student organizations.
At Virginia Tech, there are approximately 800 student organizations that bring programs and community to campus. They encourage students to get involved, provide opportunities for service and learning, and enhance the university experience.
In addition to maintaining strong connections to the university after graduation, many alumni continue to give back to the organizations they enjoyed as students by mentoring current members, sharing programming ideas, and supporting activities and events.
In spring 2017, the university initiated a new platform for giving that enables alumni, students, and friends of the university to directly support projects and programs across campus. Aptly named Jump, so far crowdfunding has secured more than $6,000 in financial aid to the Beyond Boundaries Scholars program, supported the student-led management of Relay for Life, fueled research for concussion prevention in youth soccer, and enabled more than 1,200 schoolchildren to have an inspiring experience at the Moss Arts Center.