A Top-ranked education
A Top-ranked education
by Tim Sands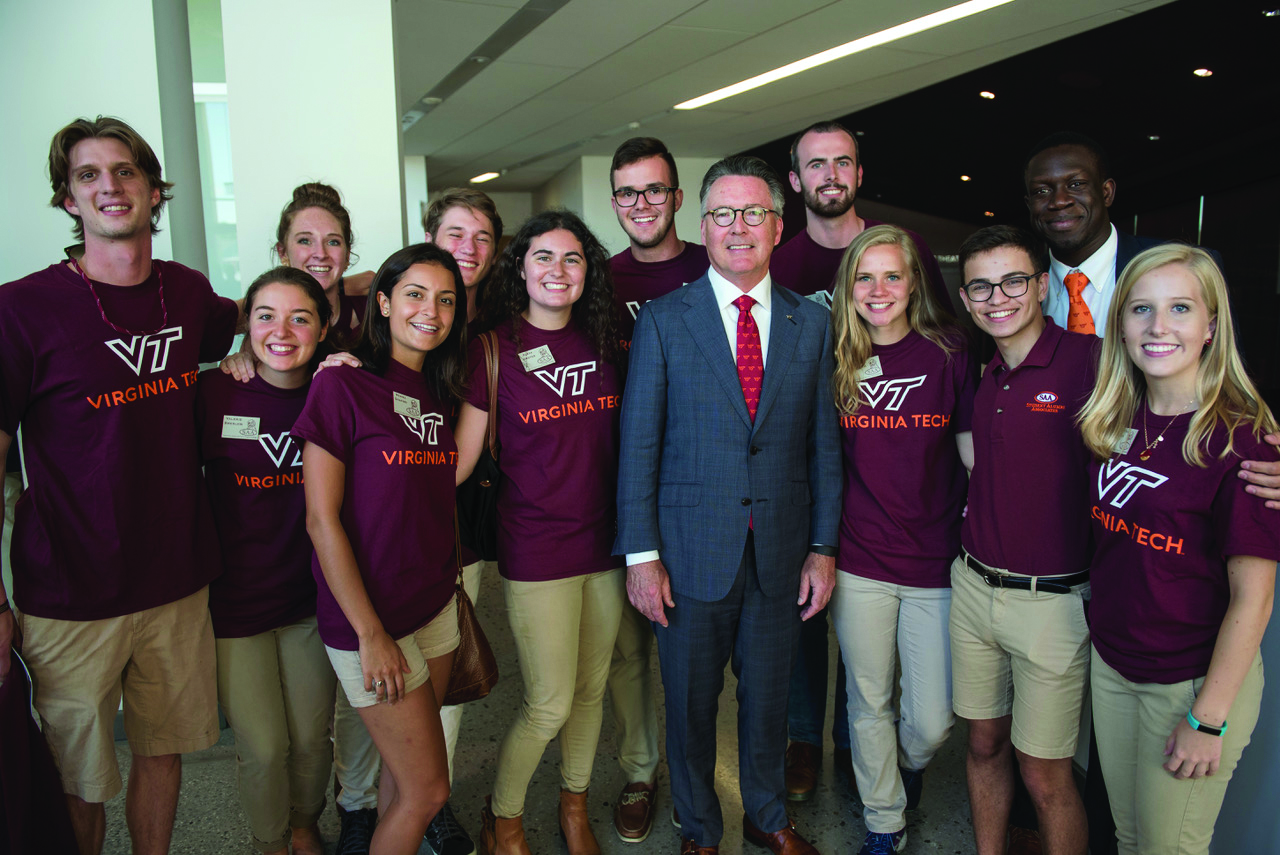 Student-focused: Virginia Tech President Tim Sands joins students following the State of the University address held in September.
There are many reasons to be excited about Virginia Tech in 2017. National and international rankings confirm what Hokies already know, our university is a special place. We're near the top of every ranking that focuses on value, the student experience, and broader outcomes. Niche, a website that conducts student surveys, recently ranked Virginia Tech fifth out of more than 600 public universities, and first among public land-grant universities. Princeton Review ranked Virginia Tech first in the country in the category of students who love their school. Washington Monthly, a magazine that measures school performance based on their contribution to public good, ranked Virginia Tech in the top 10 among public universities, and the top 20 overall. And in the traditional rankings of U.S. News & World Report, Virginia Tech made the top 25 among public universities, tied for our highest ranking ever. A number of our academic programs have achieved top-10 recognition in national and international rankings.
These rankings reflect a unique Virginia Tech learning experience that works across boundaries, leads to unexpected places, and helps students discover and utilize their passions in the spirt of Ut Prosim (That I May Serve).
Our growing strength would not be possible without the alumni, friends, and partners who have set new records for gifts and commitments to the university. Those gifts help support research and education that will transform our world and build the knowledge, skills, and character that prepare our graduates for the opportunities of the future. Thank you for everything you do to support Virginia Tech!
Tim Sands is Virginia Tech's 16th president.