A New Chapter
Our motto— Ut Prosim (That I May Serve)—and the deep history and traditions of Virginia Tech create a sense of community pride and purpose that are readily apparent.
Hokies are genuine and kind. They have grit and determination. They apply their minds to solving the world's biggest problems. And they are proud—proud of where the university has been and where it is going.
Perhaps the most visible change you will see is in the new university logo. To evolve our logo, we leveraged the external awareness of, and our attachment to, the "flying VT" athletics logo that our student-athletes proudly wear, using that recognizable shape to create a university logo that both relates to and stands apart from the athletics logo. We have not changed or replaced the athletics logo for a few important reasons—the most important being that the university logo must represent the full breadth of our community and represent the institution at the highest level. The university logo now appears on vt.edu pages and many printed materials, and in 2018, you'll see a revitalized Virginia Tech Magazine in your mailboxes.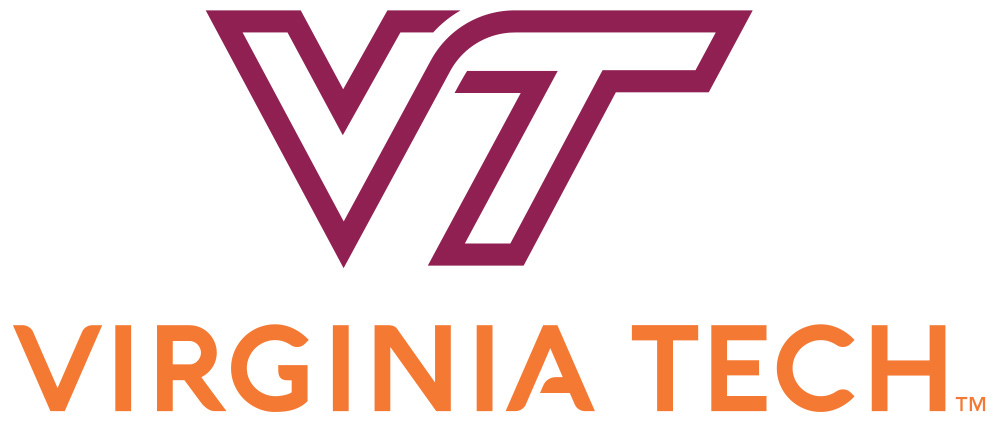 Inside the new logo: Our logo reflects the spirit of the Hokie community, the quality of the university's educational culture, and Virginia Tech's identity as an inclusive community that thrives at the intersection of academic disciplines.
The footprint of the new logo matches that of the athletics logo, which will remain in use. The fresh look unifies how we represent the university, which is especially important for attracting new students, faculty, staff, and friends.
Throughout the process of developing a new brand platform and logo, we purposefully engaged with various audiences, including alumni, to guide our strategy and thinking. And we certainly welcome additional feedback as we continue to evolve our creative platform. Please feel free to write to me at tracyv@vt.edu.
Amid the changes, please know this: Our tradition stands strong. Chicago maroon and burnt orange are our colors, even as we introduce more contemporary colors to our palette. The beloved HokieBird will always have a roost in Blacksburg, even as we continue on the path of becoming a global land-grant university with a deep commitment to research and service. And Hokie Stone will always reflect the golden sunsets of Southwest Virginia, even as our campus footprint grows in Roanoke, the National Capital Region, and around the world.
Now is truly a great time to be a Hokie. It is a moment to claim who we are and who we want to be. Our commitment to serve is stronger than ever. And, as you know, any time you put orange and maroon together, good things happen. Let's go, Hokies!
These qualities will sound familiar to you, as alumni and friends—and these are the qualities that are driving Virginia Tech forward. President Tim Sands and other Virginia Tech leaders are guided by the Beyond Boundaries roadmap, the Destination Areas model of transdisciplinary problem-solving, and a deep commitment to building a welcoming, inclusive community. This is the foundation of how we have evolved the Virginia Tech brand.
Behind the scenes, we have worked in earnest to reshape the university's brand in a way that captures the energy and momentum of Virginia Tech. In our words and imagery, you'll notice a more cohesive and vibrant expression of the role we claim as a community.
Building on greatness: Our history is a source of pride and a driving force for who we are and what we want to achieve. Our new brand builds on that foundation, advancing our progress toward creating the comprehensive land-grant university of tomorrow.
For a video about how we developed the brand, visit vt.edu/brand.
To view the commercial that has aired nationally during football games, search YouTube for "Virginia Tech Get Ready: Lunch Pail."
For more on the university's future, watch President Tim Sands' State of the University address at vt.edu/state-of-university.
Tracy Vosburgh is the senior associate vice president for University Relations.