Relay For Life at Virginia Tech
April 28, 2015
Relay For Life at Virginia Tech
, one of the biggest service events on campus and the largest collegiate "relay" in the world, has raised more than $4.5 million for the American Cancer Society. To participate in this year's event on April 24 on the Drillfield or to help Virginia Tech reach its fundraising goal, go to
vtrelay.org
.
Why I 'relay'
by Ashley Graham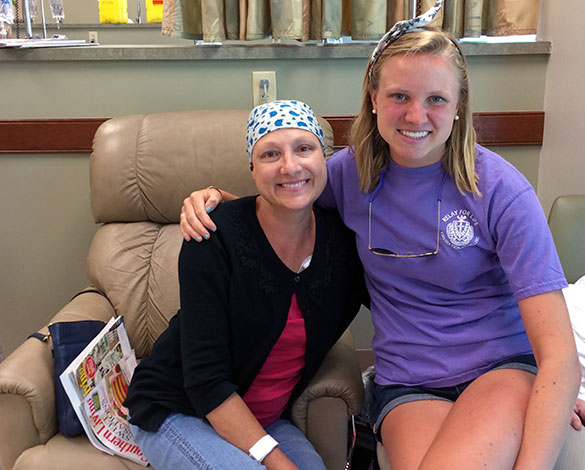 Kim Graham, of Yorktown, Virginia, with her daughter, Ashley Graham, a senior majoring in marketing management who serves on the executive committee for Virginia Tech's Relay For Life. Photo courtesy of Ashley Graham.
Although I "relay" for many reasons, my inspiration comes from the strongest woman I know: my mom.
My story goes back 10 years to a day in fifth grade that I will never forget. Little did my family and I know that day would lead to a journey full of multiple doctor visits and struggles, as well as triumphs, for the next decade.
Read more
Presidential installation
Oct. 17-18, 2014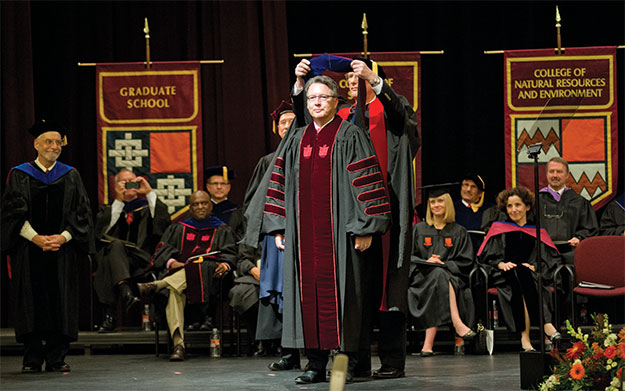 When President Timothy Sands was formally installed in October, he exchanged the academic regalia from his alma mater, the University of California, Berkeley, for new Virginia Tech regalia. Other installation activities, meanwhile, were less formal.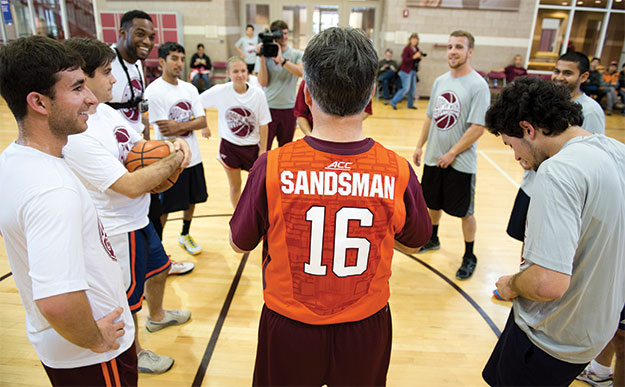 Videos, photo galleries, social media highlights
PRESIDENT'S MESSAGE

Timothy D. Sands

On Oct. 17, I had the pleasure of being formally "installed" as Virginia Tech's president. Of course, I have occupied this role since June, but the ceremony afforded me the opportunity to share some ideas about future directions.
Fortunately for us, few universities in the nation have such a balanced array of programs perfectly suited to the needs of today's world. We have strengths across the board in the science, technology, engineering, and mathematics (STEM) disciplines, accompanied by outstanding programs in in the arts, humanities, and social sciences. If Justin Morrill, the creator of 1862 Land-Grant Act, were around today, I believe he would design a school just like Virginia Tech.
Read more
"Stand Up Planet" stands out
September 2014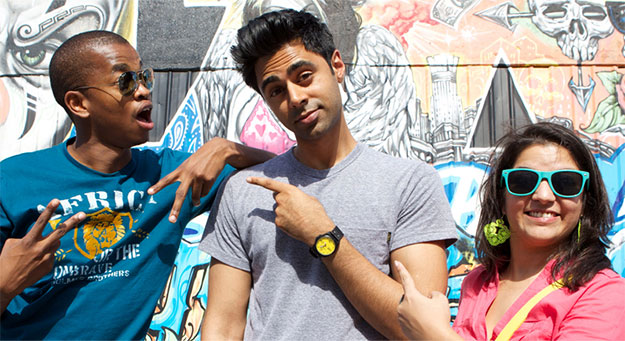 Variously described as a documentary TV show, transmedia series, and digital campaign, "Stand Up Planet" brings social issues into focus by storytelling and stand-up comedy. In the series, American comic and host Hasan Minhaj (center, with South African comedian Mpho Popps at left and Indian comedian Aditi Mittal) searches out comics whose stand-up routines help raise awareness of hardships worldwide.
Because comedy has proven to be an effective vehicle for reaching millennials—the generation born between the early 1980s and early 2000s—who may be desensitized to the onslaught of messages in the media, the project's approach is "a creative new way to tell the story about global poverty," said Caty Borum Chattoo (communication '96), the project's transmedia executive producer. A professor of public communication and executive in residence in American University's School of Communication, Chattoo visited Virginia Tech for a screening and Q&A in the Moss Arts Center in early September.
Read more + view film's trailer
Engineering a new archive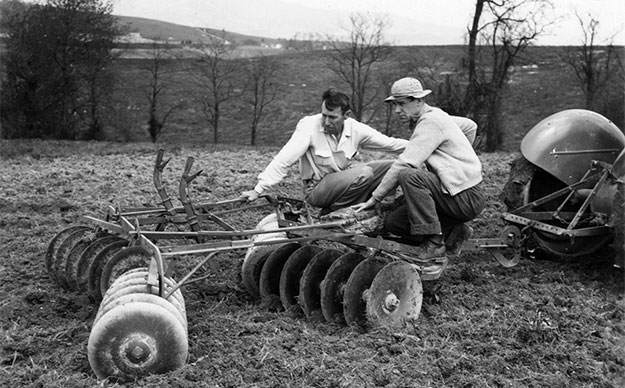 April 1944, Fincastle, Virginia: Disc blades work on clover and lespedeza mulch, showing weight needed to cut Groseclose soil for erosion control. Photo courtesy of Virginia Tech's College of Agriculture and Life Sciences.
When W. Cully Hession (agricultural engineering '84, M.S. '88), professor in the Department of Biological Systems Engineering, chanced upon thousands of photographs and documents deep within Seitz Hall—some dating back to 1915—he knew he'd found the mother lode of Virginia Tech's agricultural engineering history.
The materials—since compiled in a digital collection titled "Project No. 10," the name of the entity that originally funded Tech's agricultural engineering department, today's Department of Biological Systems Engineering—have already proven valuable to researchers and historians alike, Hession said.
Read more + browse the online collection
STILL LIFE

Kicking back
October 2014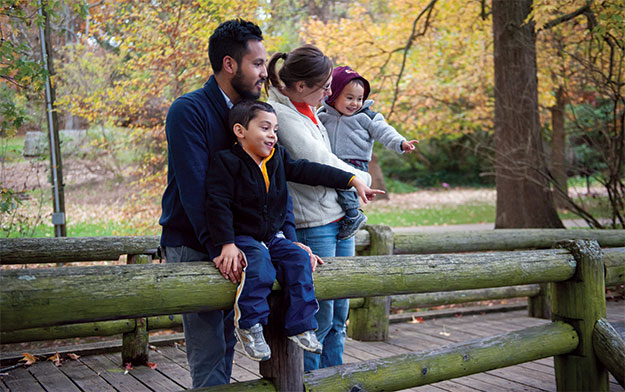 Jessica Yalung '08 and her husband, Justin Yalung '05, with Ezra (left) and Micah at the Duck Pond. Photo by Chelsey Allder.
Several months ago, we asked on the Virginia Tech Facebook page for you to tell us where on campus you preferred to spend a sunny afternoon. The response, overwhelmingly, was the Drillfield and the Duck Pond. So we visited those two spots in October.
Photo gallery
Our photographers play favorites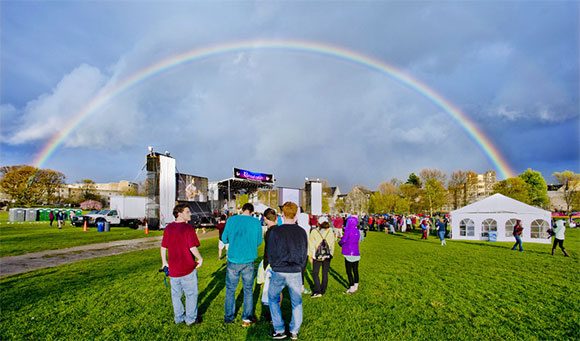 13th annual Relay For Life at Virginia Tech, April 2014. Photo by Michael Kiernan.
University Relations' photographers—Michael Kiernan, Jim Stroup, Logan Wallace, and former intern Chelsey Allder—share their favorite photos from 2014, along with commentary explaining their selections.
Photo gallery
In the next edition of Virginia Tech Magazine
April 2015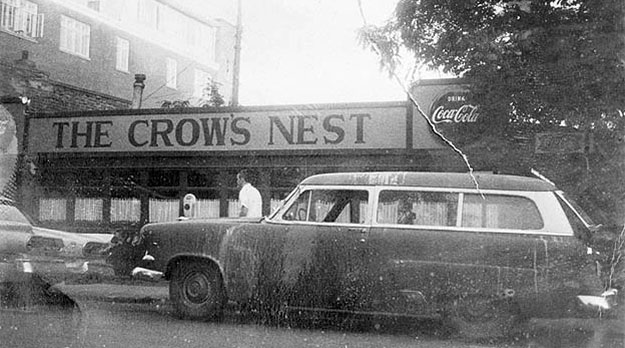 In the 1960s, The Crow's Nest stood on College Avenue at the site of today's Top of the Stairs. Photo loaned by John Cline, Gentry Studio, Blacksburg, Virginia; courtesy of Digital Library and Archives, Special Collections, University Libraries, Virginia Tech.
Published in mid-April, Virginia Tech Magazine's spring edition will revisit the Hokie Nation's favorite Blacksburg restaurants through the decades. Also featured will be coverage of the university's handling of intellectual property, a look at campus-wide protocols for responding to sexual assault, and a tour of VT-FIRE, where alumni-donated class rings are melted to form "Hokie Gold" ingots that are incorporated into all future Virginia Tech rings.