TECH SUPPORT
TECH SUPPORT
by Matthew M. Winston Jr.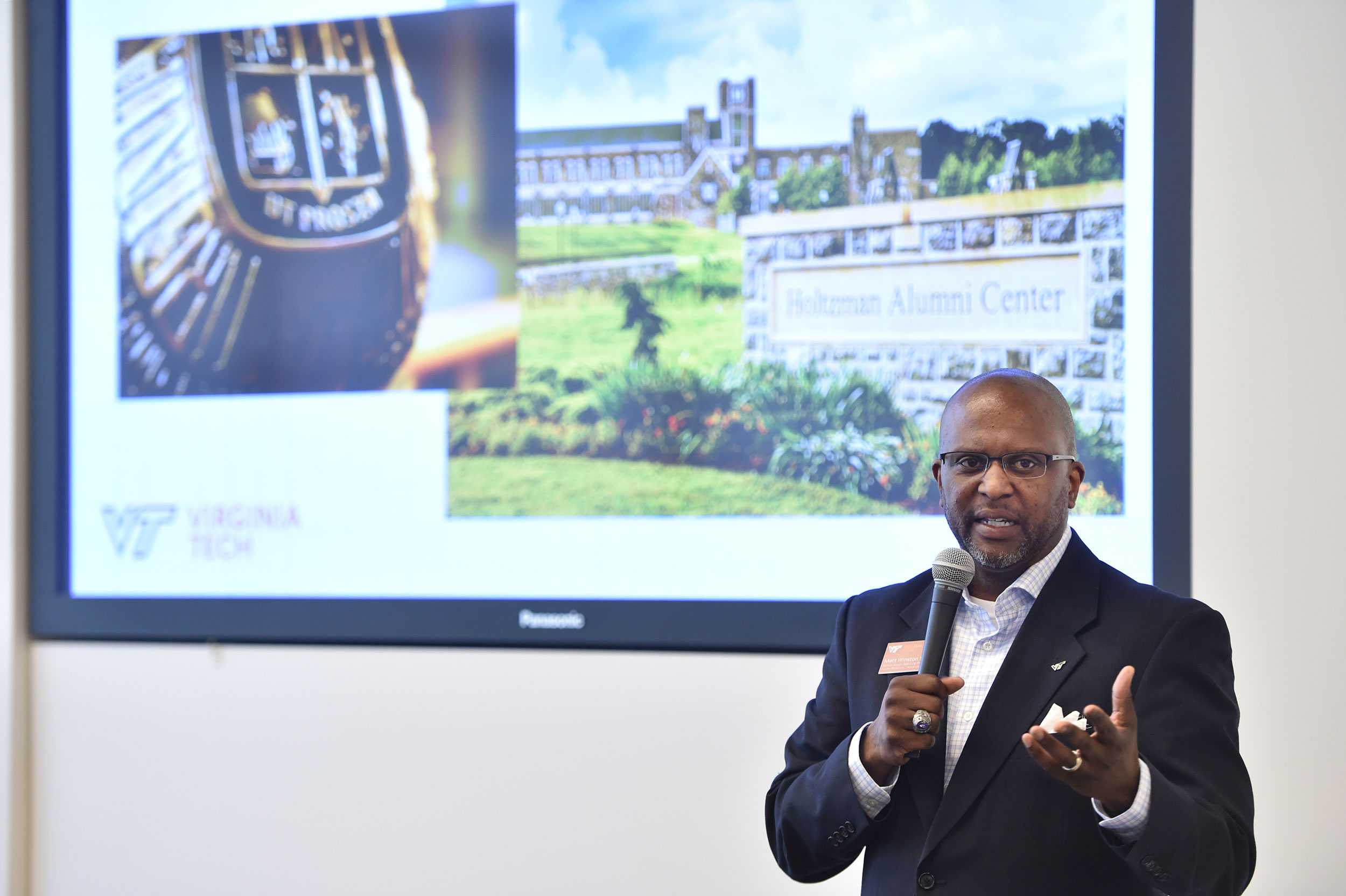 Matthew M. Winston Jr. '90, senior associate vice president for alumni relations
As you can see from the stories in this issue, through collaboration and innovation Virginia Tech alumni, students, and faculty are finding solutions for large-scale, real world problems.
Tech-savvy Hokies are changing how we live and learn. By maximizing the benefits of technology, they are improving our daily routines and making our lives easier, healthier, and safer.
You read about an alumna, who is involved in critical cybersecurity work. You also read about Tom Taylor '84, who oversees Amazon's Alexa program. These Hokies and others like them are changing our daily routines and contributing to the technology we use regularly.
As the university's chief alumni officer, I'm always in awe of—but not surprised by—the talent and success of Hokies who continue to excel in every career field imaginable and have an intrinsic drive to do good.
During a series of recent networking events, I saw this firsthand as alumni, students, friends, and faculty learned from one another and built new bonds. The Virginia Tech Alumni Association has partnered with schools and colleges across campus, as well as industry partners and local alumni chapters to host these events.
Throughout the year we've traveled to dozens of cities bringing along university leaders and faculty experts to inform all Hokies and share our excitement about where they university is headed.
In the last two years, we've grown the number of these events allowing more alumni to gather together in communities across the country.
Most recently, President Tim Sands and I traveled to Silicon Valley where we met Hokies on the cutting edge of technology, eager to change the world. The alumni relations team also traveled to Roanoke, Virginia and Raleigh, North Carolina, partnering with the College of Science and Virginia Tech Carillion to host panels from Hokie alumnae excelling in the STEM disciplines.
We learn from each other and become inspired at our networking events. Hokies coming together keep our community strong. I can't wait to see you at one of our events soon.
Matthew M. Winston Jr. '90 is senior associate vice president for alumni relations.