KEEPING IT REAL
KEEPING IT REAL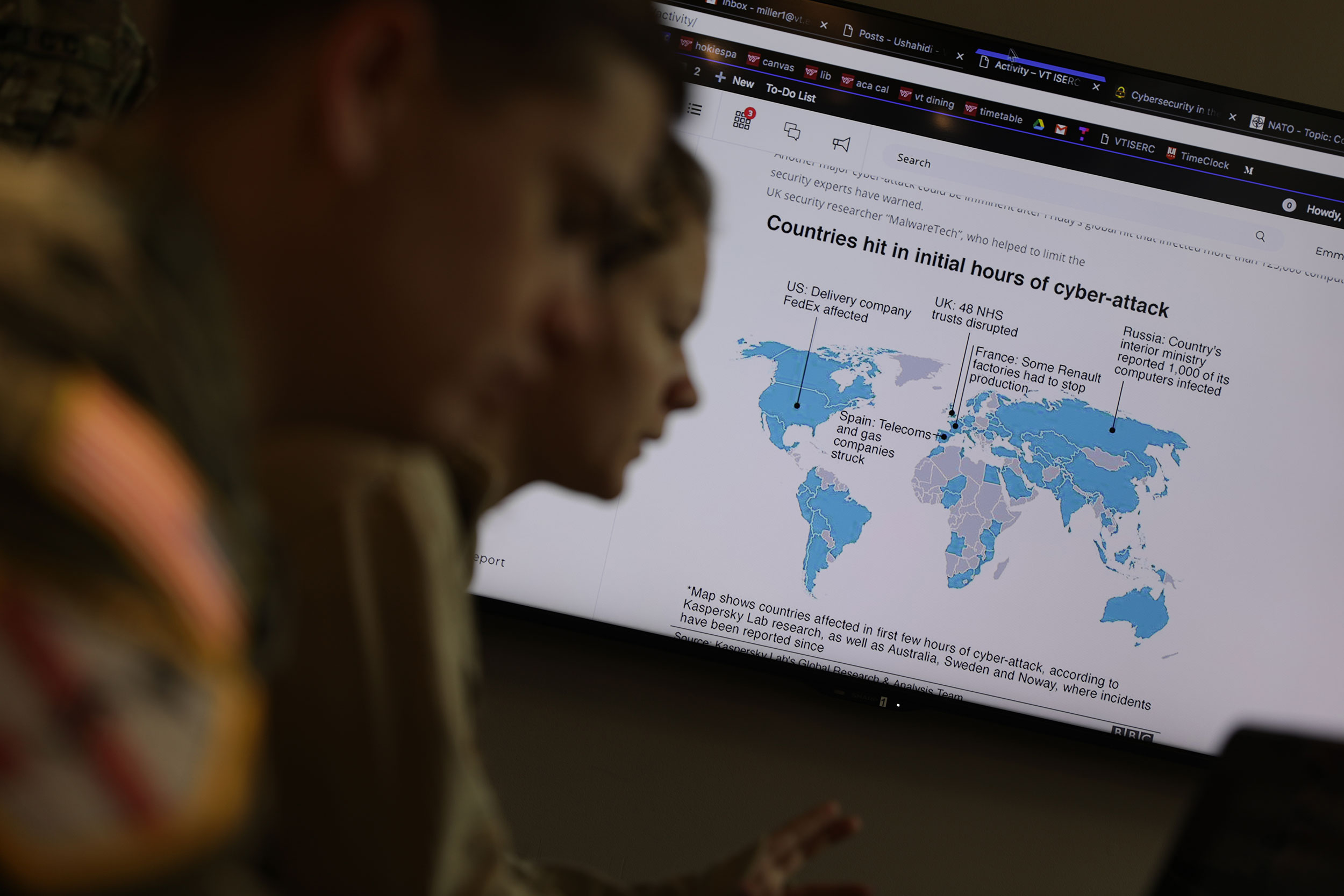 University students experience simulated crises in the Integrated Security Education and Research Center, a high-tech classroom in the New Classroom Building at Virginia Tech.
In an environment of change, Virginia Tech is preparing students for careers that will evolve alongside advancing technology. Future professionals will tackle complex challenges in public privacy, cybersafety, and other adverse effects of the digital environment.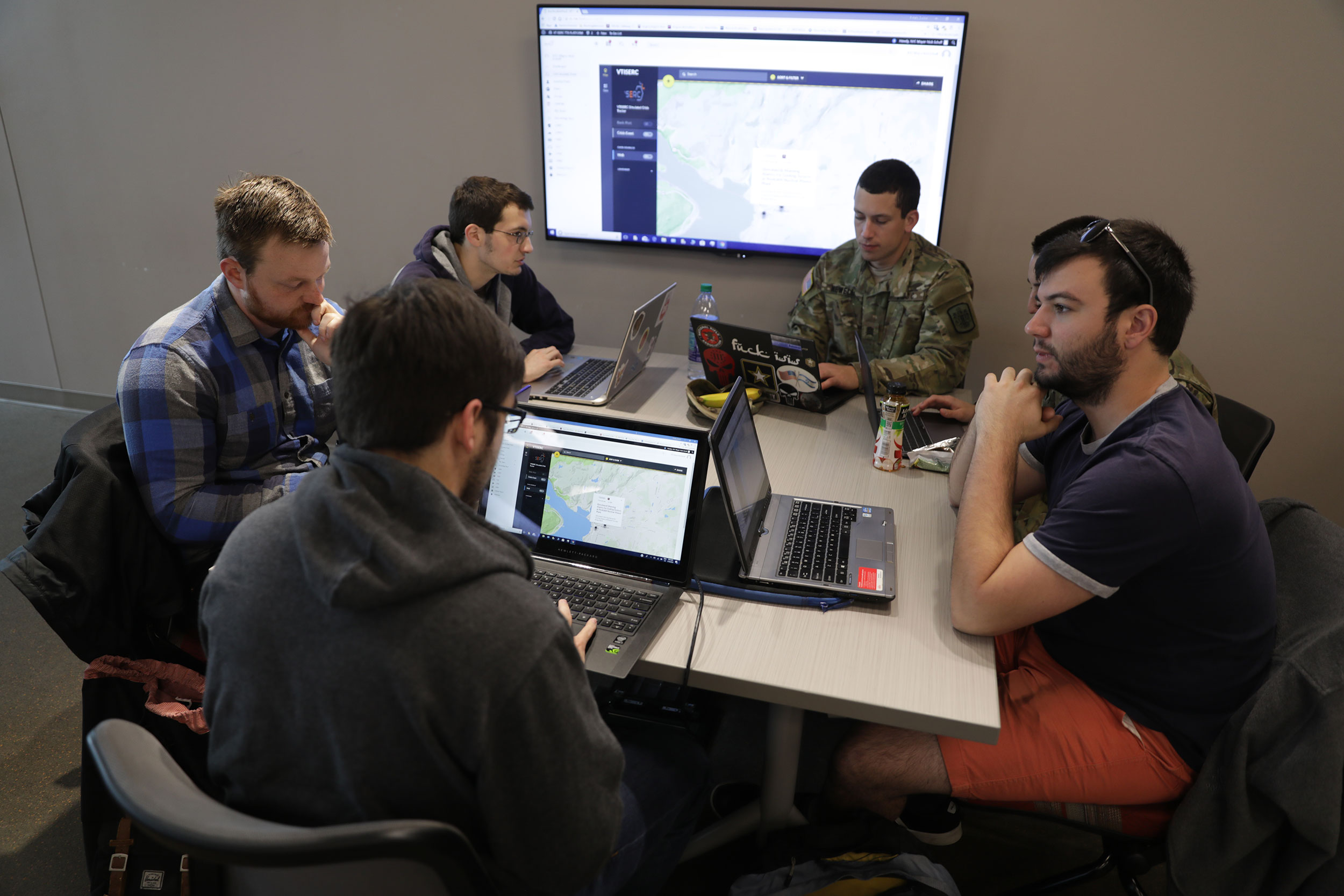 Students are assigned roles on a crisis-management team and tasked with resolving a real-world problem.
Training such leaders requires innovation and a dedicated space for intensive, time-sensitive learning that mirrors reality.
Enter the New Classroom Building's Integrated Security Education and Research Center (ISERC), a space that replicates the workplace during real-world, high-risk scenarios. Here, students resolve complex challenges with implications for science, technology, policy, and ethics.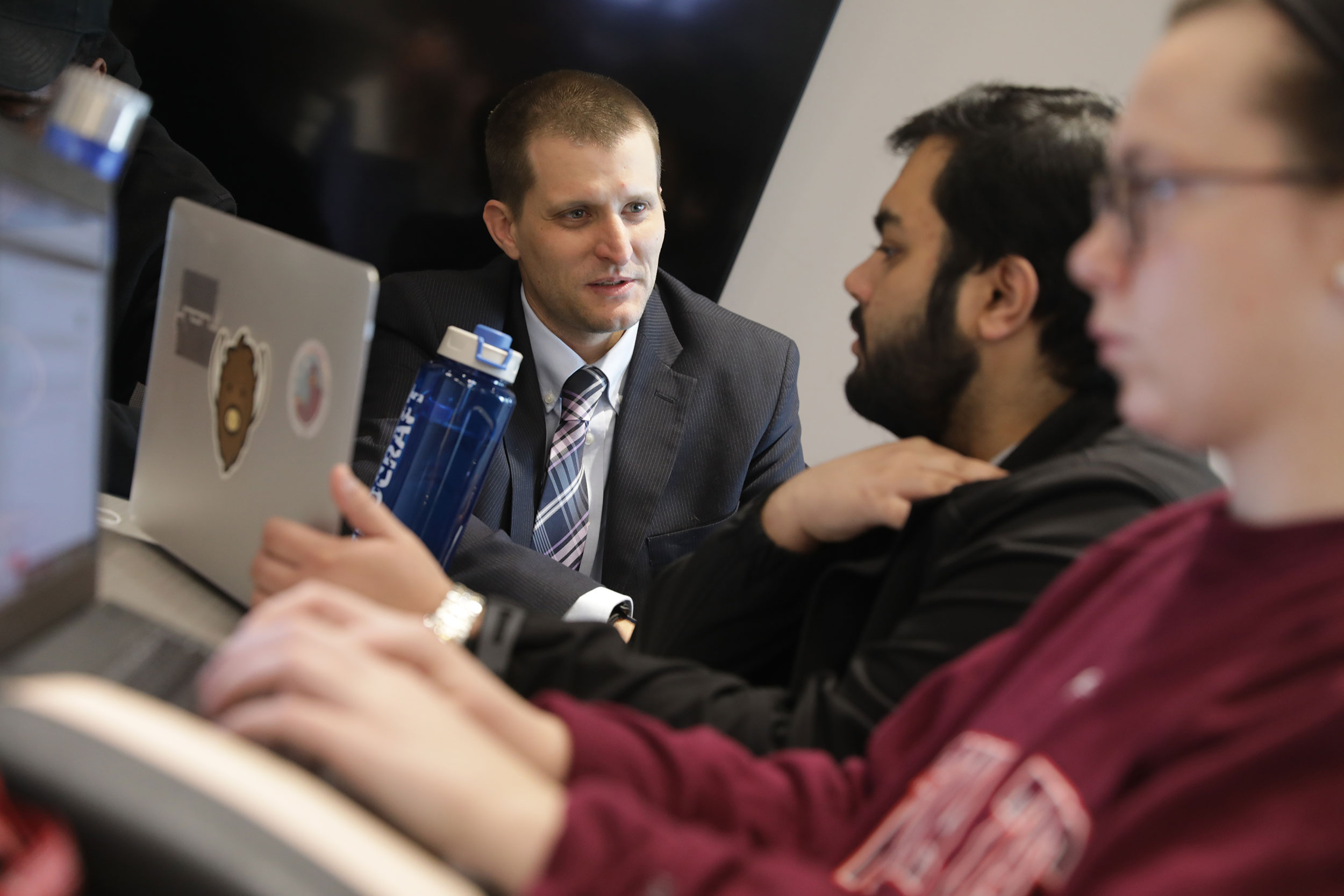 Students get hands-on exposure and learn basic identification skills.
"This is basically like a flight simulator where you can take a [Boeing] 747, turn off both engines, and see how folks deal with it without anyone getting injured," said physics professor Patrick Huber, director of ISERC. "Obviously, we can't drop students into crisis situations and see how they do. So, the trick with this lab is to have them gain experience in a simulated and safe environment."
Building manager Rob Viers guided the creation of the state-of-the-art space.
"Once I met with these folks, and we talked about potentially outfitting this room, I started to get excited," Viers said. "I knew exactly what [audio visual technology] needed to go in here."
The 2,400-square-foot space contains a 27-foot projection screen, three 12,000-lumen projectors, and seven wall-mounted 60-inch LED televisions. The large screen can feature as many as 16 different screens simultaneously. Activity in the classroom is observable from a control room equipped with a two-way mirror.
The ISERC also includes two ceiling microphones capable of pinpointing the location of a speaker to improve audibility. Viers said this system, and two installed pan/tilt/zoom cameras, could be utilized for streaming and recording purposes.
During the planning phase, Integrated Security Destination Area leaders visited Air University's war gaming center at Maxwell Air Force base, in Montgomery, Alabama.
"The best thing we walked away with from there is that you have to evaluate what you did in the class for anything to be effective," Viers said.
Eventually, the team hopes to add an ISREC in the National Capital Region to facilitate joint simulations across the state.