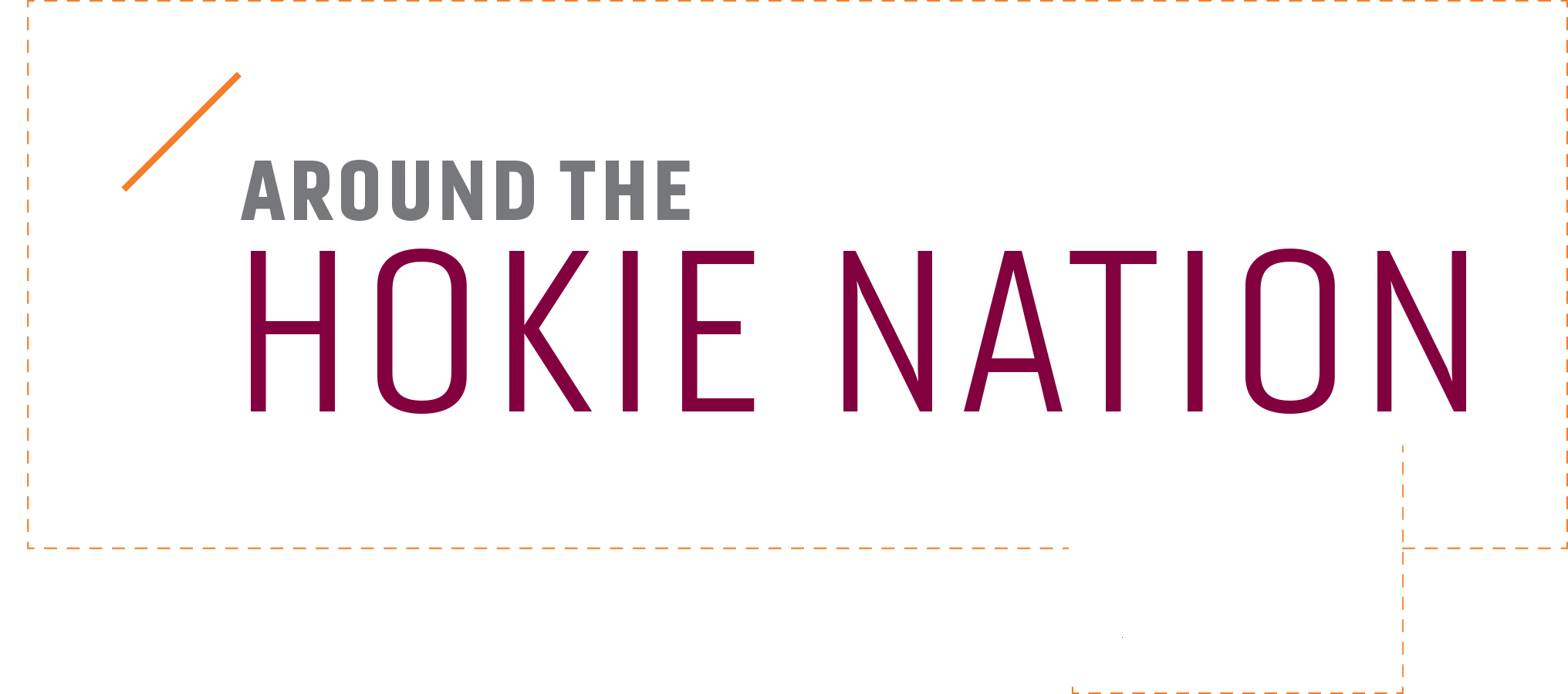 ALUMNI + STUDENTS = A WINNING COMBINATION
ALUMNI + STUDENTS = A WINNING COMBINATION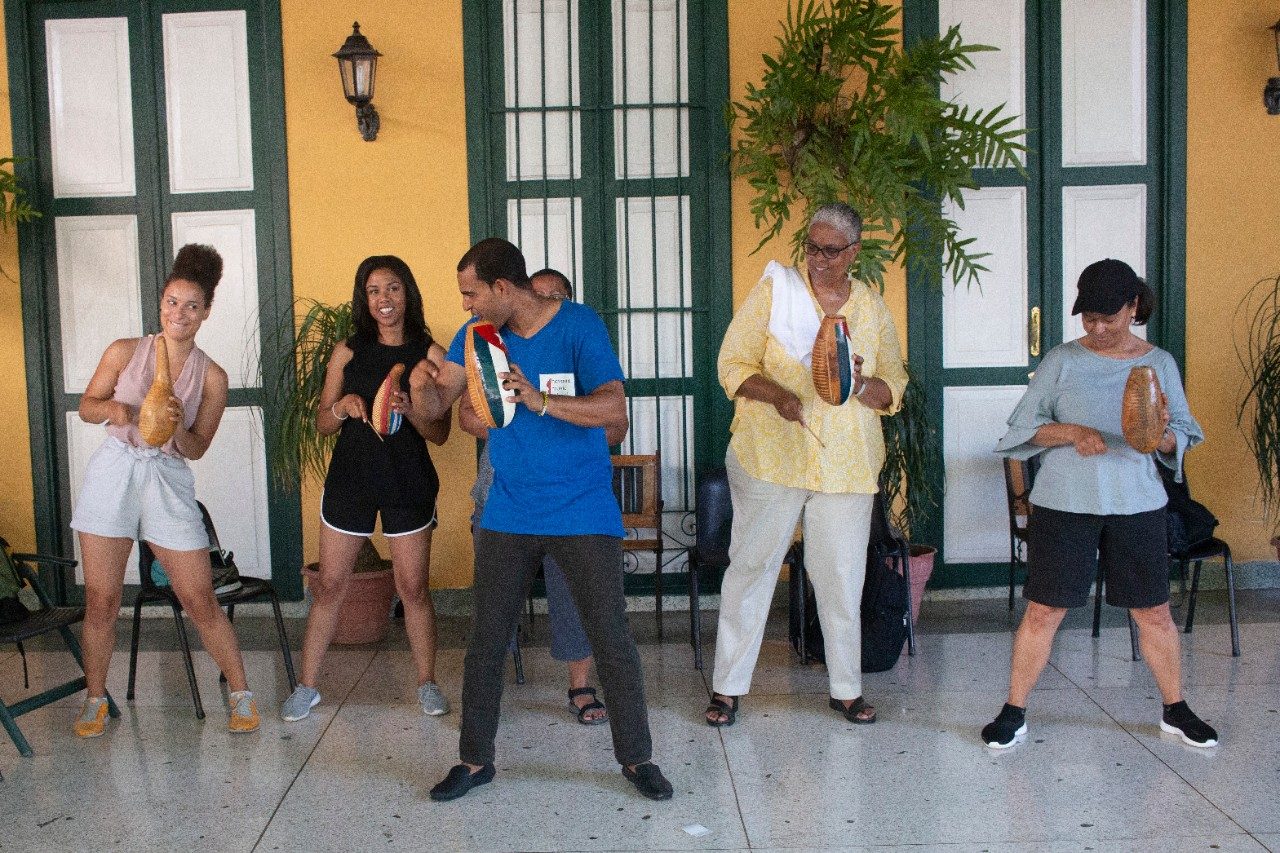 Hokie alumni, graduate students, and faculty members try out musical instruments in Cuba. Pictured from left to right are Alana Thomas, Danielle Barber, Patrice Dickerson, Greta Harris, and Lisa Carter Ellison.
Richard Randolph will graduate from Virginia Tech next spring. Lisa Carter Ellison finished her bachelor's degree in 1986. Thirty-three years separate the graduations of these two Hokies. A June trip to Havana, Cuba, brought them together. Ellison and Randolph were two of 18 alumni, undergraduate and graduate students, faculty, and staff who traveled to Cuba for seven days in June for the first cultural immersion trip hosted by the university's Black Male Excellence Network.
Crowdfunding played a large role in making the trip possible for students. Through the university's spring JUMP crowdfunding campaign, the Black Male Excellence Network raised about $7,000 to cover most of the trip's costs for undergraduate students.
PLUGGED IN: THE POWER OF HOKIE CONNECTIVITY
PLUGGED IN: THE POWER OF HOKIE CONNECTIVITY
Matt Arden
Seventeen years after graduating from Virginia Tech's College of Liberal Arts and Human Sciences, three-time Emmy award winner Matt Arden '99 accepted an invitation to serve on the Marketing Industry Mentoring Board of the Pamplin College of Business. Joining the board of another college represented an opportunity to share his professional expertise across a broader swath of the university's student body.
Arden has since found mentoring opportunities that have continued to inspire him to combine his career experiences with his passion for helping Hokies.
"As someone who wasn't the best student but was pretty successful once I got outside of college, I felt I could help students who might need a little push or who show promise but are struggling academically," Arden said.
After graduating, Arden stayed in Blacksburg as the first video producer for hokiesports.com. He then moved to Turner Broadcasting in Atlanta, where he spent 11 years and became a founding member of the award-winning Creative Services Sports Unit. Before taking on his current role as senior vice president of brand creative, programming, and innovation for Screenvision Media, Arden worked for Maggievision Productions in New York City, producing content for ESPN, the ESPYs, and NFL Honors.
Read more about Arden.
ROCKING THE WORLD OF MUSIC VIDEO
ROCKING THE WORLD OF MUSIC VIDEO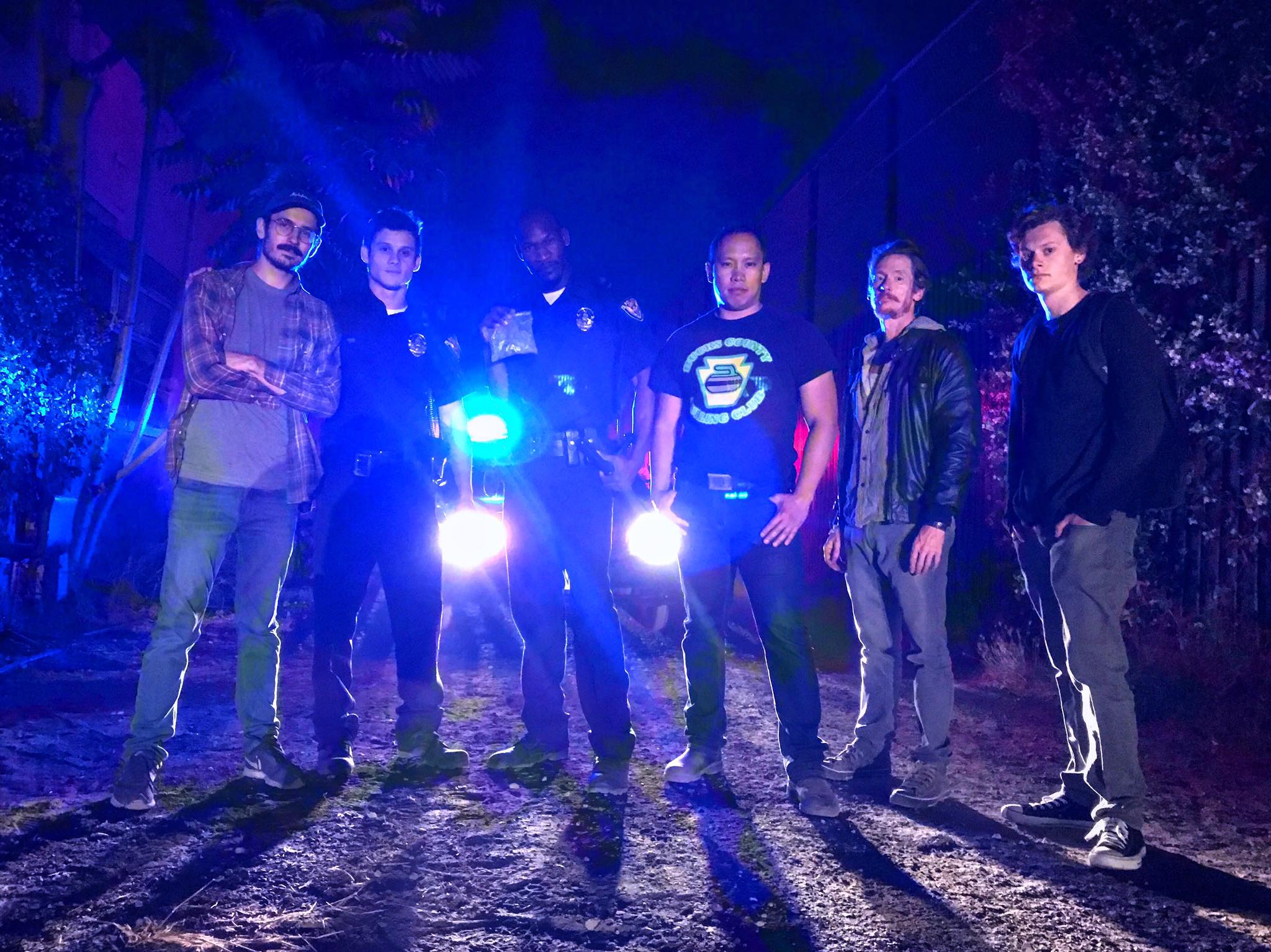 Mel Soria (fourth from left) with cast and crew on the set of Fall Out Boy's "Champion" video. A 2003 industrial design graduate, Soria directed the video, which earned his second nomination for an MTV Video Music Award. Photo by Bashir Taylor.
Mel Soria's Instagram feed offers a visual tour of the storybook life of a music video director. In one photo, he's backlit on the stage set of a Panic! At the Disco video shoot. In another, his feet dangle from an open-air helicopter over the Statue of Liberty.
Since graduating from Virginia Tech's industrial design program in 2003, Soria has gone on to direct award-winning hit videos for bands like Fall Out Boy, Train, Panic! At the Disco, and New Politics. In 2015, his music video for Fall Out Boy's hit single "Uma Thurman" won the MTV Video Music Award for Best Rock Video. He earned the nomination again last year for Fall Out Boy's "Young and Menace," co-directed with longtime collaborator Brendan Walter.
At 35, Soria has racked up an impressive resume on IMVDb, the Internet Music Video Database, as well as recognition of his work in publications ranging from American Cinematographer to Rolling Stone. Soria is quick to point out that his education at the College of Architecture and Urban Studies is the "secret weapon" that has allowed him "to hack into the world of film and distinguish myself as a director."
"I have a streamlined process for filmmaking that I've adapted from what I learned as a designer at Virginia Tech," he said. "I use it every day on set, and it gives me a competitive edge."
Read more about Soria in the spring 2018 edition of CAUS+effect.