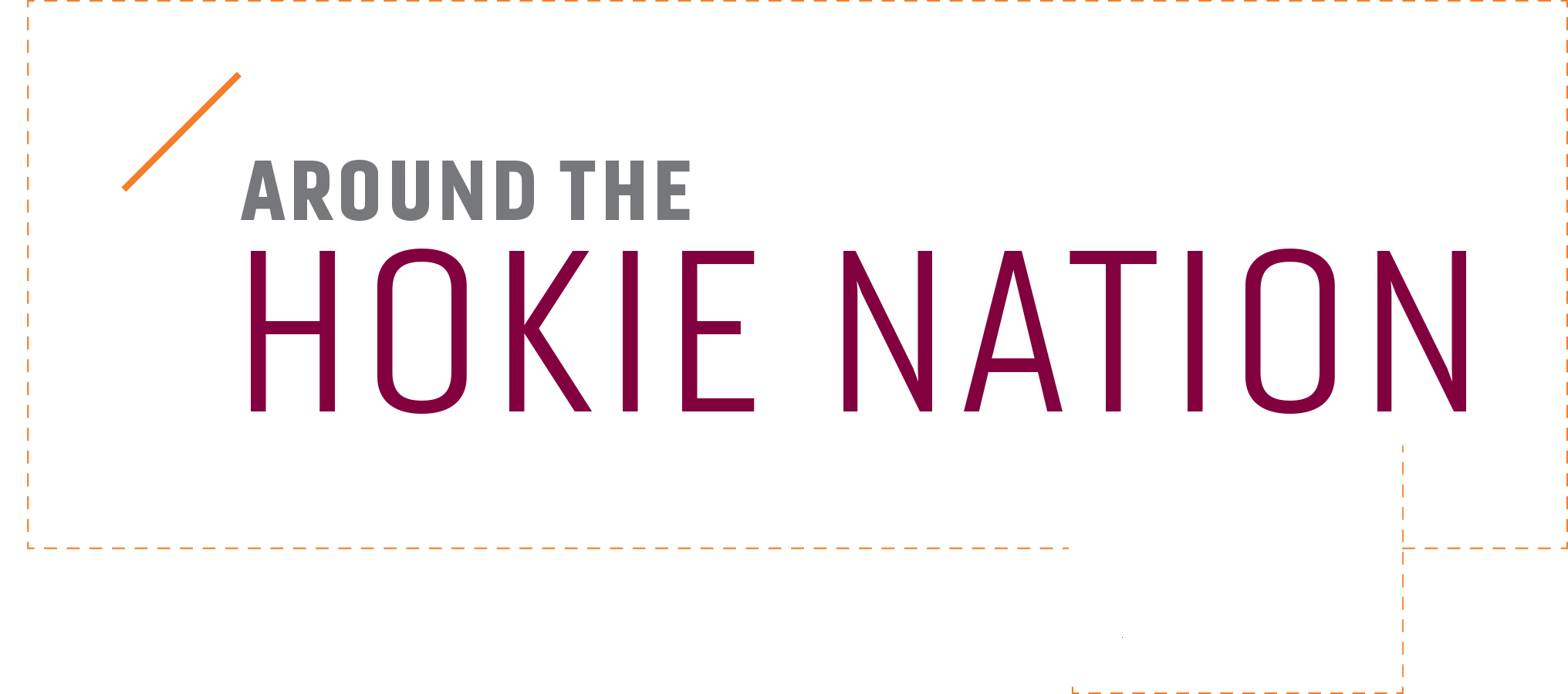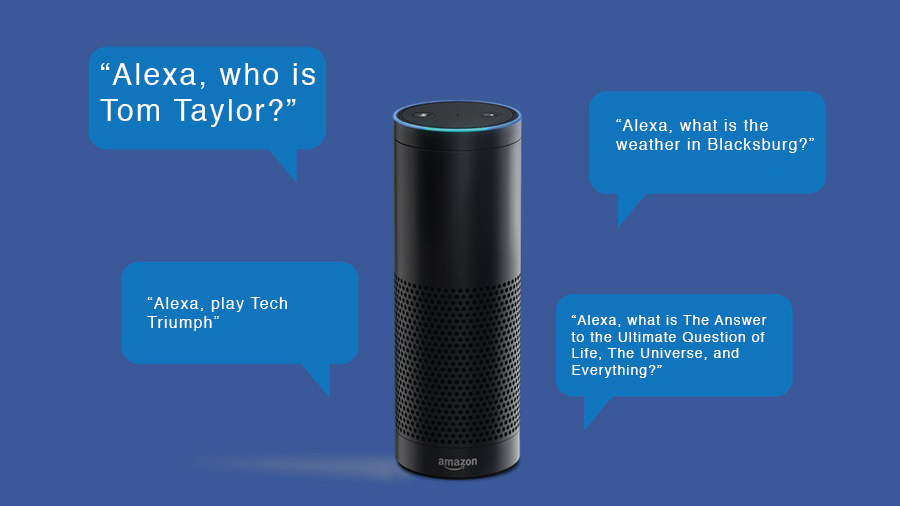 Alexa, Amazon's voice-controlled personal assistant, is named for the Library of Alexandria, which stored the knowledge of the ancient world.
Tom Taylor '84 oversees the entire Alexa and Echo program area at Amazon.
Taylor discovered the secret to success in kindergarten.
"Three simple words. 'Raise your hand.' That's the secret," said Taylor. "When one door closes you have to be ready to look for the next. If you see something that you want to be a part of, you have to communicate that interest. If a professor or a friend or an employer asks for volunteers, you should be the first to respond—every time. Success is all about taking risks. Looking for more. Raising your hand high and saying 'Pick me.'"
Taylor, who majored in mechanical engineering at Virginia Tech and furthered his education at the Massachusetts Institute of Technology, admits that his early efforts in the professional arena included a few missteps.
"I didn't come out of the gate running," said Taylor. "I made mistakes. One of the biggest was not transitioning well from a flexible college schedule to rigid work hours and big company corporate culture. I was lucky that I had a supervisor who saw some raw potential and coached me in a positive direction. I've been given chances throughout my career that I believe I had no right to be given. I try to do that for my employees now."
After working as an engineer at Delphi Automotive Systems for a decade, Taylor moved to Seattle and joined K2 Sports. As director of operations, he managed the company's ski and snowboard manufacturing operations worldwide.
In 2000, Taylor left K2 to pursue a position with growing internet retailer Amazon. Although the move was a step away from conventional engineering, Taylor recognized the opportunity to employ systems-centered thinking to develop gold-standard business processes for the online seller.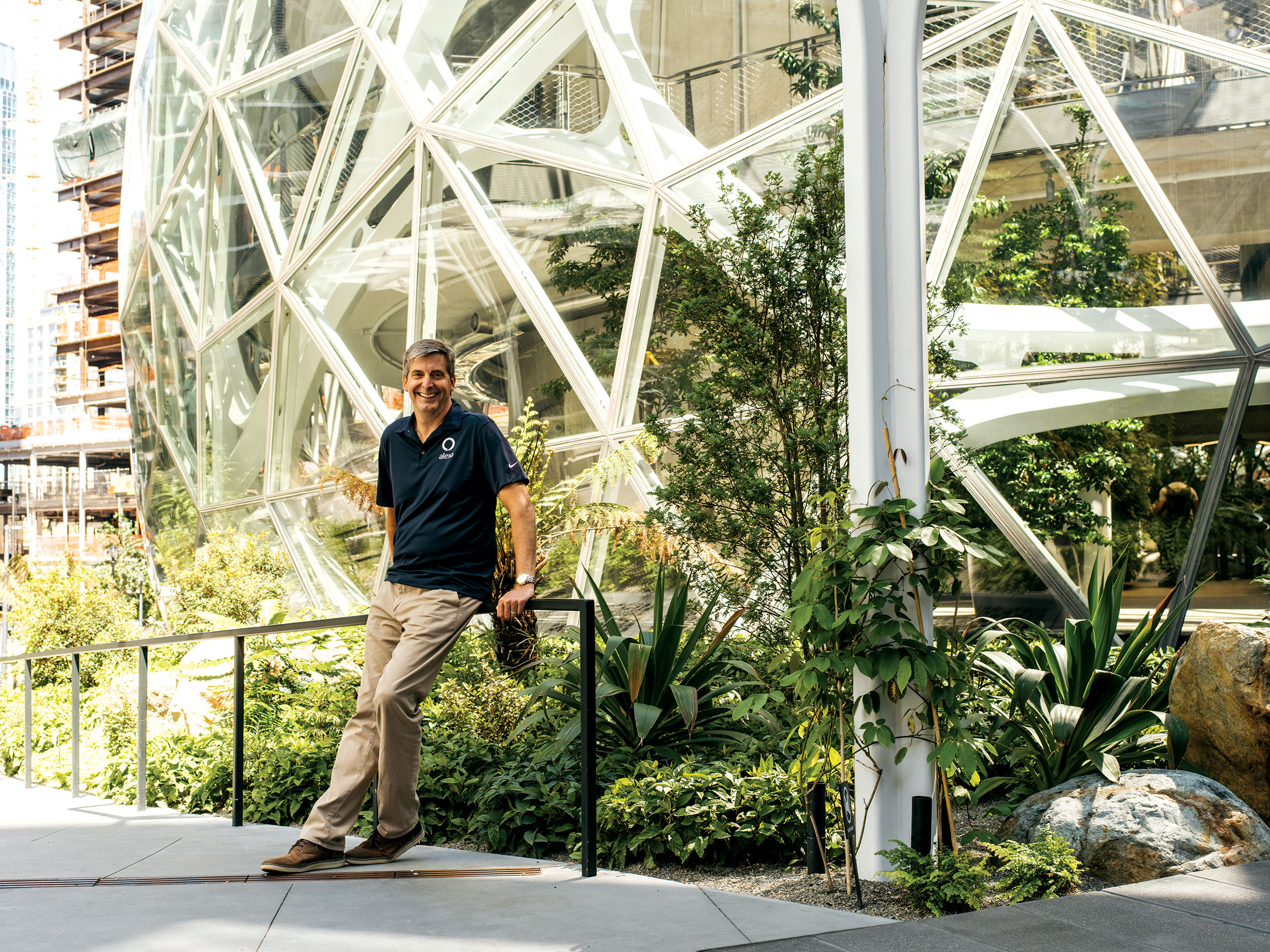 Seattle Spheres: Amazon created a direct link to nature right at their urban headquarters. The Spheres are home to more than 40,000 plants from the cloud forest regions of more than 30 countries. The indoor gardens offer spaces where people like Tom Taylor '84 can think and work a little differently.
"Amazon's success is driven by connecting people with products in a seamless fashion. Developing a safe process for purchase and delivery for millions of buyers and sellers involves managing minute details from order to fulfillment," Taylor said. "My role is about people leadership, process, and technology."
Early on, Taylor worked from London managing European operations. In 2004, he returned to the U.S. to work with large retailers interested in utilizing Amazon's platform. His role included fraud control and compliance as well as balancing the needs of large retailers with those of smaller sellers. In 2016, during a meeting with Amazon leadership, Taylor had an opportunity to take his career in a new direction.
"I was asked to consider taking over a marketing role within our devices group. I thought that we be a very poor match to my skills and experience, but after using the new Echo speaker and building voice skills, I told them my ideal job would be to run Alexa," Taylor said of the voice-controlled personal assistant. "After reminding me that there was already someone doing just that, our conversation shifted to other topics."
Not long after that meeting, however, Alexa's team leader left Amazon. Today, senior vice president Taylor oversees the entire Alexa and Echo program area. "I raised my hand, and it led to a fun and exciting new opportunity."
"Ut Prosim, to serve … I have lived that in wanting to help the world," said Taylor, who as a student served on the Virginia Tech Rescue Squad. "I want to be a good leader, to help our employees have better lives. Alexa is about that, too, for customers. She was created to make life a little better, a little easier."
According to Taylor, Alexa's personality was designed with three primary character traits in mind—she is humble, helpful, and quirky," he said.
Alexa is named for the Library of Alexandria, which stored the knowledge of the ancient world. To date, she has over 50,000 skills thanks to developers around the world. Alexa has received more than a half million marriage proposals, demonstrating how much customers love interacting with her and her capabilities and popularity continue to grow.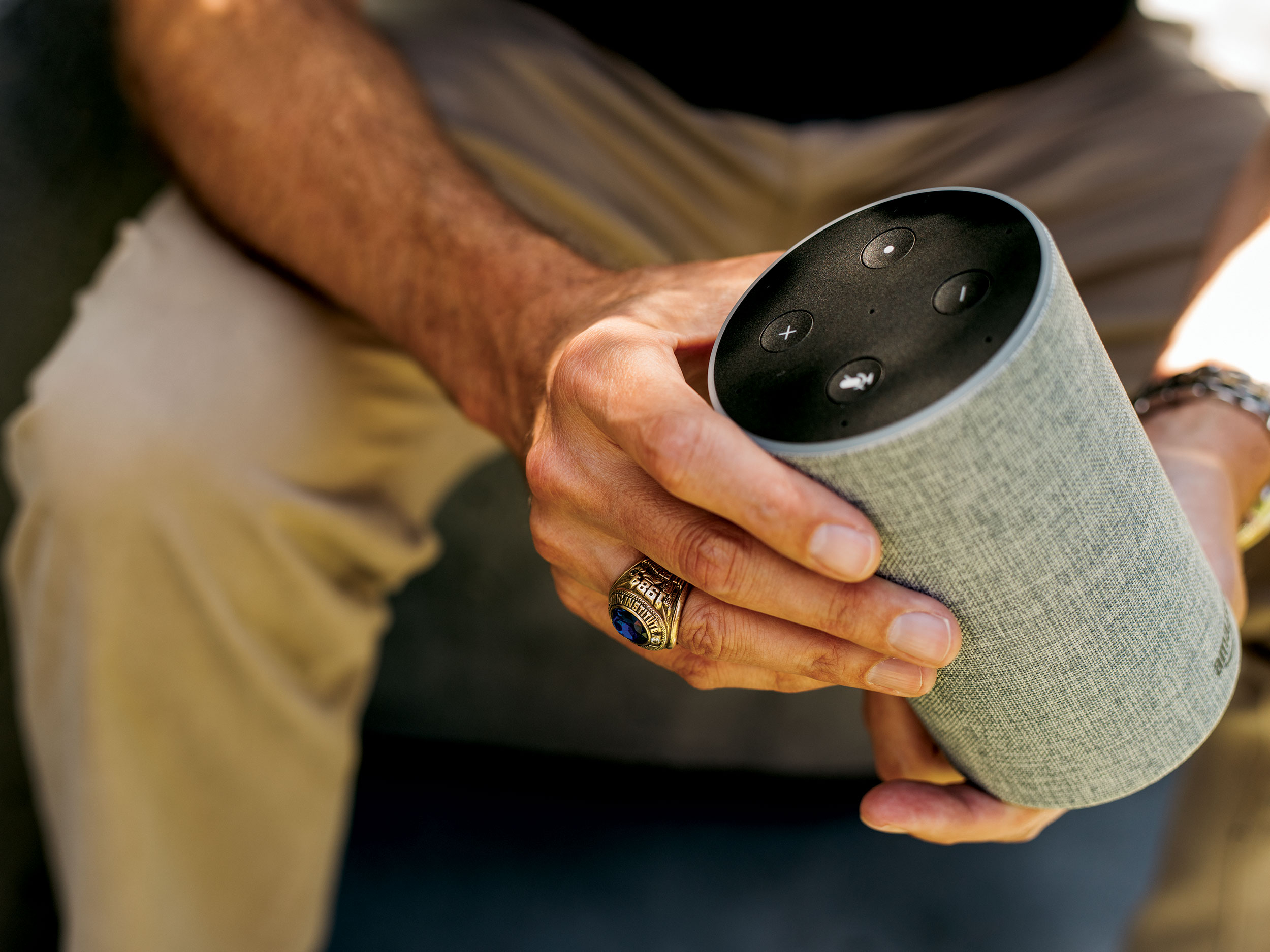 Meet Alexa: The Echo is a brand of smart speakers connected to Amazon's voice-controlled personal assistant, Alexa.
Robert Stites '89, who earned a degree in materials engineering, also works with Alexa. "Tom joined our devices leadership team about a year ago," said Stites. "We connected through his love of colorful shirts and socks and being fellow Hokies."
Stites describes Taylor as having a brilliant focus and a naturally open disposition. "Tom has a wonderfully self-depracating personality that makes it easy for you to talk to him. You can see elements of this in Alexa; Alexa doesn't present herself as distant, demanding, or 'techie,' but as a trusted assistant, ready to help you."
According to Stites, Taylor also brings a commitment to lifelong learning to his role. "Tom continues to test himself in new areas, but sometimes that doesn't work out quite as planned," Stites said recalling a business trip to China. "Tom had to cancel due to a skateboarding accident. I had a great time explaining his predicament to the leaders we were meeting in Asia. Tom's energy, enthusiasm, and sense of adventure invigorate the organization, and he keeps us all on our toes."
For Taylor, success isn't just about work. "A lot of life is serendipitous," he said. "You have to be ready. That doesn't just mean having skills or knowledge. You need to stay healthy. You need to focus on the important people in your life and take care of your relationships so that you are prepared to take advantage of opportunities. I wonder sometimes how many people have missed a chance at something really fulfilling because they let the ball drop with their health or in their homes or with their families. It can't be one at the expense of the other. Finding balance is as important in the office as it is outside."
How does Taylor spend his free time? "Well, I enjoy time with my family," said Taylor. "I also like every sort of water sport. Last year, my daughter asked what I wanted to do for Father's Day, and I told her snow board and water ski. We did both on the same day. I was on the snow in my swim trunks. Where else but the North West could you possibly do that?"
As for the future, Taylor is excited about where Alexa may lead him. "If I've learned anything, I've learned to enjoy the adventure. You should never expect that where you start is where you will end up."