SESQUI WHAT?
sesquicentennial
[ses-kwi-sen-ten-ee-uhl]
adjective
1. pertaining to or marking the completion of a period of 150 years.

noun
2. a 150th anniversary or its celebration.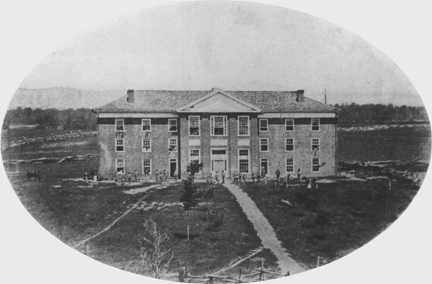 Preston and Olin Hall in 1872
Isabelle Largen wants to solve the world's water crisis.
Rohan Muthukumar wants to design virtual reality devices for people with autism.
Both have big visions to make the world better. They believe that a Virginia Tech education will help them do it.
Largen and Muthukumar are two of the 6,428 first-year students who entered the university this fall. Many of these students will graduate with the Class of 2022 during the Virginia Tech's sesquicentennial, marking the 150th year since its founding. The sesquicentennial class boasts a higher academic profile and includes more underrepresented and underserved students (34 percent) than past classes.
Both Largen and Muthukumar received scholarships through Virginia Tech's Beyond Boundaries program. The program, which has increased its number of scholarships this year by more than 50 percent, aims to reduce the cost of college for students from underserved communities and helps Virginia Tech compete with institutions offering more generous financial aid for high-achieving students. By 2022, Virginia Tech aims to have a more diverse campus with at least 40 percent of undergraduate students who are underrepresented or underserved.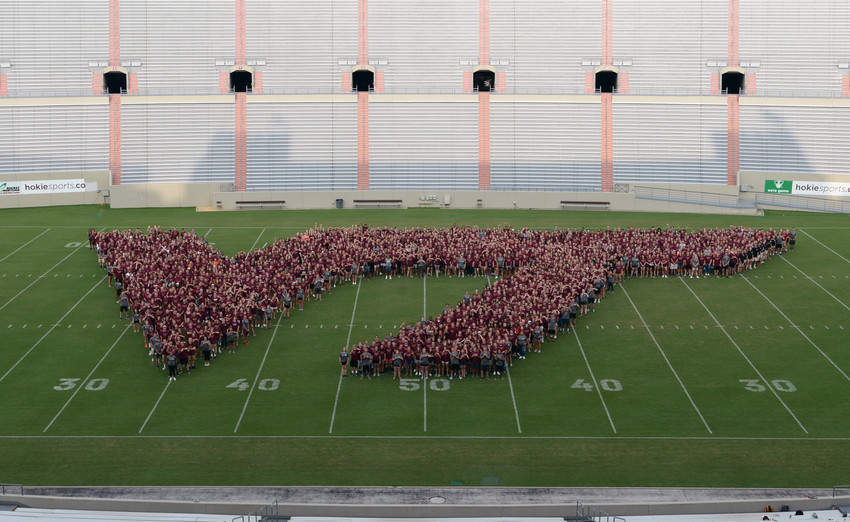 Virginia Tech Class of 2022 at the 2018 Hokie Hi Welcome Picnic
Largen grew up with a strong interest in the environment. Throughout high school, she volunteered with a Virginia Cooperative Extension program that tests community well water for contamination. She was drawn to the Virginia Tech's major in water in the College of Natural Resources and Environment.
"That is something that I am really passionate about," said Largen, who plans to minor in Arabic. "This sort of work is definitely a grassroots thing. You can't just expect to go and solve the world water crisis in developing countries. First, you have to raise awareness."
As a middle schooler, Muthukumar began programming video games and developing apps. He also learned a lot about autism, spending time with a friend whose brother has the disorder. When Muthukumar began to learn about virtual reality and found that people with autism couldn't access the technology, the wheels in his head really started to turn.
Austism spectrum disorder affects communication and behavior. People with the condition hear and process information differently, making virtual reality inaccessible to them, he said. Recognizing the potential of the technology, Muthukumar wants to change that.
"The hope is that VR would help him [his friend's brother] to get more engaged," said Muthukumar, an engineering major.
The Newest Hokie Class
A snapshot of the Virginia Tech sesquicentennial class of 2022
46
states and U.S. territories
6,428
total first-year Hokies
4.06
average grade point average
34%
percent underrepresented minority and underserved students
1,888
first-year students accepted admission to College of Engineering – most-popular college
1,122
first-year students accepted admission to College of Science – second most-popular college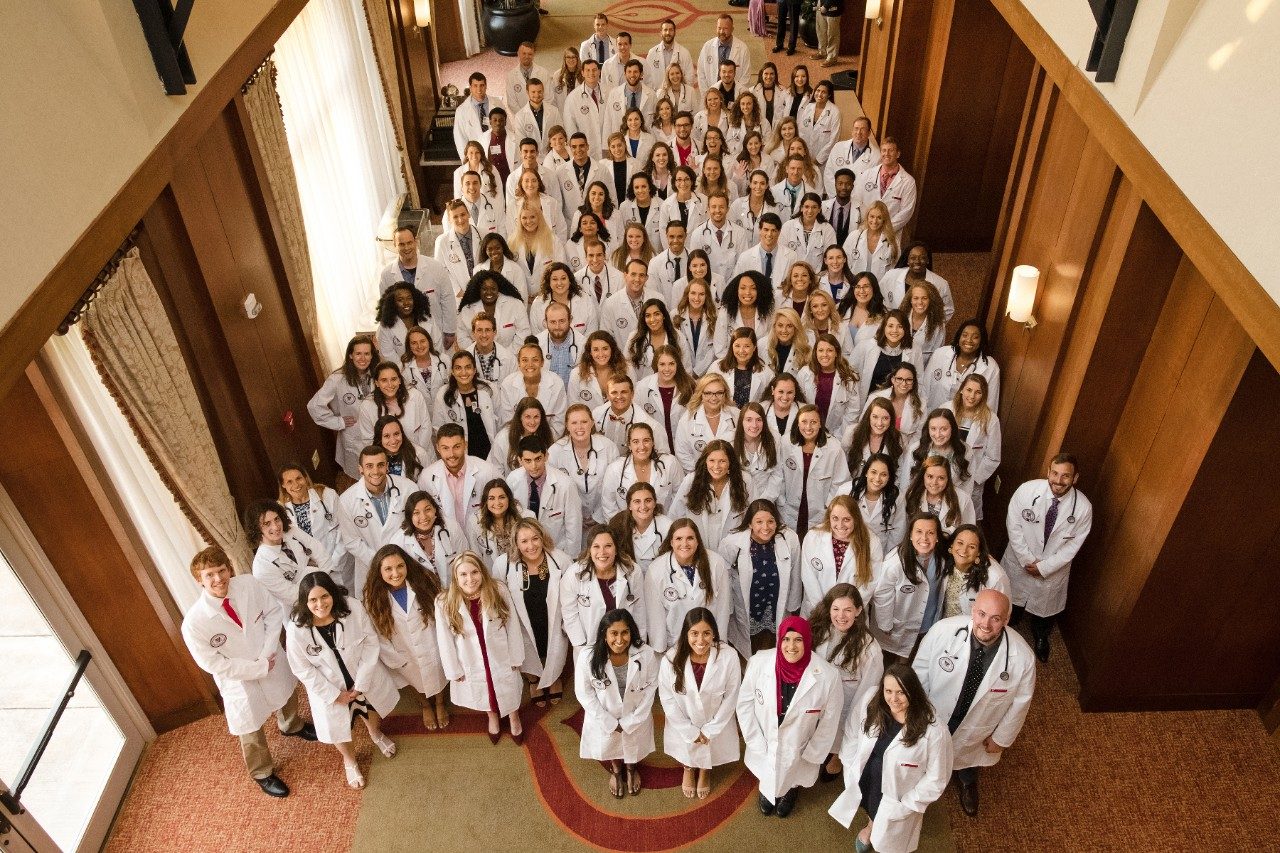 Members of the Class of 2022 assembled for group photos after receiving their official white coats during the veterinary college's matriculation ceremony held on Aug. 17. Photo by Devon Rowland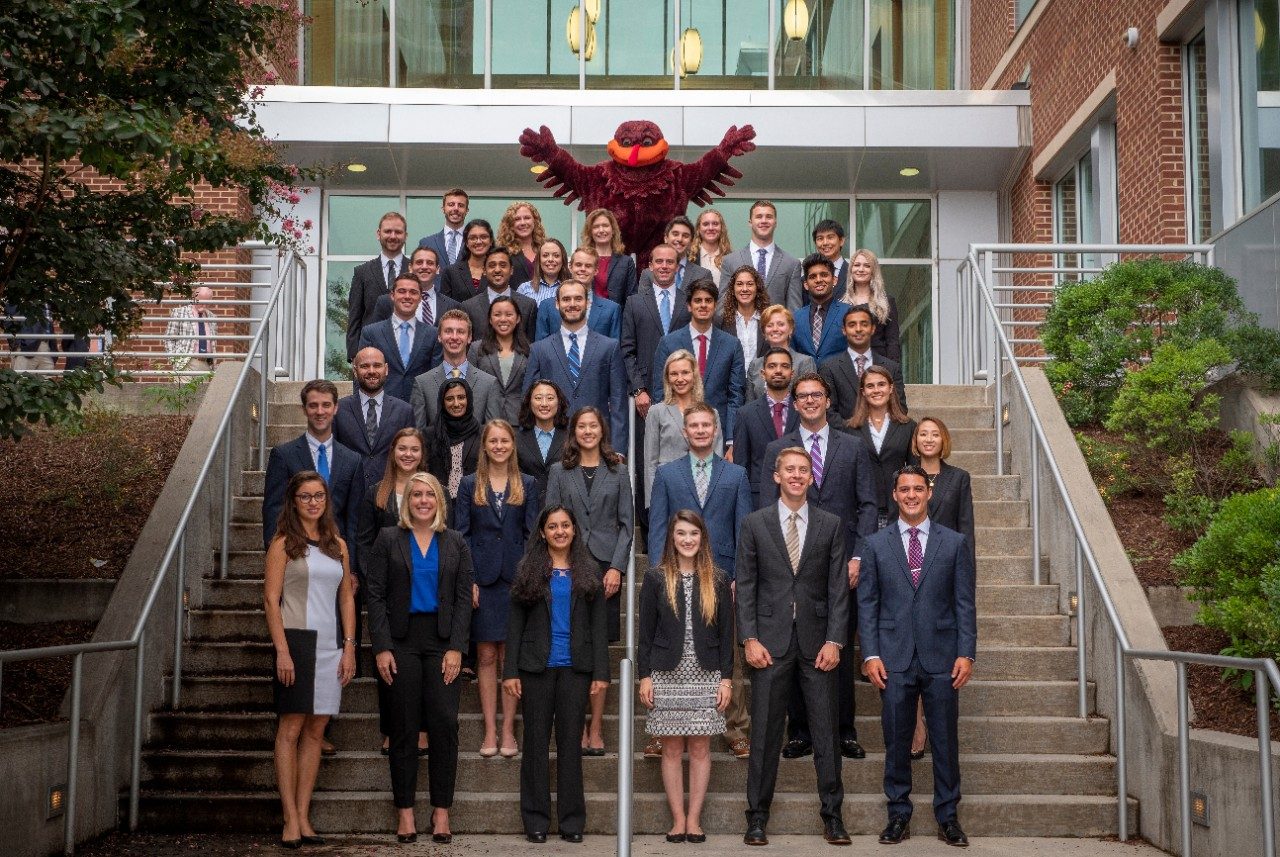 The Virginia Tech Carilion School of Medicine welcomed its ninth class on July 30, 2018. It is the first new class to arrive at the medical school since it became an official college of Virginia Tech on July 1.