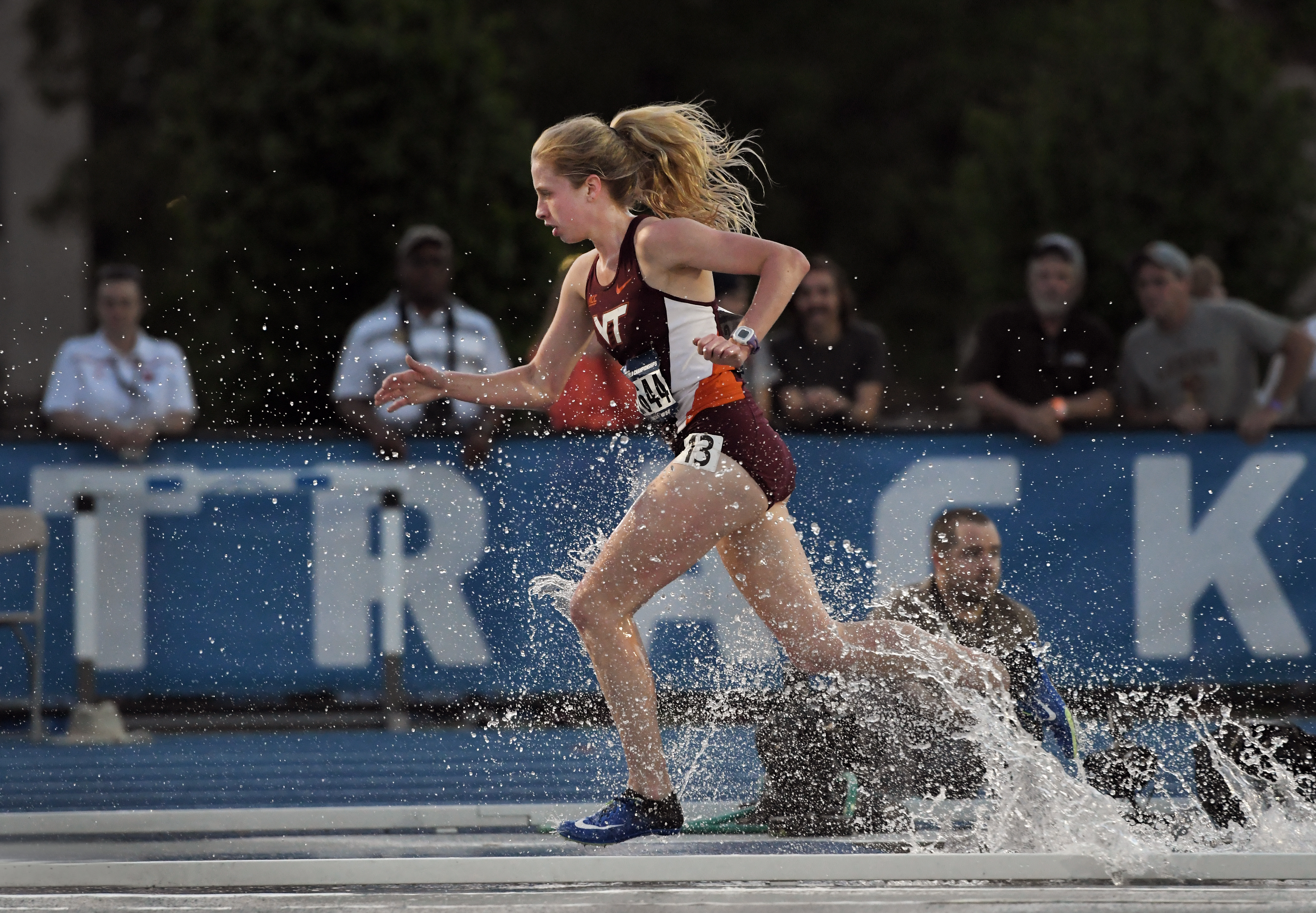 Sarah Edwards makes a splash in the steeplechase event.
Tech alumni Jack and Alley DuFour of Blacksburg, Virginia, founded Taaluma Totes five years ago, the company that crafts bags from fabric found across the globe.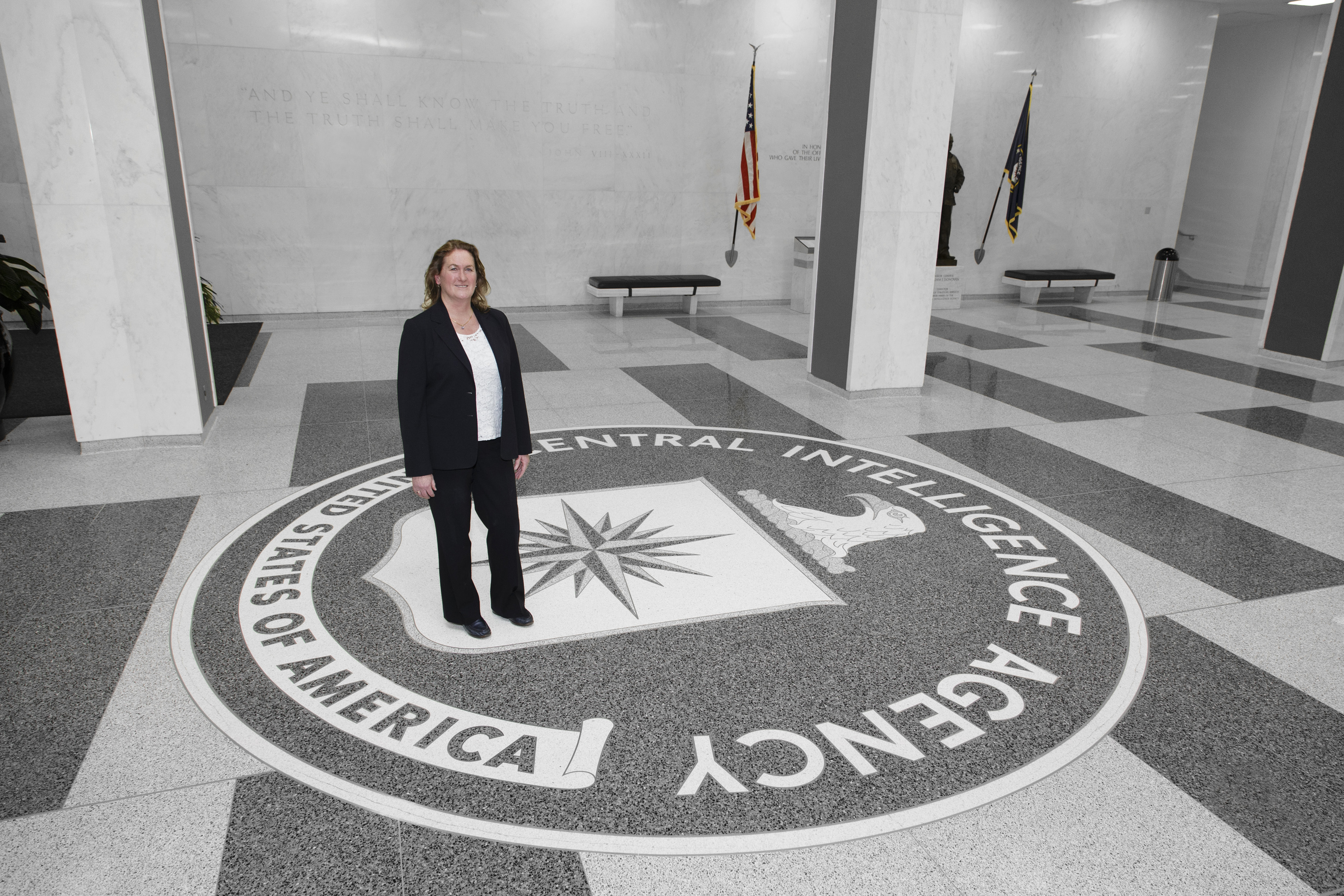 Maja Lehnus '84 has been the first woman to hold six progressively more responsible positions with the CIA.
---