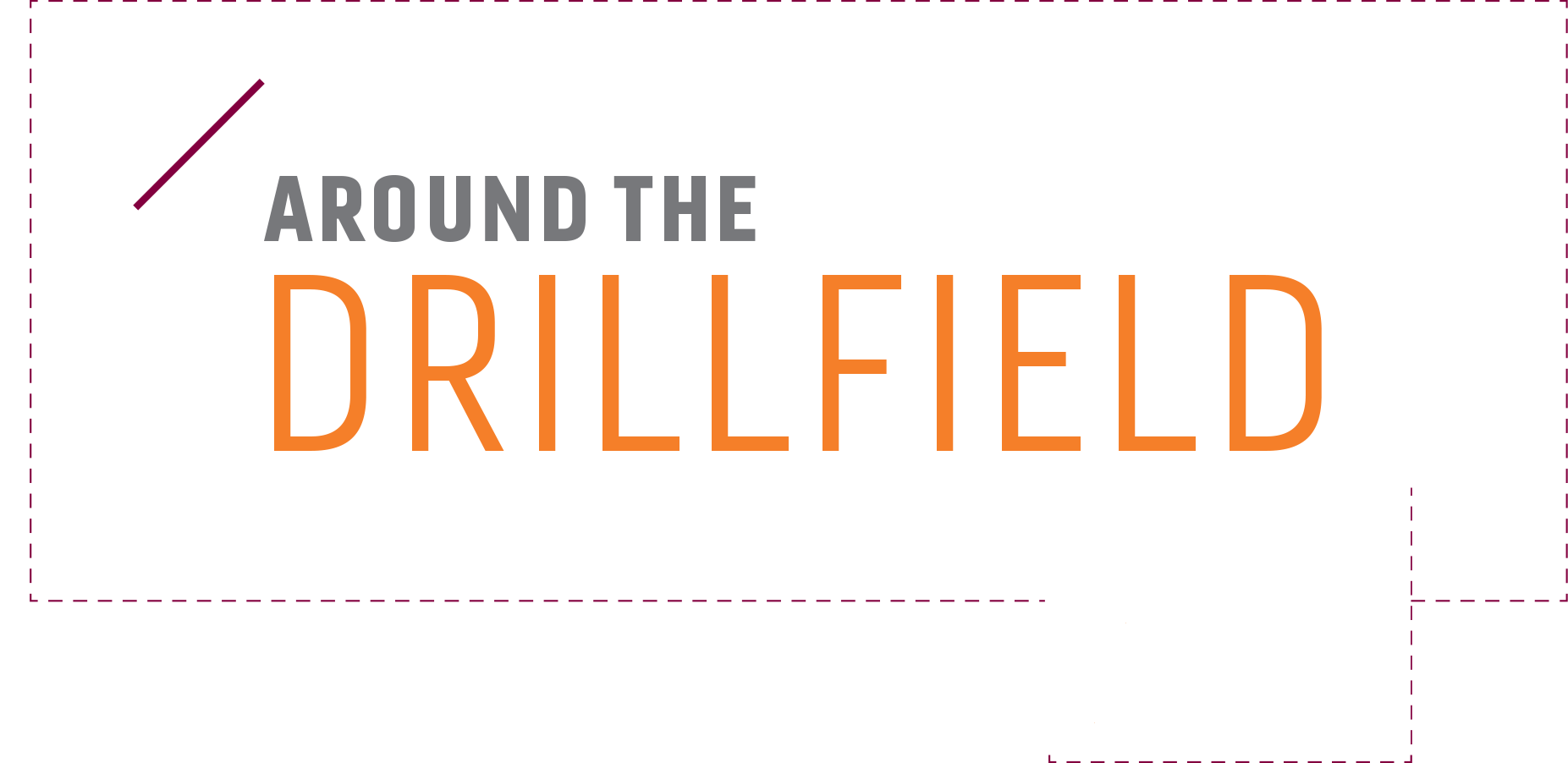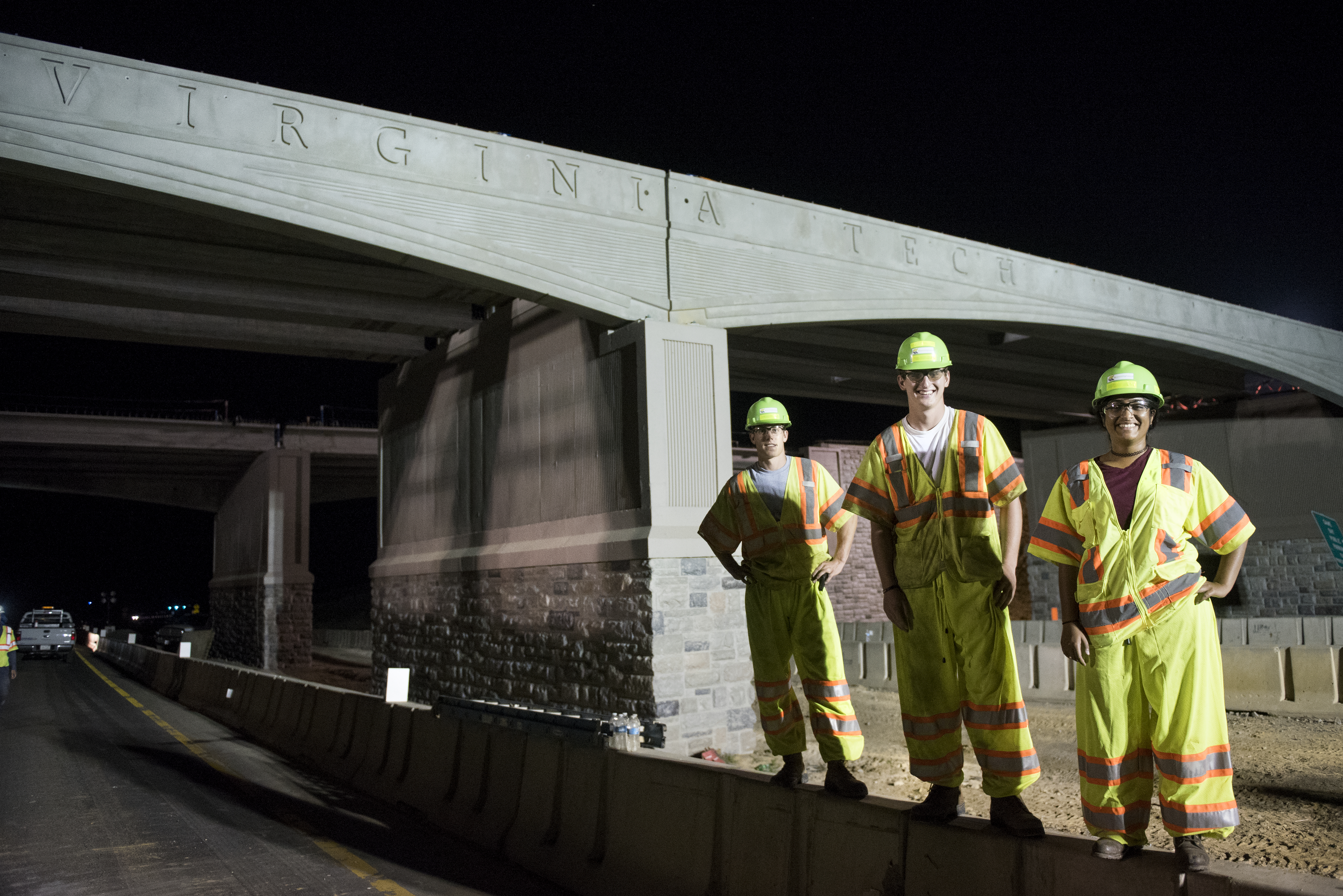 On the road: A ribbon-cutting ceremony was held In December to celebrate the opening of the Southgate Drive and U.S. 460 interchange. Civil engineering students Wade Orman, Tripp Agnor, and Ann Joseph, who served as interns for Branch Highways, were on the worksite as the final beam was installed overnight at the interchange.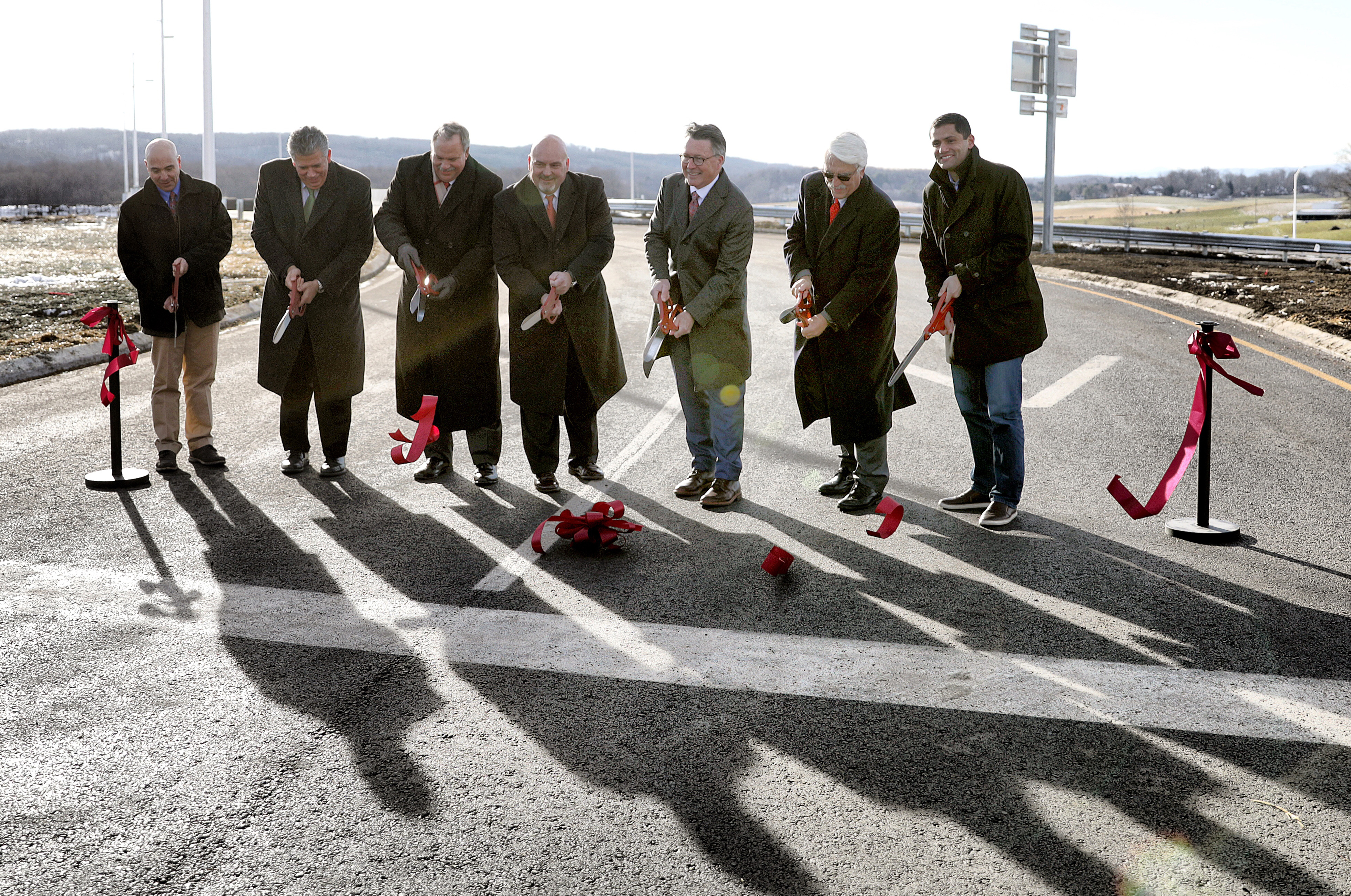 Virginia Department of Transportation's $46.7 million interchange project creates a new grade-separated, diverging diamond interchange at the intersection of U.S. 460 and Southgate Drive, which leads vehicles to a roundabout. Beyond the roundabout, the road heads directly to the university's athletics facilities, including Lane Stadium and English Field at Union Park, the baseball stadium.
Southgate Drive from the new traffic circle to U.S. 460 is closed permanently.
View a photo gallery of the special beam installation.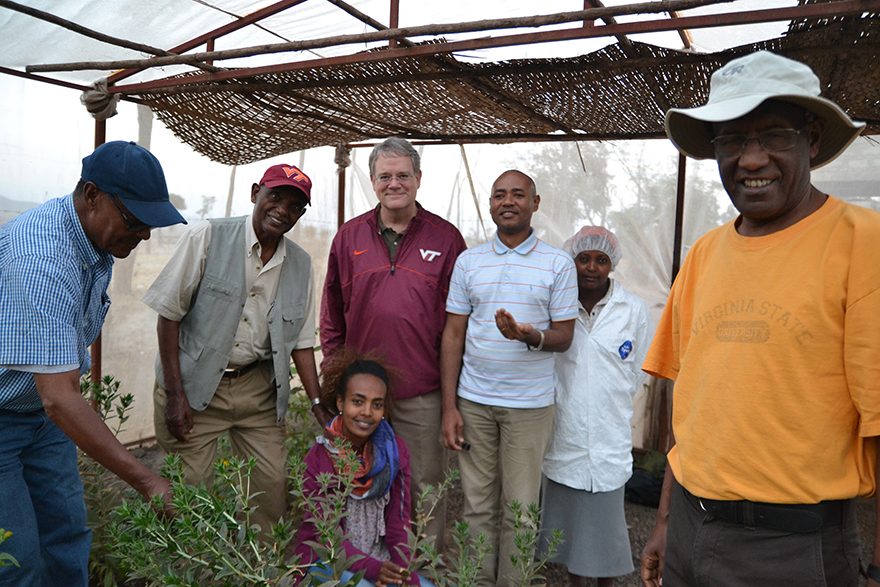 Poison control: Wondi Mersie (right), a Virginia Tech alumnus, is working with a Virginia Tech-led project to control the poisonous weed parthenium in Ethiopia. Also pictured (from left): Brhane Gebrekidan, Virginia Tech Board of Visitors Rector Dennis Treacy '78, Samora Macrice, Demeku Zewdie, and (seated) Lidya Alemayehu.
With help from the Virginia Tech-led Feed the Future Innovation Lab for Integrated Pest Management, researchers from Virginia Tech and Virginia State University are working to eradicate parthenium hysterophorus, an aggressively invasive plant native to Central America now found on Australian, Asian, and African continents.
Parthenium invaded Ethiopia four decades ago, said Muni Muniappan, director of the lab at Virginia Tech. The weed—sometimes called farmassia or "sign away your land"—crowds out crops and pasture grasses and, if eaten by cows, sours their milk. In humans, its poisonous leaves and pollen aggravate respiratory illnesses and cause severe skin irritations that can be fatal, especially to children and women.
With no natural predators in Africa to curb the plant's aggressive spread, Muniappan turned to Wondi Mersie '85 to identify an insect that could control it.
Mersie, director of research and associate dean at Virginia State University, identified two bugs that fit the bill—a leaf-feeding beetle, zygogramma bicolorata, and a stem-boring weevil, listronotus setosipennis.
Mersie and the Virginia Tech team worked to bring other scientists and technicians from Ethiopia to South Africa to learn to employ the beetle and weevil as biological controls, then returned to Ethiopia to establish a quarantine facility at the Ambo Research Station, where they tested the plant's natural enemies imported from Central America under local conditions.
Following the initial results, the team spent much of 2017 working on multiplying these natural enemies and releasing them throughout Ethiopia's fields. The two imported insect species devoured parthenium in every site they were released. The team's next step is to expand its activities into neighboring Kenya and Uganda.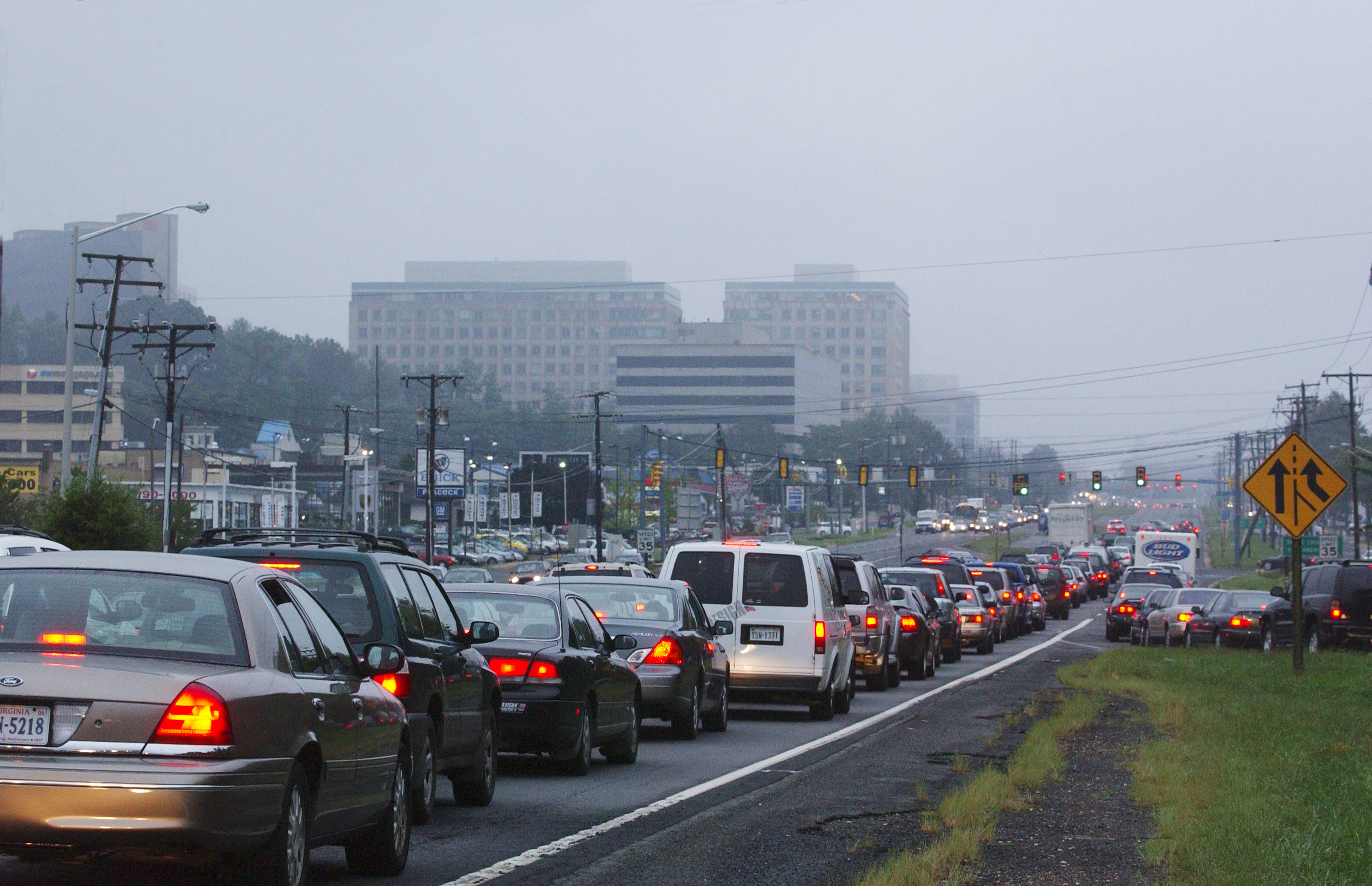 When pulling up to a traffic light, most drivers get pretty close to the car in front of them, leaving just several feet of space between their bumper and the next. Traditional thinking says the closer a car is to a traffic light, the more likely that car will be to pass through the intersection before the light turns red again.
A study by Virginia Tech engineering professors and students in the Department of Biomedical Engineering and Mechanics, published in the New Journal of Physics, used video cameras attached to drone helicopters to capture footage of cars accelerating through a traffic light on the Virginia Tech Transportation Institute Smart Road. By systematically controlling the packing density of the cars, the researchers discovered that any decrease in distance to the light was completely offset by the time it took for cars to regain a comfortable spacing before drivers could accelerate.
Drivers who pack tightly at intersections do not increase their chances of making it through the light, and tailgating at traffic lights can also lead to more rear-end collisions.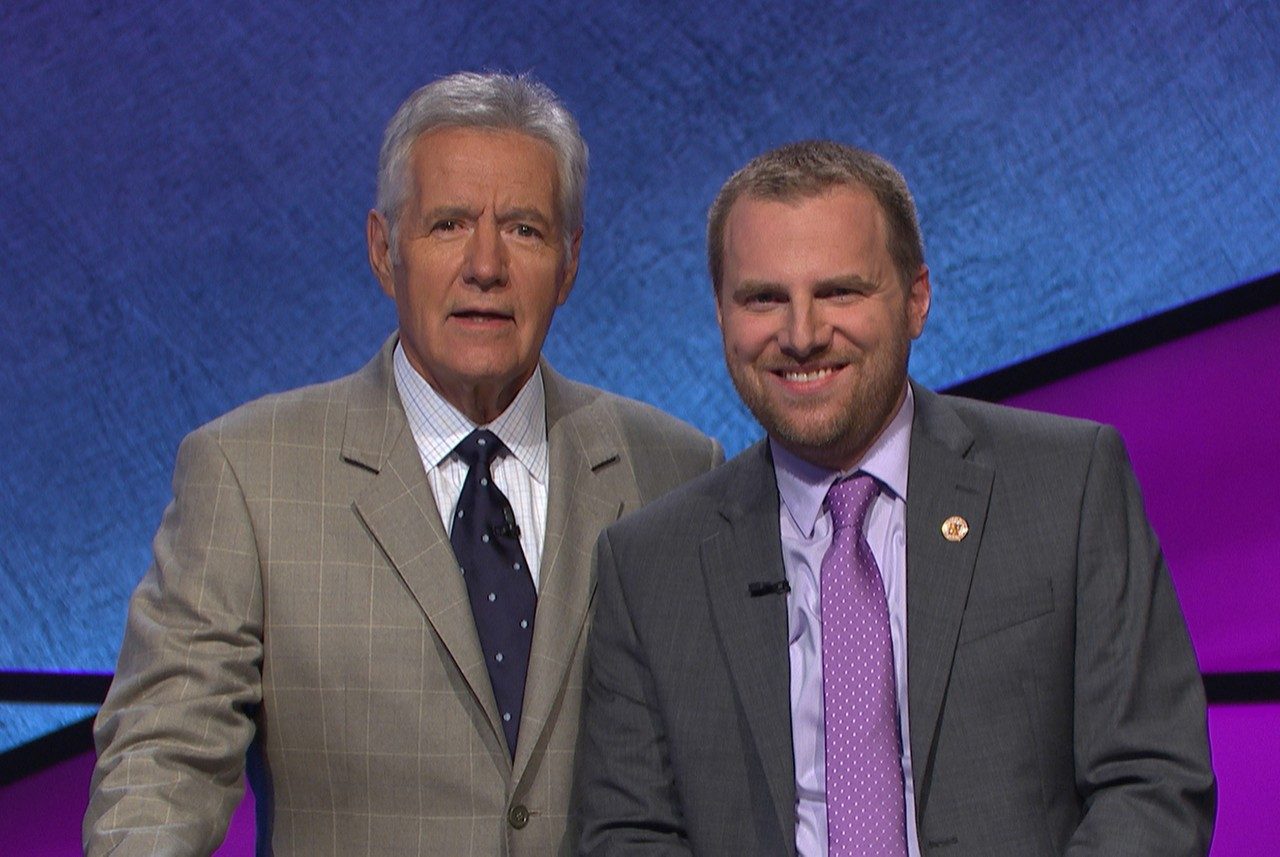 Craig Tollin, a lab instructor with the Virginia Tech College of Science's Academy of Integrated Sciences, always knew that he wanted to compete on the gameshow "Jeopardy!," and he finally got his chance in 2017, appearing on two episodes televised in mid-December.
In the first, Tollin trailed heading into Final Jeopardy, but correctly answered a clue about the Goodyear Blimp and won with a total of $22,001. In the next night's broadcast, Tollin finished second, ending his run on the show.
Tollin's love of knowledge directly applies to his work with students. He is a lab director and coordinator for the College of Science's Integrated Science Curriculum (ISC) nanoscience program, system biology program, and School of Neuroscience. His duties put him in contact with hundreds of students each week. In addition to students, Tollin also works with teaching assistants to train them for work in laboratories.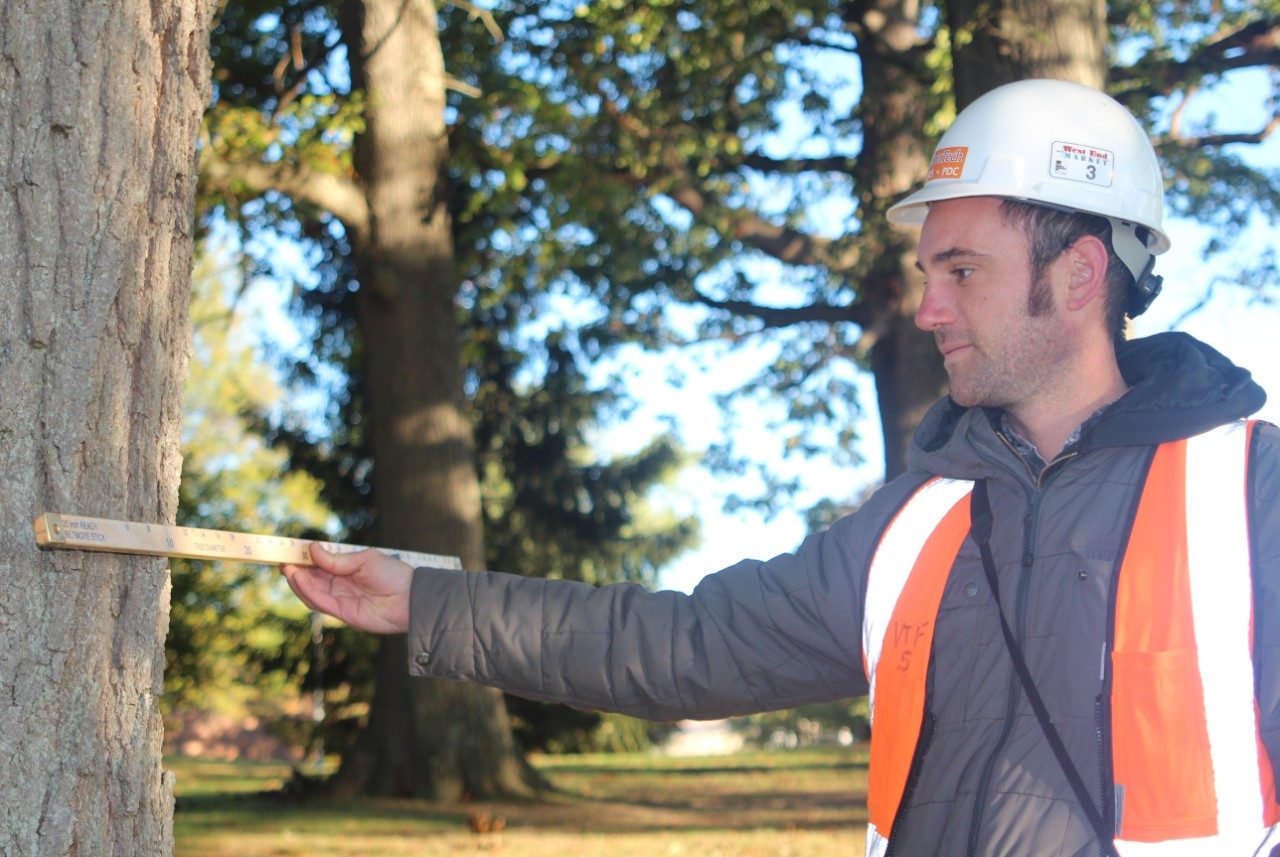 Virginia Tech will soon have an inventory of nearly 9,000 trees on campus, thanks to a collaborative effort between the College of Natural Resources and Environment and the facilities department. The campus tree inventory will be used to monitor tree health and growth and help university planners make decisions about development.
Eric Wiseman, associate professor of urban forestry and arboriculture, Jack Rosenberger, the Office of University Planning's landscape architect, and Peter Stewart (pictured below), a graduate student in urban forestry from Chattanooga, Tennessee, are managing the project.
According to Rosenberger, the data collected will not only expand the inventory of trees on campus, but will tie directly into the facilities department's work order system to allow for greater functionality.
"Each tree will have a unique identification number, so whenever a tree needs work done, the grounds staff will be able to see exactly which one needs work and can keep track of it in that system," he said.
The inventory will also be used by the university to aid in decision-making about construction and landscaping on campus. It will be especially valuable for implementing Virginia Tech's 2017 Master Plan, which includes the development of new facilities.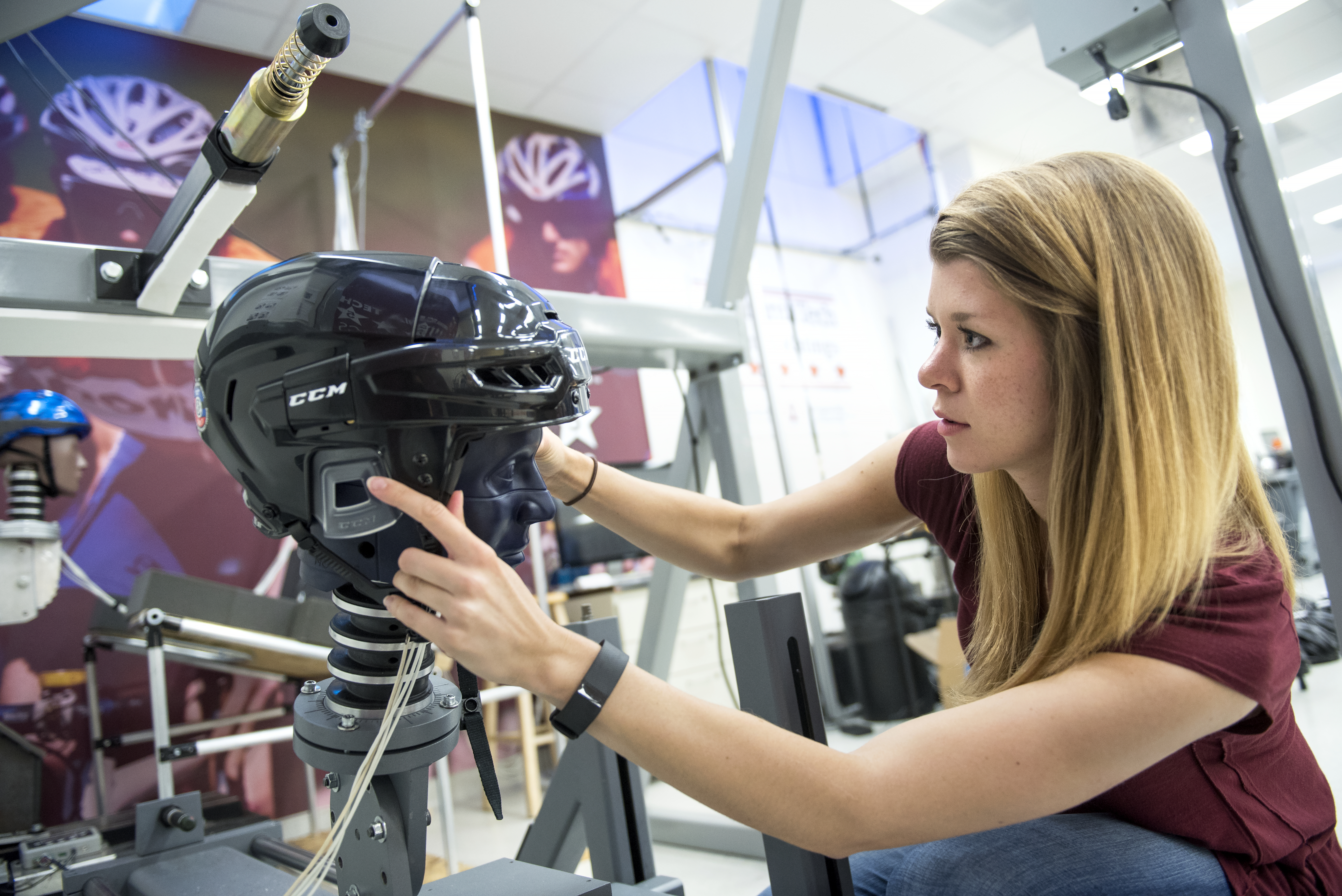 When the Virginia Tech Helmet Lab released its first set of ratings for hockey helmets in 2015, the top of the chart was empty. No helmet had earned the highest score of five stars. That vacancy has now been filled, and the first-ever five-star rating awarded to the CCM FitLite 500.
The Virginia Tech Helmet Ratings use star ratings between zero and five to indicate how well a given helmet reduces head acceleration during an impact, a measurement correlated with a lower risk of head injuries.
Each helmet's STAR rating is the result of 48 impact tests designed specifically for hockey, a game that is packed with opportunities for players to hit their heads on rigid surfaces: the ice, the glass, or another player's helmet. Hockey helmets tend to be light and thin, which limits their ability to cushion the force of those impacts.
Data from thousands of real impacts recorded during hockey games helped the Virginia Tech team design a laboratory setup to simulate hits accurately.
The new CCM helmet contains optimized padding systems that reduce head acceleration for a range of possible impact scenarios.
The Helmet Lab is extending its reach to an even broader pool of athletes, developing test methods and tools for a range of other sports equipment, including bicycle helmets and soccer headgear. Current ratings for football and hockey helmets are available online and are updated on a rolling basis as new helmets are released.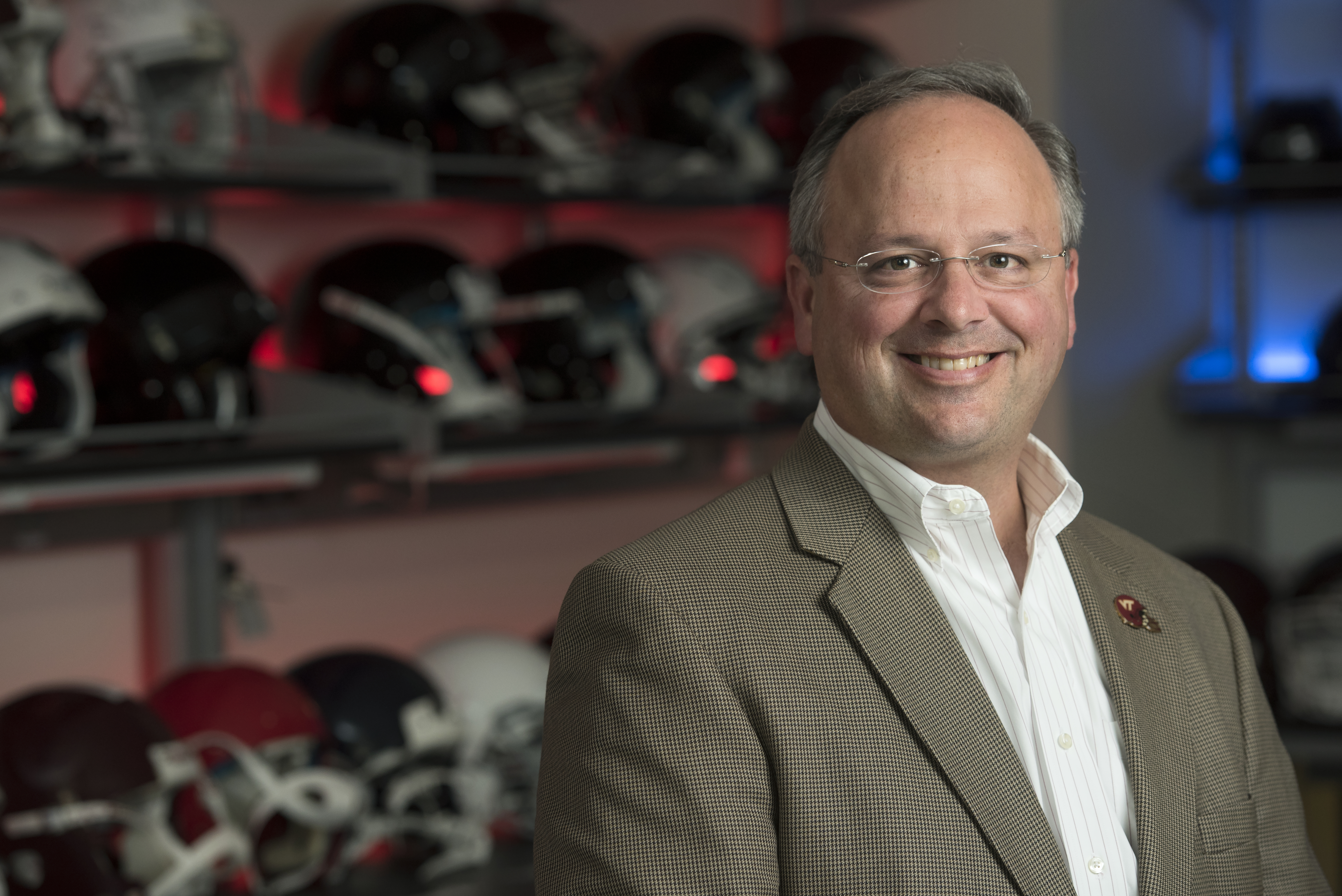 Stefan Duma, the Harry Wyatt Professor of Engineering, has been named director of the Virginia Tech Institute for Critical Technology and Applied Science (ICTAS). Duma has served as interim director of the institute for two years.
ICTAS, which recently celebrated its 10th anniversary, now boasts three buildings on the Blacksburg campus, space in the National Capital Region, and growing collaborations in Roanoke.
The institute helps drive research at the university by supporting interdisciplinary teams tackling potentially high-impact research and providing funding, shared workspaces, and other resources.
While ICTAS-funded projects cover a wide swath of subject areas, some of the institute's most prominent initiatives include the Nanoscale Characterization and Fabrication Laboratory, which is a resource for faculty all over campus and now a node in the National Science Foundation's national nanotechnology network, and the Virginia Tech Mid-Atlantic Aviation Partnership, which runs one of just seven Federal Aviation Administration-designated test sites for unmanned aircraft systems and the new drone park overlooking Oak Lane.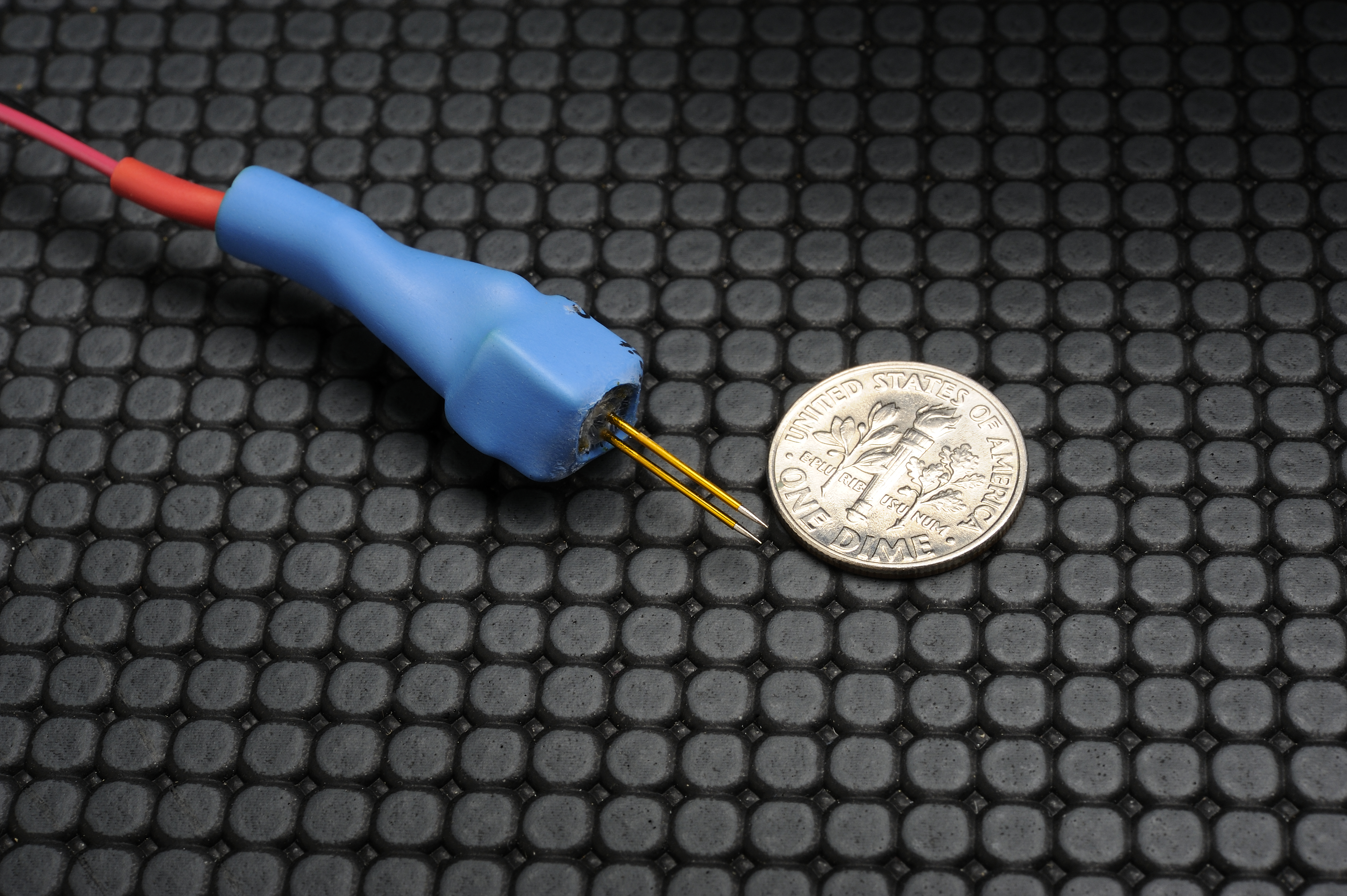 Former Virginia Gov. terry McAuliffe announced $1 million in funding for Virginia Tech to research electrotherapy, a process that attacks brain cancer and tumors associated with Parkinson's disease and epilepsy.
Virginia Tech researchers are enabling doctors to treat brain tumors once considered inoperable using irreversible electroporation.
The technique, developed by Virginia Tech Professor of Biomedical Engineering and Mechanics Rafael Davalos and his team, opens a cancer cell's pores using low-level electrical pulses, which allows for medicine to be better received by the cell.
This new process is also suited to destroy brain tumors and can potentially prevent patients from suffering through chemotherapy. Irreversible electroporation has been successful in treating more than 6,000 patients suffering from liver, kidney, pancreatic, and prostate cancer.
Revisit the summer 2015 issue of Virginia Tech Magazine to read more about Davalos and the university's efforts to fight cancer.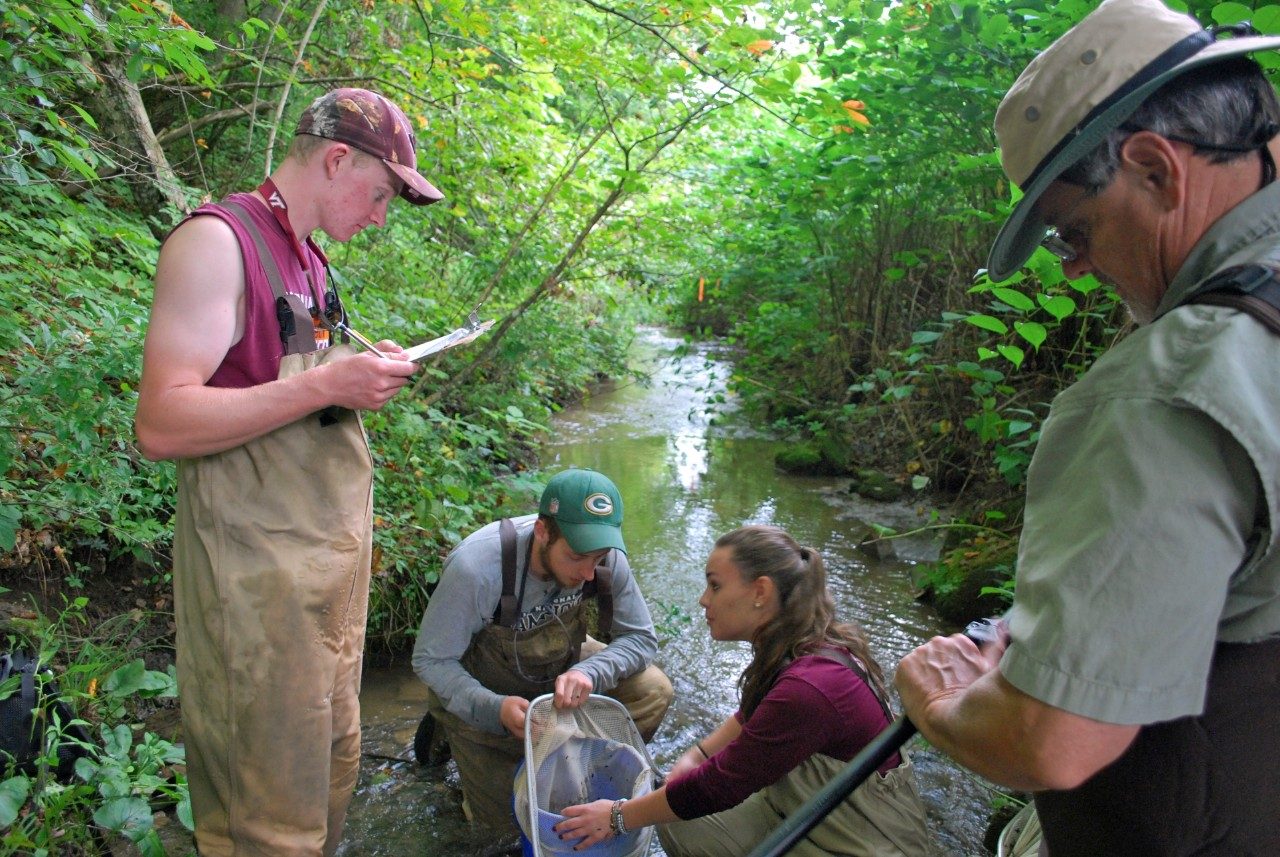 In 1999, a routine study for a pipeline in Tazewell County, Virginia, led to a surprising discovery. Researchers spotted tiny minnows with a black stripe and yellow fins similar in size and skeletal structure to the Laurel dace, a species native to Tennessee. Further sampling, however, revealed that these minnows were actually a separate species.
Named for the upper Clinch River basin where it was discovered, the Clinch dace has been extensively studied since 2005. The most recent study, conducted by researchers in Virginia Tech's College of Natural Resources and Environment, offers suggestions for further methods of study and conservation efforts.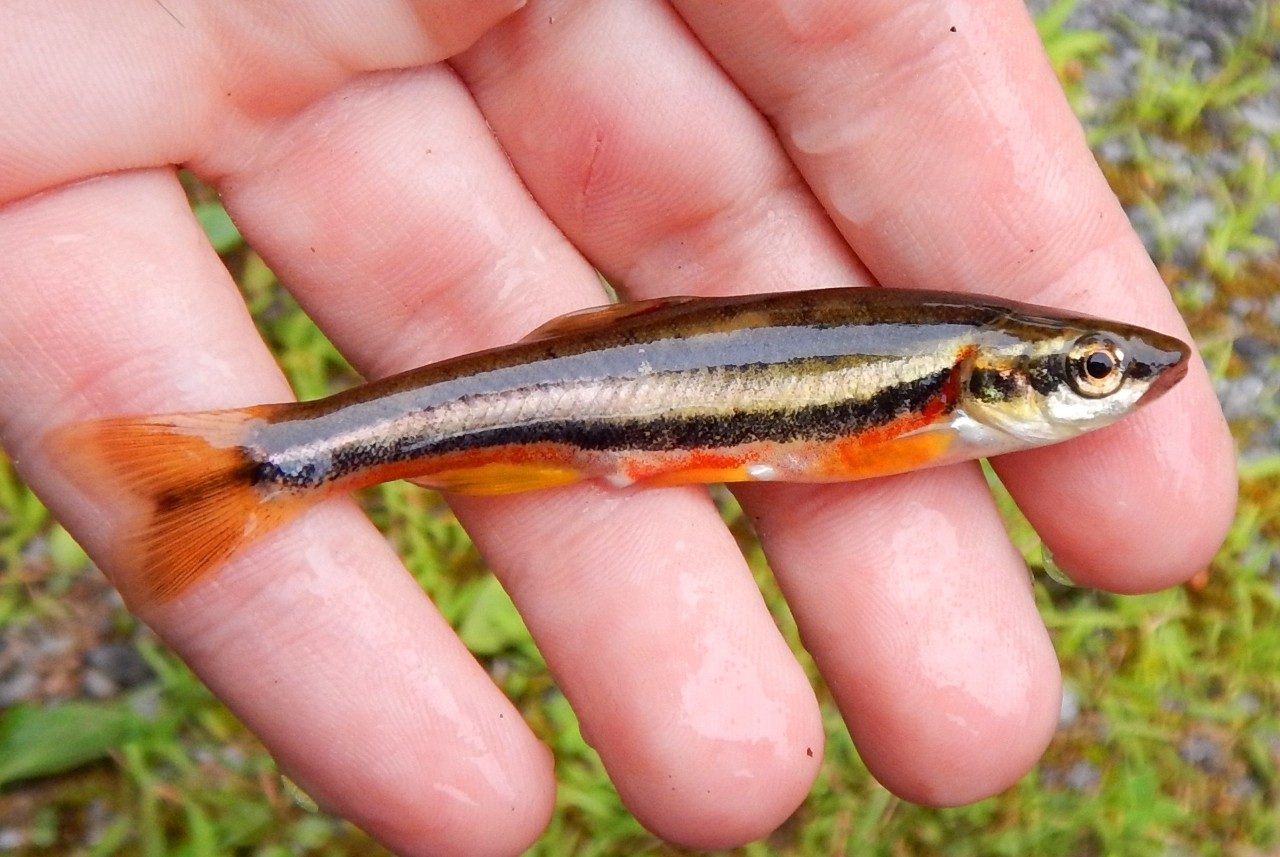 The study, published in the Journal of Fish and Wildlife Management, compiled data collected on the Clinch dace from 70 stream segments in Tazewell and Russell counties. The fish, which grow to roughly 2 inches in length, are typically found in forested streams. They prefer to nest in gravel depressions built by larger fish like creek chubs and stonerollers, which provide well-oxygenated nests for their eggs to develop.
Currently, the Clinch dace is in the highest tier of the Virginia Department of Game and Inland Fisheries' Tiers of Imperilment for all wildlife species found in the state.
HOW 3-D PRINTING IS HELPING A LOCAL 12-YEAR-OLD GIRL, YOUR GOLF GAME, AND THE EXPLORATION OF SPACE
HOW 3-D PRINTING IS HELPING A LOCAL 12-YEAR-OLD GIRL, YOUR GOLF GAME, AND THE EXPLORATION OF SPACE
Photos by Logan Wallace, Peter Means
What do fist bumps, customized golf grips, and Kapton have in common? The short answer: additive manufacturing.
Commonly known as 3-D printing, additive manufacturing is used to fabricate complex forms by printing them layer by layer. At Virginia Tech, researchers are using the technology in innovative and compelling ways.
Fist bumps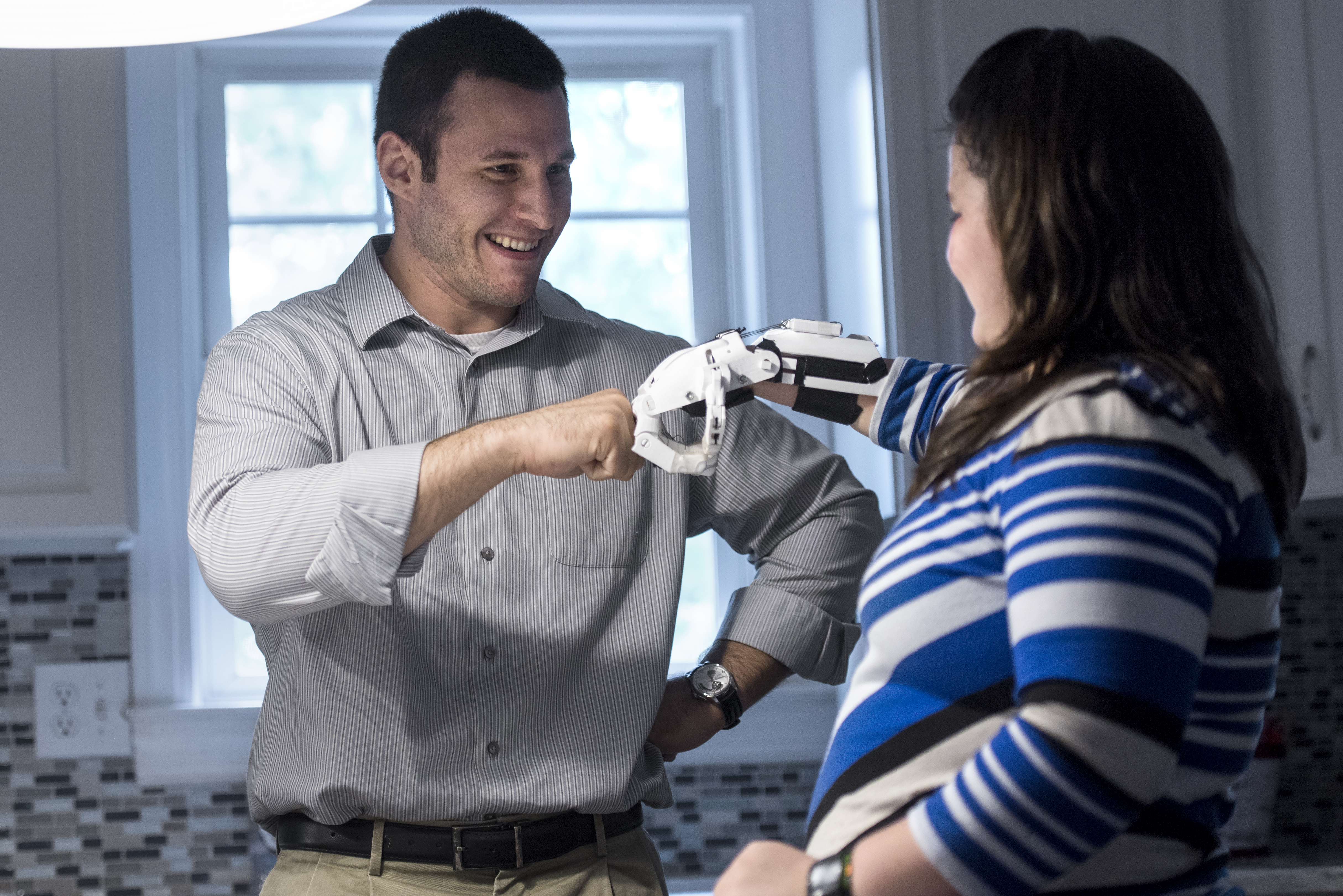 Josie Fraticelli (pictured above with Blake Johnson) is an active 12-year-old who doesn't let anything hold her back—not even the amniotic band syndrome that affected the development of her right hand, causing a lack of formation beyond the knuckles.
Josie's parents, Barbara and Tom Fraticelli, have focused on learning about the defect. Their investigation revealed that some individuals had benefited from prosthetic limbs created using 3-D printers.
Enter Blake Johnson, assistant professor in the Grado Department of Industrial and Systems Engineering (ISE) and a colleague of Josie's mother.
"When Barb told me about Josie, I knew we could help," Johnson said.
Johnson created an undergraduate research project for ISE students to help them apply their knowledge toward design and fabrication of a 3-D printed prosthetic hand for Josie.
Golf grips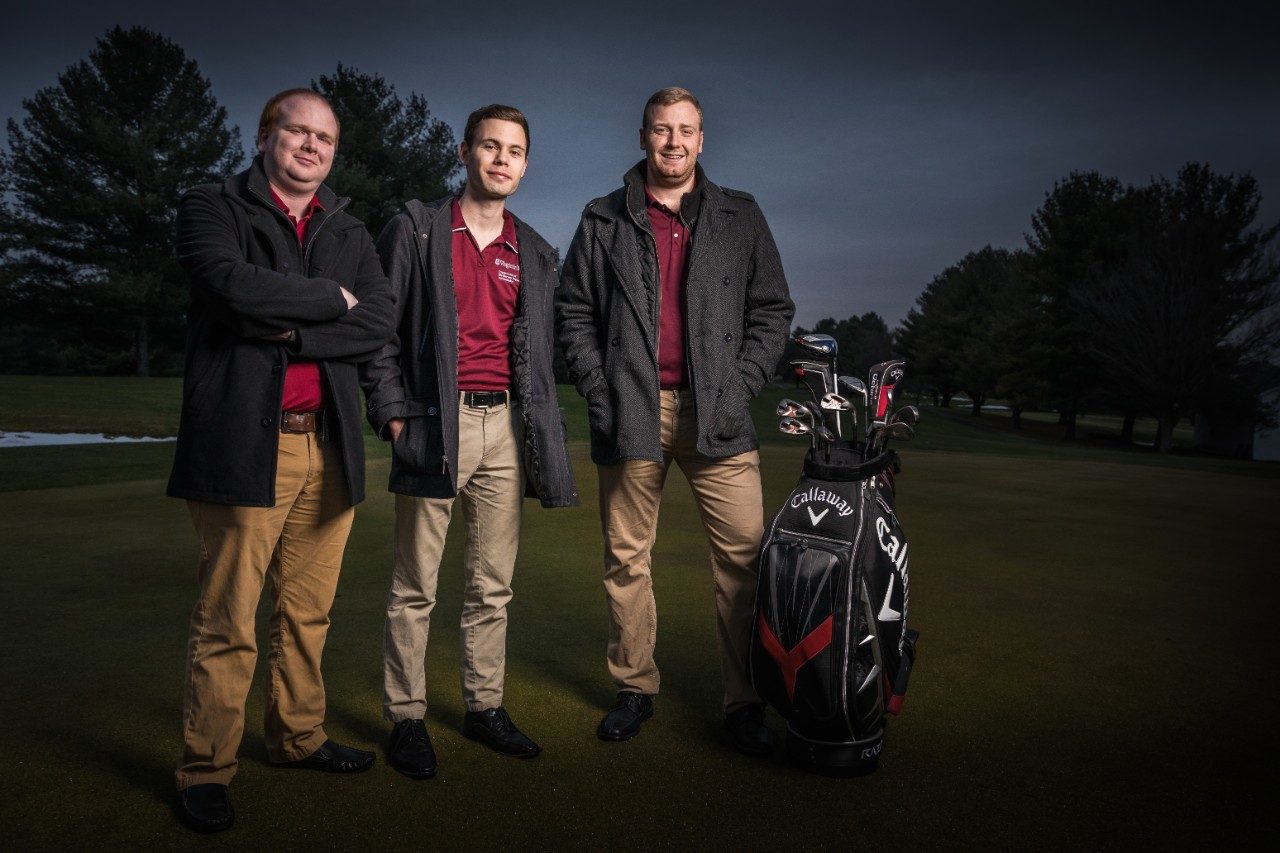 A Virginia Tech student engineering team that included Eric Gilmer, Andy Cohen, Jacob Fallon (pictured below), and Camden Chatham created a customized 3-D printed golf grip that uniquely conforms to an individual golfer's hands to guide correct placement each time he or she picks up a club.
To create this game-changing golf grip, the team made a clay mold of hands in the correct grip position, scanned the mold, and converted the image to a 3-D computer-aided design model.
The result is a grip that can be slipped onto golf clubs and used as a non-tournament aid for players to help build muscle memory and achieve a consistent, correct grip without the need for a professional trainer.
The Virginia Tech students garnered recognition with their design earning first place in the 2017 Society of Manufacturing Engineers' Digital Manufacturing Challenge.
Kapton

Virginia Tech researchers created a novel way to 3-D print the type of high-temperature polymeric materials commonly used to insulate spacecraft and satellites from extreme heat and cold.
The material, formally known as Kapton, is difficult to produce in any format other than thin sheets.
Researchers from the College of Engineering and College of Science were able to synthesize the macromolecules, allowing them to remain stable and maintain their thermal properties for processing in 3-D printing. Theoretically, the high-performance polymer now can be used in any shape, size, or structure. Possible future uses are not limited to the aerospace industry.
Read more about 3-D printing at Virginia Tech in the winter 2017 issue of Virginia Tech Engineer at eng.vt.edu/magazine.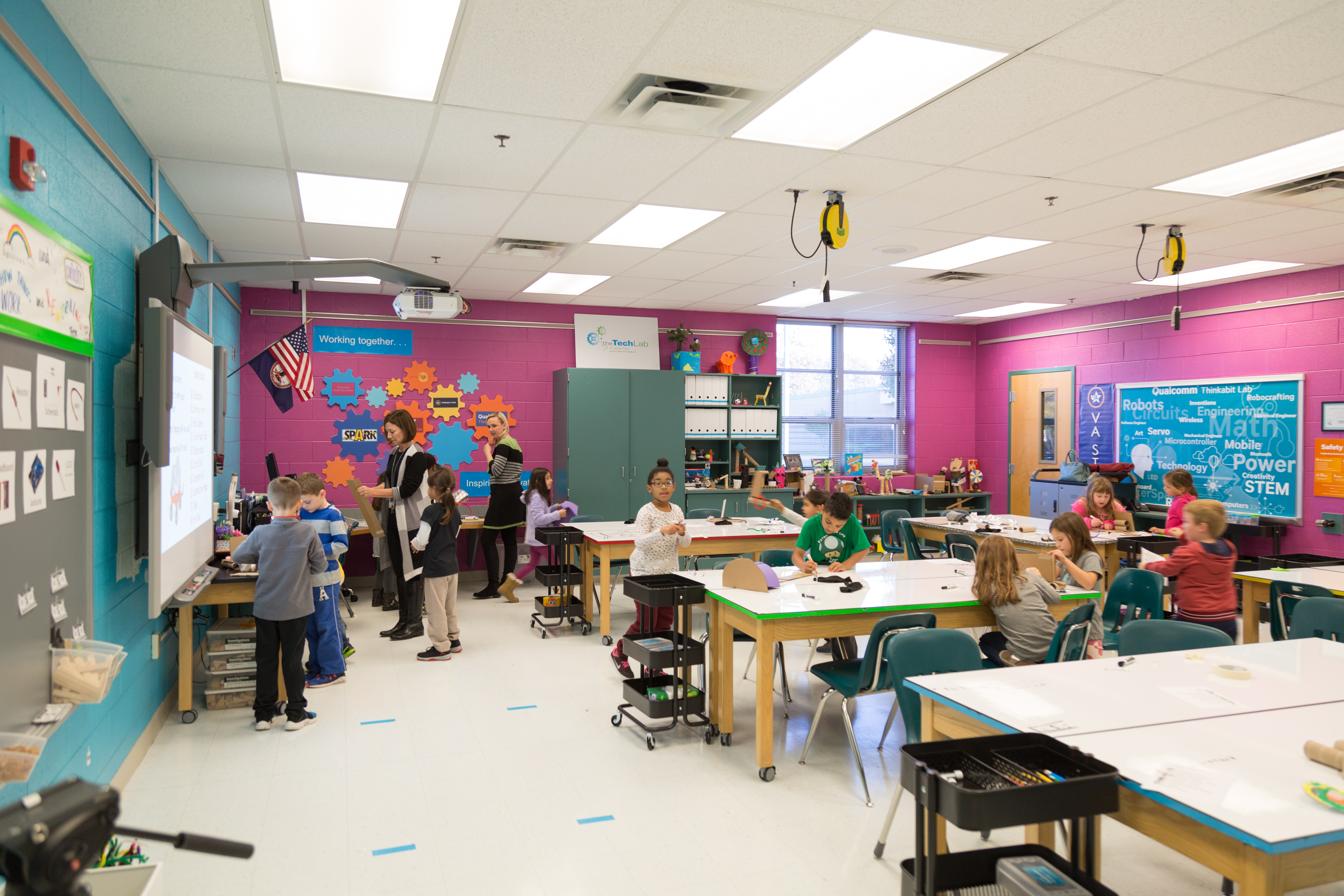 "This was better than Disney World! Do we get to come back?" a Cedar Point Elementary School student exclaimed after visiting the Qualcomm Thinkabit Lab at Virginia Tech's Northern Virginia Center in Falls Church, Virginia, in April 2017.
Cedar Point Principal Mark Marinoble, a Virginia Tech Class of 1995 graduate, felt the same excitement. Marinoble, who's now enrolled as a Tech doctoral student, was inspired to plan the field trip following his first visit to the lab.
Motivated by the reactions of their students, Marinoble and fourth-grade teacher Adair Solomon met with Thinkabit Lab Director Jim Egenrieder and representatives from Qualcomm Inc. to discuss creating a Thinkabit Lab for their school in Prince William County, Virginia.
"[Qualcomm] gave us a design framework to build the lab—the ideas, the paint colors, everything they do," said Solomon. The ideas were implemented over the summer break.
The lab was ready when the students returned to school in the fall. Since then, students from every grade level have spent time in the lab.
Egenrieder says Virginia Tech and Qualcomm are opening more and more labs like Cedar Point's all over the state and the Mid-Atlantic.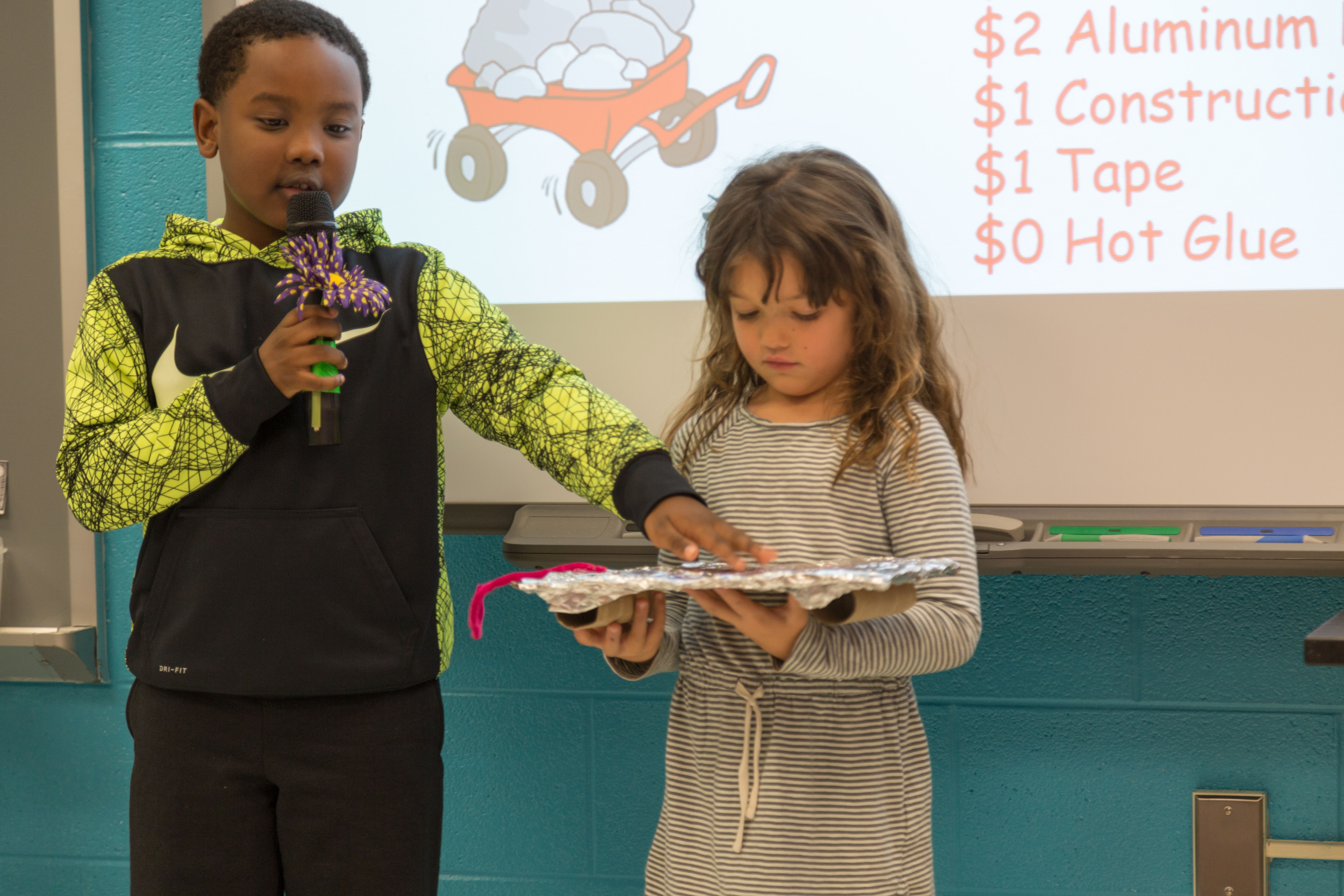 The Thinkabit Lab in Falls Church is part of a multiyear collaboration between Virginia Tech and Qualcomm led by the Department of Engineering Education and the School of Education.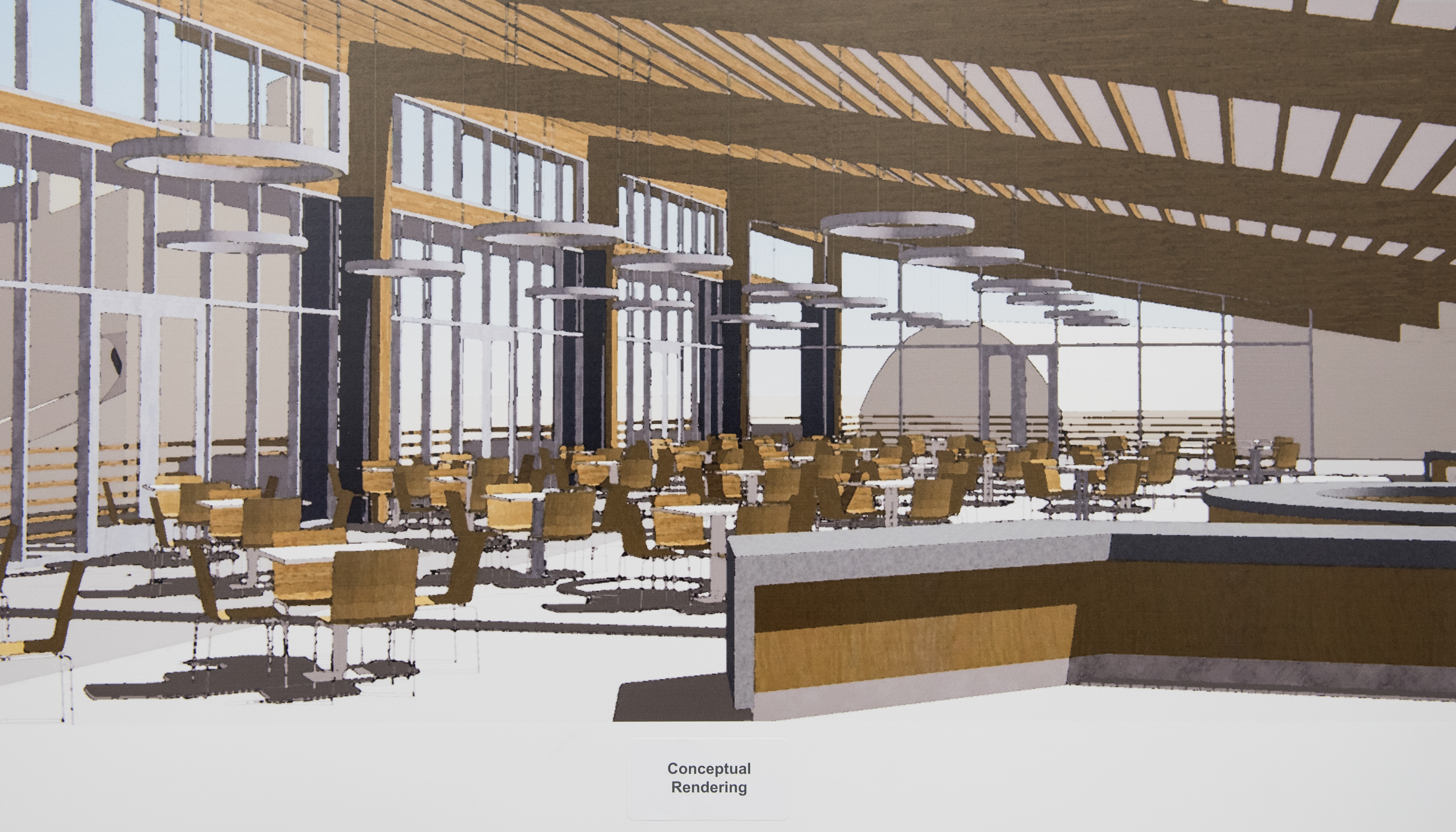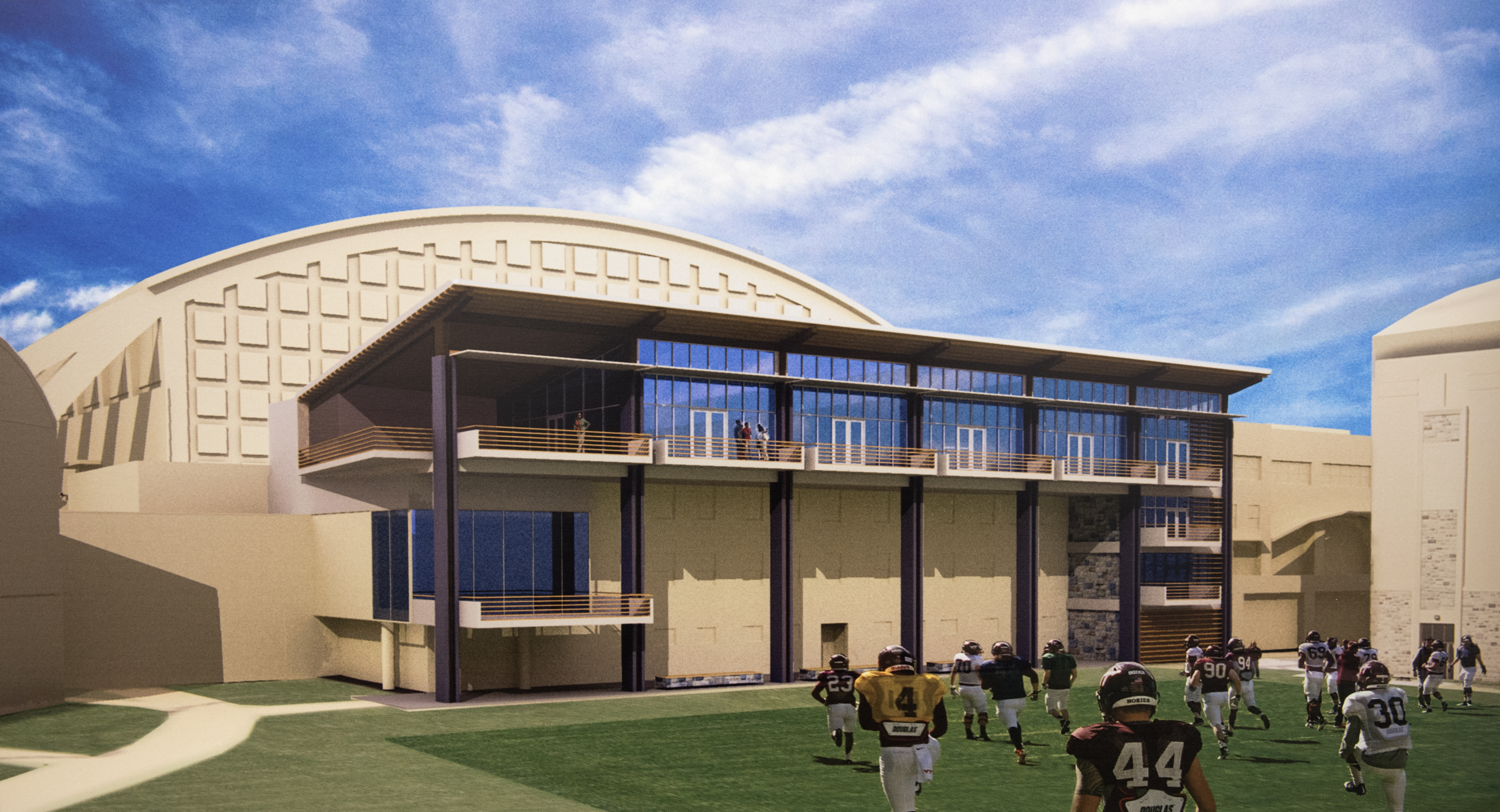 Virginia Tech has received its largest-ever gift to athletics and the single-largest outright gift ever given to the university.
In December 2017, President Tim Sands announced a $15.2 million donation to the university to help create a state-of-the-art Student-Athlete Performance Center on the Blacksburg campus.
The gift will benefit student-athletes in all 22 intercollegiate sports. It was made by an alumni couple who are Virginia natives.
This visionary and transformational gift will allow for significant expansion and renovation, encompassing the entire fourth floor of the Jamerson Athletic Center.
These stories contain images of conceptual renderings.
Thanks to the generosity of a Roanoke, Virginia, couple who are long-term benefactors to many areas of Virginia Tech, plans are now under way to transform the Virginia Tech football strength and conditioning center into a dynamic training area to meet the current and future needs of the program.
This renovation and expansion will nearly double the functional workout space of the facility located in the Merryman Center, increasing the total square footage from approximately 6,900 square feet to more than 12,300 square feet. A completion date of early 2019 is anticipated.
The couple's $1 million gift commitment continues the strong fundraising momentum of Tech athletics.
For the latest news and information about athletics at Virginia Tech, visit hokiesports.com.