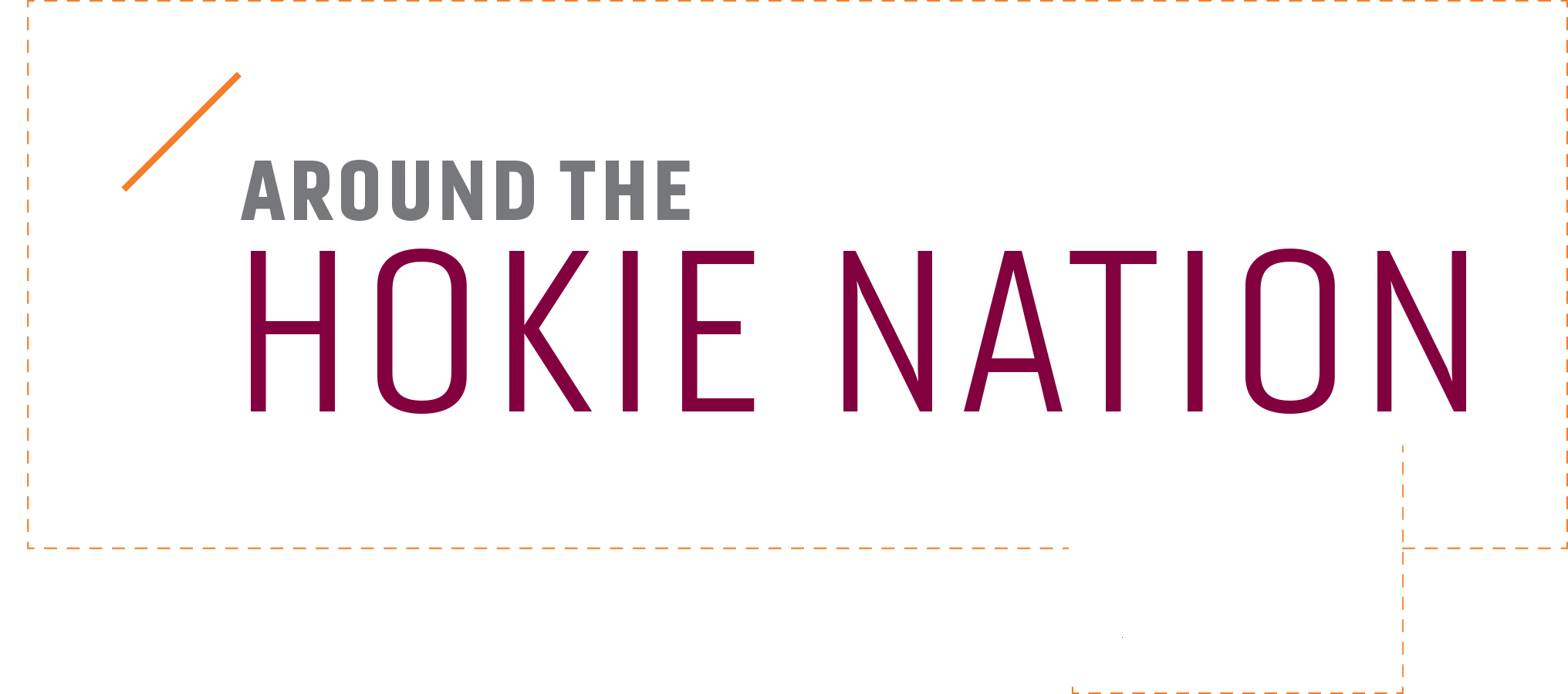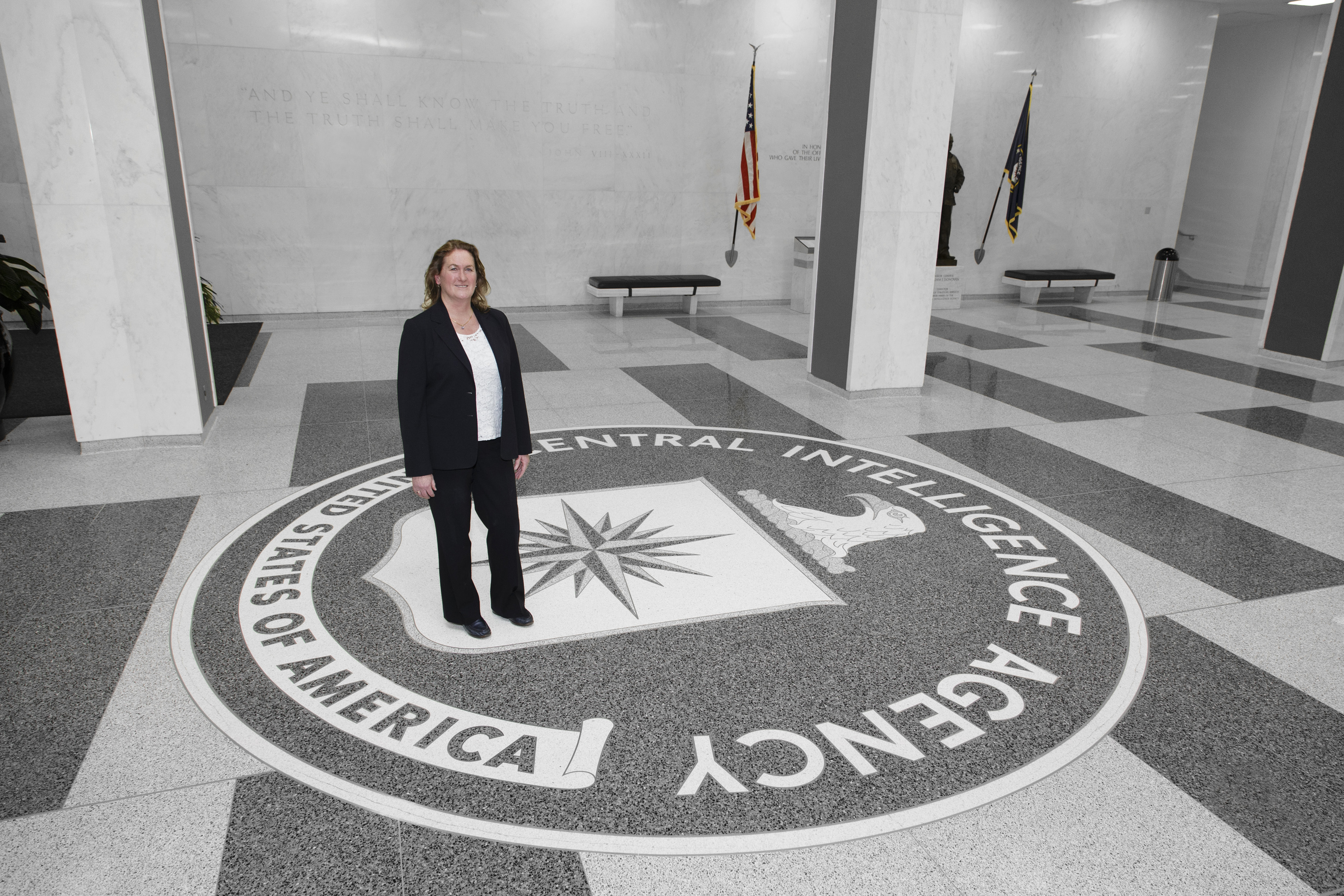 Defining moments: Maja Lehnus '84 has been the first woman to hold six progressively more responsible positions with the CIA.
When Maja Lehnus arrived at Virginia Tech in 1979, she was one of a small number of women pursuing an engineering degree—she remembers six in a class of about 300.
Lehnus has blazed a path ever since.
As an undergraduate, she participated in a cooperative program that placed her in a scientific and weapons research job within the CIA the summer after her first year at Tech. She alternated between attending classes in Blacksburg and working with the CIA in Washington, D.C. Lehnus obtained her security clearance during her first co-op tour with the CIA, which led to a full-time position with the agency immediately following graduation.
At the CIA Lehnus has made a practice of breaking so-called glass ceilings­—not once, not twice, but six different times. Now, in her newest job as associate director for talent, she's assisting a new generation in climbing the ranks.
"Maja is committed to building expertise," said Jane Fletcher '82, who worked with Lehnus in three different divisions within the agency. "She [Lehnus] worked with weapons of mass destruction for several years, and as she got new jobs less familiar to her, she took it upon herself to go to conferences, to learn about other groups inside government as well as outside."
Lehnus attributes her success to supportive mentors who helped her navigate what was a heavily male environment.
"Every boss that I had took an interest in my development," Lehnus said. "They gave me great opportunities. As one of the only female analysts, I was highly visible. When I performed well, everyone noticed."
Although male coworkers often made jokes or comments to fluster and antagonize her, Lehnus focused on the exciting, positive aspects of her job, and she excelled.
As her career advanced, Lehnus encountered even more challenges.
"I was selected for my first management position in 1991. I recall overhearing a male colleague saying that I had only been selected because the division needed some gender diversity in the leadership team. The comment certainly hurt my feelings, but I focused on mastering the new career of managing and leading people and doing my job well."
Lehnus and her husband, David Lehnus '84, whom she met at Virginia Tech, also found time to raise a family. This year marked their 31st anniversary, and they have a son and daughter.
"The key has been that my husband is so there for me," Maja Lehnus said. "When I moved to my first really executive level position and the demands of the hours became significantly more, he said, 'Something's got to give. How about I back off my hours?'"
Maja Lehnus has been able to balance her career and family life through setting and holding boundaries.
"You want to be 100 percent for work and 100 percent for home, but there's only one of you," she said. "Sometimes I've had to say, 'No, I can't do that. Tomorrow I'm going on a field trip with my child.' You have to do some soul searching, figure out where the red lines are, and share those with managers."
Lehnus still lives by the Ut Prosim (That I May Serve) ethic at the heart of the Virginia Tech experience.
"I have devoted my career to serving the nation," Lehnus said. "My desire to serve was very much influenced by the fact I grew up overseas as the daughter of a foreign service officer. When you live in countries that don't have the liberties and protections that we have, it really makes you appreciate America. By the time I arrived at Virginia Tech, I was already a fervent patriot and had the desire to serve. The Virginia Tech environment facilitated that."
Shattered glass: Read more about Maja Lehnus' career with the CIA at vtmag.vt.edu.