PRESIDENT'S MESSAGE
Timothy D. Sands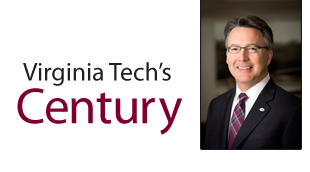 As we embark together on the next leg of Virginia Tech's journey, I'd like to take a moment to reflect on the path we have followed and to offer a perspective on the road ahead. I'd also like to thank all of you for welcoming Laura and me so warmly into the Hokie Nation.
I sincerely believe that this is Virginia Tech's century. The university is one of a handful of public institutions that balances the land-grant mission with a 21st-century portfolio of academic disciplines, featuring a strong core in science, engineering, agriculture, and technology, complemented by excellence in the humanities, arts, and social sciences, along with selected professional programs.
Combining this balance with collaboration across the disciplines further distinguishes Virginia Tech. There has never been a time in the history of American higher education when the interplay among the traditional disciplines has been more important to student success, the research mission, and our engagement imperative. Under President Charles W. Steger's leadership, Virginia Tech has taken great steps toward weaving this fabric of collaboration. Consider the research institutes, which place the university at the frontier of knowledge and engagement.
Read more
PROFESSOR PROFILES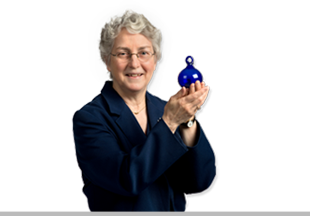 First-Century Relevance Today »
Elizabeth Struthers Malbon, professor of religion and culture in the College of Liberal Arts and Human Sciences, received Virginia Tech's 2014 William E. Wine Award and 2014 Alumni Award for Excellence in Research. Internationally recognized for her literary studies of the Gospel of Mark, Malbon teaches courses on early Christian literature, especially the New Testament, Jesus and the Gospels, and Paul and his interpreters.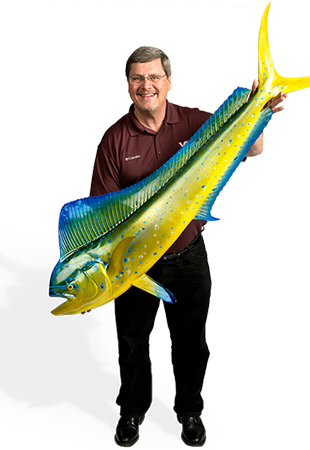 Gone Fishin' »
Donald Orth, the Thomas H. Jones Professor in the Department of Fish and Wildlife Conservation in the College of Natural Resources and Environment, has received a string of awards in recent months: the William E. Wine Award, which admits him into the university's Academy of Teaching Excellence; the Diggs Teaching Scholars Award from Tech's Center for Instructional Development and Educational Research (CIDER); the university's Certificate of Teaching Excellence, awarded to a faculty member in each college; CIDER's Teacher of the Week Award; and Tech's Exemplary Program Award for his first-year experience class.
Professor Profiles
IN THE NEXT EDITION
of Virginia Tech Magazine
Daniel Taylor, at left, senior research specialist, and David Kuhn, assistant professor, both in the Department of Food Science and Technology, test water from oyster hatcheries for a host of pollutants and chemicals; photo by Jim Stroup.
Published in mid-October, Virginia Tech Magazine's fall edition will feature the first installment of a two-part story that examines the university's efforts to address the global problem of feeding and watering a burgeoning population.

A look at Tech's far-reaching involvement with canines explores research and activities that help both animals and humans. And researchers engaged in big-data initiatives university-wide share what they're learning about data mining.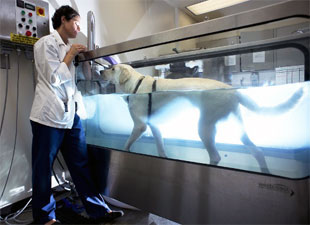 Baxter, a yellow Labrador, walks during a water treadmill therapy session with Flori Sforza, a veterinary technician and certified canine rehabilitation practitioner at the Virginia-Maryland College of Veterinary Medicine; photo by Logan Wallace.