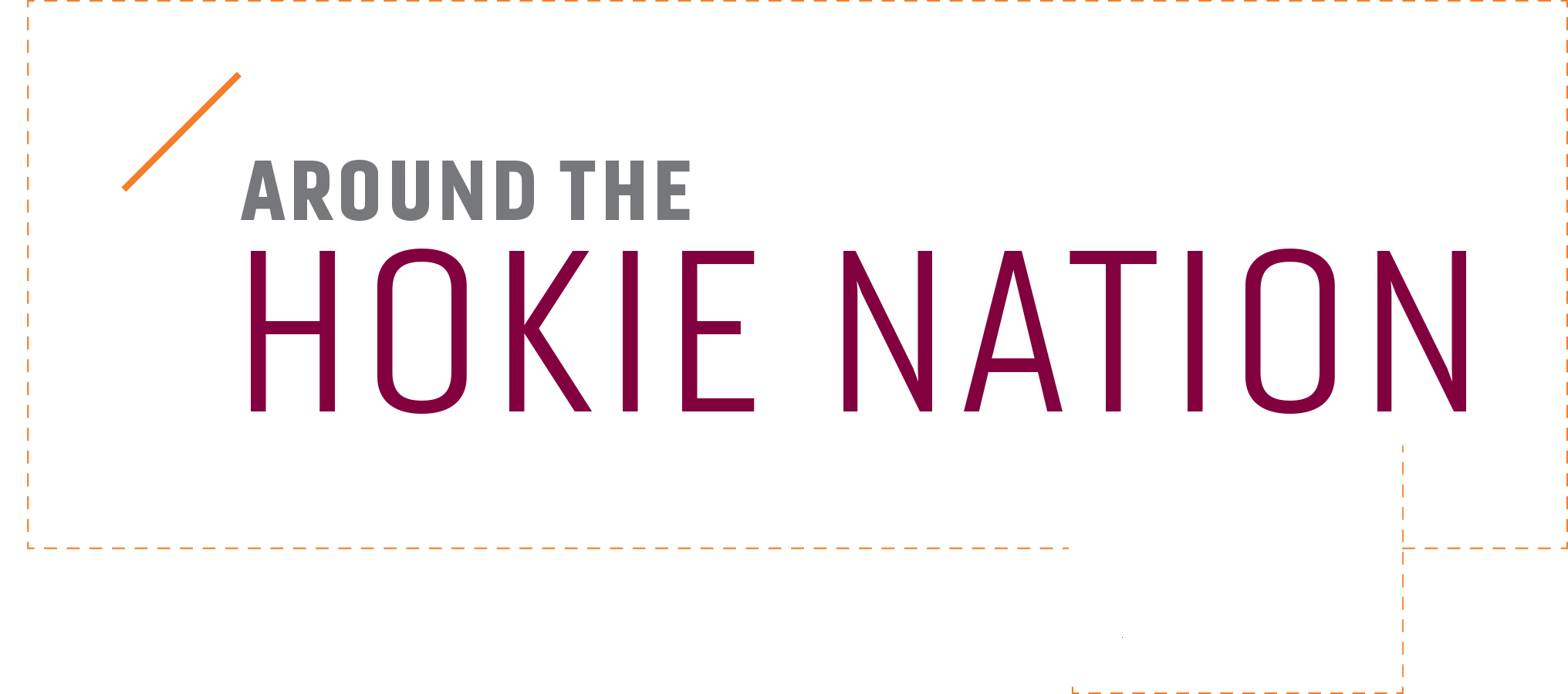 RINGING IN THE STANLEY CUP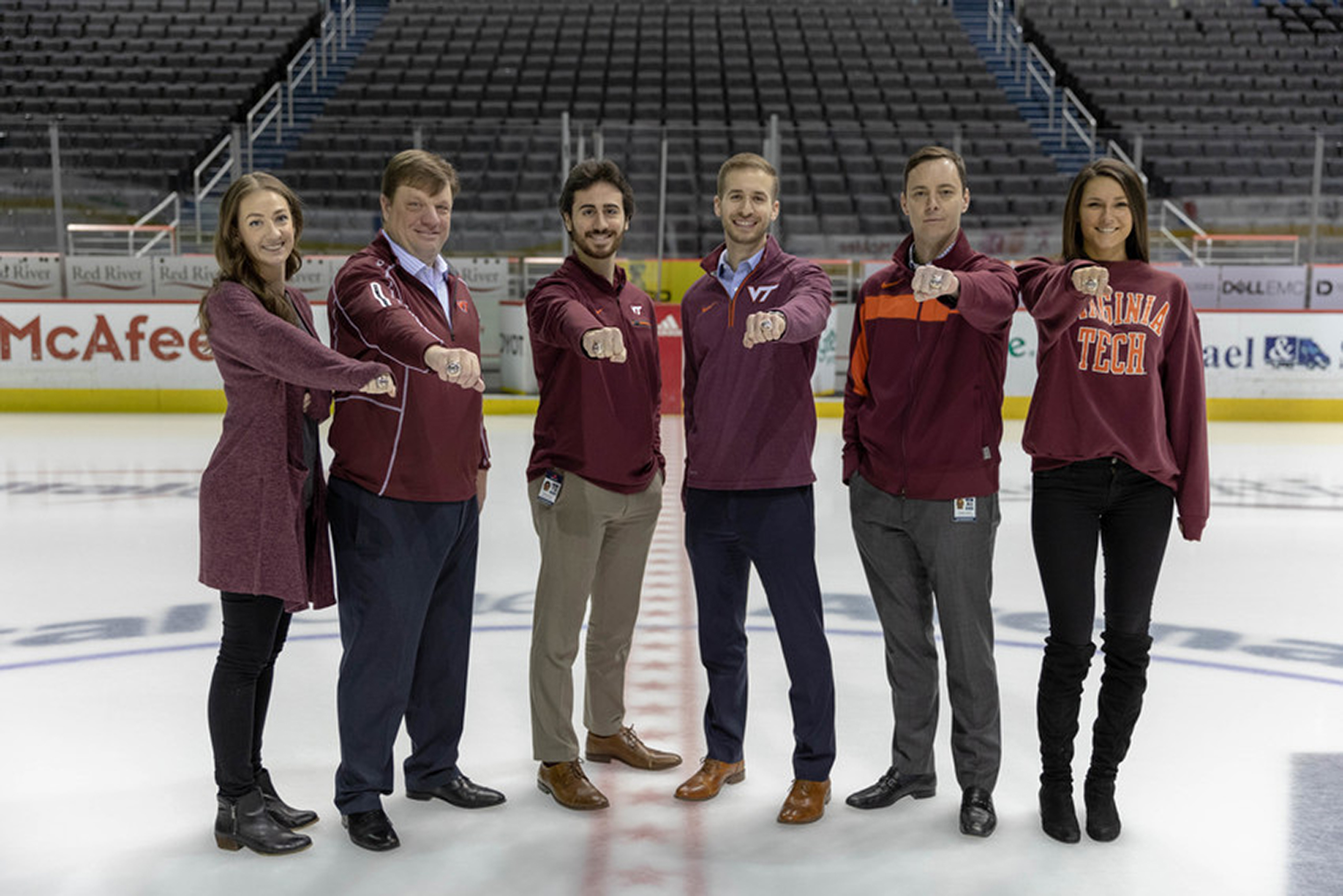 RINGING ENDORSEMENT: Alumni who now work at Monumental Sports & Entertainment hold out their championship rings. From left to right: Megan Garner, Darren Montgomery, Travis Lucente, Ryan Shapiro, Greg Turner, and Lauren Zavaleta.
For years, Washington, D.C., was a big sports city without a championship team. So, in 2018, when the Washington Capitals won the Stanley Cup, the city went bananas.
"It was wild," said Ryan Shapiro '10, director of inside sales. "It was definitely one of the highlights of my life being a part of something like this. It's surreal. It's hard to put into words."
But nowhere was the excitement more palpable than at Monumental Sports & Entertainment, which owns and operates the Capitals. Six Virginia Tech alumni, Darren Montgomery '95, Greg Turner '04, Ryan Shapiro '10, Megan Garner '10, Travis Lucente '15, and Lauren Zavaleta '17, were working for Monumental in sales and marketing at the time. (Lucente has since taken a position with a different employer.) They compared the feeling to game days at Lane Stadium.
"You almost felt like you were in Blacksburg at a Hokies football game because everybody in D.C. was rocking the red, as we say," said Montgomery, senior vice president of Capitals' sales and arena events at Monumental.
To celebrate the Stanley Cup win, team owner Ted Leonsis gave championship rings to nearly everyone working in the stadium—including the Virginia Tech alumni.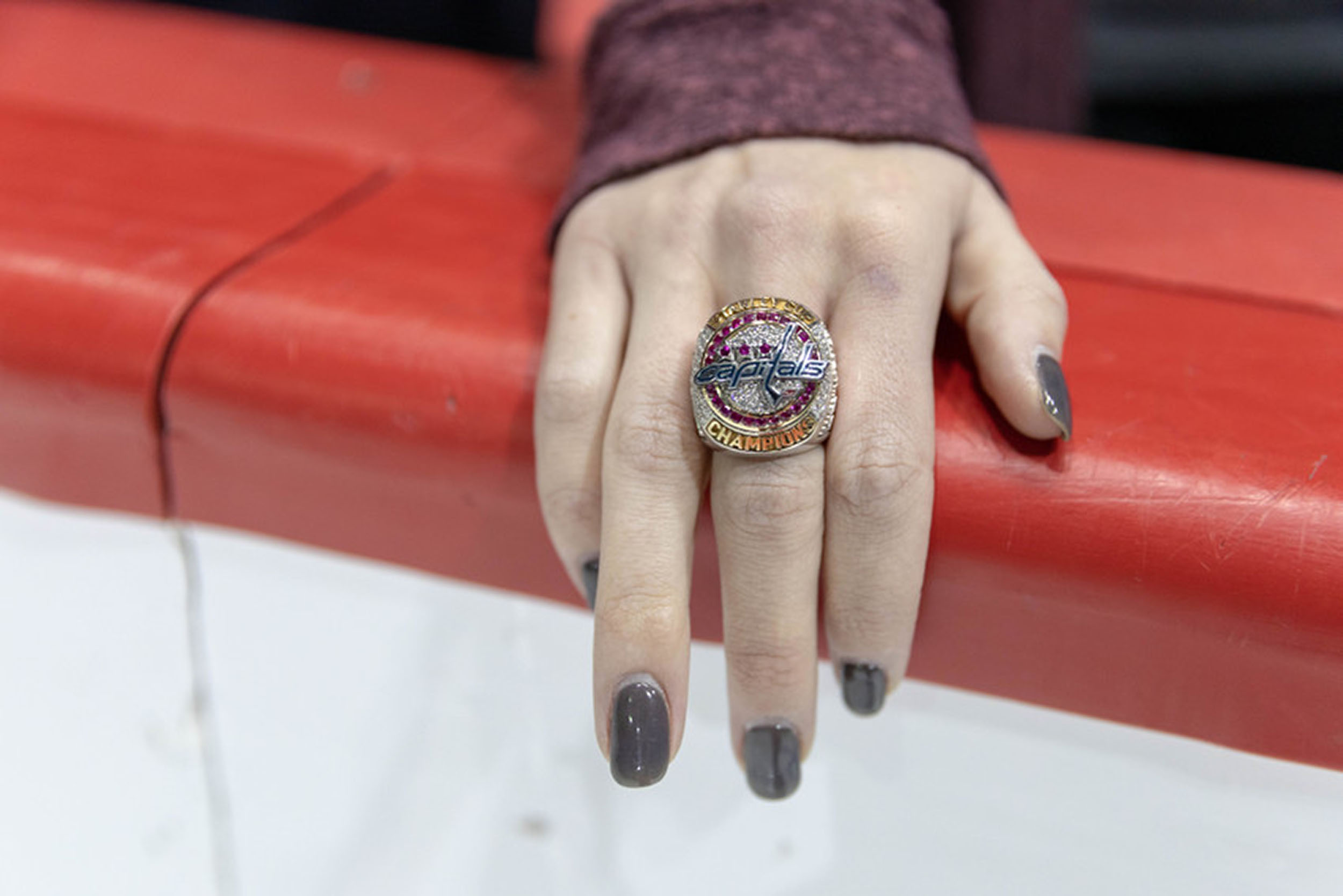 "It was something that was very unexpected, but … it was really cool for him to be able to go above and beyond for the rest of the organization," Shapiro said.
According to the alumni, D.C. is filled with Hokies.
"If I'm wearing Tech gear, someone will call out, 'Let's go,'" said Turner, senior director of sales and suites at Monumental.
Most of these alums grew up in the greater Washington, D.C., area, so when they returned to the city to work, they were happy to encounter fellow Hokies.
"So many people that come from [D.C.] go to [Virginia Tech], so it's nice to come back and just have even more of a connection with the Hokie community," said Zavaleta.
Virginia Tech has had a presence in Northern Virginia since 1969. Now, with Amazon's decision to build a second headquarters in National Landing and the newly announced Innovation Campus, that presence is expanding.
"It's going to be huge," Lucente said, "a pipeline of tech talent coming in and staying and working."
The Monumental Hokies have plenty to keep them busy, but they always find time to represent Hokie Nation.
"Four hours north, Virginia Tech still has a strong presence," Montgomery said.