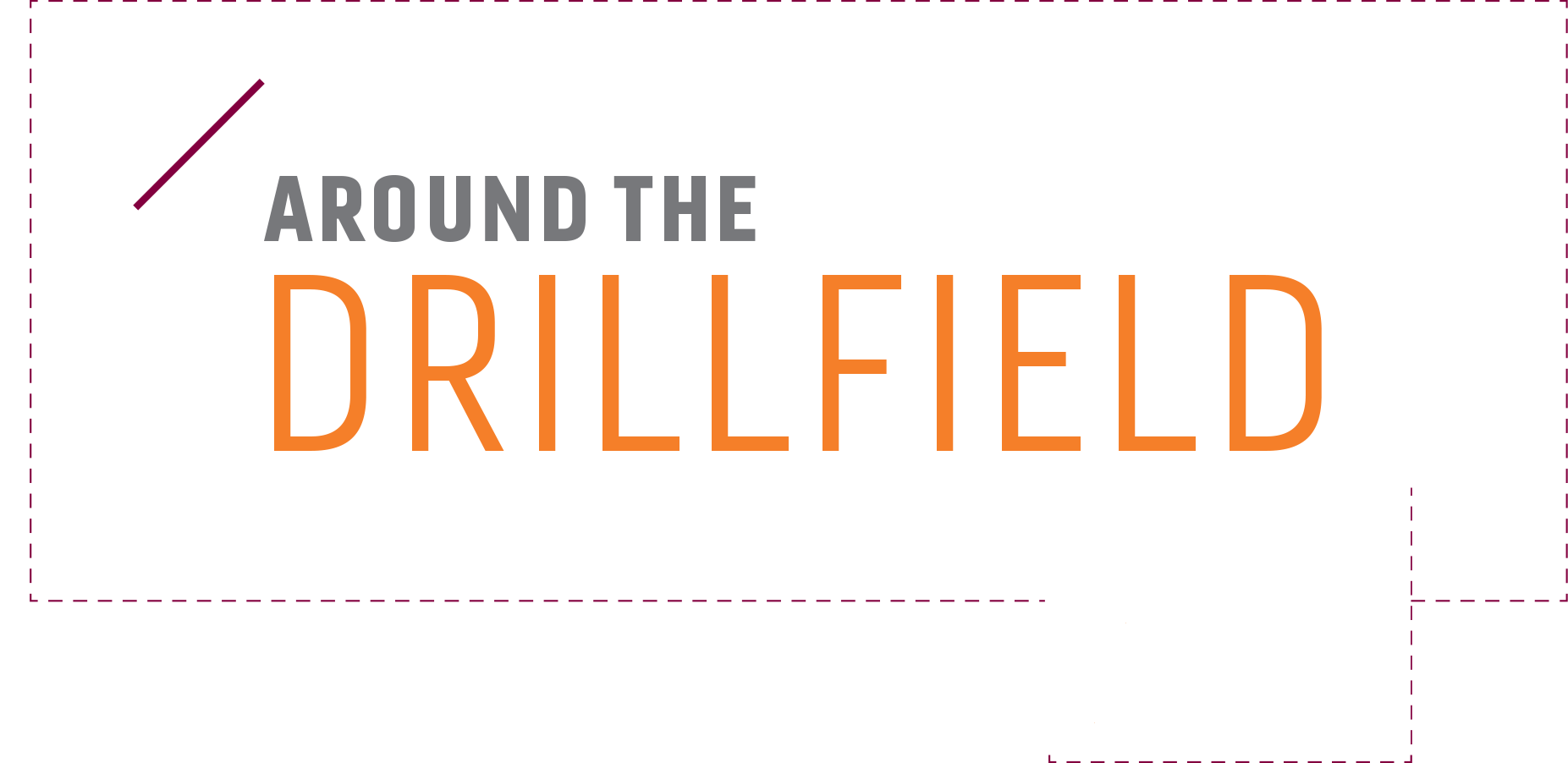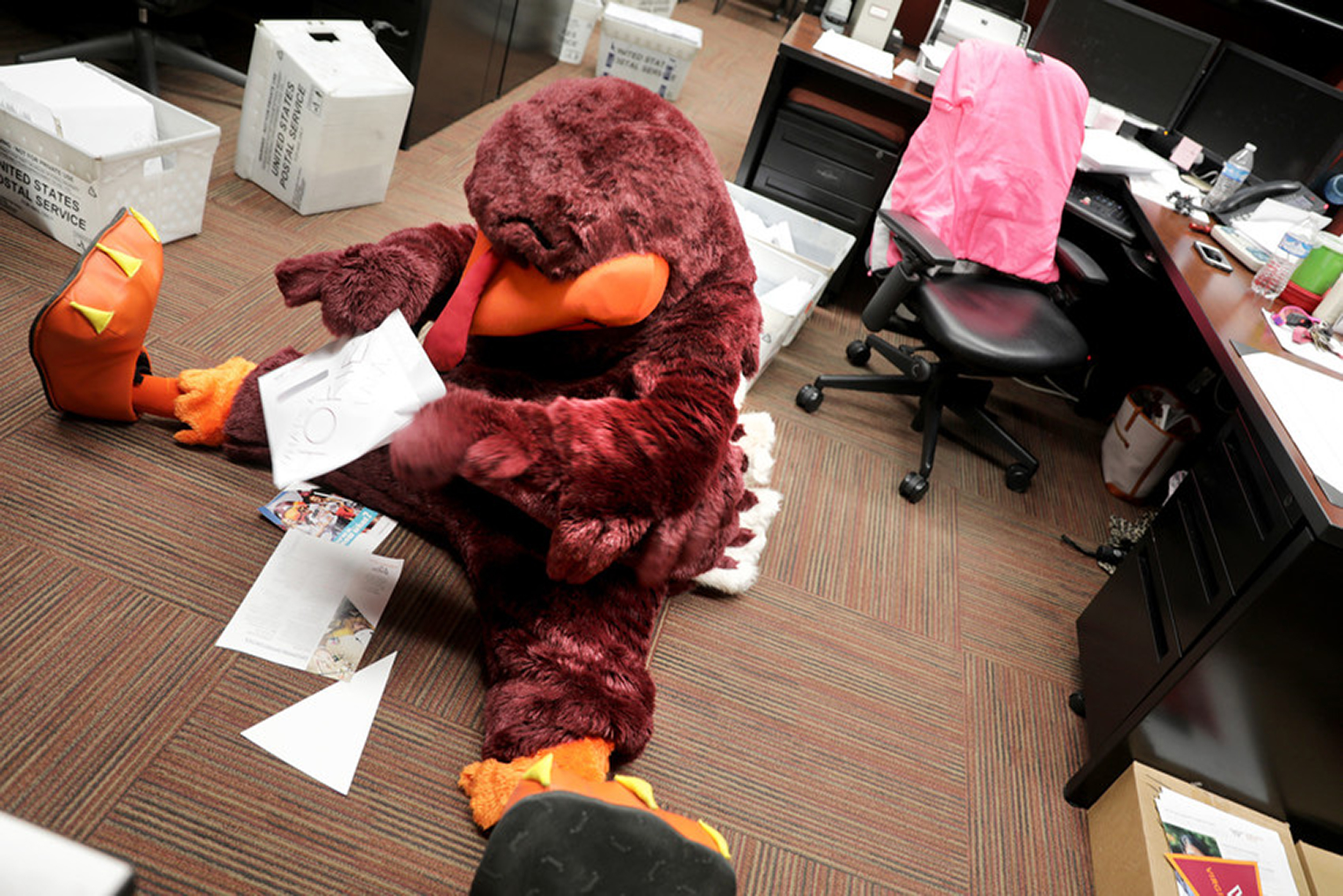 Even the Hokie Bird read essay responses.
Exceeding Expectations
For the second consecutive year, applicants to the university topped 30,000.
The Class of 2023 is projected to include between 7,500 and 7,585 students at start of the fall semester, 15% higher than the original goal.
Admitted students boast an average GPA of 4.02 and average SAT score of 1282.
Increase in underrepresented students
48% by first-generation students
49% by Hispanic/Latino students
27% by African American students
100% by veterans
Virginia Tech also offered enrollment to more "legacy" students who have a parent or sibling who previously attended.
+60% international students, representing 64 countries
64% in state; 36% out of state, representing 49 states
By accepting admission in unprecedented numbers, Virginia Tech's Class of 2023 exceeded expectations before they even arrived on campus. The class is the largest and most diverse in the university's history and its second-most academically competitive based on GPA and SAT scores.
"Enhanced admissions procedures and the reputation we've built through the strength of our academic programs and leadership of enterprises, such as the Commonwealth Cyber Initiative and the Innovation Campus, have brought students to Virginia Tech and led to a higher acceptance rate than anticipated," said Cyril Clarke, executive vice president and provost.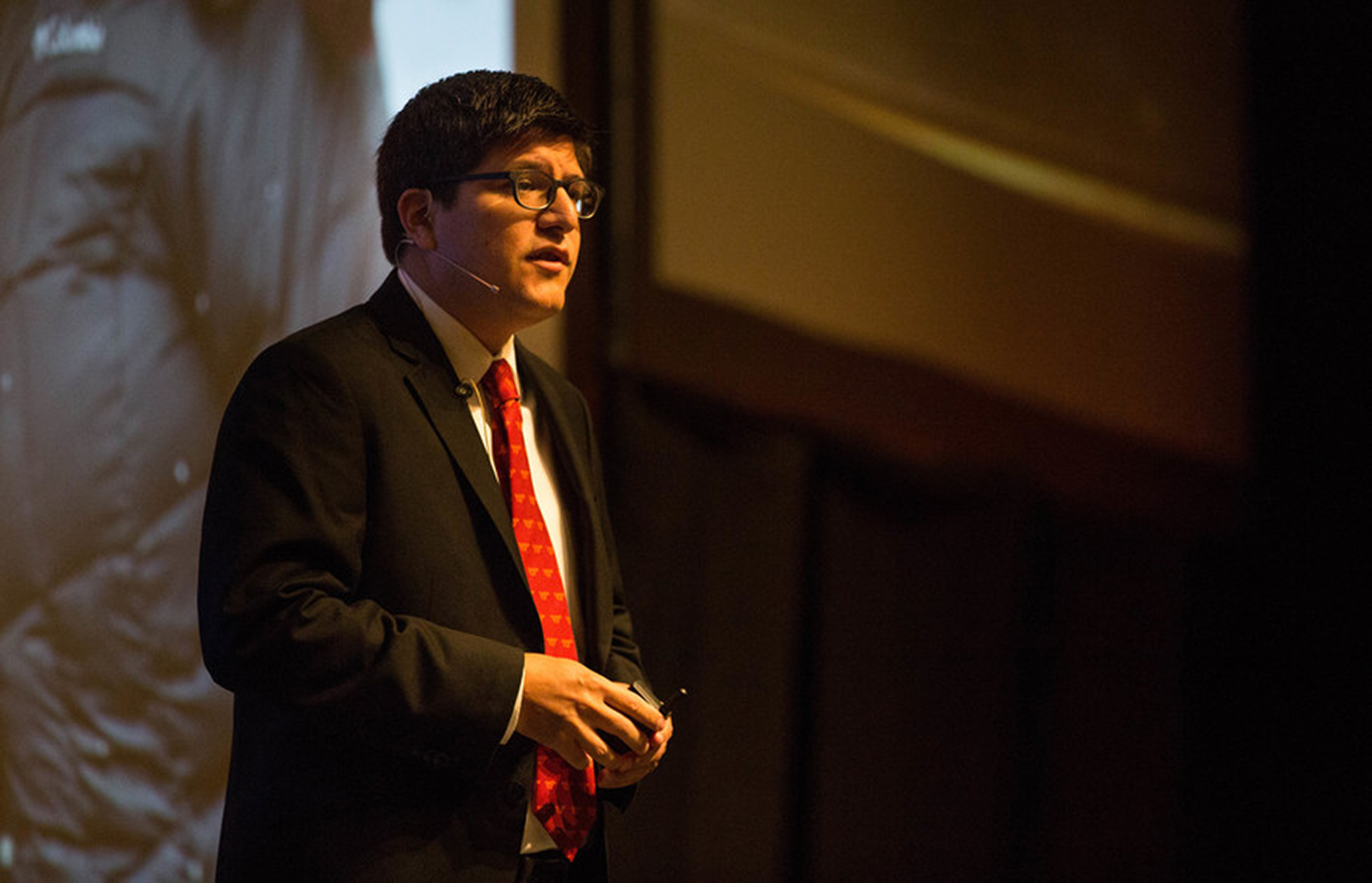 Juan Espinoza, associate vice provost for enrollment management and director of undergraduate admissions.
This year, Virginia Tech introduced a new model for admissions. The biggest change involved shifting to an application platform developed by the Coalition for Access, Affordability, and Success whose members include the University of Virginia, College of William & Mary, and James Madison University. This application, which is used by 150 colleges and universities, was designed through the lens of a first-generation student.
The new application included a series of essay questions focused on leadership, service, resilience, and the ability to set long-term goals.
The essay responses were vetted not just by admissions officials, but by a broad swath of the campus community that included 180 members of the university's faculty and staff.
With the new process, Virginia Tech became the first university in the commonwealth to allow students to self-report grades and test scores online. The change also allowed the introduction of a popular new, non-binding, early action option.
"Virginia Tech's commitment to a more open and fair admissions process was validated with this unprecedented response to offers of admission," said Juan Espinoza, associate vice provost for enrollment management and director of undergraduate admissions.
Although Virginia Tech worked hard to predict enrollment, including partnering with an outside agency that specializes in predictive modeling, the response was much stronger than projected.
The university is actively developing options to ensure that every student continues to receive the quality of programs and services they expect. This includes innovative approaches to housing, allowing first-year students to live off campus, and other measures to create an optimal student experience.
In May, the university launched a new website, vt.edu/vt23, to answer questions that incoming students and their families may have. The site will be updated as new information becomes available.