VIRTUAL REALITY
TECHNOLOGY THAT'S GONE TO THE DOGS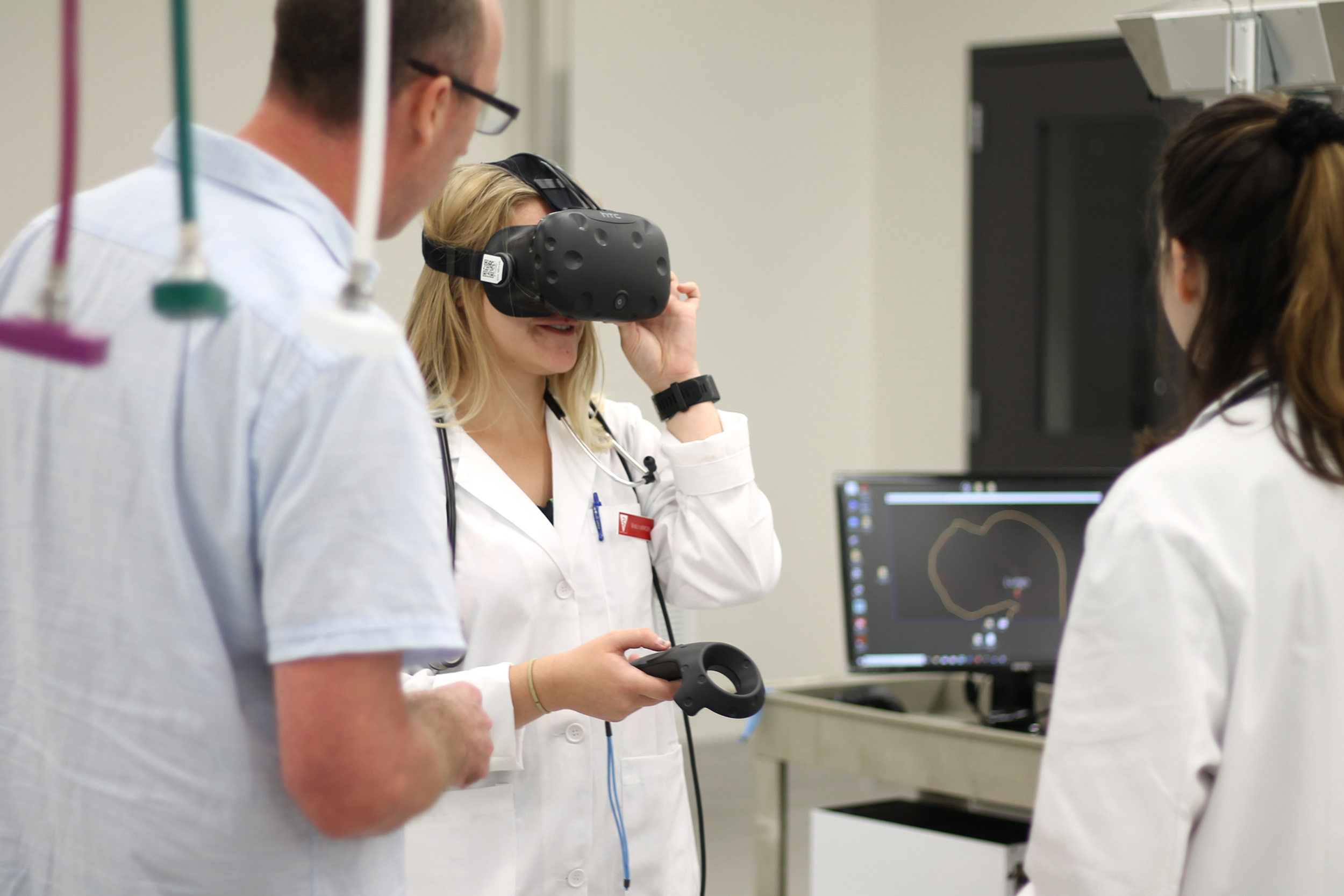 Heads up: A veterinary student uses a virtual reality headset to visualize the anatomy of a dog.
Click through layers of tissue.
Zoom in on a kidney.
Walk inside a rib cage.
First-year students at the Virginia-Maryland College of Veterinary Medicine at Virginia Tech are getting an up-close and rare look at what is inside a dog's body. Virtual reality (VR) makes it possible.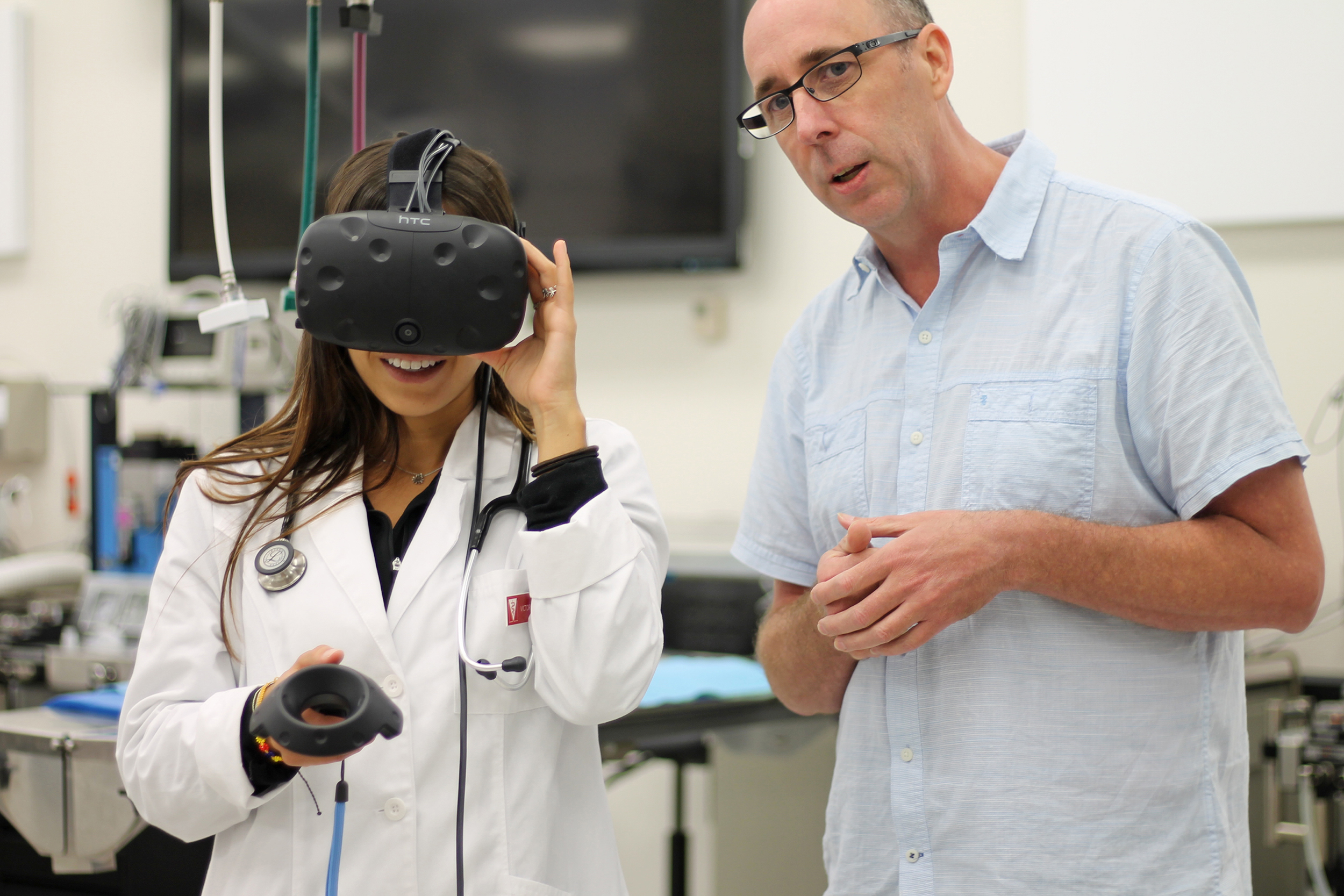 Insider Information: Victoria Umana uses virtual reality technology, which received funding through a University Libraries Open Education Faculty Initiative Grant.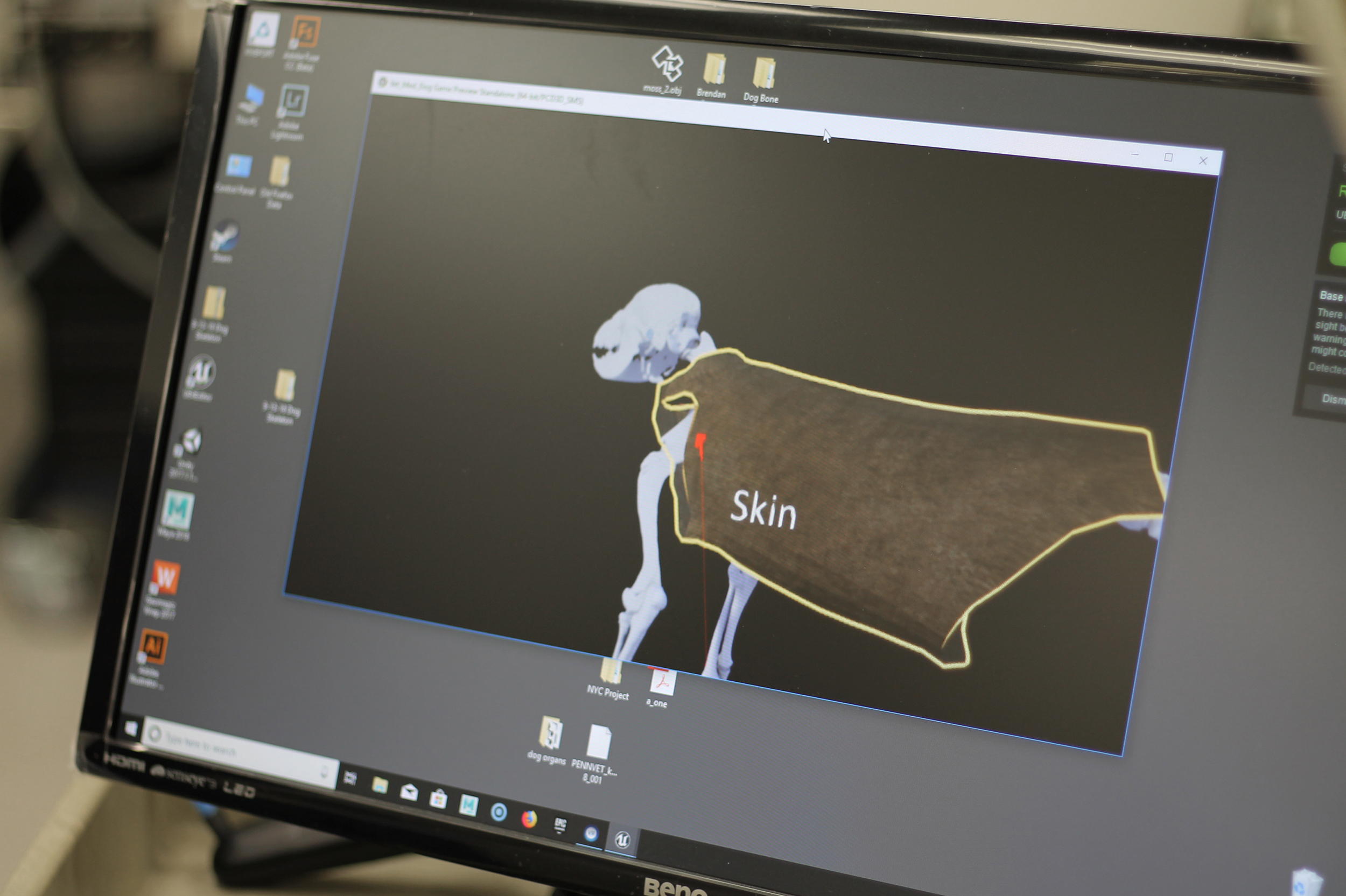 A group effort produced the imagery seen through the headset.
Last fall, aspiring veterinarians who were enrolled in a physical exam and clinical skills course taught by Michael Nappier, an assistant professor of community practice, began using VR equipment during their lab time to help them visualize a mid-sized dog's body parts. The 3D moving picture of a dog standing on all fours was the brainchild of Thomas Tucker, an associate professor in Virginia Tech's School of Visual Arts and a fellow with the Institute for Creativity, Arts, and Technology.
Students can navigate through layers of tissue, zoom in on specific organs, and step into parts of a virtual dog's body.
Tucker and five graduate and undergraduate students crafted the images using CT scans. The project team also worked with Bonnie Smith, an associate professor of anatomy in the college's Department of Biomedical Sciences and Pathobiology, to identify the bones in a dog's body and to position them correctly.
Unreal Engine, a software used by video game developers, powers the technology.
By wearing VR glasses, clicking a button, and moving around, students can navigate through layers of tissue, zoom in on specific organs, and step into parts of a virtual dog's body. There also is a specialized section that allows for a deeper view into the dog's skull.
"I literally stood inside the rib cage," said veterinary student Sara Farthing, after she donned the VR glasses and followed the dog's image floating virtually in front of her.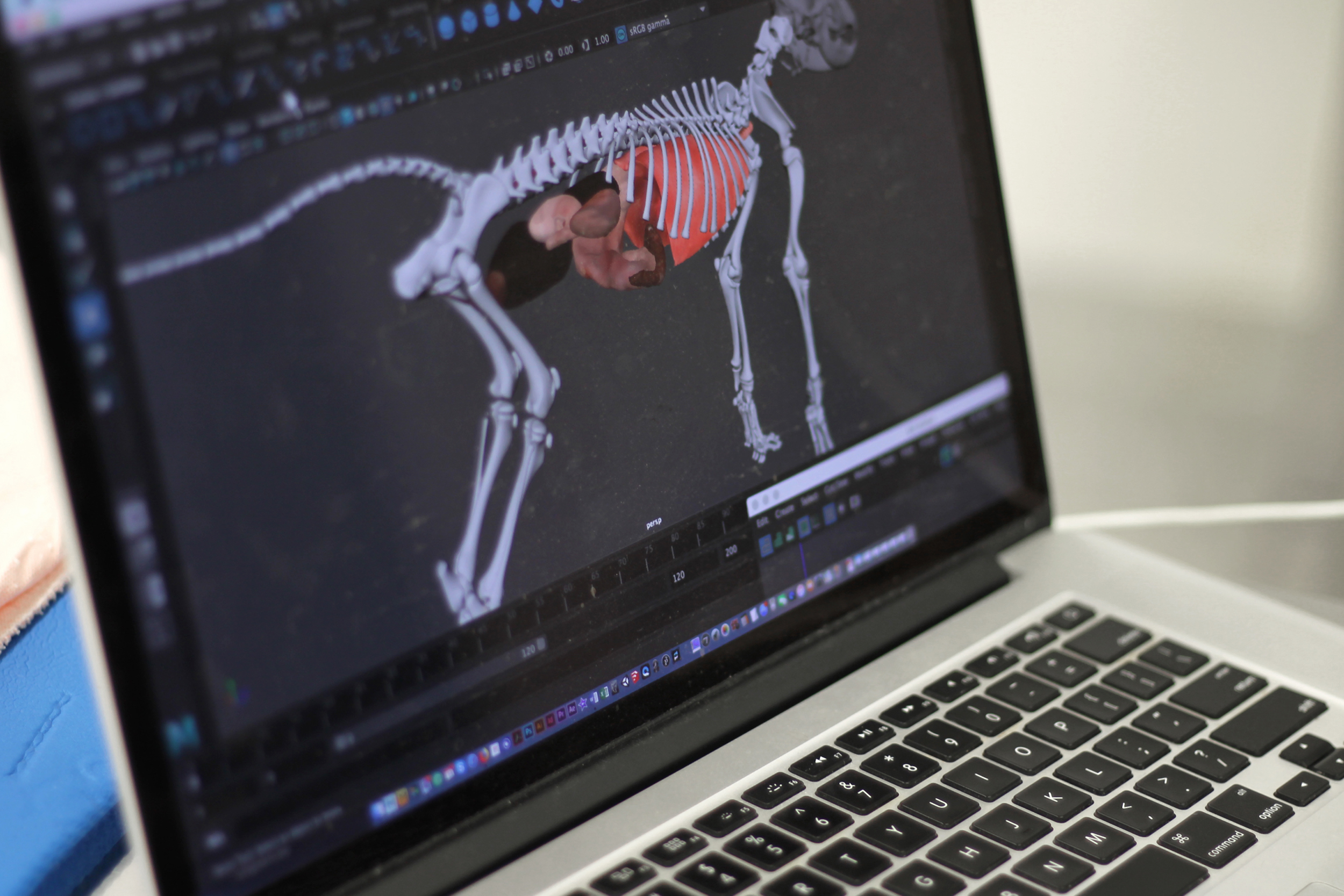 Insider information: A computer image depicts one view that veterinary students experience through virtual reality technology.
VR technology creates an immersive experience, and related applications are enhancing education throughout the university.
Veterinary students have access to the anatomical VR technology through the college's library for use as they study.
But the veterinary VR doesn't stop with dogs. Tucker is leading a group of students and veterinary school faculty who are creating a VR cow for instructional use. They hope to complete it by the summer's end.
And look for a VR chicken in the future.
If the video doesn't load, view it on the video.vt.edu site.