FAMILY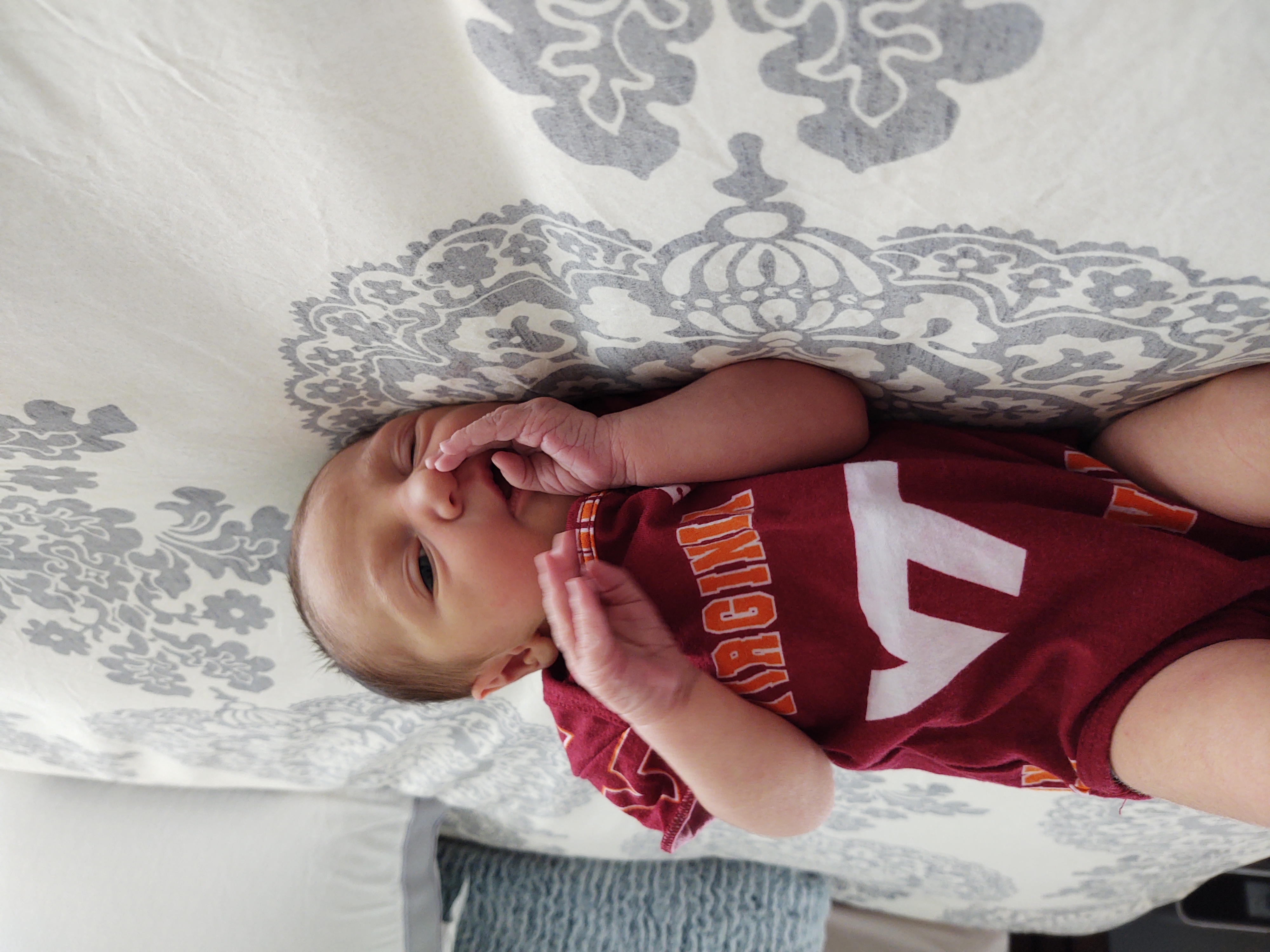 "Weighing in at 7 pounds, 2.8 ounces, Rylie is the perfect addition to our family. I am excited to have my new daughter love Virginia Tech, too. Go Hokies!" —Michael Encinas '11, Midlothian, Virginia, who welcomed a daughter, Rylie, 5/15/2020. Photo credit: Michael Encinas
"We welcomed our son, Neil, with a big Hokie Hokie Hi." —Lauren Lemieux Firey '13, Arlington, Virginia, who along with Peter Firey '12, welcomed a son, Neil, 6/24/19. Photo credit: Lauren Firey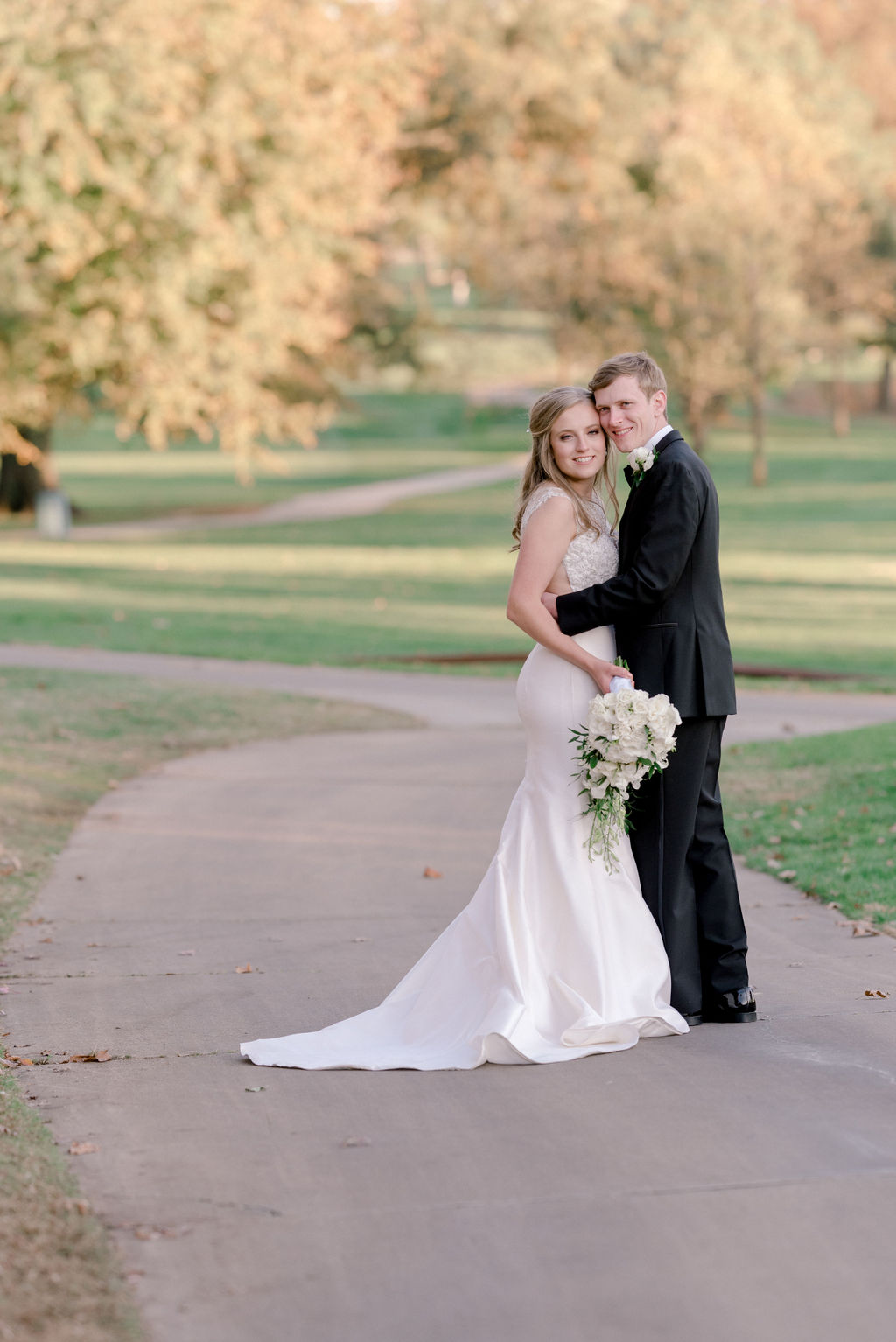 "On November 11, I married my Virginia Tech and Corps of Cadets sweetheart," Jocelyn Lamb Zimmerman '17, North Bethesda, Maryland, who married Eric Zimmerman '16, 11/2/19. Photo credit: Lori Conklin, KPC and Co. Photography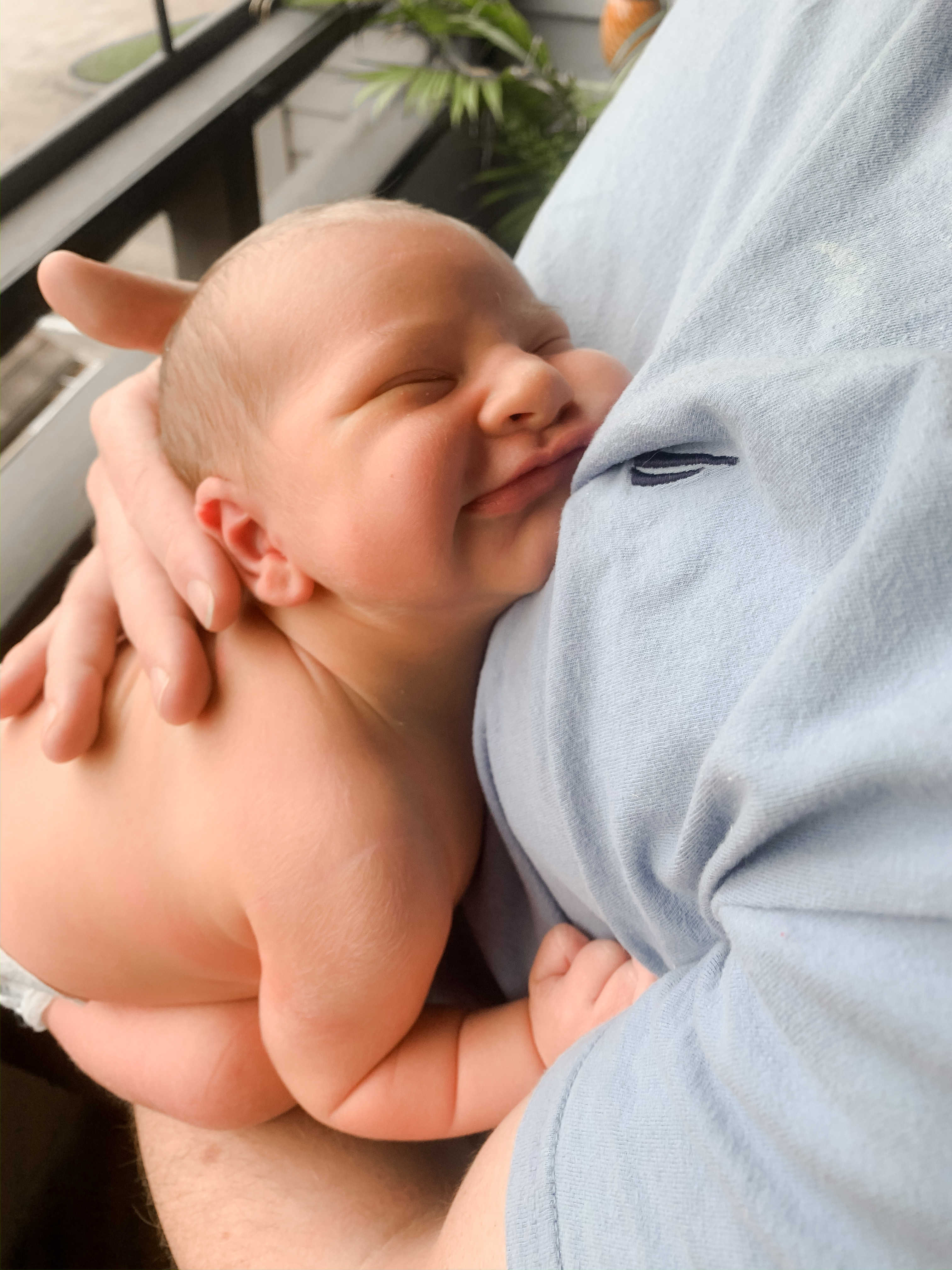 "We are very happy to introduce the newest member of the Virginia Tech Class of 2042." —Douglas Alistair Lindsey '13, Webster, Texas, who welcomed a son, Davis Alistair, 4/7/20. Photo credit: Alex Lindsey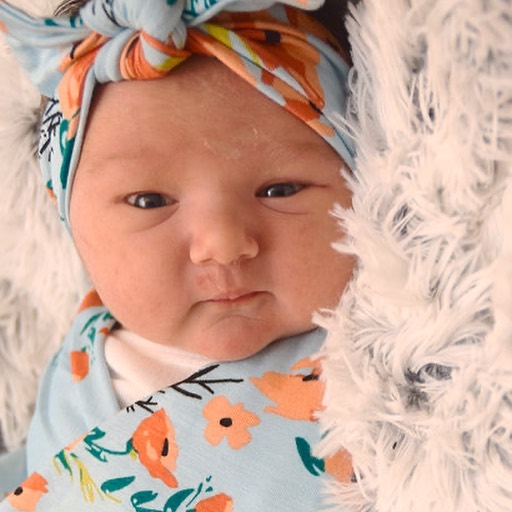 "My wife, Olivia Sandown, and I welcomed a new little girl into the world in February." —Brian Rock '07, Norman, Oklahoma, who welcomed a daughter, Gloria Valentina, 2/19/20. Photo credit: Charley's Angels Photography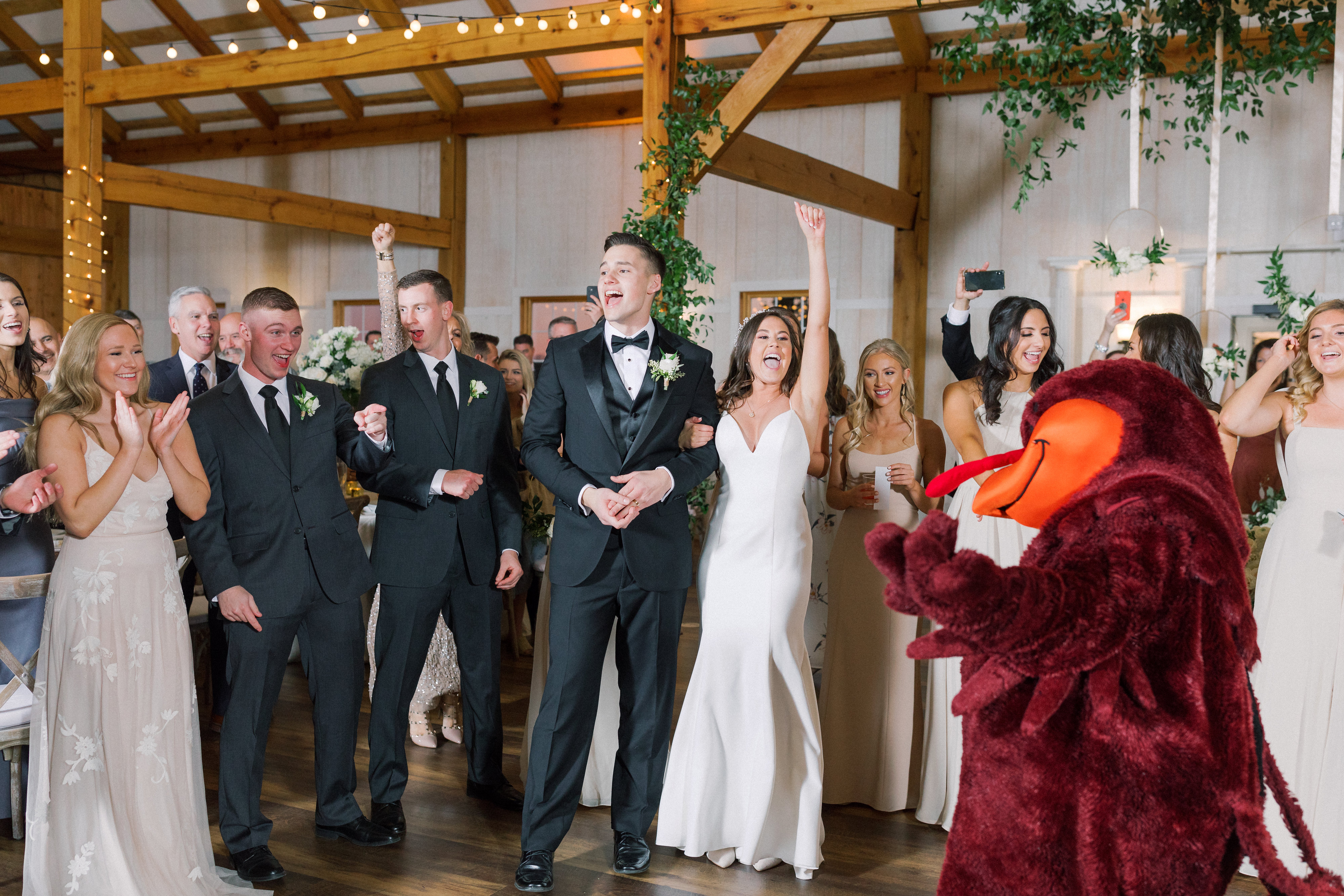 "A VIP guest helped us celebrate Hokie-style." —Jordan Sara Shanahan '20, Leesburg, Virginia, who married Jackson Smith, a member of the class of 2021, 3/7/20. Photo credit: Leib Photographic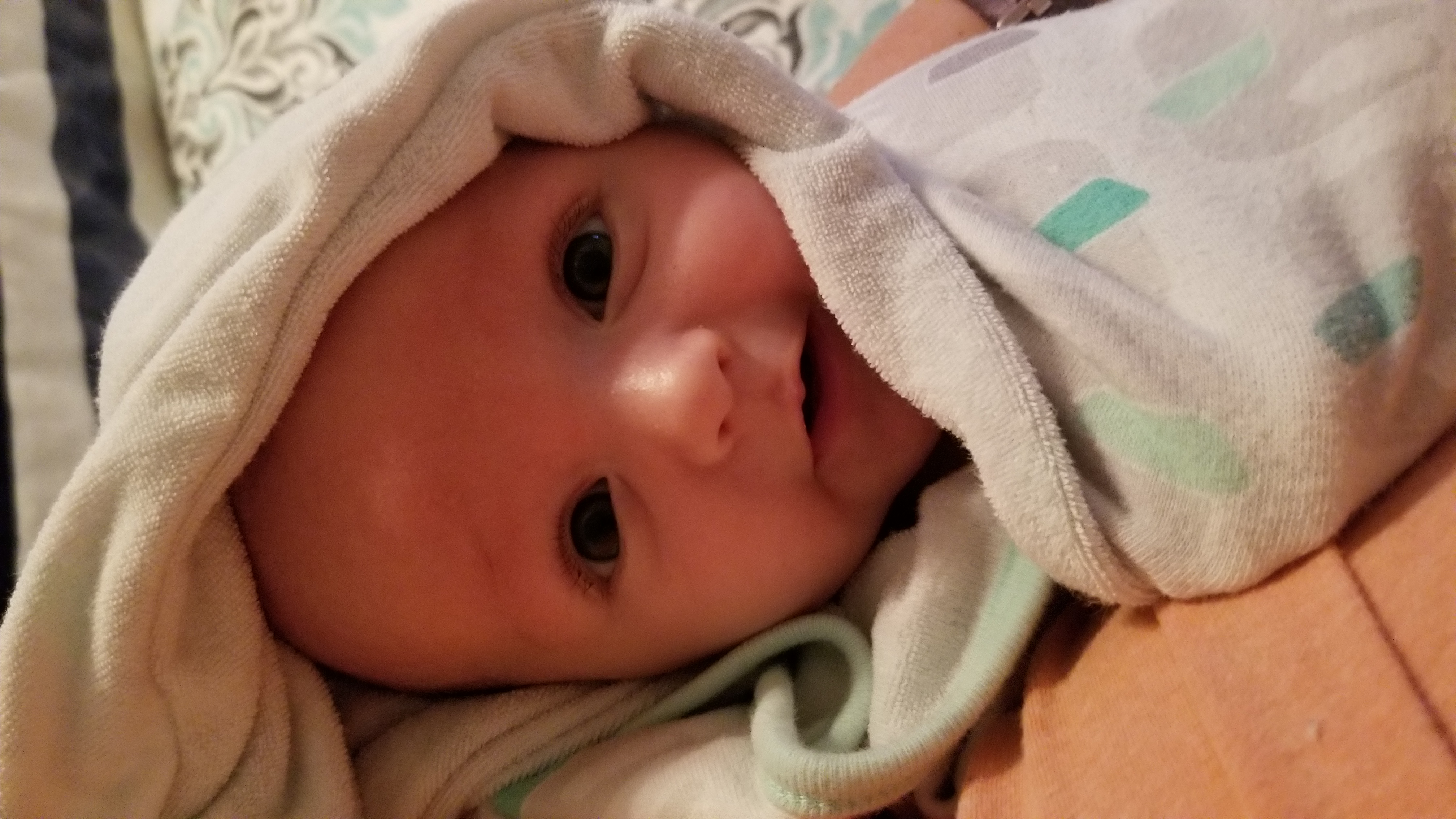 "Peek-a-boo, Hokie Nation." —Brittany Hardesty Tomblin '04, Stephens City, Virginia, who welcomed a daughter, Ryann Elizabeth, 9/28/19. Photo credit: Brittany H. Tomblin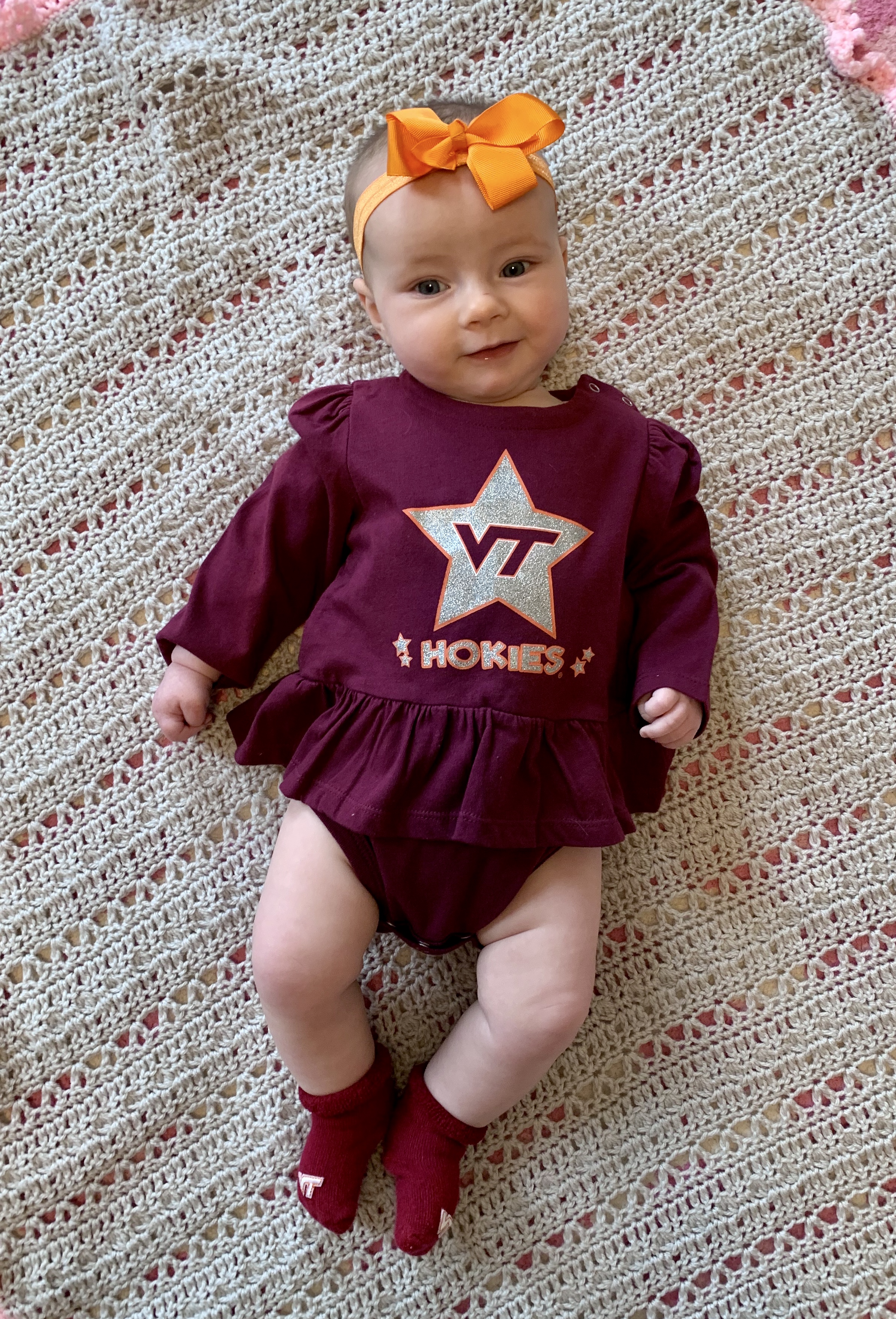 "Never too young to start cheering on the Hokies!" —Kristin Moreno Westover '08, Fairfax Station, Virginia, who welcomed a daughter, Caroline Parker, 8/17/19, just in time for Hokie football season. Photo credit: Kristin Westover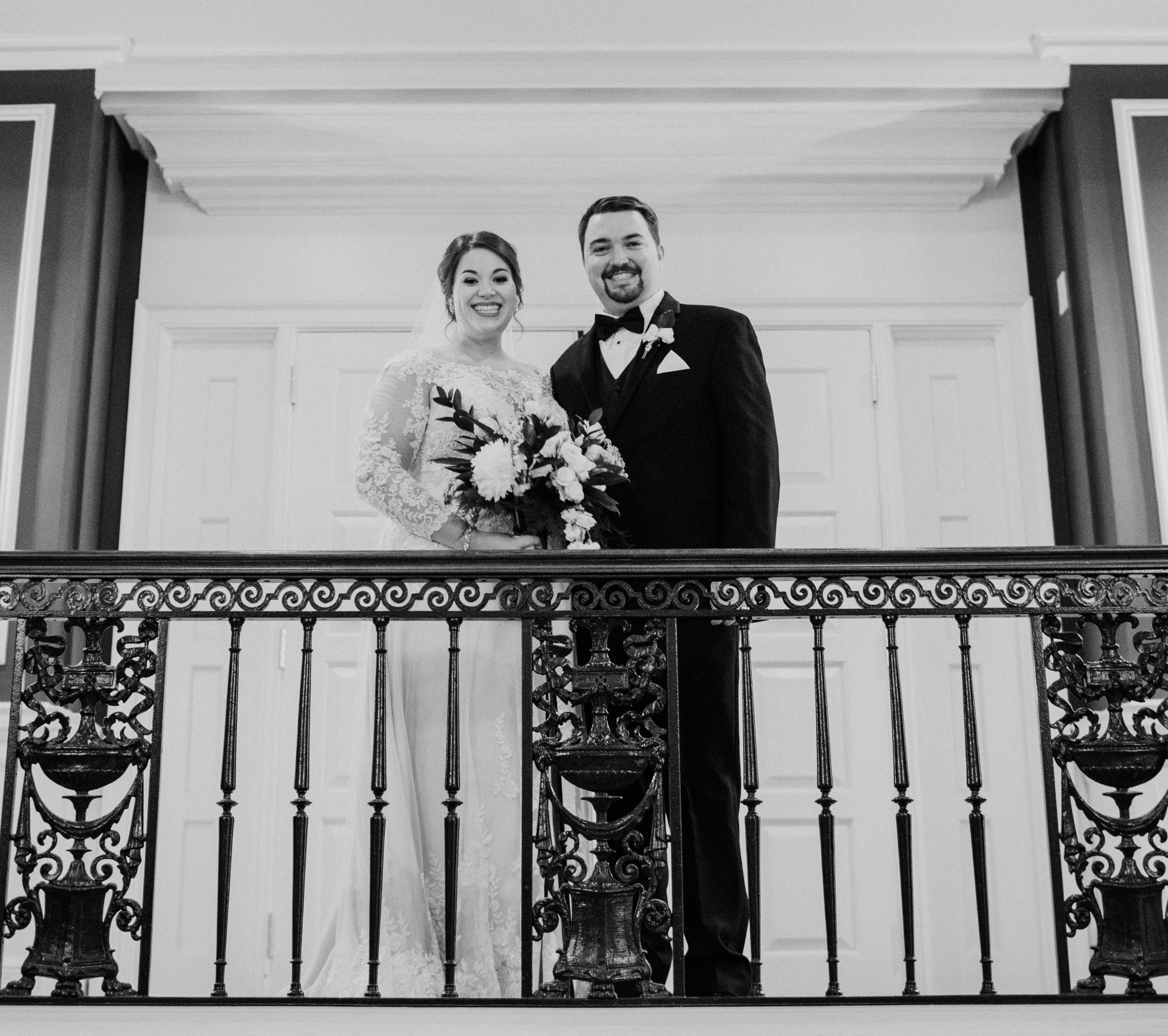 "The Patrick Henry Ballroom in Roanoke was the setting for our special day." —Emily Sue White '13, Blacksburg, Virginia, who married Eric Alton White, 2/29/20. Photo credit: K. Jugar Photography.
"A perfect day at Clover Forest Plantation in Goochland, Virginia, was just the beginning." —Benjamin Galen Wilson '14, Ashland, Virginia, who married Mackenzie May Cary, 9/21/19. Photo credit: Corrin Jasinski Photography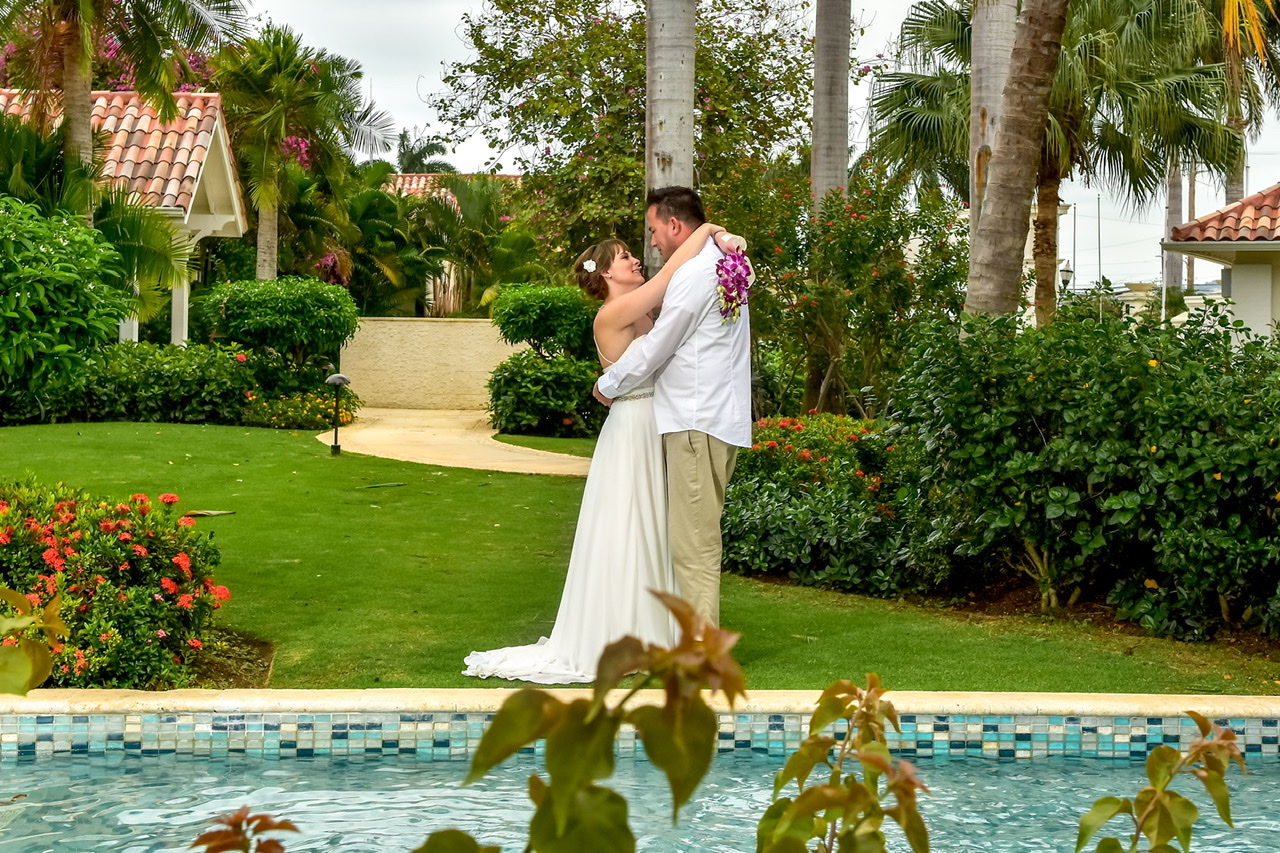 "Celebrating One Love in paradise required one special day." —Courtney Marselle Lantier '10, Stafford, Virginia, married Adam Lantier, 2/29/20.