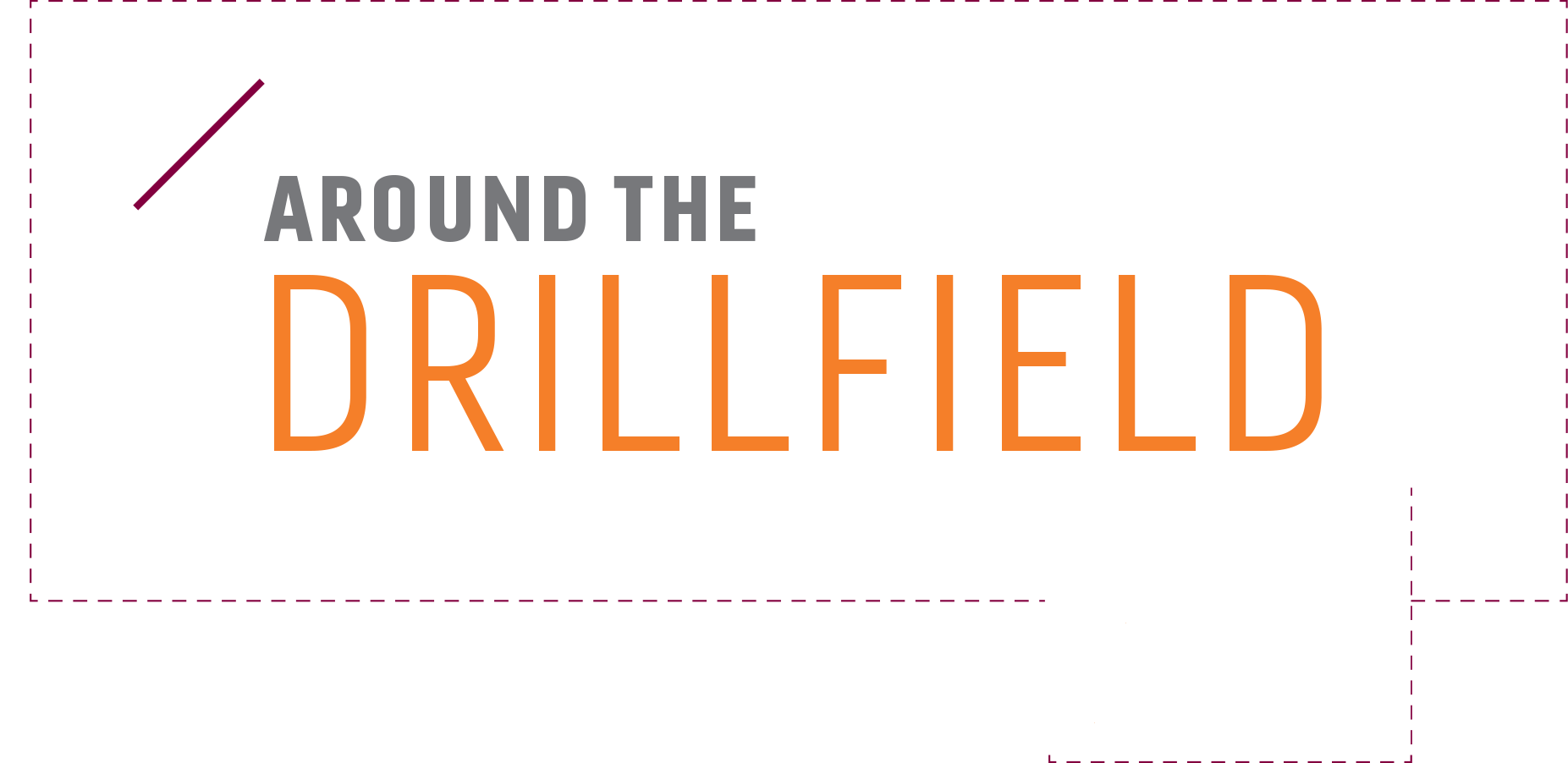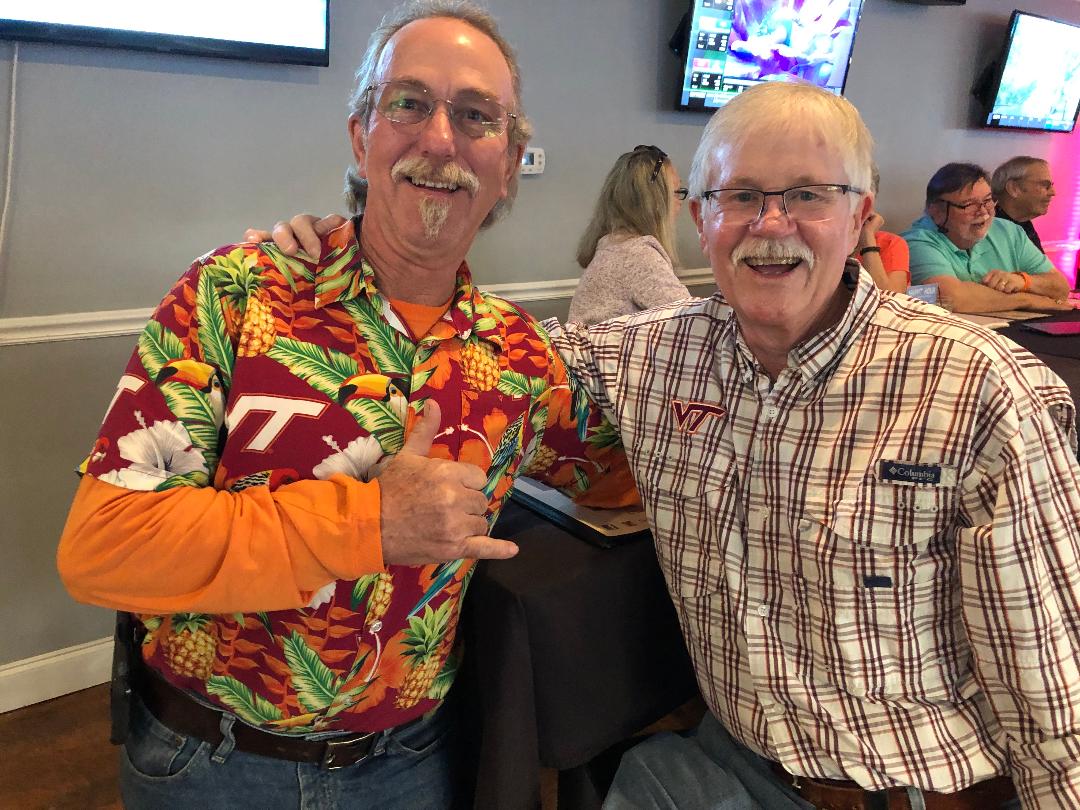 Rick Trenary (L) and Bob Martin
by Travis Williams
Bob Martin's new lease on life began with an eye-catching T-shirt at FloydFest, a summer music festival in Floyd, Virginia.
"It [the shirt] said, 'Hi my name is Bob. I need a type O kidney," said Rick Trenary. "I said, 'Bob, you're sitting beside a type O kidney. Why didn't you let me know this?'"
In August 2019, Trenary donated one of his kidneys to his former Virginia Tech fraternity brother.
"It's become a part of me," said Martin, who graduated in 1975. "I don't know if there's really words for it, but it's a blessing, that's for sure."
Martin and Trenary met when the latter pledged the Tau Delta fraternity in 1973. A lifelong bond was forged between the two, as well as among many other fraternity brothers.
"Bob was a big brother when I was pledging, and we became friends," Trenary said. "There's eight to 10 of us that have stayed together ever since. We've vacationed together; we still go to bowl games together. It's just been a part of my life."
Following his graduation in 1975, Martin taught high school for a year before pursuing what would become a 30-plus-year career in manufacturing and property management. He retired to Blacksburg in 2008. Trenary entered the workforce prior to his scheduled graduation in 1976 and moved to Hilton Head, South Carolina, where he remains today.
About 15 years ago, Martin was diagnosed with focal segmental glomerulosclerosis (FSG), a rare disease that attacks the kidney's filtering units. When his kidney function dropped below 20 percent, Martin registered for a transplant at the Emory University Tranplant Center.
"I had been on the transplant list for 12 years or so, but I didn't start looking really hard for a kidney until about two years ago," Martin said.
At that point, his daughter Elizabeth and her three siblings, Joanna, Emily, and Robbie, helped get the word out via a webpage, social media, bumper stickers, and the aforementioned T-shirt . "It was a no-brainer," said Trenary. "More so, Bob's kids needed it. They had already lost their mother to breast cancer, and I didn't want to see them lose their dad too."
Following about 10 months of extensive testing, the men learned Trenary's kidney was a match.
"It's pretty amazing how it all occurred," Martin said. "It was a match made in heaven."
Martin advises fellow Hokies in need to "find an advocate to help you market your need and don't be afraid to ask for help. You never know where the ultimate act of Ut Prosim will come from."