Student Emergency Fund helps address
Helping Virginia Tech students who face sudden and unexpected financial hardships is one part of Anthony Scott's job as an associate dean of students.
It's never been a bigger part.
Since mid-March, widespread disruptions related to the COVID-19 pandemic have led to an unprecedented number of requests for help from students struggling to afford basic necessities, such as food, rent, or internet access to continue their educations remotely.
Emergency federal assistance has allowed the university to help many of the more than 2,000 students who have reached out. But in numerous instances the university was only able to help thanks to donor gifts to Virginia Tech's Student Emergency Fund by generous alumni, friends, university employees, and parents of current or former students.
"We made 27 grants from the Student Emergency Fund during all of the spring 2019 semester," said Scott, who administers the program. "Since mid-March this year we have made 190 grants, and counting."
More than 220 donors have given to the fund since March, and fundraising for the program is ongoing. Scott said he was in the process of reviewing nearly 100 additional student applications for support, and he expected many more would continue to come his way. The amount each student receives varies, but is typically a few hundred dollars.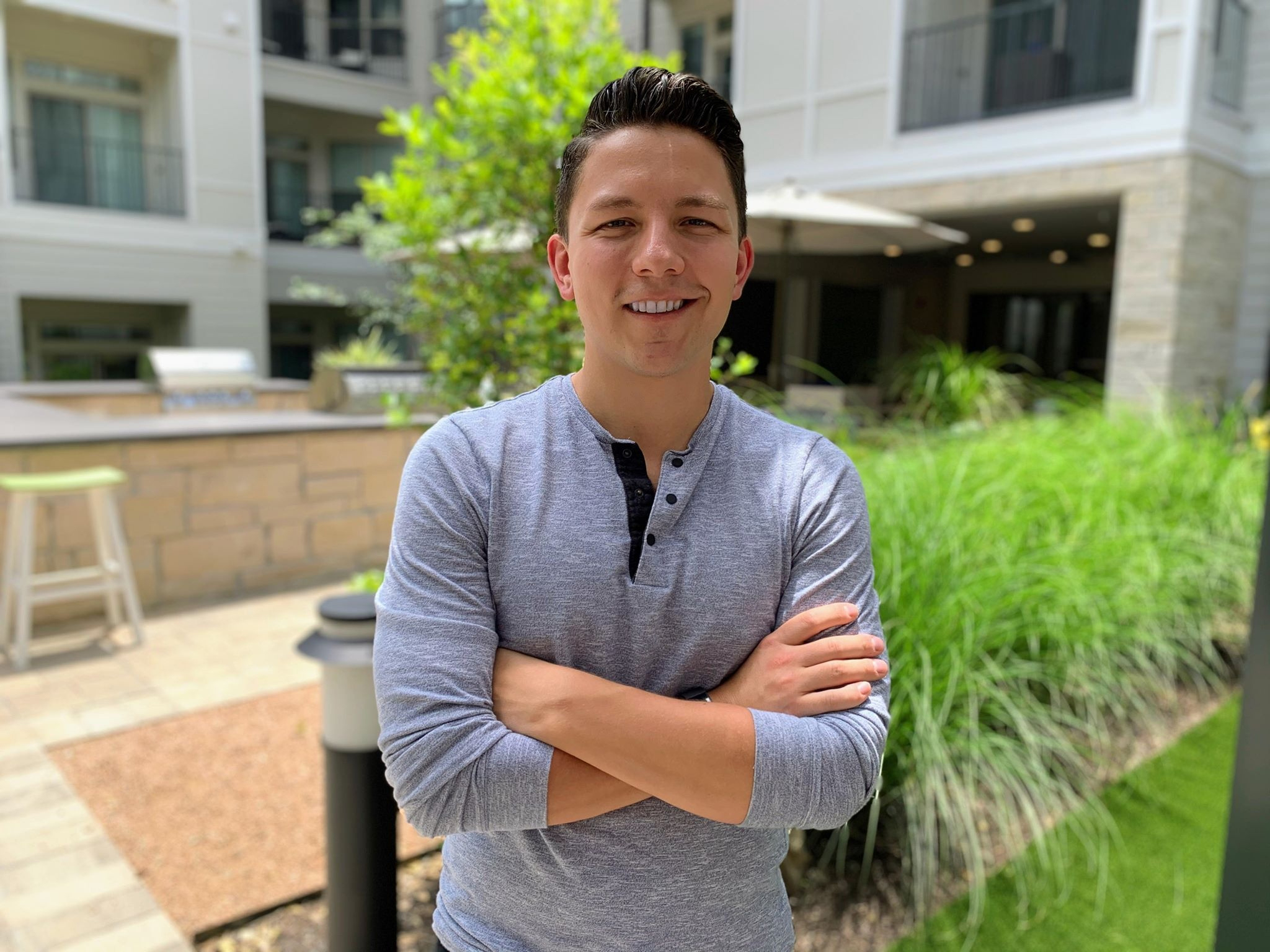 Dustin Dorph
"We look at this as a way that we can at least assist with a rent payment, food, utilities, or something important," Scott said. "A lot of students are now in a position where they just don't have options. Because of the pandemic, summer internships have been canceled and opportunities for summer work are gone."
While roughly seven times as many students have been assisted compared to last year, the program has always served an important function. By providing critical help for students at tough points in their lives, the fund has helped make it possible for many Hokies to stay on track toward earning their degrees.
During his senior year, Dustin Dorph was carrying 18 credits, serving as Student Government Association president, and working at Jimmy Johns to help support himself. It became too much to juggle. After falling behind on bills and having a hold placed on his university account, Dorph was referred to the Office of the Dean of Students. He received a grant from the Student Emergency Fund. The aid, along with other support, helped Dorph resolve his financial situation. He completed his bachelor's in civil engineering in 2013, and is now a development director with Manifold, a real estate development firm based in Austin, Texas.
Dorph said he makes a point of donating to the Student Emergency Fund and also serves on the Student Affairs Young Alumni Advisory Board because "Virginia Tech threw me a life raft when I needed it as a student. I'm forever grateful for that and for the people who made such a significant impact on my life. I want to make sure that all students can have that kind of help when they need it. So it was never if I was going to give back, but when and how. I always knew I wanted to pay it forward and help students who found themselves in a pinch financially, like I did my senior year."
It's been nearly three decades since Tom and Martha Murdock's daughter, Beverly Murdock, earned two degrees at Virginia Tech. Nevertheless, the Leesburg, Virginia, couple said the thought of today's students having to worry about basic necessities while also juggling challenging classwork inspired them to step forward and give.
"Our daughter had a wonderful experience at Virginia Tech, and we believe in doing what we can to help others get the most out their time at the university," Tom Murdock said. "It has been great to see the benefit of small grants geared to helping students directly at their time of need. It seems that small amounts applied at judicious times can really make an impact."
"College can be a very stressful time, and we want students to be able to focus on what they should be concentrating on—like classes and career opportunities—instead of where their next meal or rent payment will come from," said Martha Murdock.
Byron Hughes, Virginia Tech's dean of students, said the generosity of donors to the Student Emergency Fund has been particularly inspiring as he and colleagues in Student Affairs seek to help students navigate the unprecedented situation caused by the pandemic.
"The scope of need among students has grown and remains a challenge to address, but having our alumni, employees, friends, and parents step forward to support the Student Emergency Fund makes a big difference," Hughes said. "We are incredibly grateful to all who have given, or will."
Thinking back on his uncertain situation as a student, Dorph said: "It's hard to express the frustrations and anxieties of financial hardship—to worry about how to pay rent or for food while keeping grades up and meeting other obligations at the same time. For students in need, don't be afraid to ask for help. There's a community that's around to support you getting to a better spot."