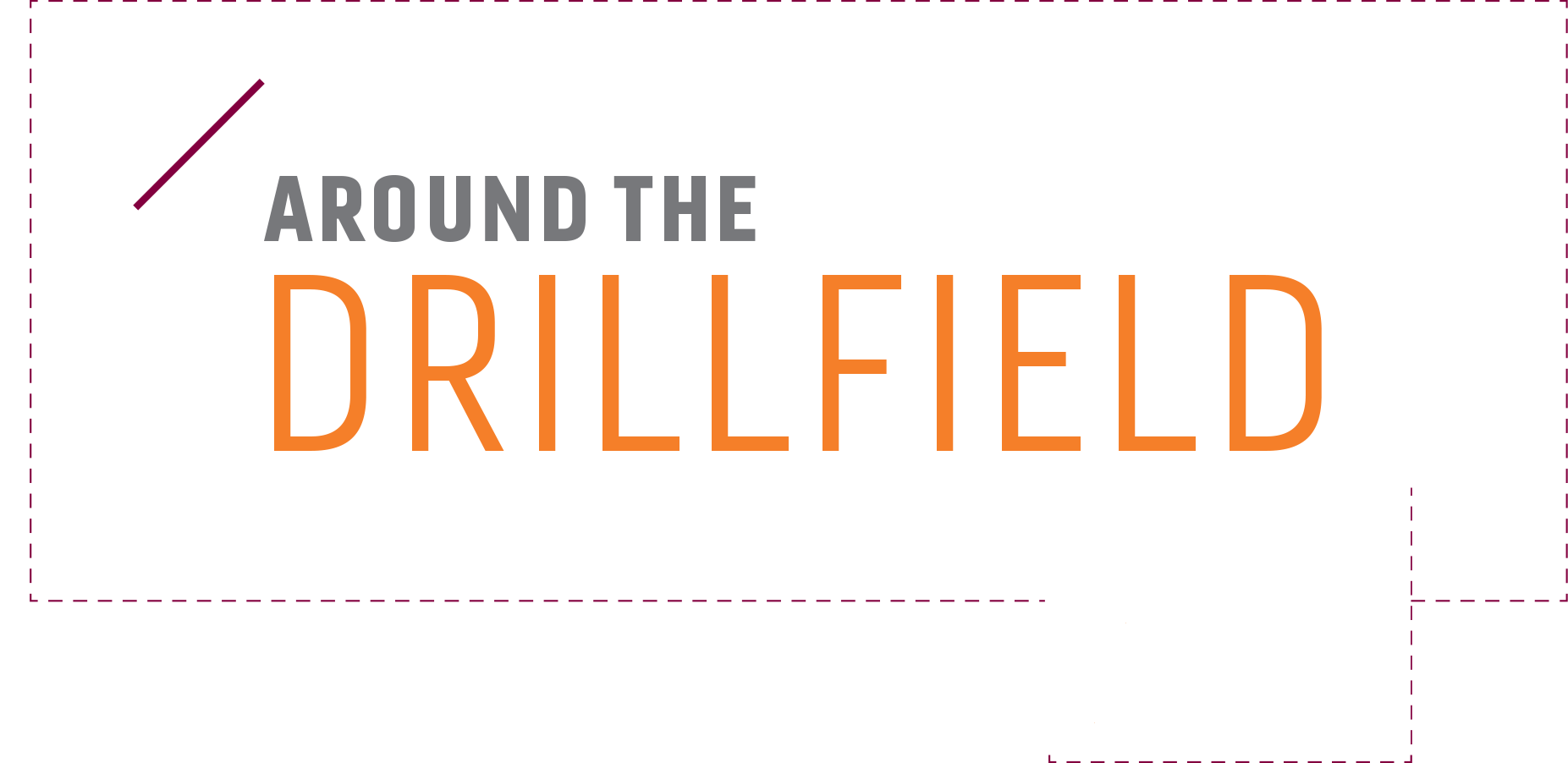 Commencement 2020 was one for the Hokie history books
When the coronavirus pandemic upended the spring semester, scattering students and shutting down the Virginia Tech campuses to all except essential employees, university leaders made the difficult but necessary decision to cancel the Lane Stadium spring graduation event.
As faculty scrambled to move classes online and students and their families adjusted to an unwelcome new reality, university representatives were also considering alternative options for recognizing the Class of 2020. Although the proposed event would not replace an in-person experience, the organizers hoped to preserve some of the traditions that inspire generation after generation of Hokie alums.
On May 15, appearing on computer screens and mobile devices across the globe for the first time ever, Virginia Tech leaders, celebrity alumni, a sports icon, and a dancing HokieBird joined forces to confer degrees and salute the Class of 2020 virtually.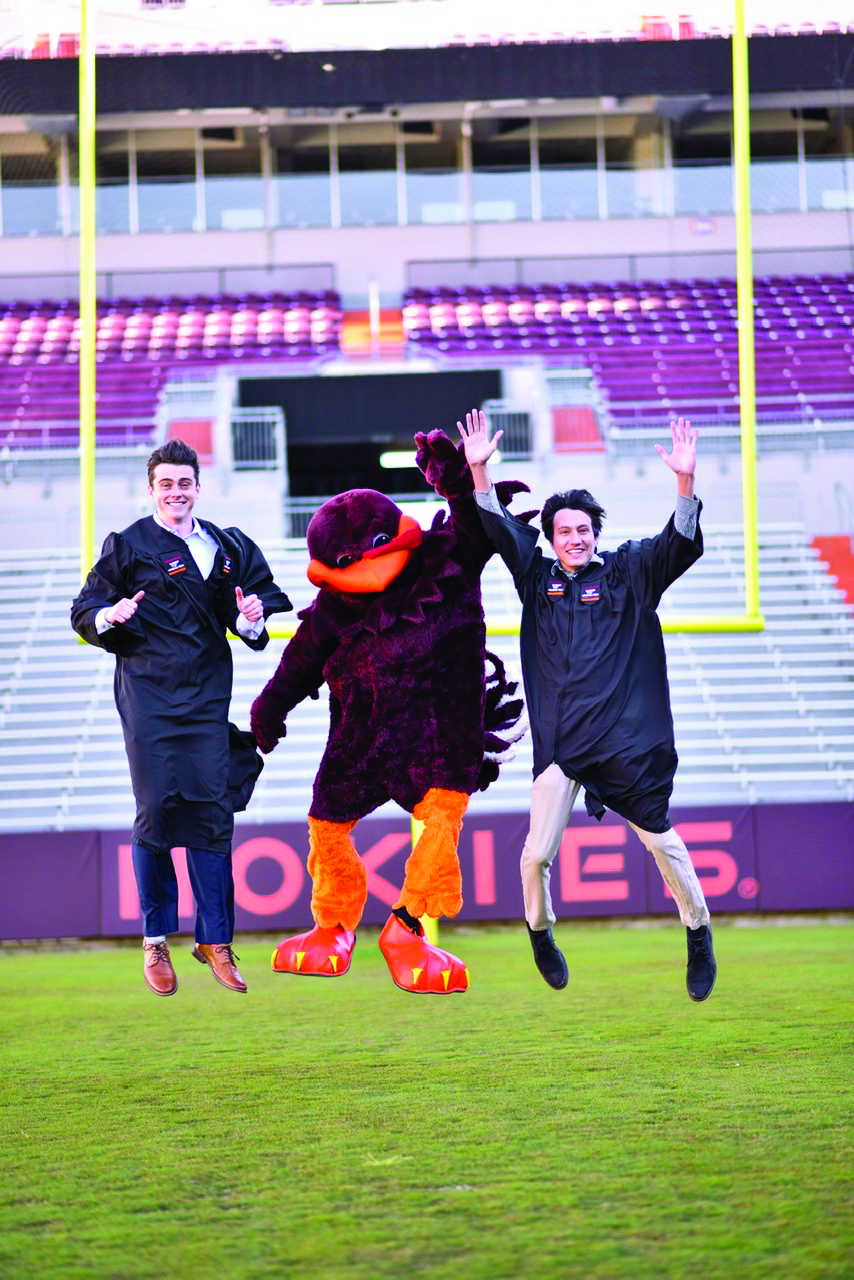 President Tim Sands opened the online event by addressing the graduates from a podium in an otherwise empty Lane Stadium, the traditional location for Virginia Tech's spring commencement ceremony.
"You've already overcome one global challenge, and you haven't even moved your tassels yet," Sands said. "Now, you are ready to go out and confront the emerging challenges of a rapidly changing world—and the world needs you."
Viewers watched the ceremony, which was available on YouTube and streamed on the Virginia Tech website. Families, friends, and Hokie alumni from near and far congratulated graduates through pre-recorded video messages prior to the start of the official event.
The Class of 2020 celebrated from wherever they were—many from their homes alongside close family members, hosting watch parties and even conducting their own personal commencement ceremonies.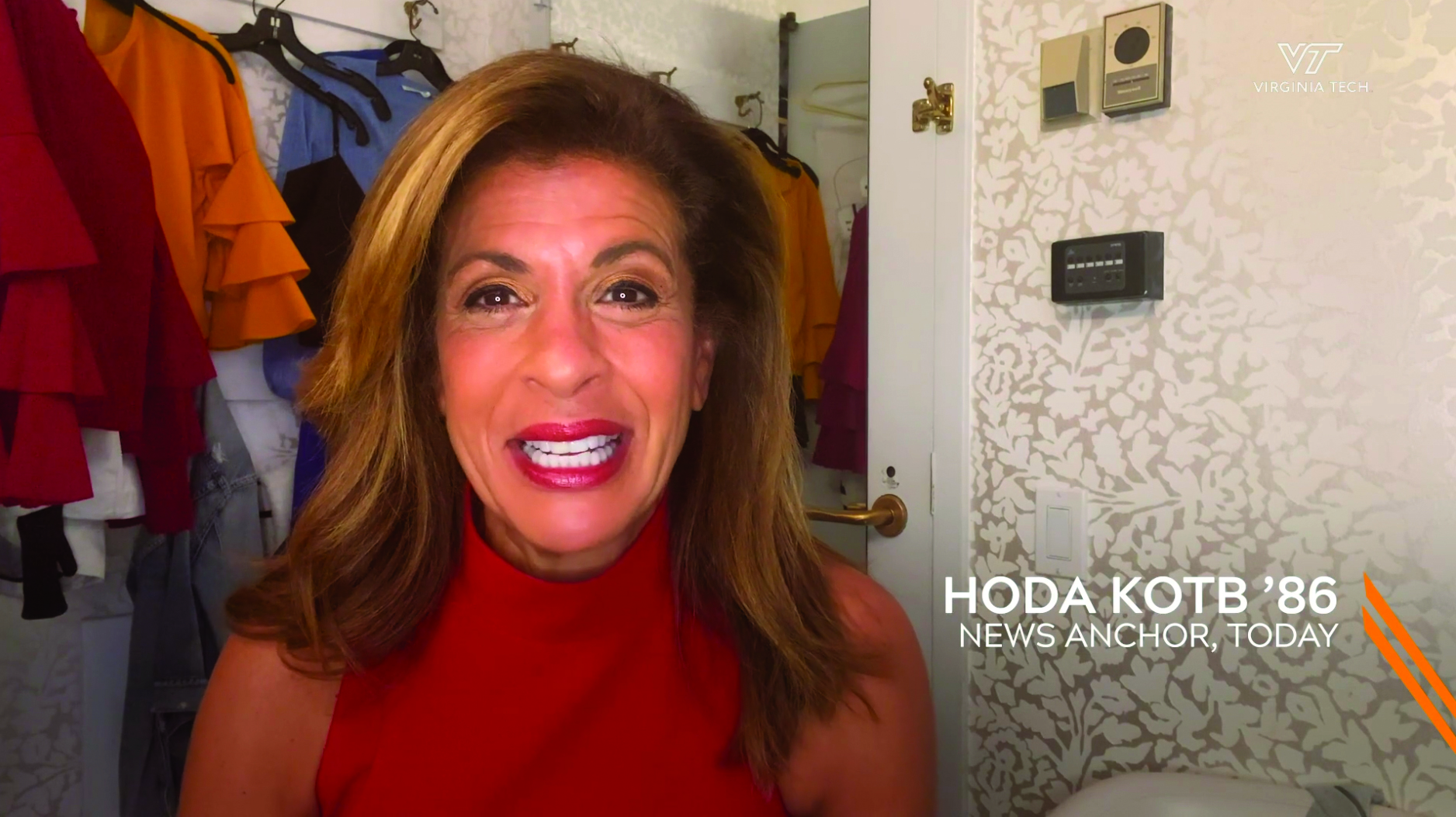 Approximately 5,602 Hokies graduated with bachelor's degrees and 62 earned associate degrees. Also, 1,247 graduate students were recognized, including those from the Virginia-Maryland College of Veterinary Medicine and the Virginia Tech Carilion School of Medicine in Roanoke.
Additionally, each college posted a special video message from its dean, along with a recorded reading of graduates' names.
One of the highlights of the ceremony was a surprise video message from Hoda Kotb, a Virginia Tech alumna and co-host and co-anchor of "TODAY," an NBC News morning show.
Kotb encouraged the graduates to stay strong and resilient.
"We are back-straight kinds of people. We don't curl up in the fetal position," said Kotb, from her NBC News dressing room. "We stand up tall, and that's what we're doing today. You learned things that nobody else has had to learn before you, no other graduating class. Take it forward into your life."
Other special guests included Bud Foster, legendary Virginia Tech football defensive coordinator; Camille Schrier '18, who was crowned Miss America 2020 last year; and Michael Quillen '70, who received the William H. Ruffner Medal, the highest honor Virginia Tech confers.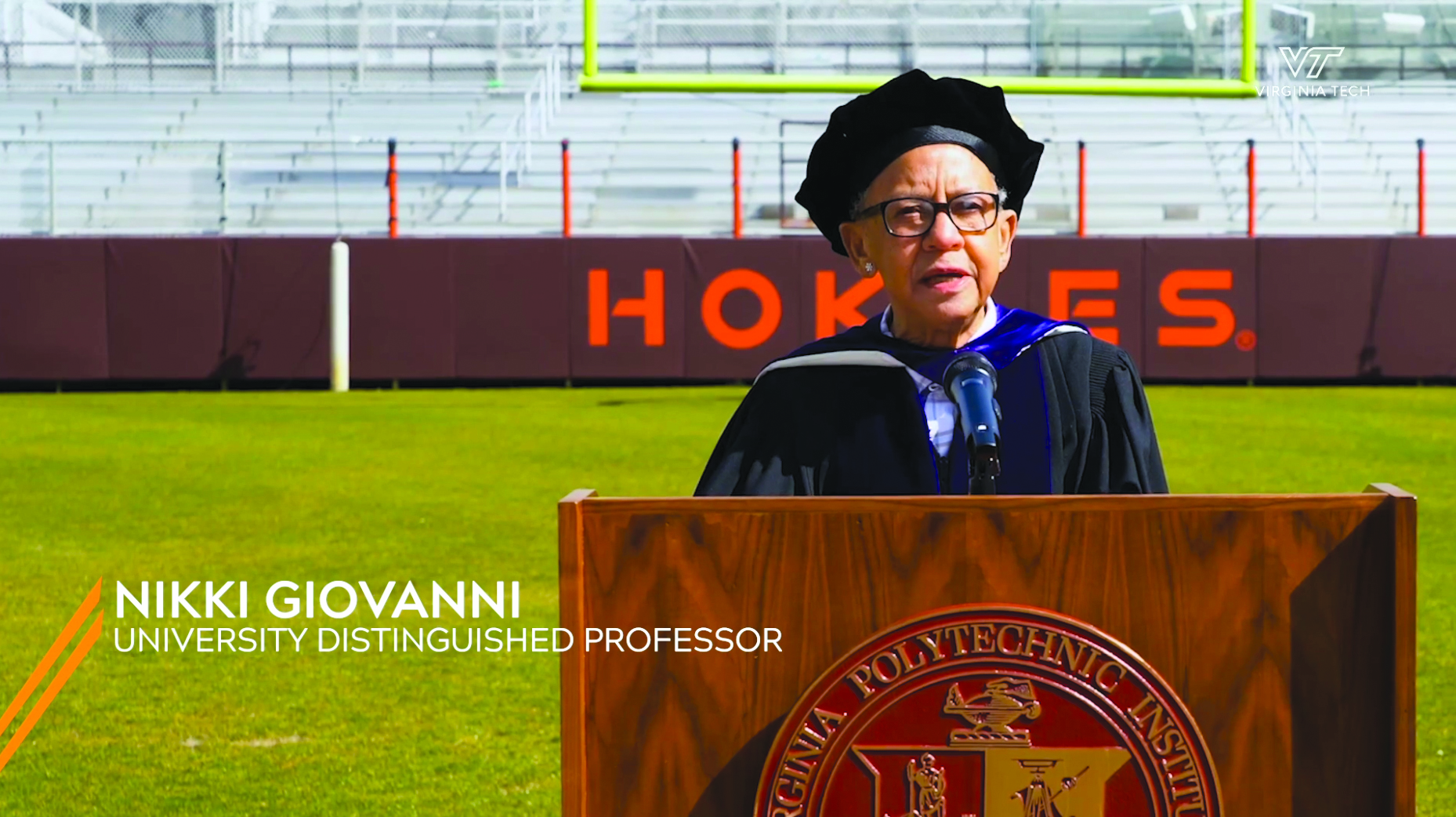 "You have missed some significant, milestone events, but as you will learn over the next 50 years, the last four-plus years have given you memories you will cherish forever," Quillen said.
Nikki Giovanni—poet; University Distinguished Professor; and namesake of the Class of 2020 ring, an honorary role given by students in the class—concluded the ceremony with a special poem dedicated to the graduates.
"The Class of Twenty Twenty has been gracious and brave," Giovanni said. JB
#HokieGrad
For a recording of Virginia Tech's first ever virtual commencement ceremony, a listing of the 2020 graduates, and other related information, visit commencement.vt.edu.