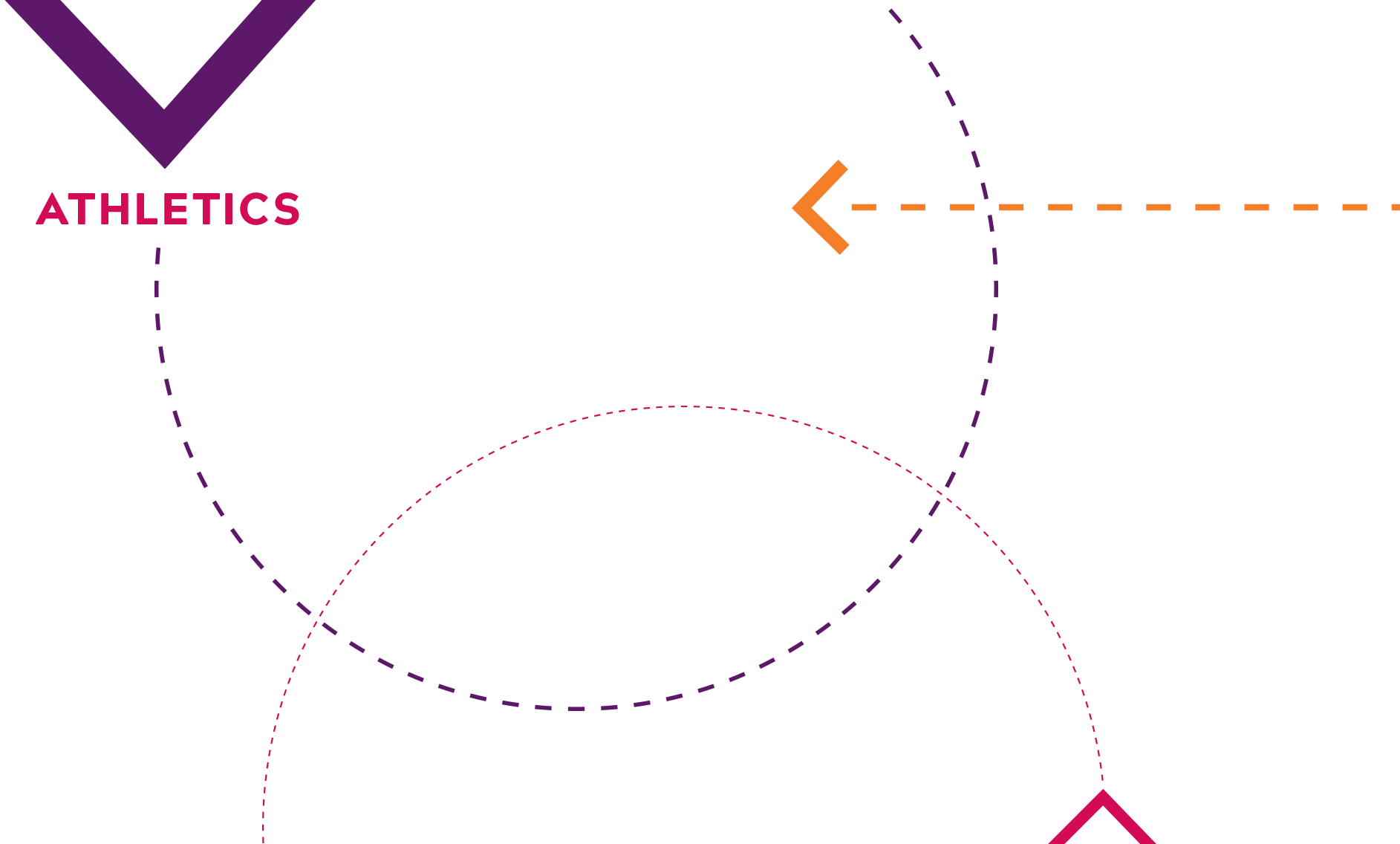 OFF COURT WITH
MIKE YOUNG
THE 2020-21 VIRGINIA TECH MEN'S basketball season is giving fans plenty to talk about, and Head Coach Mike Young was the perfect person to lead the conversation. Young, who was named ACC Coach of the Year, took some time to share his thoughts on the offseason, team culture, and the future.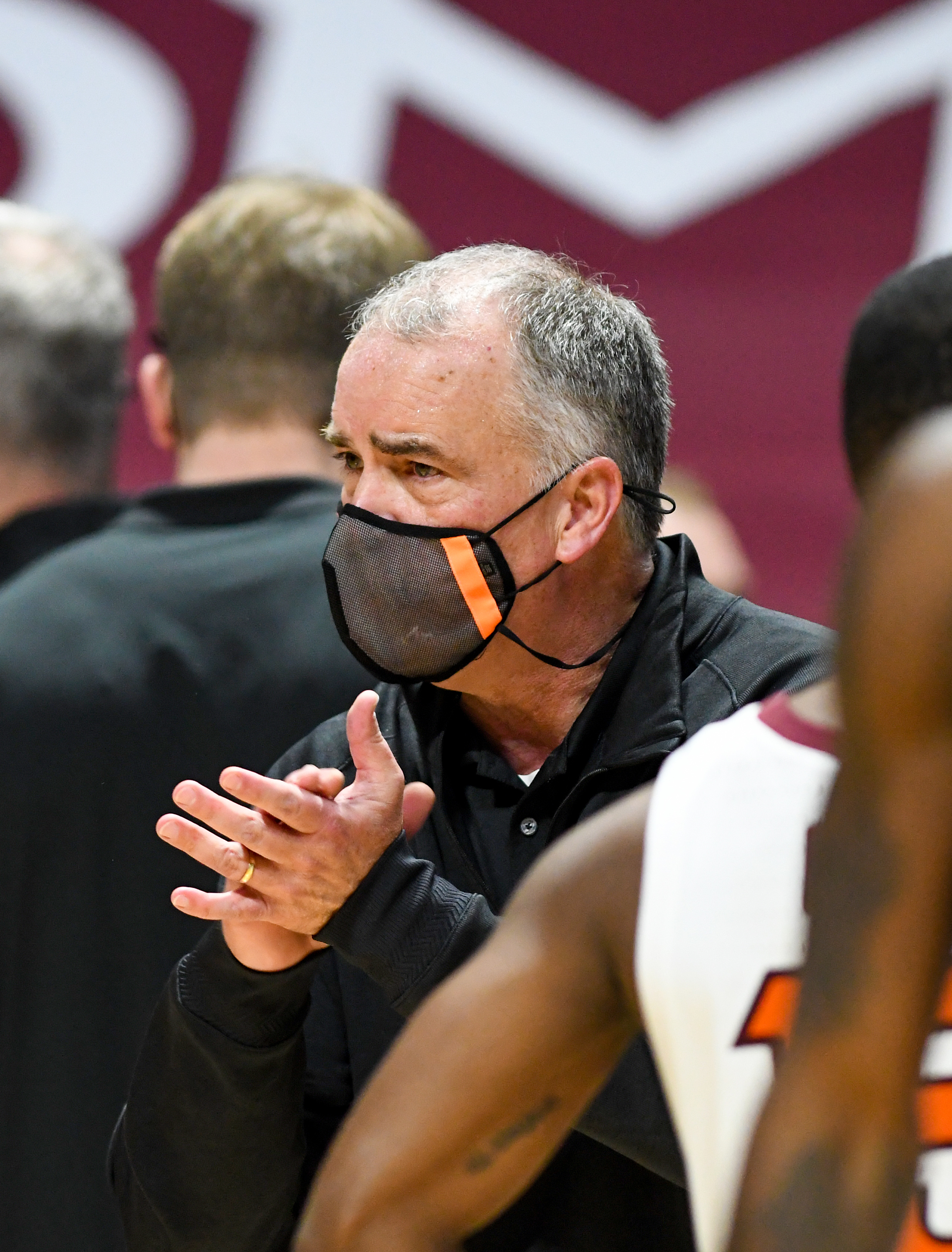 Coach Mike Young Photos by Dave Knachel
How has it felt to be back on the court for regular-season games?
"Honestly, it's been great. Sure, it's still a little different with no fans and the crowd noise playing on the speakers, but it's been so good being back at doing what we all love."
What's been the biggest challenge in preparation and practice related to the pandemic?
"About everything we do is spaced out, and that includes group huddles on the court, our team breakdown to end a practice, and when we're watching film together. So, it's challenging, but I feel like our guys have been able to stay focused and abide by our protocols."
What have you found to be key in building community and collective culture?
"One of my favorite lines is, 'Love your neighbor,' which certainly is true now, and it's arguably harder with not as much gathering time. So, with so many new guys on our roster this year, it's been pivotal for our players to love one another, be respectful of others around them, and be always reminded that we are all here for each other. Being present and in the moment with everyone has been a key ingredient to our culture."
This year, you initiated an anti-bullying program, inspired by your father, Bob Young. MY TURN targets public school students in the New River Valley. While player participation is strictly volunteer, how do you hope those who do choose to get involved will benefit?
"Spending time not thinking about yourself when you're not practicing, doing schoolwork, or playing a game is crucial for someone's development off the court. This has been a terrific time for the local children in the NRV, with our players making an impact on them in a positive light and giving them someone to look up to. And I would argue the same influence has been able to trickle into our players' minds as well, with seeing how great these young kids are and giving them a sense of hope that our future in the area is strong."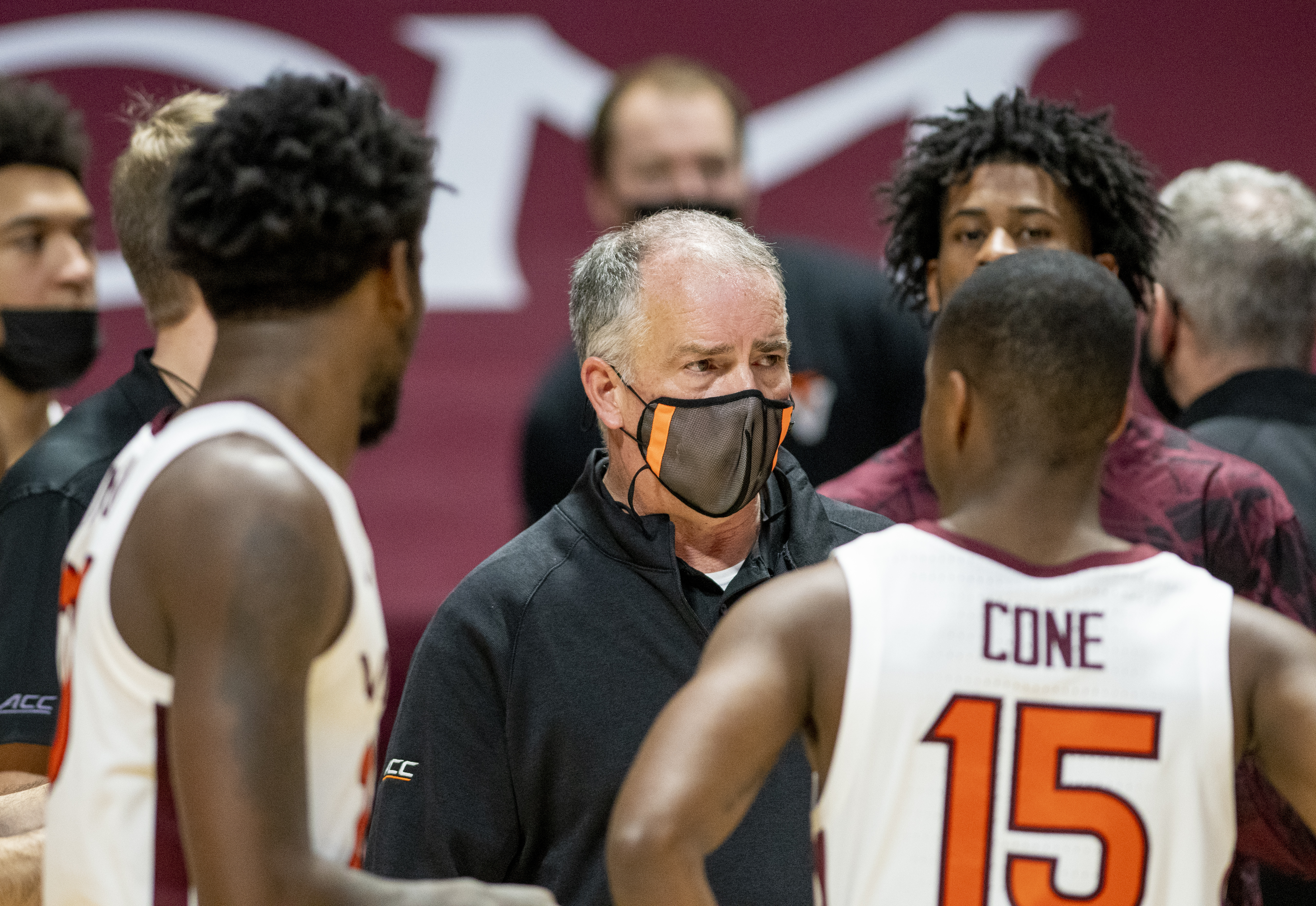 What types of bonding activities have you found to be helpful?
"It's been tough these last few months with following COVID-19 protocols, but I know quite a bit of our players have really enjoyed their participation in MY TURN. Our players have had the pleasure of reading children's books to elementary school kids over Zoom. It's been wonderful to see the players truly get more out of it than the kids. In the past, we've also done cooking classes. We have an exceptional nutritionist who has really readied the guys for treating their bodies the right way with food intake and smartened them up on the best way to refuel after workouts, practices, and more."
What are the key character traits players need to successfully face this evolving situation?
"Adaptability has to be up there. It happens in a game with how it ebbs and flows and teams going on runs and being able to respond to that. And it has happened with our game schedule. That's a different dynamic, one that will take some time to become accustomed to. But I believe our guys are off to a good note on that end and are truly taking it one day at a time." TW
Read more of the interview in VTNews.