MAPPING OUT THE FUTURE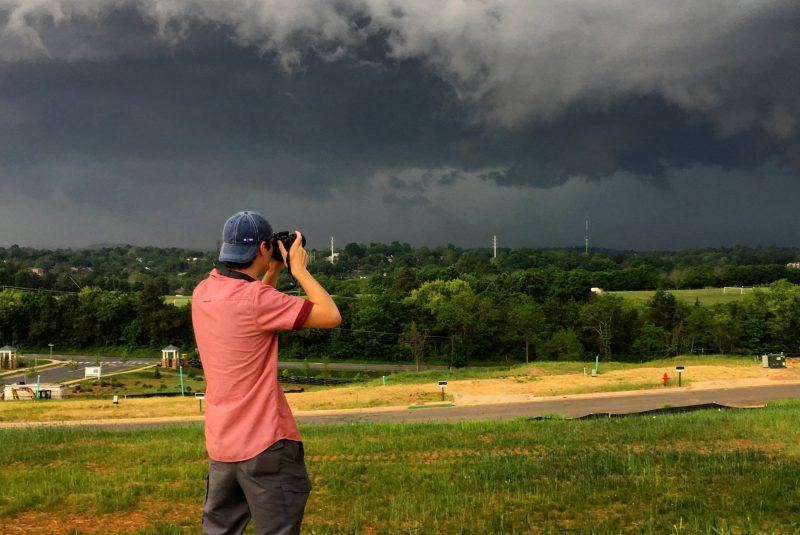 (Courtesy Of Peter Forister)
PETER FORISTER
DARK CLOUDS GATHER ACROSS A dusk sky. The wind picks up, and the temperature drops perceptibly. Thunder rolls in the distance, and then a first bolt of lightning illuminates a nearby mountaintop. For most people, these are signs to take cover.
For Peter Forister '19, it's time to grab the camera and get on Twitter.
"I grew up in Colorado Springs, with Pikes Peak out one window and the Great Plains out the other, and I'd watch the storms come down from the Rockies," Forister explained. "I knew when I was 5 years old that I wanted to pursue a career in meteorology. As Virginia Tech is the only school in the state with a meteorology degree program, it was always my first choice."
Forister majored in geography and minored in meteorology—a combination that offered the opportunity to learn about utilizing geographic information systems (GIS) technology to provide a perspective for meteorological science. Along the way, he realized that social media was a way to connect with other weather watchers.
In 2015, he began building a social media presence that has now garnered him national attention: He has received several mentions in the Washington Post and local weather broadcasts and has a following that runs the gamut from passionate storm chasers to those who just like to watch from the safety of their smartphones or computers.
Currently a master's student, Forister is using GIS technology to create maps to show the scars in forest vegetation that tornadoes leave behind. An April Washington Post article on a devastating storm that hit in Mississippi showed maps of tornado damage that Forister generated and outlined his research.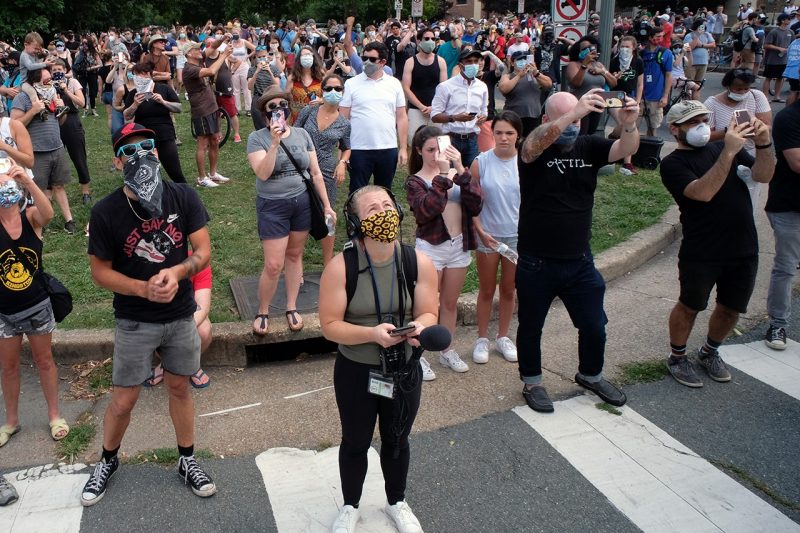 (Bob Brown/Richmond Times-Dispatch)
MALLORY NOE-PAYNE
MALLORY NOE-PAYNE '13, RICHMOND bureau chief of WVTF/Radio IQ, was awarded a Fulbright Young Professional Journalist Grant, which will allow her to travel to Germany to research and examine the history of that nation and the U.S.
Noe-Payne will participate in a project titled "Memory Wars: How we move forward by confronting our past," which will examine and compare the two countries' histories of racism.
Noe-Payne, a lifelong resident of Richmond, graduated in 2013 with a degree in communication and political science. She recalled growing up among the city's Confederate monuments and wondering about a city struggling with its history rooted in slavery. Her regional stories reporting on home health workers, transgender teens, and Richmond's Slave Trail won multiple news awards.
Noe-Payne will center her residency in Munich, former capital of Germany's Nazi movement. She will work with experts in public history there and lecture at Munich's Ludwig Maximilian University.
(Courtesy Tyler McQueen)
JACKIE SANDERS
IF SUCCESS ISN'T A STRAIGHT LINE, then Jackie Sanders '15 should have it made.
The Virginia Tech alumna's visual creations—in which sharp angles and stark, geometric patterns feature prominently—have found a flourishing home in the Raleigh, North Carolina, art scene.
Although her unique geometric style originated when she was young, she has architecture to thank for her beginnings as an artist. Her parents own and operate a small architecture firm where Sanders spent countless hours watching her father draw designs by hand.
"I grew up watching my dad and just hanging out in the office," said Sanders. "I would play with extra Prismacolor pencils, stencils, and protractors on a drafting table with sheets of paper. Those were my coloring books, essentially."
As she neared the end of high school, Sanders was still trying to figure out her career goals and aspirations. At one point, she considered following in her father's footsteps. As a result, she enrolled in Virginia Tech's popular summer program, Inside Architecture + Design, and she was drawn to the university's School of Visual Arts.
Sanders has thoughtfully taken advantage of every opportunity since graduating. She's an active member of VAE Raleigh, a downtown visual art exchange and gallery that hosts artist critique groups and networking opportunities for painters, photographers, and more. Her work was also accepted last March into the 311 Gallery.
Despite her success, the life of an artist isn't always easy. Sanders frequently jokes that she's a full-time artist with a full-time day job, too. In addition to the art studio, Sanders works for a local awards and engraving company, doing graphic design, production, and marketing.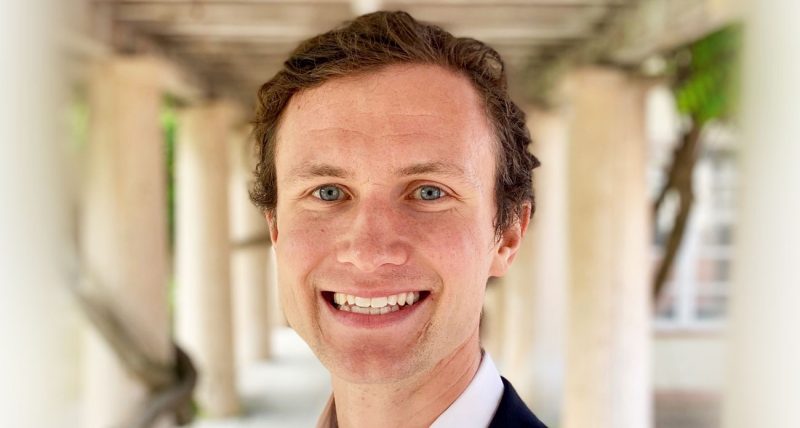 (Courtesy Dave Mackanic)
DAVID MACKANIC
DAVID MACKANIC '15 WAS NAMED TO Forbes 2021 "30 under 30" in the category of energy.
The 27-year-old entrepreneur and innovator started his professional journey as a mechanical engineering major who also engaged in undergraduate research. He helped develop polymers and nanomaterials that work in high-performance batteries and learned how to change those properties to make them work even better.
Mackanic was motivated by the potential of technologies to do something important. "Once I got into engineering, I felt a sense of duty to use my technical skills to make an impact," said Mackanic.
He was drawn to Silicon Valley, applying to Stanford University to pursue his doctorate and capitalize on the innovative environment of the area.
Mackanic continued developing new technology for batteries and found peers with experience in commercializing technologies, eventually launching Anthro Energy.
In 2020, Anthro was a semifinalist for the MIT Clean Energy Prize and won startup funds from several innovation groups.