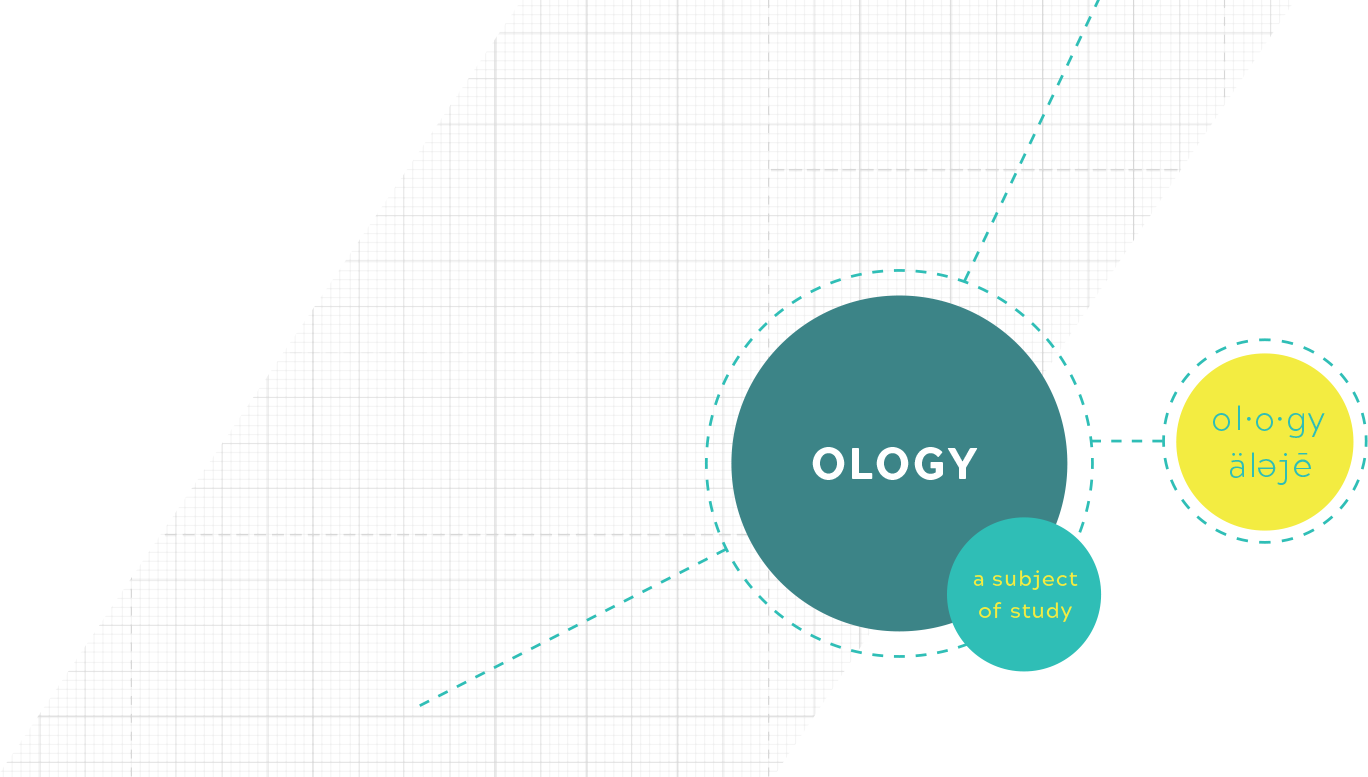 GAME ON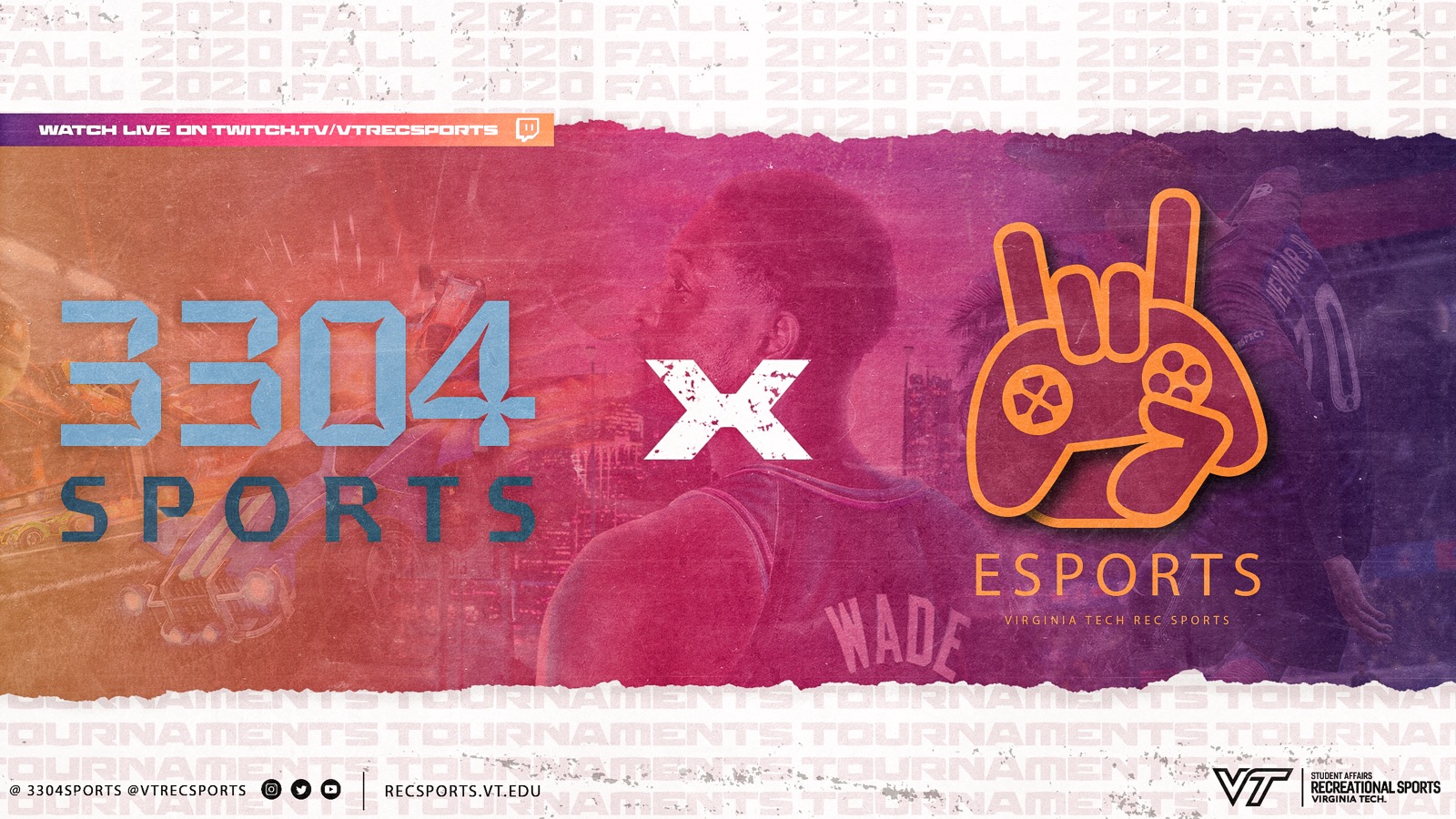 IN THE MIDST OF A GLOBAL PANDEMIC, a new relationship bloomed in Blacksburg, bringing together virtual gaming and sports journalism.
"It's been a perfect marriage," said Evan Hughes of the partnership between 3304 Sports, the online platform for students studying sports journalism at Virginia Tech, and Rec Sports's esports program.
Throughout the fall semester, 3304 Sports produced live broadcasts of Rec Sports's virtual gaming leagues. The broadcast students called play-by-play for the online contests, created in-game graphics, and organized pre- and post-game shows.
A senior studying multimedia journalism and the sports director for 3304 Sports, Hughes said the arrangement allowed students to get broadcast experience during a time when going to athletic events in person was prohibited.
"Even though the fall semester looked different, we couldn't just take a semester off," Hughes said.
According to Hughes, the relationship began with a phone call from Will Trent, '14, interim associate director of administrative services for Virginia Tech Rec Sports.
"I've seen the potential for a partnership between Rec Sports and 3304 Sports since coming back to work at Virginia Tech," said Trent.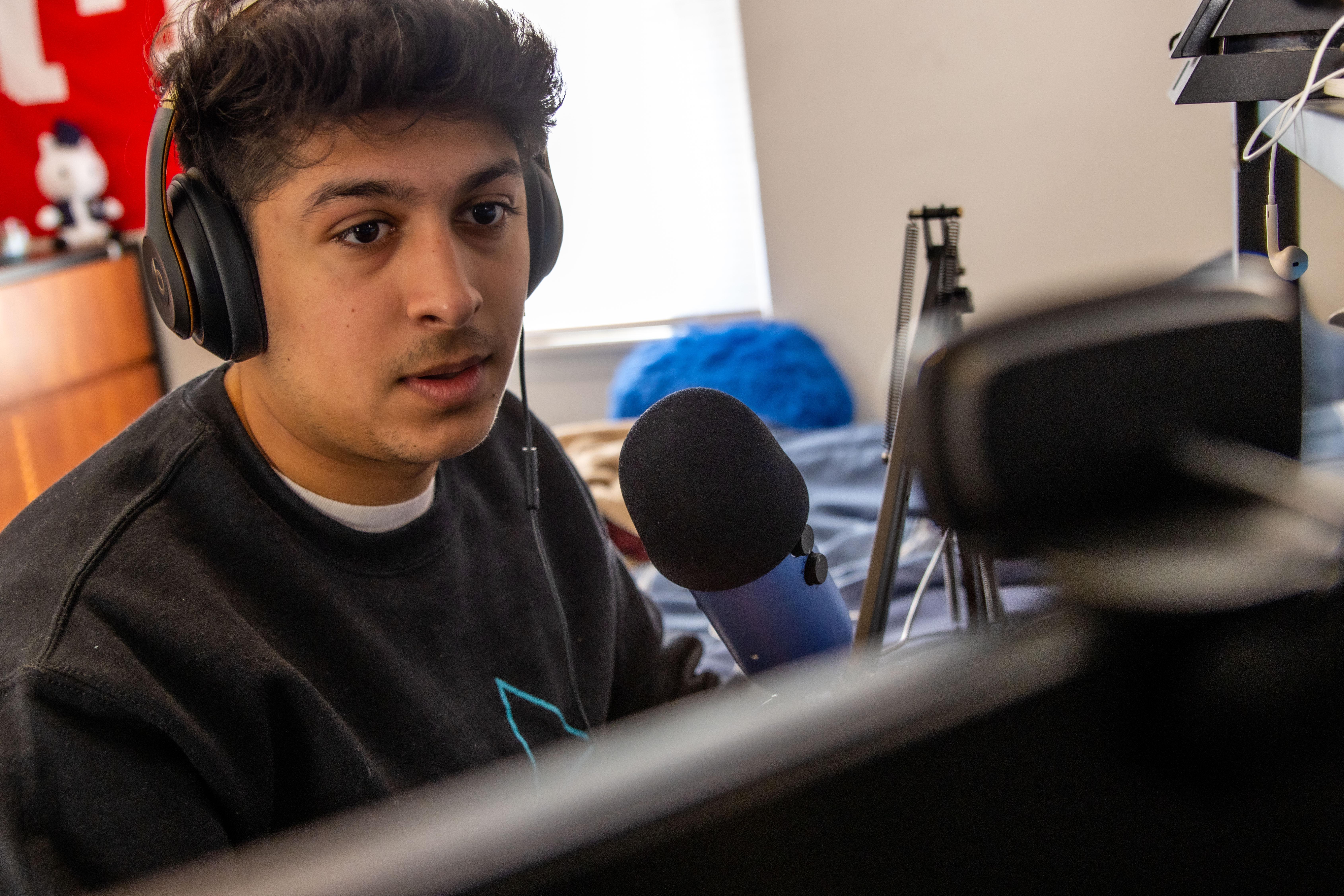 Shaakir Janmohammad (Photo by Liam Sment)
Rec Sports launched esports this fall, offering a variety of games, ranging from sports-themed contests to nontraditional games, such as Rocket League, which features playing soccer with vehicles.
3304 Sports is part of the university's sports media and analytics major (SMA) and taught in part by the former Voice of the Hokies, Bill Roth.
"Our students embraced the opportunity to call esports and other events. Anchoring and hosting shows while wearing a mask was a challenge, but it didn't slow their resolve or the momentum we are building in SMA," said Roth.
Esports allowed students to gain experience calling games for a live audience and offered Virginia Tech senior Shaakir Janmohammad the chance to produce and direct live, remote shows.
Janmohammad, a sports media and analytics major, estimated that he spends five to six hours on each broadcast, managing pre- and post-production, scheduling in-game graphics, and directing the broadcast team via earpieces.
"It's exposed me to a whole different side of broadcasting that I'd never been involved with before," said Janmohammad. TW